Support Jackson Hole Nordic Alliance's non-profits at Old Bill's
Winter is, yes, right around the corner. Support all your favorite JH Nordic Alliance non-profits, who bring so much to our community, putting our kids (from ages 6-19) on skis with ski & snowboard programs and coaching, provide Nordic grooming in Grand Teton National Park, access to winter trails – groomed and wilderness – on Bridger-Teton US Forest public lands, trail ambassador programs to keep you informed and safe, groomed fat bike trails, leading wildlife expeditions and place-based education, and stewardship of our public lands all year round.
---
Fall Wildlife Tours
Wildlife will soon be descending back into the valleys surrounding Jackson Hole, as temperatures push them lower and the annual rutting season begins. JHNordic GPS trail maps (search: "summer hikes icon" on the Trail search page) are a useful resource for summer and fall self-guided hikes. Not sure where to see the elk, moose, bison, pronghorn antelope, and maybe a bear?
Join our leading local wildlife expert tours:
to increase your opportunity to see our megafauna (and mini-fauna ) and learn more about their circle-of-life and ecosystems this fall.
Bring your bear spray, give all wildlife a safe distance ("100 yard Pledge"), wear a mask/buff if you are close to others on the trails or wildlife watching.
---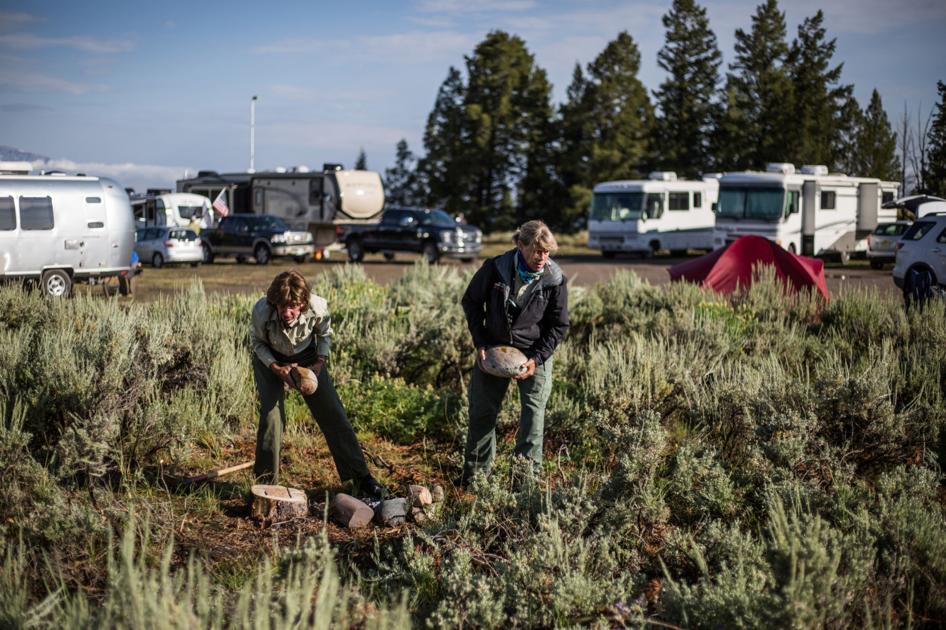 Camping and Crowds in BTNF
Join Friends of the Bridger-Teton on Wednesday September 9th for a virtual event with the Bridger-Teton National Forest and FBT Ambassadors to learn about the record-breaking camping season and discuss what's next. Register by September 3rd.
---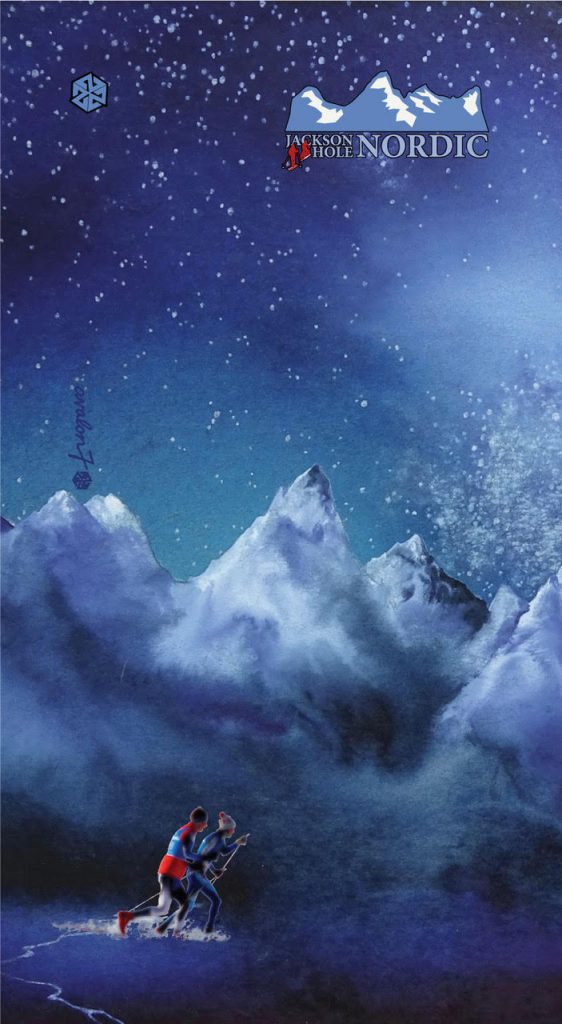 New JH Nordic neck gaiter "buffs" are here!
Announcing the annual JH Nordic buff competition winning design from local artist Kay Stratman -"Teton Starburst"! And congratulations to 2nd place winner Tony Cross with his image "Mt-Moran-XC skiing into the Cloudscape". With over 50 design (photos and illustrations) submissions, we had many beautiful images to choose from. Thank you to all who participated.
The new buff design can be purchased at Skinny Skis or via donation from JH Nordic – info@jhnordic.com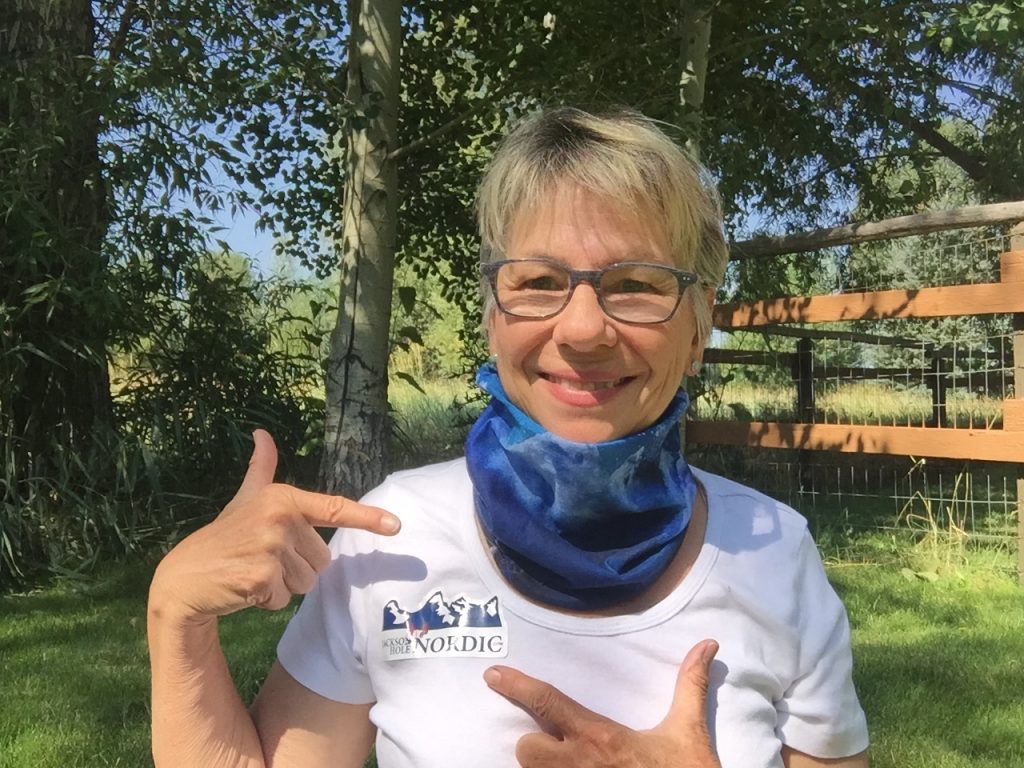 ---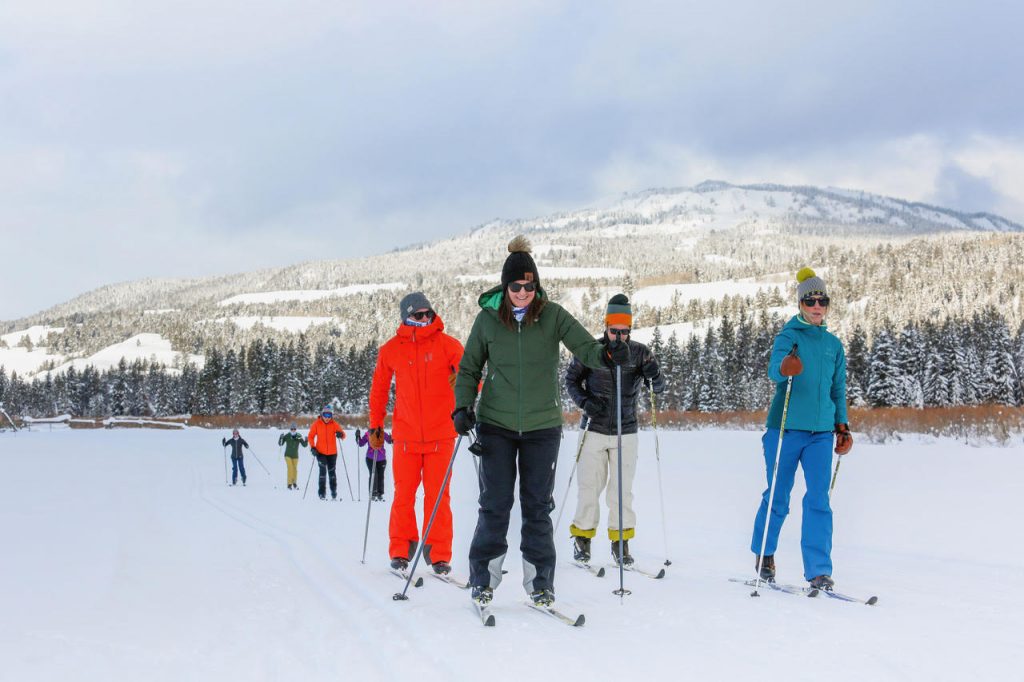 Save-The-Date: Sunday, January 10th 2021
Jackson Hole Nordic Alliance presents our community favorite winter trail event!
Nordic Alliance Free Ski, Fat Bike and Snowshoe Day
Turpin Meadow Ranch – 10am-3pm
Family and dog friendly winter trails sports and activities -with an emphasis on clean, distanced outdoor fun. Stay tuned for more details.
---
Dates just announced for many of the popular Nordic Ski events and races are now on JHNordic.com/Events – such as JH Ski & Snowboard's Club Betty Woolsey Classic; Annual Ski Swap; Black Tie-Blue Jean Ski Ball (virtual!); Nordic Winter Carnival and more…mark your calendar for these fun events!
---
We'd love to hear about your outdoor adventures, what your doing to stay healthy, safe, respectful of community health guidelines – send pictures or post on FB and Insta – #JHNordic
---
Send us your event dates, stories, photos
Follow JHNordic on Facebook, Instagram @JHNordic, #JHNordic
Sign up for Daily or Once a Week JH Nordic Trail ConditionReports to know what's groomed,
what's happening first thing every morning – or just Saturdays.