Photo courtesy: Skinny Skis
Winter is almost here!! It's time for some gear to look out for this season. With help from Scott at Skinny Skis, here's some gear that's worth checking out this season.
Spray & Liquid Waxes. These are one of the biggest advancements in nordic gear in the past couple of years. They're much more user-friendly than waxing with an iron, and, lucky for us, nearly all wax manufacturers have come out with great options. Check out Swix and Vauhti to get your hands on some new wax this season. 
Stop into Skinny Skis or your local Nordic shop if you want some tips on how to clean your skis, apply the new spray and liquid waxes, and learn which waxes for which conditions.
Wide metal edge Nordic skis. These skis that are designed entirely for off-track skiing and offer skiers the ability to tackle all but the steepest terrain have gained in popularity over the past year. They are the ideal "social-distancing" ski that can help keep this winter a safe one. If you're interested, Fischer S-Bound 98's (left below) and Madshus Annum & Epochs (middle and right below) are great places to start.
From left to right: courtesy of: Fischer.com, Madshus.com, and Madshus.com.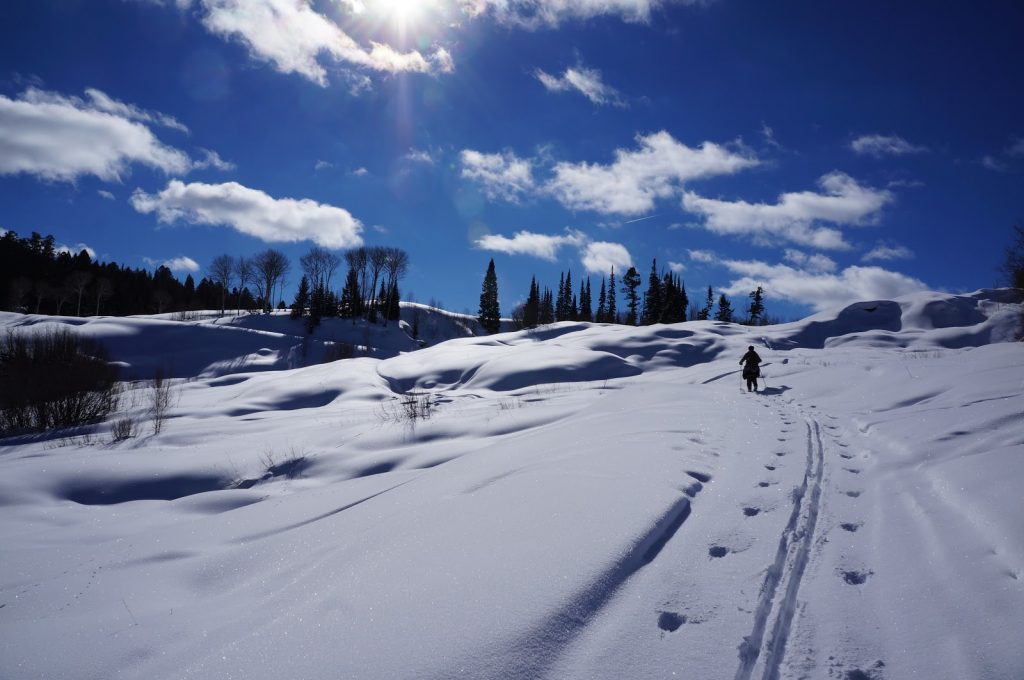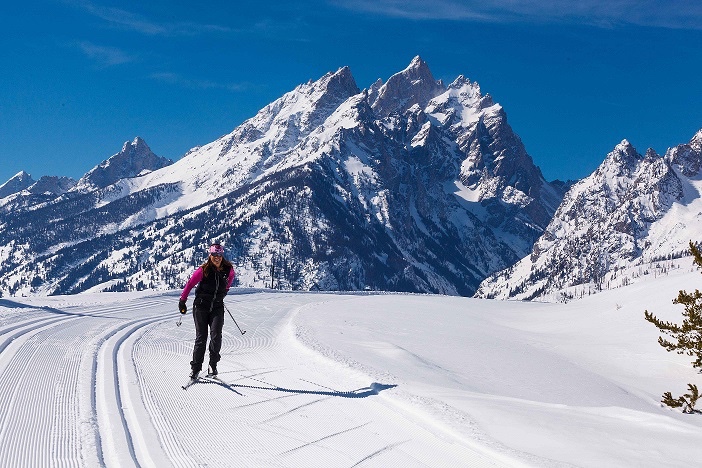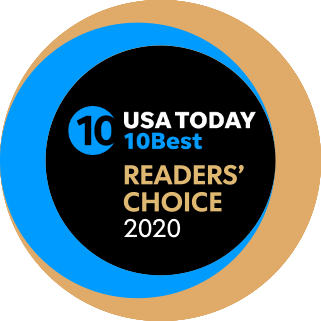 Vote for your Favorite Nordic Ski Resort
Jackson Hole Nordic was nominated for one of the favorite Nordic ski resorts in North America. Cast your vote today.
Skin skis. These classic skis with a strip of mohair-like material inserted & adhered to the kick zone of the ski provide a wax-like grip on the snow and consistently continue to perform well. They're intended strictly for groomed tracks and ideal for those interested in getting more performance out of their skis without dealing with grip wax. Madshus Endurace IGS (not a typo; left below) & Race Pro IGS (middle below) and Salomon S/Race eSkins (right below) are great skin ski options that allow for "on the fly" binding adjustment which lets the skier ideal combination of grip & glide.
From left to right: courtesy of Masdhus.com, Madshus.com, and Salomon.com.
With outdoor activity and sports as one of the safer ways to recreate this winter, Nordic skiing is looking to be more popular than ever. We recommend buying your gear and favorite new clothing early before supplies run out. 
Skinny Skis is Jackson Hole's top Nordic shop, with a team of friendly, trained staff who are active skiers themselves. To ensure a safe shopping environment, Skinny Skis is limiting the number of shoppers in the store at any one time, for social distancing. Please wear a mask. 
For more information: Skinny Skis, 65 W Deloney, Downtown Jackson; 307 733 6094.