The Fun Scale: Understanding Types of "Fun"
A bunch of friends joined Peggie D. from the Wyoming Wilderness Association this week to hike up Wolf Mountain, a major landmark peak in the Palisades Wilderness Study Area (part of the Snake River Range).
12 miles, 3700 vertical feet, with most of the vertical being off trail on unmarked steep slopes. Thanks to Peggie's local knowledge and experience, she was successful in route-finding. But it was a tough hike, long day, hot, dry, "Type 2 Fun".

Check out REI's definition of various types of Fun. We've all been there!!
---

Hole Hiking Experience Update
There have been record visitors in Jackson Hole this summer.  With 97% of Jackson Hole protected, lots of land to explore and discover. At this time in the season, there are endless options in the outdoors to pursue a passion whether wildlife viewing, bird watching, fly fishing, biking, hiking, paddle boarding, rafting, camping, and much more. It's important to remember to tread lightly to protect the Greater Yellowstone Ecosystem for future visitors and all the species that live and depend on this land.
If you are looking for a bit more solitude and to learn about the Ecosystem, join us for a hike. We are finding late summer flowers and mature berries on the trail. Indian Paintbrush, the Wyoming state flower, thrives in drier conditions. Mature black hawthorn, serviceberry, chokecherry, thimbleberry and raspberry offer tasty treats along the way.
Most of this summer has been hot and dry. Dry conditions keep animals on the move as they seek nourishment. Bears roam throughout the valley, so be careful to properly store all food sources. Remember the saying, "a fed bear is a dead bear". Once bears become habituated to humans and food, they usually become more aggressive and persistent which may result in the death of the bear.  Hot temperatures have moose seeking the cooler waterways and an afternoon swim. While hiking, we have been seeing lots of moose along streams and enjoying the shade.
The diversity of wildlife is a highlight of the Greater Yellowstone Ecosystem. Best to head out at dawn or dusk to maximize viewing. Join us for a Wildlife Discovery Tour with the option to add on a walk or hike to make a day of it. Cool early mornings and evenings are best for wildlife viewing.
Recent monsoonal moisture brings needed moisture to Jackson Hole. The rain helps local streams and meadows and clears the skies. Most of the summer has been hazy as smoke is blown in from Canada, California and Oregon. But there's lots of summer left to enjoy the mountains.
Remember to give all wildlife space, hydrate, and as Albert Einstein said, "Look deep into nature, and then you will understand everything better."
Catherine E. Shill
https://www.holehike.com/
The Hole Hiking Experience, Inc. Bhutan Himalayan Experience
307.690.4453
---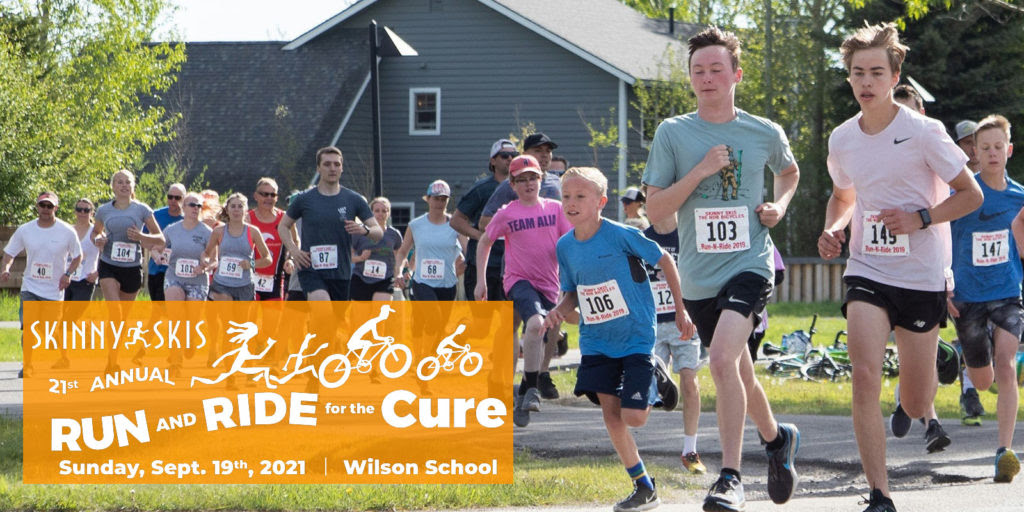 Skinny Skis hosts 2021 Run and Ride for the Cure
Run and Ride for the Cure is a fun community race open to all ages and athletic abilities hosted by Skinny Skis and St. John's Health Foundation.
The cause raises funds to benefit local cancer patients receiving care at St. John's Health.
Race day consists of a 5K run combined with a 15K bike ride. Compete as an individual or team and choose between the competitive class or untimed "fun" division.
Course: Out and back along scenic Fish Creek Road (5k run, 15k cycle)
Divisions: Women's Individual, Men's Individual, Women's Team, Men's Team, Mixed Team, Fun Class (non-timed), 5k walk, Junior Team and Junior Individual (12-15 years old)
Prizes: 1st and 2nd Places
Entry Fees:
– Pre-registration: $20
– Race-Day Registration: $25
– Kids Race (Ages 7-11): No Charge. Race-Day Registration Only
– Little Tykes Scott Bike Race: No Charge. Race-Day Registration Only
---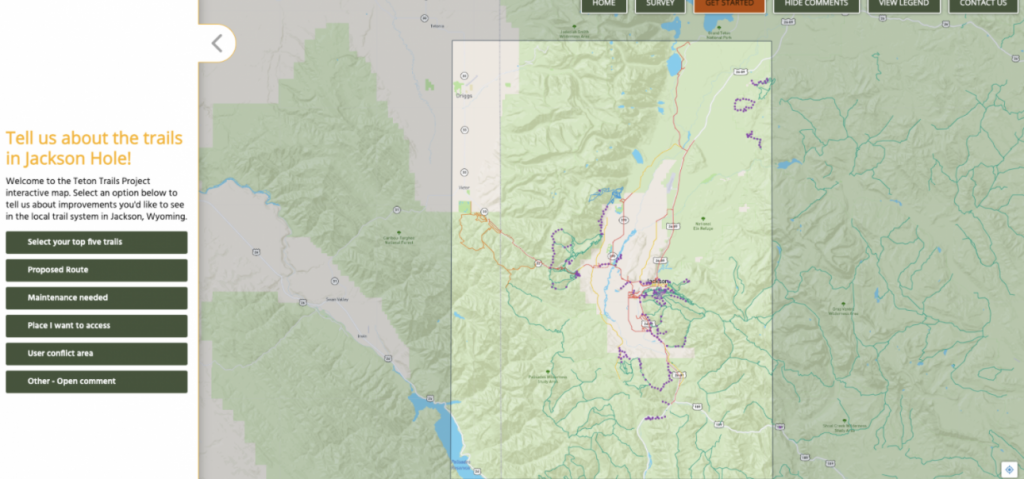 Friends of Pathways – Teton Trails Project
Friends of Pathways has launched the Teton Trails Project to take a fresh look at the current trail system in Jackson Hole. Our aim is to identify deficiencies and prioritize future improvements in the trail network – and we need your input!
Please take a moment and use the interactive map to vote for your top five trail projects, propose a new route, let us know of an ongoing maintenance issue, an area you want to access, or an area of conflict. Future improvements will take your comments into account as well as cost, environmental impact, sustainability, safety, accessibility, and the trail-user experience.
With over 600,000 user visits a year to the 130 miles of front country trails, it's time to think about what might benefit the much-loved local trail system now, and into the future.
---

Bridger-Teton USFS Updates – Be Bear Aware!
As we approach fall, we are expecting increased bear activity. With the dry year, food sources will be limited. As bears seek food to fatten up for the winter, they may become more aggressive. There have also been quite a few moose sitings lately, remember to be alert and slow down for wildlife. Some things to keep in mind:
Keep Wildlife Wild. Properly store all food and attractants.
Give Wildlife Space. Maintain at least 100 yards away from bears. Practice responsible photography.
Be Safe. Carry bear spray and know how to use it.
Respect Wildlife's Home. Comply with posted seasonal closures to provide habitat security during critical periods.
---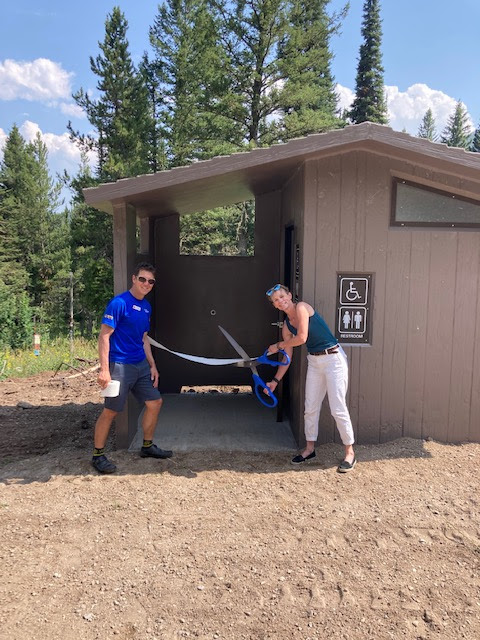 Friends of Pathways Working Hard this Summer
We love that FOP works year-round to improve and maintain our favorite trails for biking, hiking, dog walking and nordic skiing! Huge shoutout to Chris and FOP trail crews, FOP Bike Trail Ambassadors, and the entire FOP team for all that they do and for hosting a fun, delicious, community oriented Food Tour Bike Ride event back in July.
This summer Friends of Pathways has focused maintenance efforts on Hagen, Lloyds Cut, and lower Ferrins to improve the grooming this winter. They've worked on widening the trail around trees so the roller doesn't get stuck, fixed and replaced culverts on the Cache and Game roads, added drainage dips to minimize erosion when all the packed groomed snow melts and shored up the edges near creek washouts to preserve the width for the groomer.
Sweet Relief!
The Teton Pass toilet is now open for business! Teton Pass now has a vault toilet located in the Trail Creek parking lot at the end of Old Pass Road. Thanks to the individuals who donated during the Friends of Pathways fundraiser this past spring and thanks to the fellow nonprofits Teton FreeRiders, PAWS of Jackson Hole, and the Community Foundation of Jackson Hole who supported the effort.
---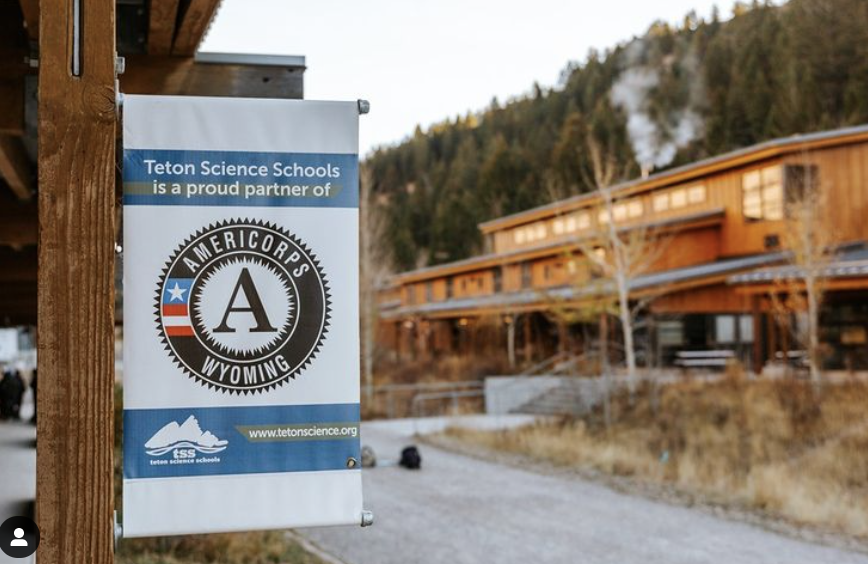 Fall AmeriCorps Service – Positions Still Open
Members will arrive on August 26th and will be ready for full service starting September 6th. This term runs through December 16th. TSS – AmeriCorps is currently still hiring members. If you know of anyone who might be interested please send them our way to americorps@tetonscience.org or to the TSS AmeriCorps Instagram page.

---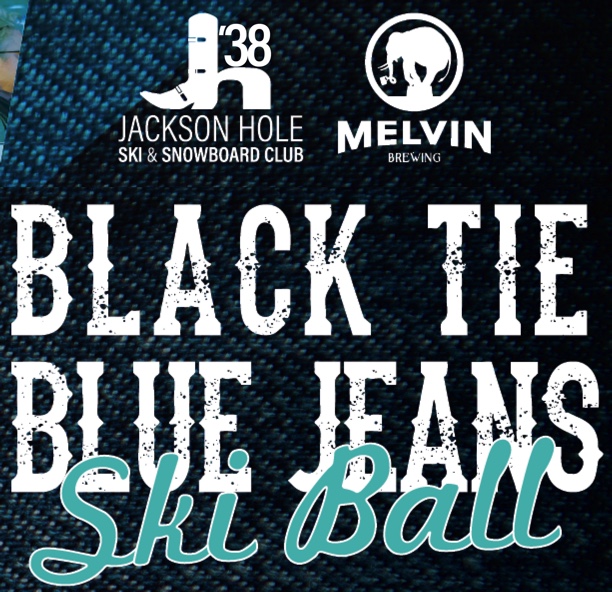 JH Ski & Snowboard Club – Black Tie Blue Jean Ski Ball
Saturday, September 25th
Top of the Bridger Gondola
www.JHSkiclub.org/SkiBall

Back at the Top of the Gondi – don't miss this fabulous party to support coaching and programs over 500 local kids ages 5-19
The 2021 Melvin Brewing Black Tie, Blue Jeans Ski Ball, commonly referred to as "the best party in Jackson Hole" – The ideal way to celebrate the coming of winter while supporting the student athletes of the JHSC .

The Ski Ball is the Jackson Hole Ski & Snowboard Club's largest fundraiser of the year and directly supports programming for 500 local student-athletes.

Donate an item to our Renowned Silent Auction -contact: bziebell@jhskiclub.org
Thanks to all supporters and sponsors to support access to all local kids to Ski Club programs!
---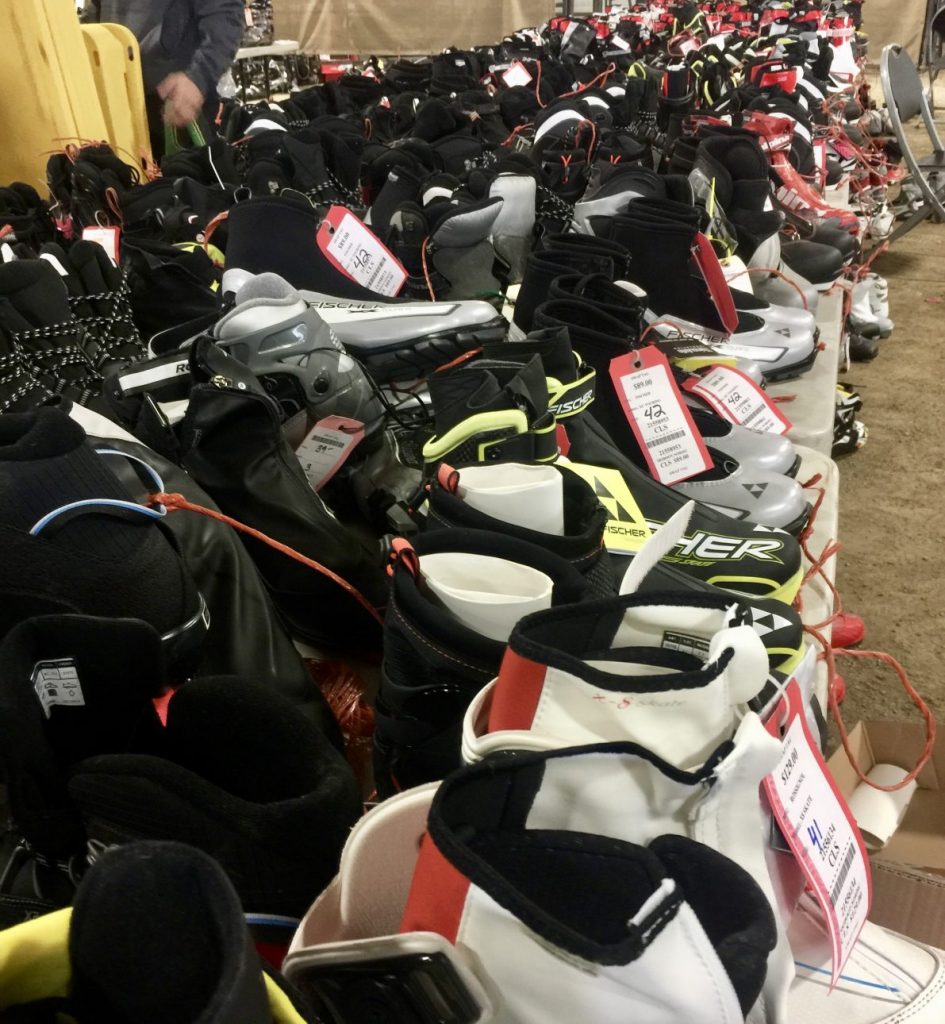 Annual JH Ski & Snowboard Club Ski Swap
Saturday, October 16th
Snow King Ice Rink
jhskiclub.org/skiswap

Huge and Extensive Ski Swap including new and used ski and snowboard gear: Nordic, Alpine, Freeride, boots, poles, accessories and more! Proceeds benefit ski and snowboard programs and coaching for 500 local kids.
Great event to pick up and sell or donate ski gear of all kinds!!

Gear drop off: Friday October 15th 12noon-7pm
---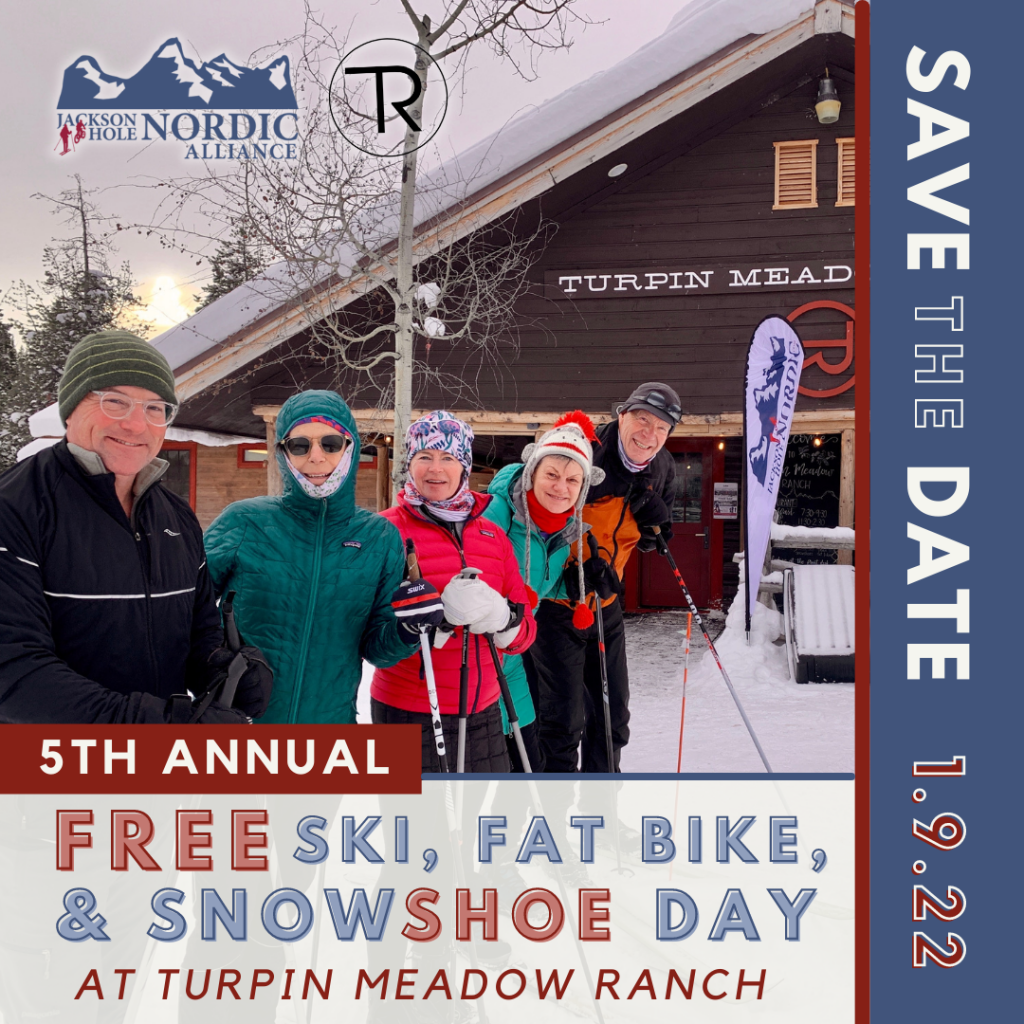 JH Nordic Alliance 5th Annual Free Nordic Ski, Fat Bike, Snowshoe Day @ Turpin Meadow Ranch
January 9, 2022
Turpin Meadow Ranch
Fun, Free Community Day – with Raffle benefiting a local Nordic Alliance non-profit.

Free activities and benefits include: trail pass, skate & classic XC ski demo gear, fat bike demos, Nordic ski lessons, BackCountry Nordic Snowshoe tours, Kids Corral (2-5 yr olds), Bridger-Teton USFS wildlife and wilderness info, Kates Bars – Lunch, hot & cold drinks.

Family. Friends, visitors, dogs (on leash) welcome.
Bring your own skis recommended to use between free demos and tours.

Sponsored by the JH Nordic Alliance members.
---
We'd love to hear about your outdoor adventures, what your doing to stay healthy, safe, respectful of community health guidelines – send pictures or post on FB and Insta – #JHNordic