We're sad to see our beautiful Jackson Hole summer dwindling away, but we can't help but thinking snowy days aren't too far off!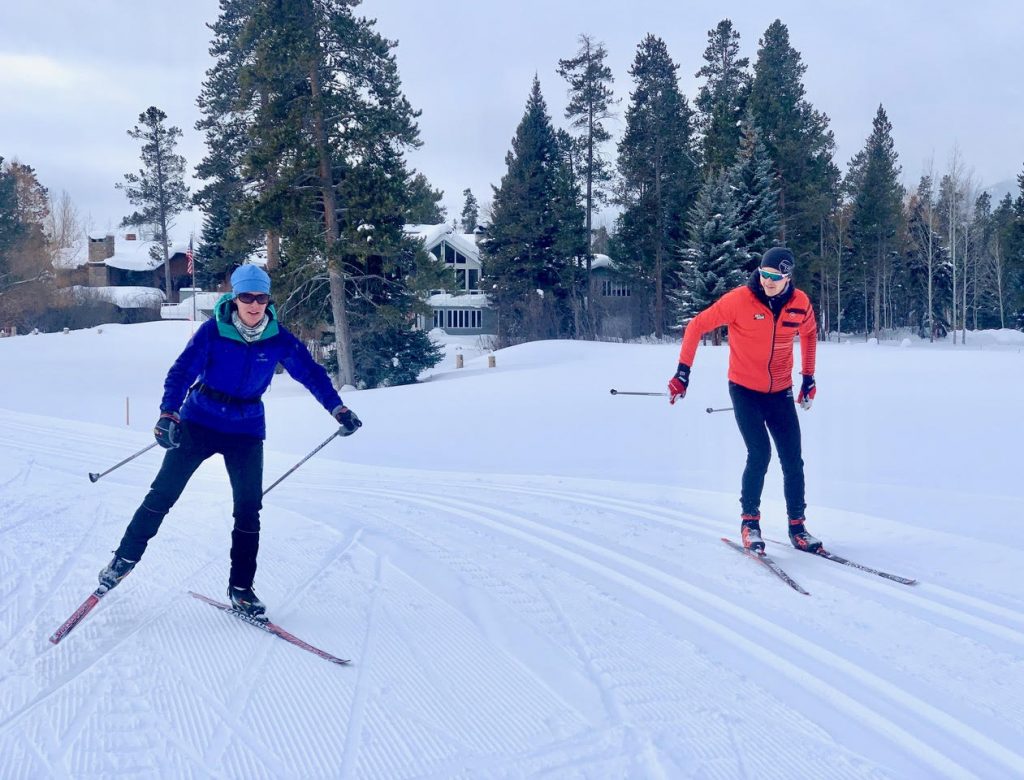 Nordic Masters Ski Clinics -Recreational and Competitive Masters Clinics this Winter
-update from Scott Horn

Chilly mornings and turning leaves indicate that winter will be here soon. I hope that all in the Nordic community have had a summer full of health and wellness for their bodies and peace and ease for their minds. As we turn the corner into fall, I want to outline Nordic opportunities for the winter.

First, as in the past, our Nordic Alliance masters program will be offering a Recreational Masters Program this winter. We are happy to announce that the program now falls under the direction of the Jackson Hole Ski Club and we are happy with that association. Tentative plans will increase the program to 10 weeks (previously 8) beginning with 2 sessions in December and then, after a 2 week holiday break, 8 consecutive weeks in January and February. We will alternate skate and classic lessons and skiers can choose to register for the entire program or skate only or classic only. We are planning to meet on Thursdays from 11:00 – 12:30 unless the group feels there is a better day or time schedule. Finally, we plan to incorporate a bit more Trail Creek skiing to provide opportunities for ascending and descending skills to be included in the program. A special note, thanks to the generosity of our community and many of you, Trailcreek will have a new, wider Prinoth groomer this year!

POTENTIALLY NEW THIS SEASON – WE NEED YOUR FEEDBACK!
We are also contemplating a new Competitive Masters Program this year. The program would begin in mid-October as a dry land activity and then transition to snow when that opportunity is available. I feel that many of the students I have worked with in the past are ready for this next level – you know who you are! We will focus on all aspects of nordic ski racing and should the pandemic allow, we will focus on three major regional races – The Teton Ridge Classic at Grand Targhee – January, the Boulder Mountain Tour at Sun Valley – February and the Rendezvous Ski Tour at West Yellowstone – early March.

The intention is to meet twice per week during late October and November, dry-land season and once per week after the snow falls. Details and costs will be outlined should we have strong interest. Please respond to me by email – specializedpgh@gmail.com or by phone 307 690 1920 to express interest or to ask further questions. The deadline for the decision regarding the competitive program will be Monday, September 20th. We will need a minimum of 5 participants in order to proceed. So please consider the opportunity and contact me as soon as possible.

Thank you to Nancy Leon of the Nordic Alliance and Ali Sehnert, Will Wicherski and the coaches of the Jackson Hole Ski Club for making these programs possible! I look forward to seeing or hearing from you soon. Until then, keep up the off-season training so that this winter all your uphills feel like downhills.

-Scott
---
Photo by ETA Naturalist @kels_wellington taken with a Telephoto Lens from within a vehicle.
This month EcoTour Adventures is featuring Bears, Wolves, Mountain Goats and Antlers!

---
On August 19th, the Community Foundation announced that this year's Run Day would be modified in accordance with Teton County Health Department's recommendations for large-scale events and Town of Jackson permit requirements. Old Bill's has become one of the largest annual events in the Town of Jackson — attracting more than 3,500 people every September.
Old Bill's Fun Run giving season is officially open now through September 17. Support your favorite JH Nordic Alliance non-profits via Old Bill's donations:
Friends of Pathways supports a vibrant community by advocating the completion of a safe and sustainable pathways system for healthy recreation and transportation opportunities in Jackson Hole. This summer they have performed summer trail maintenance to improve the winter grooming on Cache, Hagen, and Ferrins.
The Jackson Hole Ski & Snowboard Club serves over 500 young athletes annually, plus hosting masters training and events. The Alpine, Nordic, Freeride and Snowboard programs bring affordable snow sports to our local youth.
Grand Teton National Park Foundation Biweekly grooming of the Teton Park Road during winter is funded by the Foundation, visit www.gtnpf.org/donate and list "grooming" in the comments field to support this community effort.
Friends of the Bridger-Teton is a non-profit partner dedicated to enhancing access, habitat and community connections across the Bridger-Teton National Forest.
Teton Science Schools During the winter months, school and youth groups visiting Teton Science Schools use cross-country skis to explore the Tetons while learning science, connecting to place, and developing as leaders.
Teton County/Jackson Parks & Rec provides winter grooming and maintains our trails and pathways as well as offers winter community programs for kids and adults.
---
JHSC Updates
Cat Campaign. The Jackson Hole Ski & Snowboard Club (JHSC) is thrilled to announce the fulfillment of its Capital Campaign goal for a new Prinoth Husky Groomer. With the help of the community, the JHSC fundraised a total of $261,250 in 16 months and will welcome a new grooming machine to Trail Creek Nordic Center in December 2021. 
Old Bill's Fun Run giving season is officially open now through September 17. As you may have heard, Old Bill's Fun Run has gone virtual, but stay tuned for a fun video by the JHSC, which will launch in mid-September. Your support through Old Bill's keeps programming accessible for JHSC's 500 local kids. By giving today, you are providing both grass-roots and world-class opportunities for values-based training in our Alpine, Nordic, Freeride, and Backcountry programs. Give today so we may continue to build Champions in sport and life for another 83 years.
---
Winter Volunteer Opportunities
JH Ski Club
If you are looking for active ways to engage with the Jackson Hole Ski & Snowboard Club this upcoming winter, please consider volunteering at one of our events. HERE is a list of events planned for the upcoming winter. You can sign up right from the event page, but not quite yet! We will be adding the volunteer shifts for these events in the coming weeks. Thank you in advance for your support.
Nordic Volunteer Dates for the upcoming winter:
October 30 – Trail Creek Clean Up Day
December 26 – Betty Woolsey Classic Race
February 11-12 – Johnny Curtis Memorial JNQ/HS Races
Friends of the Bridger-Teton
Friends of the Bridger-Teton is planning to expand their ambassador program into the winter months to deploy volunteers at some of Teton County's busier winter recreation areas on the Bridger-Teton National Forest. Stay tuned for opportunities to participate or support our winter ambassador program!
GTNP Nordic Ambassadors
These volunteers are out in the Park seven days a week at trailheads and in heavy use areas. They can discuss with skiers about different destinations and how far they can ski, as well as help manage dogs and parking too.
---
Hole Hiking Experience Update
The change of season is upon us in Jackson Hole. Cooler temperatures make this time of the year ideal to get on the trail and play. Lots of rain in August and fresh snow on the high peaks. The recent moisture helps the dry meadows and reduces fire danger. As daylight wanes, more changes occur as fall approaches.
On the trail, you notice the seasonal change as flowers produce seeds and berries ripen on the vine. Fall blossoms such as Showy Goldeneye dot the meadows and Aspen trees will soon turn yellow. Hunting occurs at this time of the year so it is important to wear orange on forest trails. Mating season begins for the elk so males vocalize or bugle to attract females and establish territories. Bears roam to increase calorie intake before winter hibernation. Lots of changes upon us. A fun event is the Fall Arts Festival, beginning September 8. Lots of fun happenings in town: https://www.jacksonholechamber.com/events-calendar/fall-arts-festival/fall-arts-festival-events/
The Hole Hiking Experience will offer fall hikes and wildlife tours through October. Join us to learn about this change of season and how species prepare for Old Man Winter. Plan warm layers and be prepared for changing weather. Good time of the year to pack a ski hat and gloves. If you venture on your own, make sure to check access to roads and trails. As bears roam, parts of the valley close to protect the bears and keep visitors safe. It's a wonderful time to visit to experience the beauty of fall.
Catherine E. Shill
https://www.holehike.com/
The Hole Hiking Experience, Inc. Bhutan Himalayan Experience
307.690.4453
---
Teton County/Jackson Parks & Rec Grooming Winter '21-'22
Parks and Rec will be grooming the JES school field over by Davey Jackson Elementary School again this year. That track will be hosting youth Nordic programs and some Latino learn to ski classes as well for adults.
The TC/J Parks and Recreation Winter service levels have not been fully finalized, however, they anticipate the same grooming service levels as last year.
Cache Creek-outside contract for upper Cache on Mondays
Game Creek
May Park loop
High School loop
South Park Loop Rd section
TVTAP for Teton Canyon
Emily's Pond Levee
Wilson Centennial/Stilson loop
JH Mountain Resort to continue 390 from Village to Lake Creek? (TBD)
More grooming updates to follow this fall.
---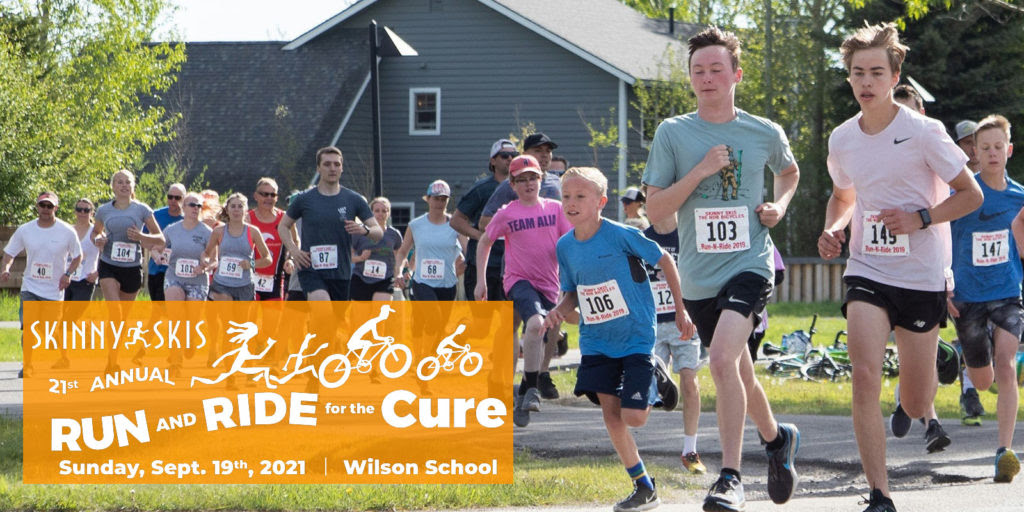 21st Annual run and Ride for the Cure – Event Change
Taking into consideration the high rate of transmission of COVID-19 in our community, the 21st Annual Run and Ride for the Cure in-person event will be cancelled. Instead, Skinny Skis and the St Johns Hospital Foundation will partner host an in-store fundraising event at Skinny Skis September 16-19 and an online raffle to support the Cancer Patient Support Fund at St. John's Health Foundation.
Please visit skinny https://skinnyskis.com/2021-run-and-ride-for-the-cure/ for information on the revised event.
More information on the Cancer patient Support Fund can be found here https://stjohnsfoundation.health/program/oncologychemo-patient-fund/
---
Updates at Turpin
Turpin recently purchased a new Piston Bully and groomer/tiller. We will now be able to set dual classic tracks. In addition to the new grooming system we will be adding a new dedicated Fat bike track are around the Turpin Meadow Loop Trail.
Also, Turpin we will be extending our winter ski season until Sunday March 13th, 2022.
Winter cabin bookings are filling up fast so we encourage locals to book early for the upcoming winter season.

Mark your calendars for some fun times ahead! See details on JHNordic.com/Events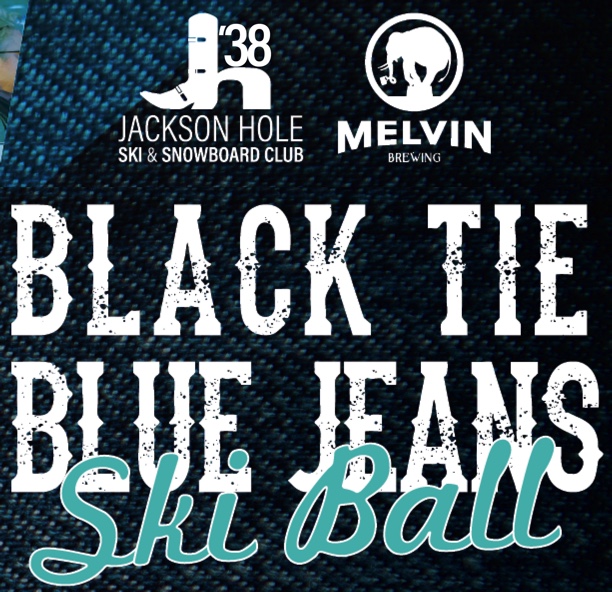 IN-PERSON COMPONENT CANCELED
JH Ski & Snowboard Club – Black Tie Blue Jean Ski Ball
Saturday, September 25th
Top of the Bridger Gondola
www.JHSkiclub.org/SkiBall

The Jackson Hole Ski & Snowboard Club (JHSC) has made the difficult decision to cancel the in-person component of the Thai Me Up Black Tie, Blue Jeans Ski Ball due to the rising Covid-19 numbers in Teton County.
JHSC is now pivoting to focus on two fundraising components of the Ski Ball which can be held virtually, the Silent Auction presented by Farmer Payne Architects and the Grand Raffle presented by the Four Seasons Resort & Residences Jackson Hole. The Silent Auction will launch on September 29, 2021, and close sharply at 7 pm on October 6th, 2021. Raffle tickets are currently on sale at jhskiclub.org for $30 each or five tickets for $100. The winner will be announced at 7 pm on October 6, 2021.
---
Skinny Skis Anniversary Celebration
Oct 20 – 31st
A percentage of all sales over 4 days to benefit the Jackson Hole Ski Club. Details to follow.
---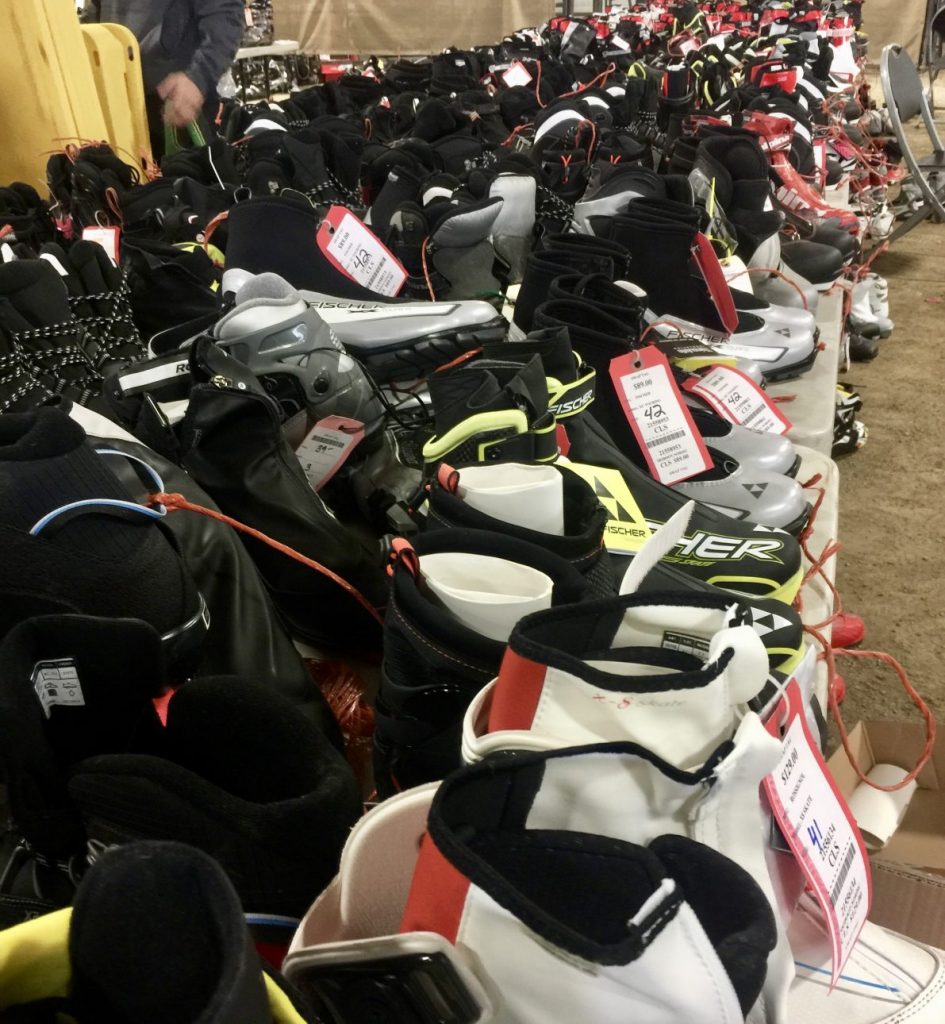 Annual JH Ski & Snowboard Club Ski Swap
Saturday, October 16th
Snow King Ice Rink
jhskiclub.org/skiswap

Huge and Extensive Ski Swap including new and used ski and snowboard gear: Nordic, Alpine, Freeride, boots, poles, accessories and more! Proceeds benefit ski and snowboard programs and coaching for 500 local kids.
Great event to pick up and sell or donate ski gear of all kinds!!

Gear drop off: Friday October 15th 12noon-7pm
---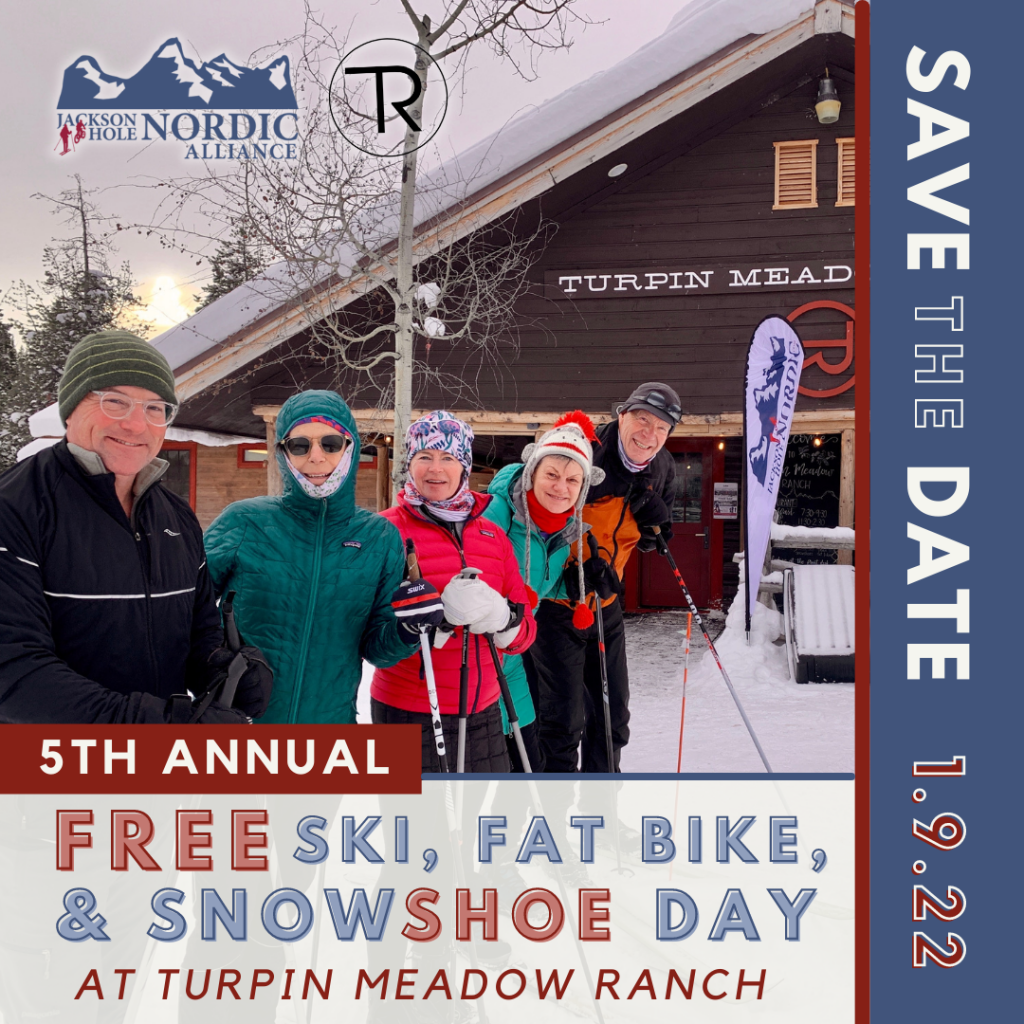 JH Nordic Alliance 5th Annual Free Nordic Ski, Fat Bike, Snowshoe Day @ Turpin Meadow Ranch
January 9, 2022
Turpin Meadow Ranch
Fun, Free Community Day – with Raffle benefiting a local Nordic Alliance non-profit.

Free activities and benefits include: trail pass, skate & classic XC ski demo gear, fat bike demos, Nordic ski lessons, BackCountry Nordic Snowshoe tours, Kids Corral (2-5 yr olds), Bridger-Teton USFS wildlife and wilderness info, Kates Bars – Lunch, hot & cold drinks.

Family. Friends, visitors, dogs (on leash) welcome.
Bring your own skis recommended to use between free demos and tours.

Sponsored by the JH Nordic Alliance members.
---
We'd love to hear about your outdoor adventures, what your doing to stay healthy, safe, respectful of community health guidelines – send pictures or post on FB and Insta – #JHNordic