Jackson Hole Ski Club Nordic Update
Local Nordic athletes have been busy this summer training for the winter ahead! Check out the recap below or read the full article on their website here. You can also follow the team on their youtube channel.
Bend Summer Camp Recap. Athletes log 15-20 hours of training including trail running, strength training, on snow technical training, trail running, and yoga.
Haig Glacier Camp on Deck. Josh Roubin, Birch Klomparens, Elijah Weenig prepare for a week of high altitude on snow training in the Canadian Rockies.
Team Updates-Junior Team Summer Training is in session with intro to roller skiing and strength and conditioning. Prep/Comp athletes will focus on summer goals and volume training.
Elijah Weenig was invited to the Regional Elite Group Camp in Park City a few weeks ago. Elijah posted some very strong results placing 4th the Agony Hill Running Time Trial and 7th in the Roller Ski Agility Time Trial, out of 17 total athletes.  Congratulations Elijah!!
Bridger Stiles and David King will be joining top U16 athletes from across the country for the National U16 camps the College of St. Scholastica in Duluth, MN. Congratulations Bridger and David on being selected!
---

Find Trails, Maps and Elevation Profiles for Great Summer Hikes on JHNordic
Looking for a new summer hiking or mountain biking trail? Need a GPS map of your favorite trail? Want to see how much elevation your next hike has in store? JHNordic.com/trails/ is the perfect, easy tool to find new and favorite summer hiking and mountain biking . Simply go to the Trails page , and search by region, name, trail length, bike icon, or other filter. Browse through the list of over 90 trail. Print if you like a power copy in your pocket , or store on your smartphone.
---

Review Your Progress with SkiPost
It's midsummer, how are you staying fit for winter activities?  The most recent issue from SkiPost asks you to reflect on your progress so far this summer. Are you setting goals? Are you being consistent in your training? Learn how to maintain your motivation in this new issue. Also included are drills to improve your roller skiing and information on roller ski wheels in regards to speed.READ MORE.
---
Summer Fun in the Tetons
How are you training for Nordic, fat biking and winter fun? Send us your favorite photos and stories!
And don't forget to tag #JHNordic

Melvin Brewing Black Tie, Blue Jeans Ski Ball
Friday, Sept 27th 2019
Jackson Hole Mountain Resort
---
JHSC Annual Ski Swap
October 20th 2019 (drop off on the 19th)
Teton County Fairgrounds
---
 SAVE THE DATE
JH Nordic Alliance 4th Annual Free Nordic Ski, Fat Bike, Snowshoe Day
Sunday, January 5th 2020 | Turpin Meadow Ranch | 10am-3pm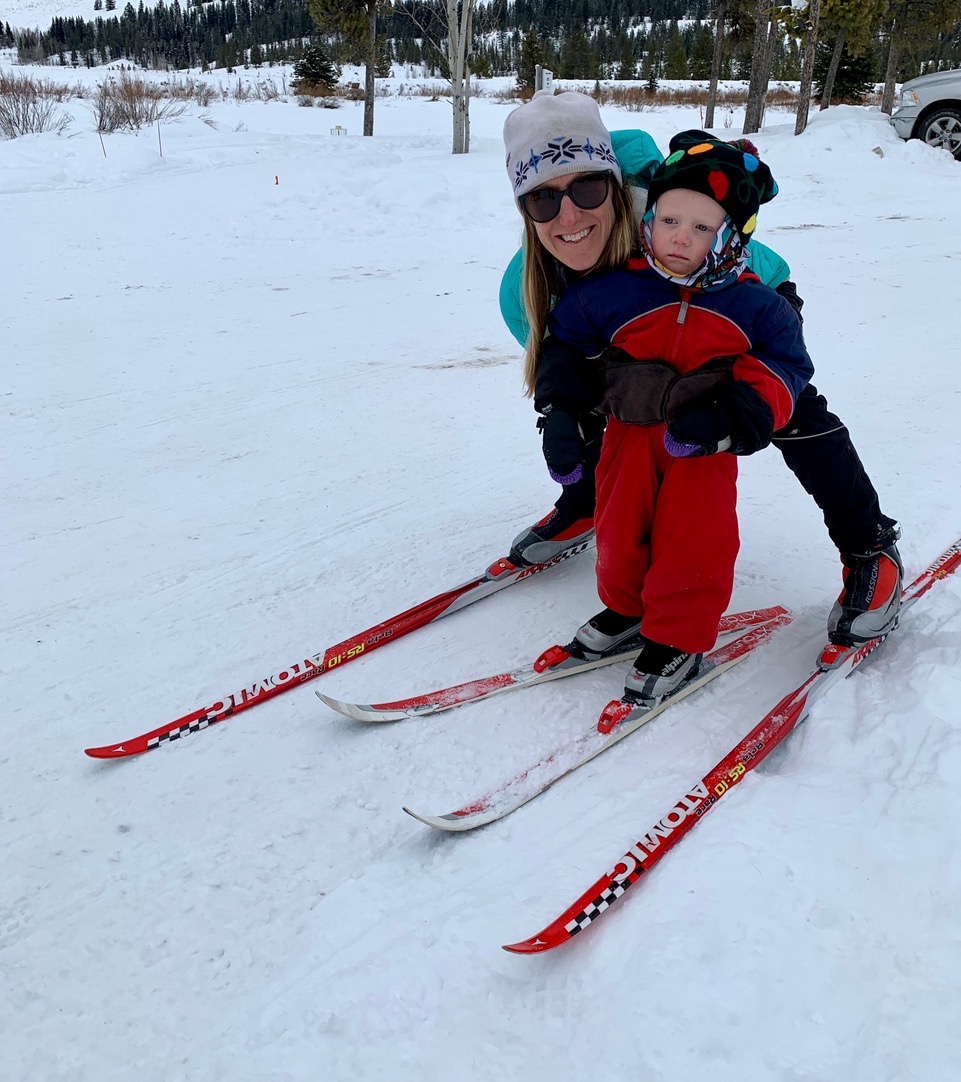 Come celebrate the new year, new decade – activities include:

-Free skate ski and classic cross-country ski demos skis, boots, poles;
-Free Fat Bike demos
-Free groomed trail pass- 20 km
-Free Snowshoe tours and back-country nordic ski tours
-Free nordic skate and class ski lessons
-Free Kid's Corral – for first time nordic skiing for 2-5 year olds
-Bridger-Teton US Forest Service Trail and Wildlife Info
-Raffle to Support our local JH Nordic Alliance non-profit
And more!
Sponsored by the JH Nordic Alliance members and JH Travel & Tourism Board
Want to get involved, sponsor an activity, the raffle, volunteer?
This community event is a great way to connect with our community and visitors.
Contact nancy @ info@JHNordic.com.
---
Send us your event dates, stories, photos
Follow JHNordic on Facebook, Instagram @JHNordic, #JHNordic
Sign up for Daily or Once a Week JH Nordic Trail ConditionReports to know what's groomed, what's happening first thing every morning – or just Saturdays.