Support your favorite JH Nordic Alliance non-profits at Old Bill's
The JH Nordic Alliance , which sponsors the annual free event at Turpin Meadow, brings you daily email Winter Trail Reports, contributes to grooming many of our favorite winter trails and much more – includes a number of key non-profits that need your support to deliver their services to our community;
Friends of Pathways
Friends of Bridger-Teton National Forest
Grand Teton National Park Foundation
Jackson Hole Ski & Snowboard Club
Teton Science Schools
Please consider supporting these important community organizations.
---
Jackson Hole Ski Club September Nordic Newsletter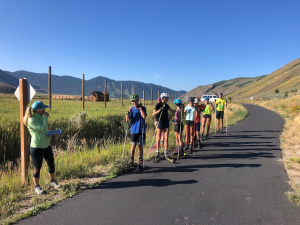 At the end of this summer, the Prep and Comp Nordic teams have logged 81 sessions and 130 training in three months! Congratulations to the athletes that made it to 50 of more training sessions: Aurora Stiles, Birch Klomparens, Bridger Stiles- Natalie O'Brien-, Des Concannon, Will Johnson, Kate Brigham, Sydney Wilmot,  and Josh Roubin.
As teams transitions into fall, training will start focusing on more ski specific and explosive plyometrics exercises.
---
Nordic Masters train with Gravel Cycling Pro Champion
Leading up to the LOTOJA cycling race (from Logan UT to Teton Village (Jackson), Pro cyclist and recent winner of the Gravel Worlds, Alison Tetrick, was in Jackson, getting ready to ride in her first LOTOJA race – solo! (206 miles). Looking to show Ali some of the beautiful cycling roads and pathways around Jackson Hole, a few Nordic Masters took Ali for a ride out Fall Creek to Red Top Meadow on Wednesday -followed by lunch at Streetfood/Stagecoach in Wilson. Many agreed that cycling is the perfect training for Nordic skiing, and Nordic skiing is excellent training for cycling. Ali later went on to Moose to ride out and back to Jenny Lake to take in the highlight vies of the Tetons. She'll be back in winter to try Nordic skiing! Watch for Ali in the LOTOJA on Saturday Sept 7th.
---

JHSki Club Winter Ski Program Registration Underway
Registration is now open! Head over to the JhSki Club website to register today.
---

JH Nordic Recreational Masters Clinics
Hosted by JH Ski Club, JH Nordic, and Teton Pines Nordic – following our successful 1st winter, the Recreation Masters Clinics will expand to an 8 week program, beginning in mid Dec. on Thursday's, every other week at 11-12:30 at Teton Pines Nordic Center. Instruction from Coach Scott Horn and others from the JH Ski Club.
---
Nordic Winter Job Opportunities: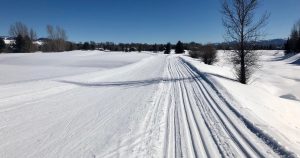 Teton Pines Nordic Center is hiring Nordic Center Shop Employees and Instructors for the 2019/2020 winter season! If you love Nordic skiing and want to work part-time in a fun, professional environment, please get in touch with Cody Downard: (307)699-3394 or
tetonpinesxc@gmail.com
.
Full job description attached below.


Melvin Brewing Black Tie, Blue Jeans Ski Ball
Friday, Sept 27th 2019
Jackson Hole Mountain Resort
---

JHSC Annual Ski Swap
Saturday, October 19th 2019 (drop off on the Friday October 18th)
New venue! Snow King Event Arena (Next to the JH Ski Club office)
For more info & sign up to volunteer (with special benefits!): https://jhskiclub.org/skiswap
---
SAVE THE DATE
JH Nordic Alliance 4th Annual Free Nordic Ski, Fat Bike, Snowshoe Day
Sunday, January 5th 2020 | Turpin Meadow Ranch | 10am-3pm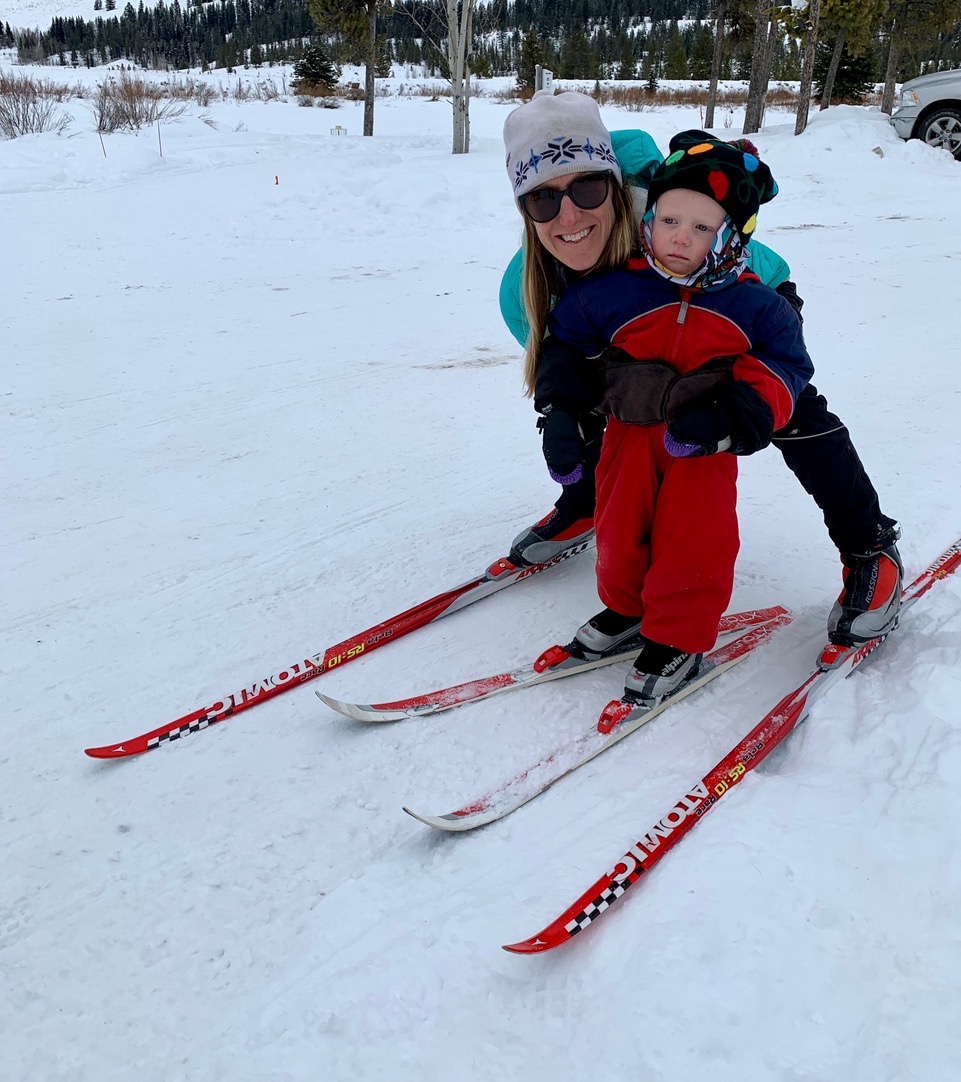 Come celebrate the new year, new decade – activities include:

-Free skate ski and classic cross-country ski demos skis, boots, poles;
-Free Fat Bike demos
-Free groomed trail pass- 20 km
-Free Snowshoe tours and back-country nordic ski tours
-Free nordic skate and class ski lessons
-Free Kid's Corral – for first time nordic skiing for 2-5 year olds
-Bridger-Teton US Forest Service Trail and Wildlife Info
-Raffle to Support our local JH Nordic Alliance non-profit
And more!
Sponsored by the JH Nordic Alliance members and JH Travel & Tourism Board
Want to get involved, sponsor an activity, the raffle, volunteer?
This community event is a great way to connect with our community and visitors.
Contact Nancy @: info@JHNordic.com.
---
Send us your event dates, stories, photos
Follow JHNordic on Facebook, Instagram @JHNordic, #JHNordic
Sign up for Daily or Once a Week JH Nordic Trail ConditionReports to know what's groomed, what's happening first thing every morning – or just Saturdays.