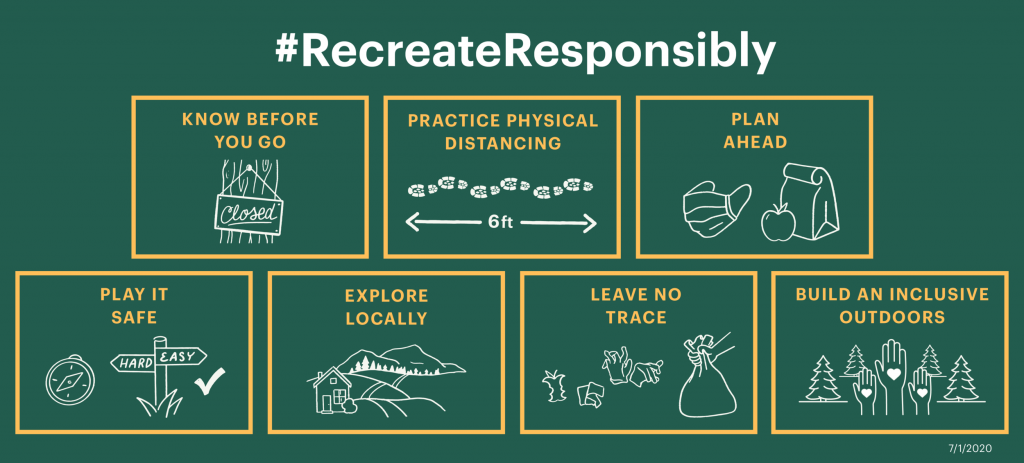 As recreational use of our public lands continues to increase and diversify, recreating responsibly is more critical than ever. The Bridger-Teton National Forest (BTNF) is a part of the Greater Yellowstone Ecosystem and contributes substantially to northwestern Wyoming's values around wildlife, watersheds, and intact wildlands. Often overlooked by visitors, the National Forest is separate from Grand Teton National Park or Yellowstone National Park. Everyone who uses the BTNF should know:
The BTNF is public land. All people are welcomed to visit and experience the landscape.
Visiting carries with it important responsibilities to care for the land and respect others – a little planning and preparation will make the experience better for everyone.
National Forests are typically more primitive than National Parks – being prepared and self-reliant are necessary for any adventure.
---
Greater Yellowstone Trail Progress Updates
The 180-mile Greater Yellowstone Trail (GYT) connects Jackson Hole Wyoming with West Yellowstone Montana via sections of the old Yellowstone rail line through Victor, Driggs, Tetonia, Ashton, and Island Park. Combining existing pathways and back roads, today the mixed paved and gravel route is rideable with roughly 70% complete, and offers an adventure filled experience.

The Greater Yellowstone Trail vision is for a world-class regional trail system to enhance quality of life, connect communities to public land, and spur economic development opportunities for local communities along the unique and diverse corridor. The Greater Yellowstone Trail seeks to provide residents and visitors alike with a sustainable, healthy, and authentic way to experience the region's unique environment.

The project links two national parks, three national forests, two state parks and several municipal and county parks while simultaneously integrating regional history lessons and recreation opportunities for all seasons.
In 2015, Wyoming Pathways helped lead a planning effort with local and regional partners to develop the GYT Concept Plan. That collaborative planning effort produced significant progress over the past six years, and this summer, the Greater Yellowstone Trail is poised to make two big steps forward, with major pathway construction underway in West Yellowstone and on Teton Pass.

On the north end, partners in West Yellowstone are moving forward to reconnect the historic Yellowstone Shortline Trail 10 miles from downtown West to the top of Reas Pass at the border of Idaho. Work underway includes building two bridges over the South Madison River and gravel resurfacing of the old rail corridor into an accessible trail for people to enjoy. The Custer-Gallatin NF already approved the plan, and with generous private donations and grants, the community raised $3.4 million. The Forest Service is currently in the process of putting the project out for bid, with construction likely to start in early fall, and pick back up again next year. Completion is scheduled for 2022.

On the south end of the GYT, the City of Victor and Teton County WY started construction of a major new pathway section on Teton Pass that will connect from Moose Creek to Trail Creek Campground just inside the Wyoming border. The Teton Pass Trail end goal is to connect Wilson to Victor with a safe pathway over Teton Pass. With federal grants and local match, the $5 million project includes a new bridge over Moose Creek for the pathway, plus over two miles of new paved pathway constructed along the north side of ID-33 and WY-22. There will be an underpass installed to connect to the Mike Harris South Valley Trails, and a second underpass at Trail Creek Campground.

If you are going over Teton Pass, you can see the work currently underway on the new 2+mile pathway section from Moose Creek to Trail Creek Campground. The construction crew is planning to complete the work on this section by the end of October. 

Next up, major planning work is underway for additional GYT pathway improvements, thanks to the incredible success of Teton County and Teton Valley partners winning a $20 million federal BUILD grant. The grant will fund new Stilson and Driggs Transit centers, and will extend the Teton Pass Trail from Trail Creek Campground to Coal Creek, about 3.5 miles, plus construct pathways through the town of Wilson including a path bridge over Fish Creek and a pathway along the south side of WY-22 from Wilson to Stilson. The grant will also extend a pathway from Driggs to the Airport on the east side of ID-33.

In the meantime, if you are looking for an enjoyable bike ride adventure this summer, consider checking out one of the existing sections now open. The Ashton-Tetonia Rail Trail is one of the best options. The gravel surface is ridable on a MTB or gravel bike, and people can choose to ride out and back on sections that include big Teton views and impressive trestles across Bitch Creek and Connant Creek. 

An update with a new 2021 map of the progress is available along with the Concept Plan at 
https://www.wyopath.org/our-work/pathways-projects/greater-yellowstone-trail/.

---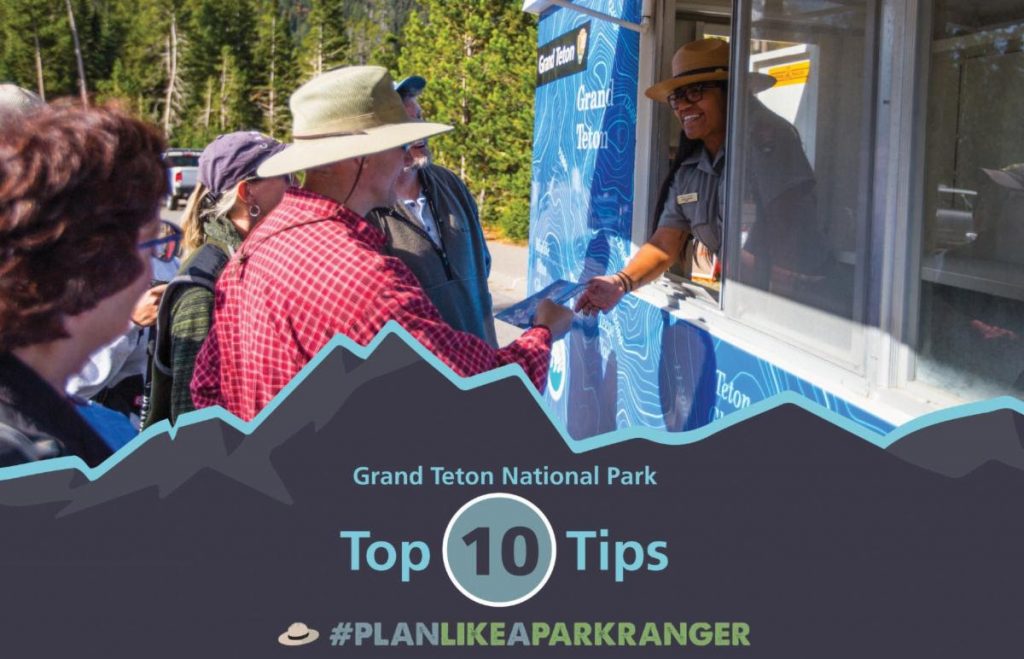 Grand Teton looks forward to welcoming visitors this summer. Learn how to Plan Like A Park Ranger by following their list of the top 10 things you should know before visiting the park. The 2021 season is expected to be BUSY, s make sure to plan ahead, recreate responsibly, and help ensure this iconic landscape may be enjoyed by future generations.
---
We're pleased to report that more people than ever are using the Jackson Hole pathway system. What was once considered a wild idea is now an essential part of life, warmly embraced by our community and visitors alike.

Our 65 miles of paved pathways are purposely designed to be used by many different types of people, and we must remain respectful of everyone on the path.

No matter if you are a runner, biker, ebiker, walker, dog walker, commuter, kid, tourist, or roller skater, please follow proper pathway etiquette, share the public space equally, and enjoy!

Be nice, say hi
Keep right, pass left
Ring your bell when passing
Be pro, go slow
Keep dogs on a short leash

That's How We Roll in Jackson Hole!
---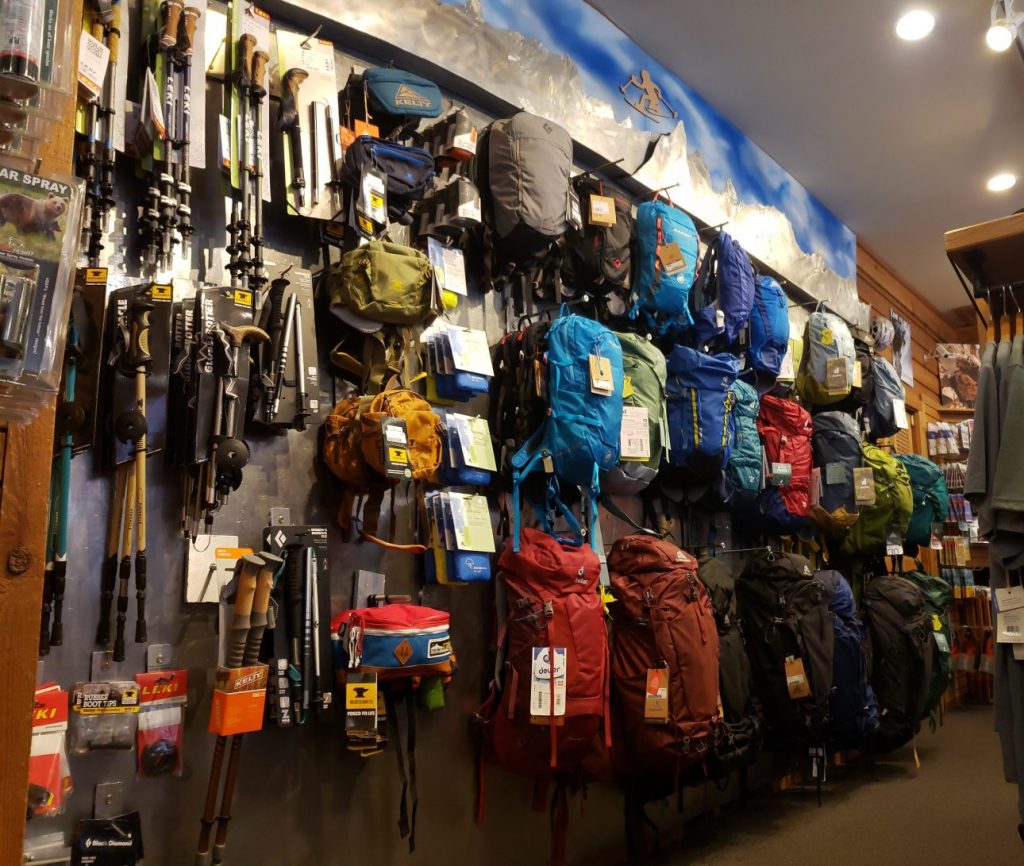 Gear up for a Safe Summer with Skinny Skis
Our friends over at Skinny Skis are stocked and ready to fuel your hiking and camping adventures this summer! And don't forget to prepare for the unexpected when out on the trail. Skinny Skis is stocked up with everything you need to be safe for your next Teton adventure, whether it be a 2-way Garmin communicator, headlamps or water filters. Skinny Skis has also teamed up with Teton County Search and Rescue to sponsor their "What's in Your Pack" series that starts June 15th!

Moosely Mountaineering is now open 10am-5pm daily! Shop their amazing selection on your way into the park.
---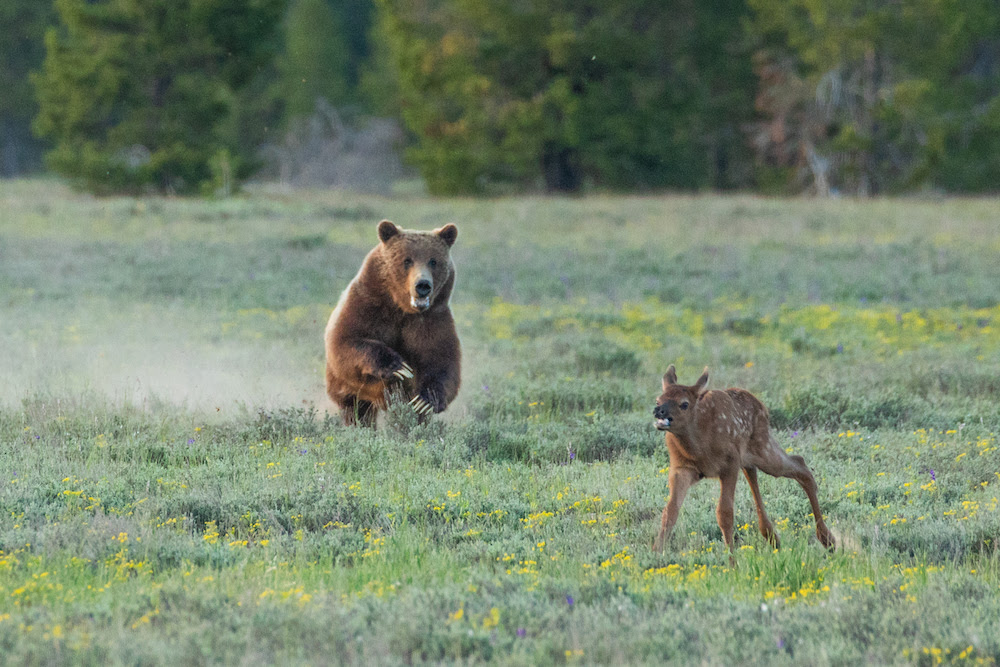 June Wildlife Update with Ecotour Adventures
Summer is here in Grand Teton and Yellowstone National Parks!  June is a month of wildflowers, colorful songbirds, and baby animals!  Elk and moose calves, deer and pronghorn fawns, and bighorn sheep lambs are joining the bison calves, grizzly and black bear cubs, wolf and coyote pups that are already on the landscape.  The regions rivers and streams are swollen with meltwater as snowfields recede into the high country, revealing lush green vegetation.
---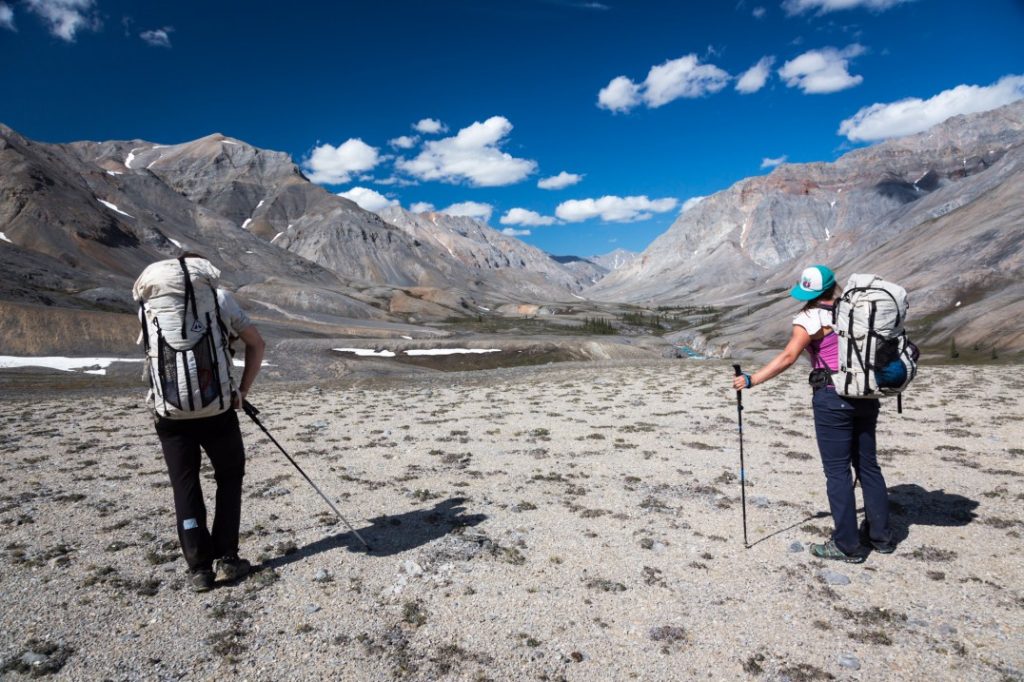 Ultralight Backpacking Tips by Gaia GPS
JHNordic uses Gaia GPS in the winter to record and navigate our Greater Teton/ Jackson Hole Winter trails. We also use Gaia GPS all year long for hiking, biking, backpacking.
The "free three" technique to reduce pack weight without spending a dime on expensive gear.
Alan Dixon, a professional backpacking guide, ultralight backpacking guru, and founder of AdventureAlan.com, coined the term "the free three" to describe three categories of items that offer potential weight savings without spending a dime. Rather than focusing on those high-dollar items you typically need to spend money on to reduce your load, like tents and sleeping bags, Dixon focuses on the "free three" things to cut weight, including water, food, and all the stuff you don't need.
---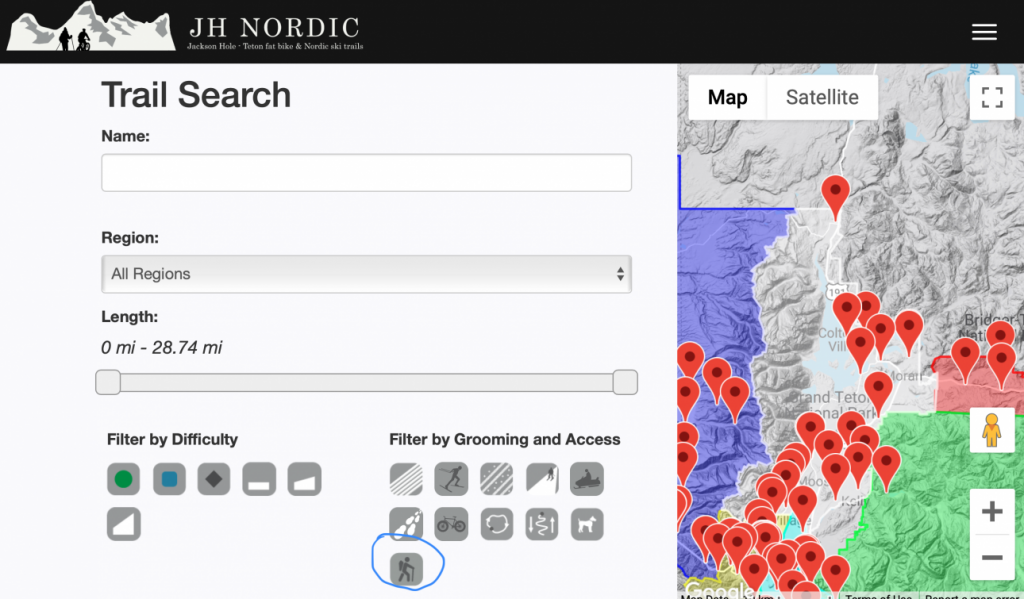 Looking for a new summer trail to hike or mountain bike? Visit the JHNordic.com Trails page to discover new summer trails. You'll find maps, directions, dog friendly info and more on JH Nordic's trail search page. 50+ summer oriented trails makes it easy to find all the info you need. Simply go to JHNordic.com/trails/ and click on the "summer hiking" icon, then "SEARCH" – and voila, a list of 50+ summer trails. You can filter from there by region, distance, difficulty, dog friendly, and more. As things begin to melt out, send us photos and stories of your adventures!
---
We'd love to hear about your outdoor adventures, what your doing to stay healthy, safe, respectful of community health guidelines – send pictures or post on FB and Insta – #JHNordic