---
Updates this week from TVTAP and local Nordic community:
Teton Canyon has melted quite a bit since its last groom on April 11th along the first mile where it is not treed. It will be a muddy walk for a stretch, but then, snowpacked on the road-trail. Some of the sunnier spots may also be melted out but should be quiet and a nice ski. The road remains closed to vehicles until the Friday of Memorial Day weekend (May 28th). Good for fat biking, too -when snow is firm in the morning..
Targhee has good snow coverage on the Nordic trails in Rick's Basin.
Togwotee Pass still has a fair bit of snow. Check out WyoRoads Webcam on Togwotee Pass for a view of conditions. Wear bear spray, and ideally, ski in a small group, be bear aware!
---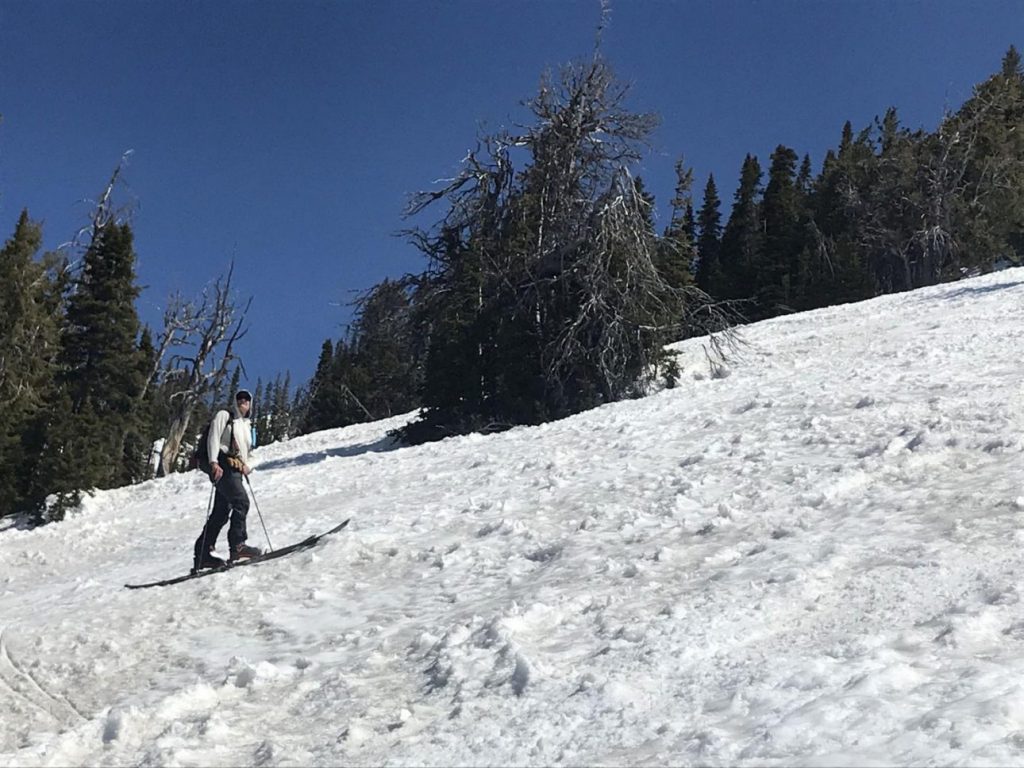 The Search for Corn Skiing/Crust Cruising
MountainWeather.com's Jim Woodmency captures the essence of spring corn skiing – (aka crust skiing for Nordic skiers!). Weather, temps, sun, melt vs. freeze cycle, elevation, aspect, and timing all play a key role in getting it just right. In his article in the JH News & Guide, Woodmency details the recipe for predicting corn skiing weather.
Skier, educator, writer, mountaineer and mountain-sport philosopher, Lito Tejada-Flores paraphrases the opening to Charles Dickens' "A Tale of Two Cities" to describe spring skiing: "It's the best of snow, it's the worst of snow." If you've ventured out skiing over the past month you know exactly what Tejada-Flores means. In the span of a day's excursion you're likely to experience snow that ranges from bulletproof to frozen chunder to slush to that elusive spring dream: corn. If there's even the slightest cloud cover or a little breeze, if it didn't freeze overnight or it snowed slightly, corn skiers aren't going out. They know to wait. But not everyone seems to know this about corn skiing. Not everyone seems to know that you can trash a slope by skiing it at the wrong time. Read more about how to recreate responsibly in the spring skiing conditions in the JH News & Guide article Mountainside: Don't ski the slush, and don't bike the mud.
JHNordic and local friends are still finding skiable snow on Togwotee Pass and Grand Targhee. You may need classic skis to handle the bumpy surface but fun can be found! Friendly reminder to always WEAR BEAR SPRAY!!
---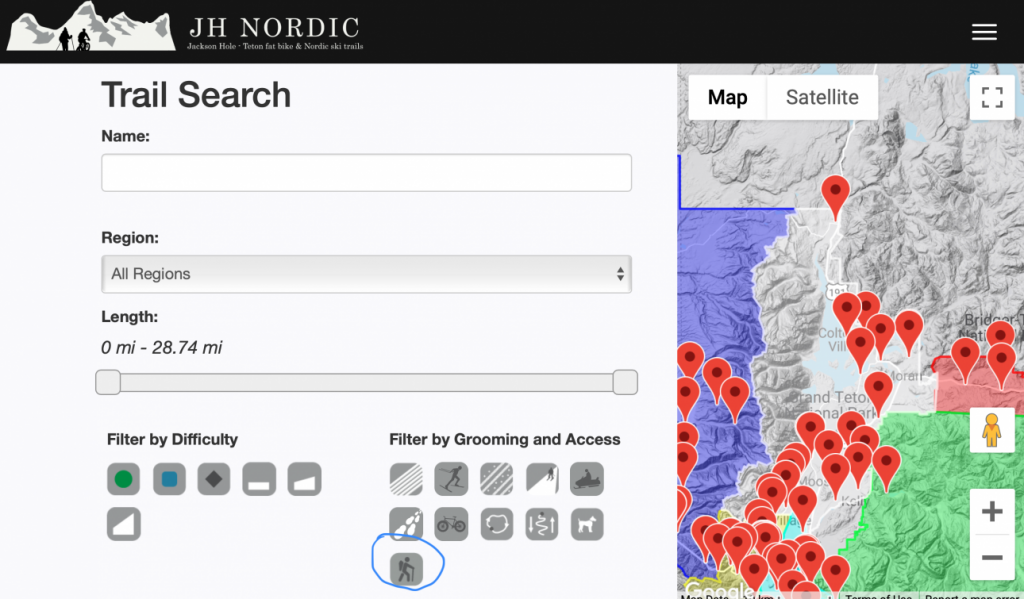 Looking for a new summer trail to hike or mountain bike? Visit the JHNordic.com Trails page to discover new summer trails. You'll find maps, directions, dog friendly info and more on JH Nordic's trail search page. 50+ summer oriented trails makes it easy to find all the info you need. Simply go to JHNordic.com/trails/ and click on the "summer hiking" icon, then "SEARCH" – and voila, a list of 50+ summer trails. You can filter from there by region, distance, difficulty, dog friendly, and more. As things begin to melt out, send us photos and stories of your adventures!
---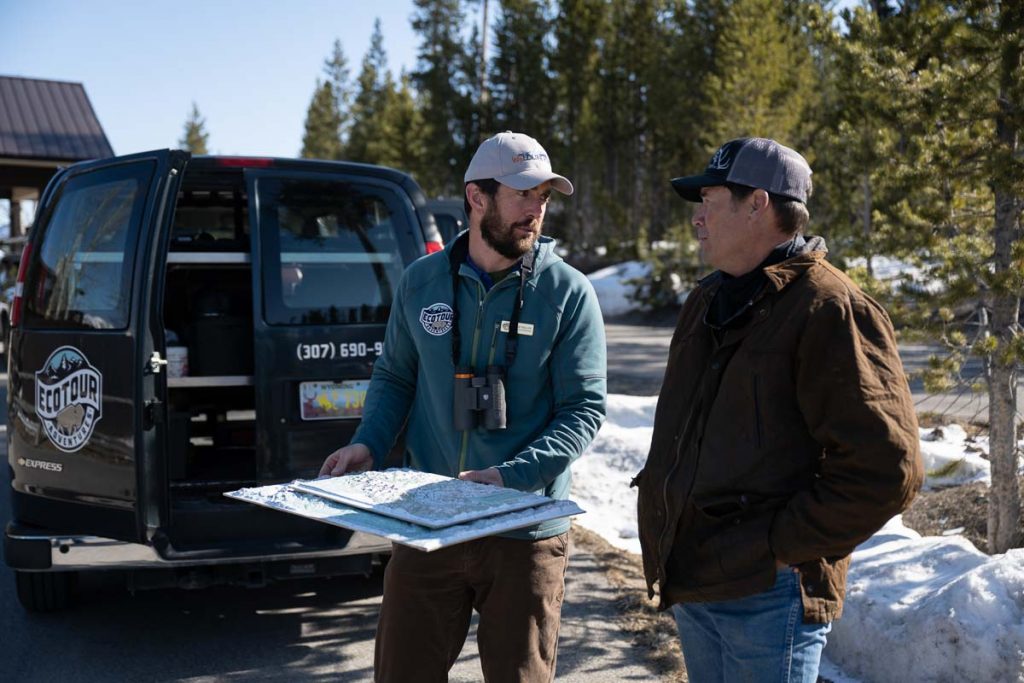 Ecotour Adventures along with their partners launched an initiative which inspires the businesses and individuals who depend upon Wyoming's Wildlife to give back. Funds raised from WTFT will go directly to critical on-the-ground projects that benefit Wyoming's wildlife and ecotourism across the state, including Wildlife Crossings, Wildlife Friendly Fencing, Aquatic and Terrestrial Habitat improvements.
---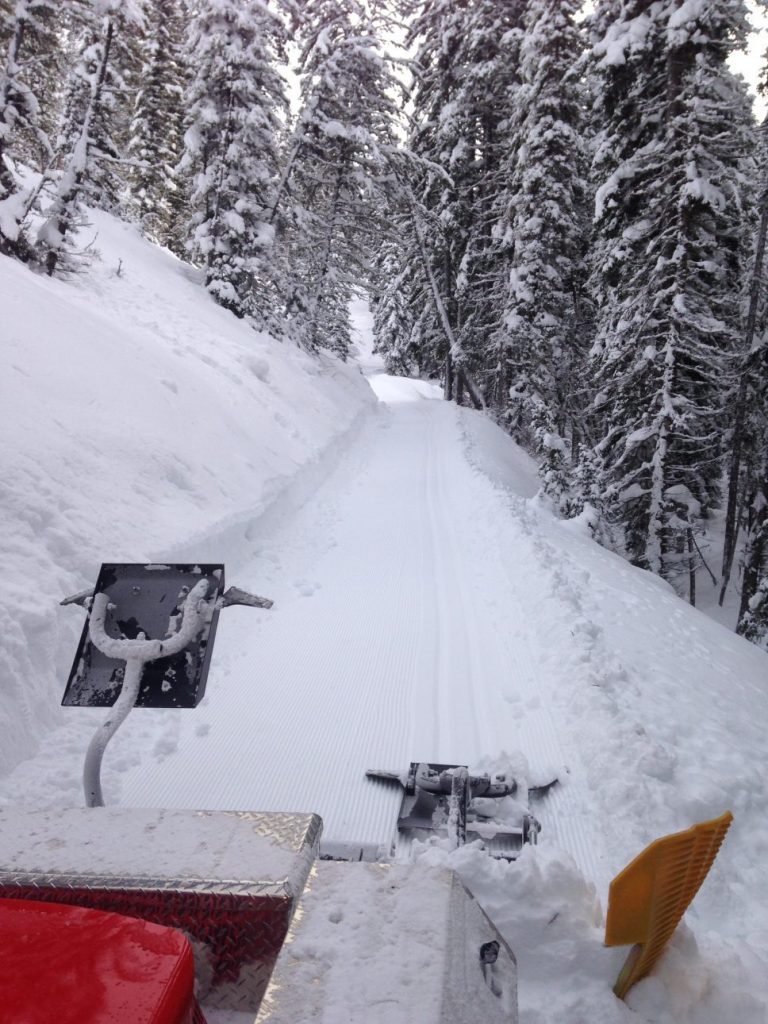 Teton County/Jackson Parks & Recreation would like you take a few minutes and participate in our annual survey related to winter service levels in Teton County and the Town of Jackson. We want to hear your thoughts on ice rinks, grooming, pathway maintenance and sidewalk plowing. Due to the concerns around COVID we will not be holding an open house this year so please use the survey to communicate feedback open until May 15th.
---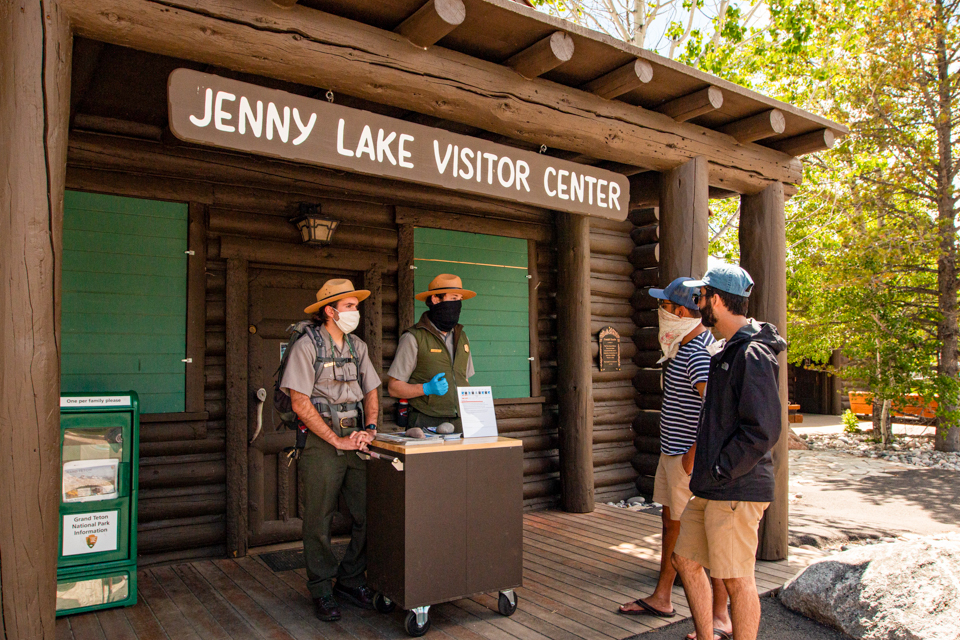 Seasonally operated facilities begin opening for summer operations in Grand Teton National Park and the John D. Rockefeller, Jr. Memorial Parkway. Visitors to the park are encouraged to plan ahead and recreate responsibly.
The Craig Thomas Discovery and Visitor Center will open for the season on Saturday, May 1. It will be open daily from 8 a.m. to 5 p.m. The Teton Park Road and Moose-Wilson Road open to motor vehicles on May 1. Colter Bay Visitor Center opens May 7 and will operate daily 8 a.m. to 5 p.m. For all other opening and closing dates for facilities and services within the park, please visit: www.nps.gov/grte/planyourvisit/hours.htm.
Visit Recreate Responsibly to learn tips on how to be good stewards of National Park Service lands and facilities, and other public lands and outdoor spaces.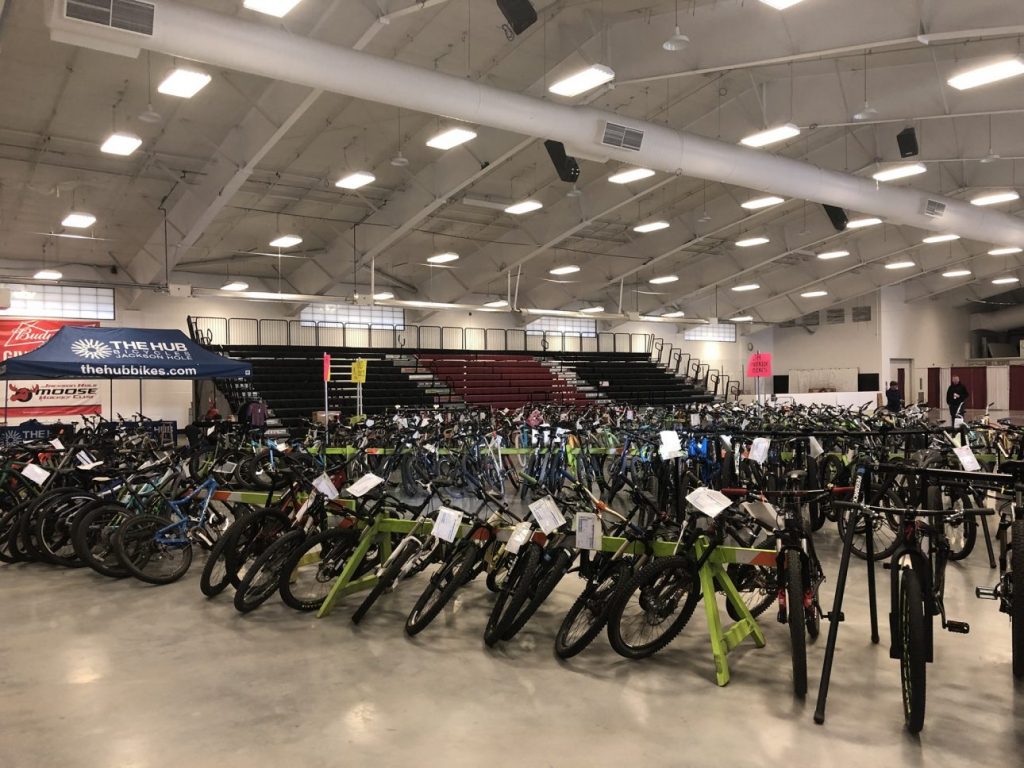 9th Annual JH Bike Swap
Saturday, May 15 | 10:30am – 2pm
Snow King Sports and Events Center
The Swap will start promptly on Saturday, May 15, at 10:30 a.m.
Early Bird Entry at 10:30 a.m. costs $10 with Free Entry beginning at 11 a.m.
This event is open to all kinds of bikes – town cruisers, kids' bikes, road bikes, mountain bikes, and everything in between. All that is asked is that bikes are in working order. The cost to sell bikes is $10 for kids' bikes and $25 for adult bikes. No Swap Day drop-offs will be accepted. Entry fees and 15 percent of sales will be donated to Friends of Pathways and Teton FreeRiders.
---
We'd love to hear about your outdoor adventures, what your doing to stay healthy, safe, respectful of community health guidelines – send pictures or post on FB and Insta – #JHNordic