Whether you're a cross-country skiing novice, an intermediate fat biker, or an expert winter trail enthusiast, it's good practice to review common winter trail etiquette and the specific trail map before zipping up your boots and setting out on the track.
Trail etiquette starts by abiding by The Golden Rule, as winter recreators are all out there to get fresh air, exercise, and enjoy the natural beauty of winter. A warm smile can go a long way, especially on a cold 20-degree day – an optimal temperature for snow conditions for cross-country skiing.
For all winter recreators:
Check for trail information before you set out on your adventure because not all forms of transportation are allowed on all winter trails. Oftentimes, groomed trails are reserved for cross-country skiers and/or fat bikers only. Recreators looking for a snowshoeing adventure might look for untracked snow or a more frequented snowshoe quest, Taggart Lake Loop in Grand Teton National Park. Winter walkers might enjoy strolling on Elk Refugee Road or Emily's Pond along the Snake River.
For XC Skiers: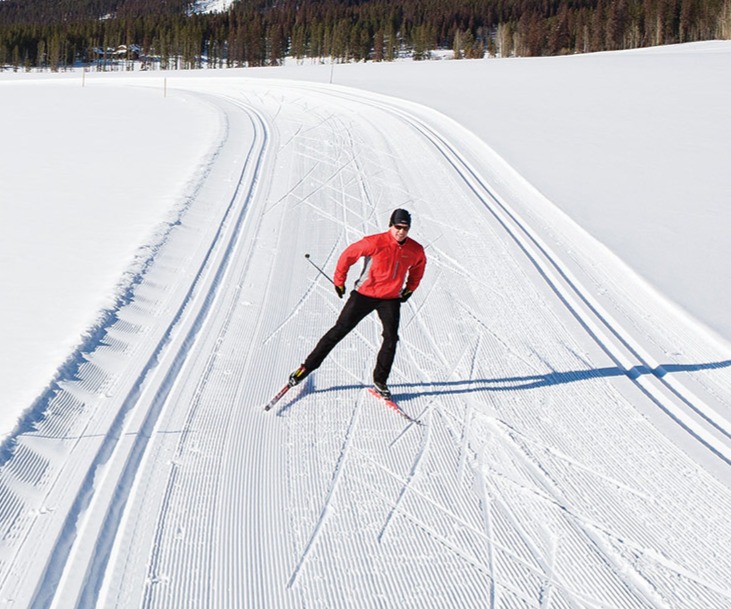 As a cross-country skier, it's especially important to confirm the direction and function of the trail on the map before setting out. It is also important to check the weather. If it has recently snowed, it's best practice to allow time for the trails to firm up.
The classic track is reserved for classic skiers and the groomed track is reserved for skate skiers. Before stepping onto either of these, make sure you are aware of your surroundings and other skiers near you.
Downhill skiers have the right of way since they are likely going faster. There is a bit of nuance to the rules of passing while cross-country skiing. It is now more customary for faster skiers coming from behind to step out of the track to pass slower skiers, a warmer alternative to asking the slower skier to step out of their way. Kindness builds a better community for cross-country skiing, where more experienced skiers act as stewards and beginners exercise awareness, making room for everyone in the sport.
For Bikers:
Fewer trails are open to bikers than to skiers, but there are still ample opportunities for riders to get out on fat tires, meaning bikes with a tire width of 3.7" minimum. When trails allow for fat bikes, it's important for bikers to stay to the right of the trail, off of the ski tracks, and to yield to skiers at all times, giving them enough room to navigate around. As a fat biker, it is also important to be mindful of the conditions. If it has recently snowed more than 3", it's best to stay home. And if you're riding along and your tires start to sink deeper than 1", it's time to turn around. Abiding by these winter trail etiquette guidelines helps to keep the trails in good condition for all recreators for as long as possible.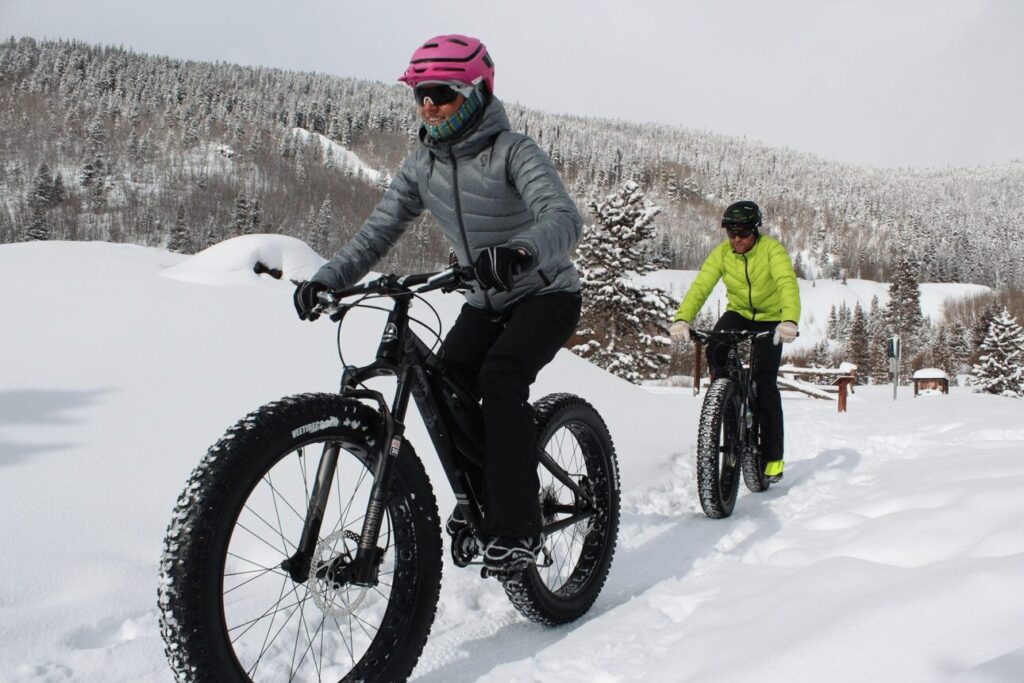 For dog-owners: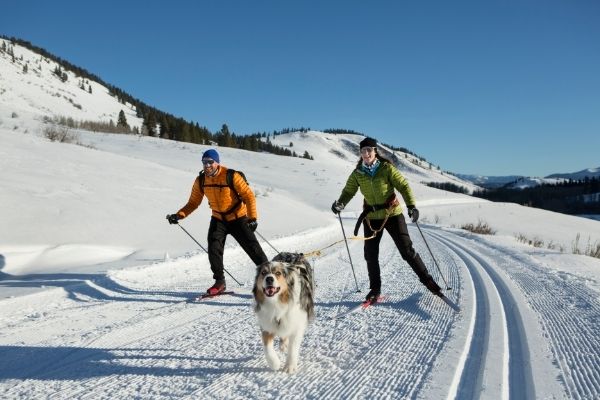 Once again check the trail information to see if dogs are permitted. If not required to be on a leash, voice command is necessary at all times. If your pooch is not trail-ready, they should be left at home. Most importantly, if you have trail ready dog, please be a trail-worthy pet owner and pick up after them. Disregarding this responsibility isn't just gross, it can be dangerous to our environment.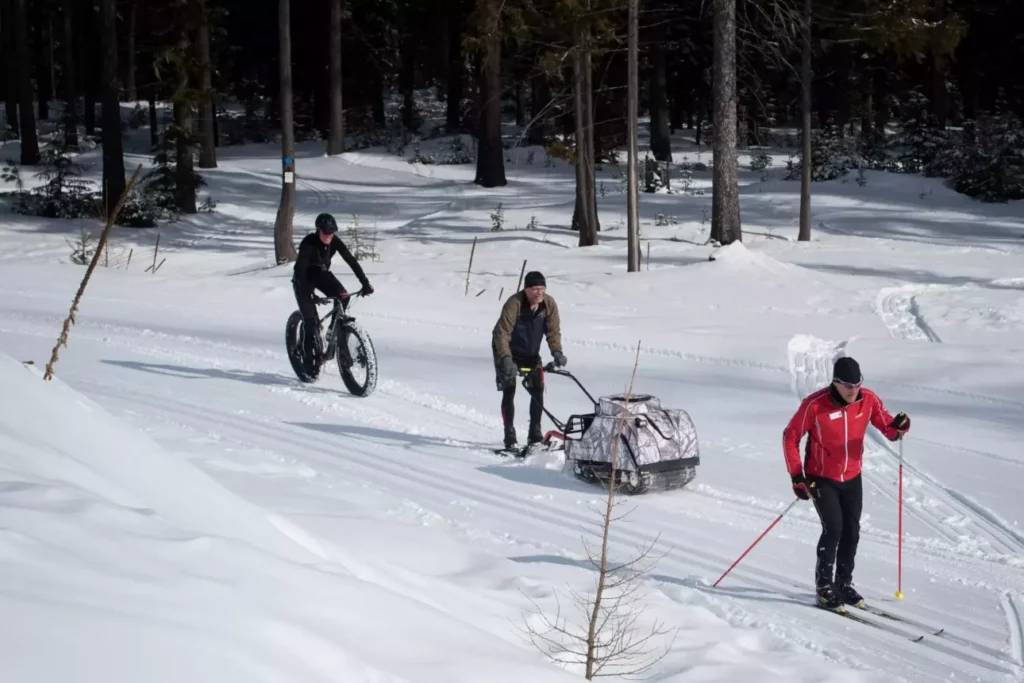 When trail-goers take the time to get acquainted with the proper winter trail etiquette, it makes for a much more enjoyable time for everyone in our winter wonderland.