---

Colors of Summer
Can you make a rainbow with all the wildflowers in August? It's a great time to be on the endless amount of trails exploring the blossoming flora and wild fauna. Let us know what you've been up to for a chance to be featured in next month's post!
---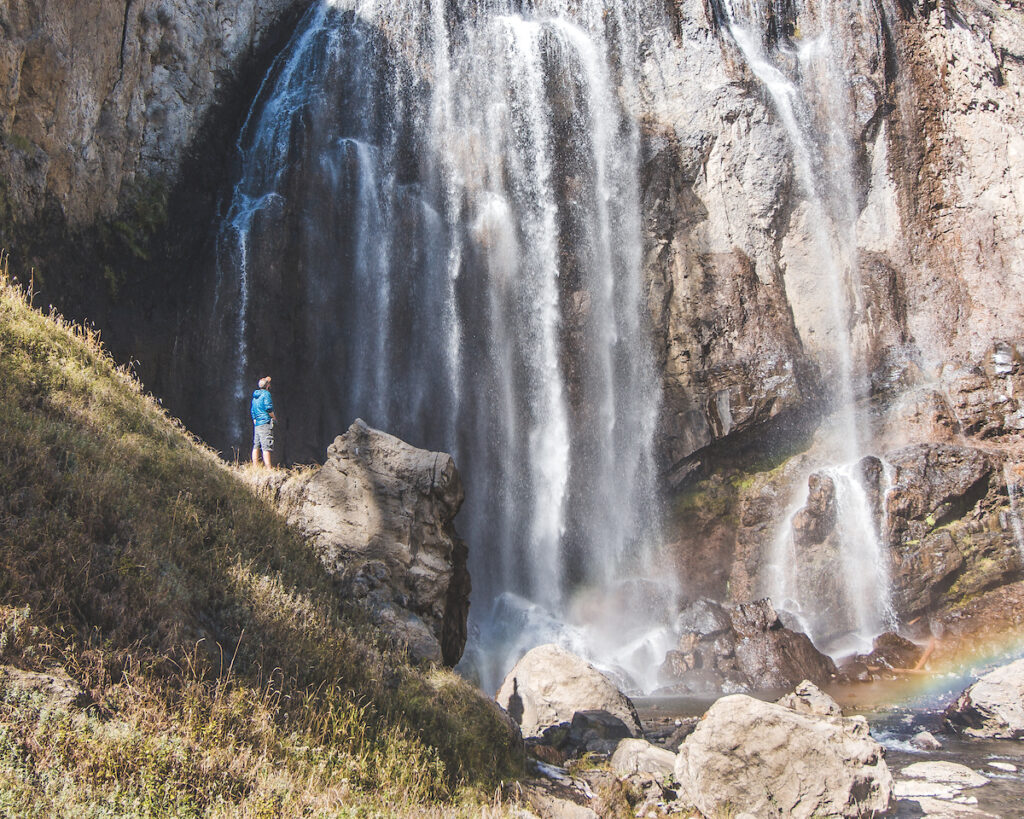 Winter Enthusiasts Love Summer Trails in the Tetons
The nights are cool and the days are hot (especially this year – 2022). The aspen groves bloom bringing much needed shade, wildflowers are unbelievable and radiant in color, the wildlife emerges out of hibernation, and the newness brings a hurried excitement. The snow finally melts off around May and enthusiasts are drawn to the summer months in the Tetons. The sun hats and caps replace the beanie hats, and the trail runners and open-toe sandals emerge, replacing the ski boots and Sorels. The event calendar is full of concerts, family-friendly things to do, tourists brim the town, with more sun to lengthen the fun, AND more importantly Jackson Hole trail options are bountiful!
---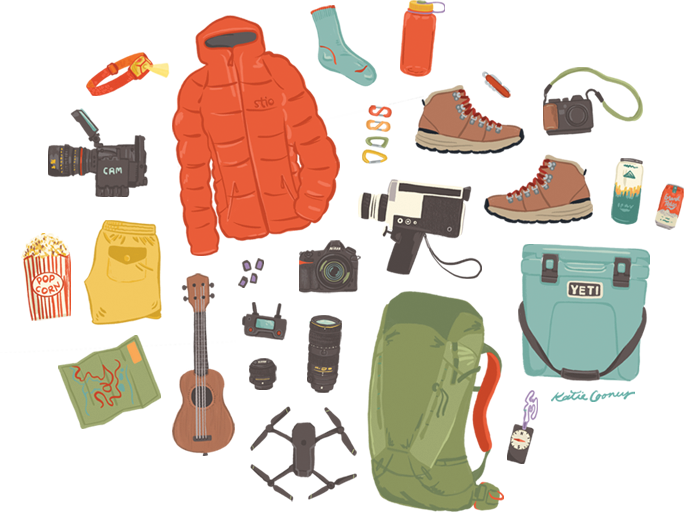 Wydaho Adventure Film Festival
August 12th & 13th | Victor, Idaho
The festival will showcase adventure films that inspire, educate, and work towards positive change. The event will also feature award-winning special guest and hosts, outdoor gear giveaways, music, food, drink, and the best of Teton Valley's nonprofit and entrepreneurial community.
---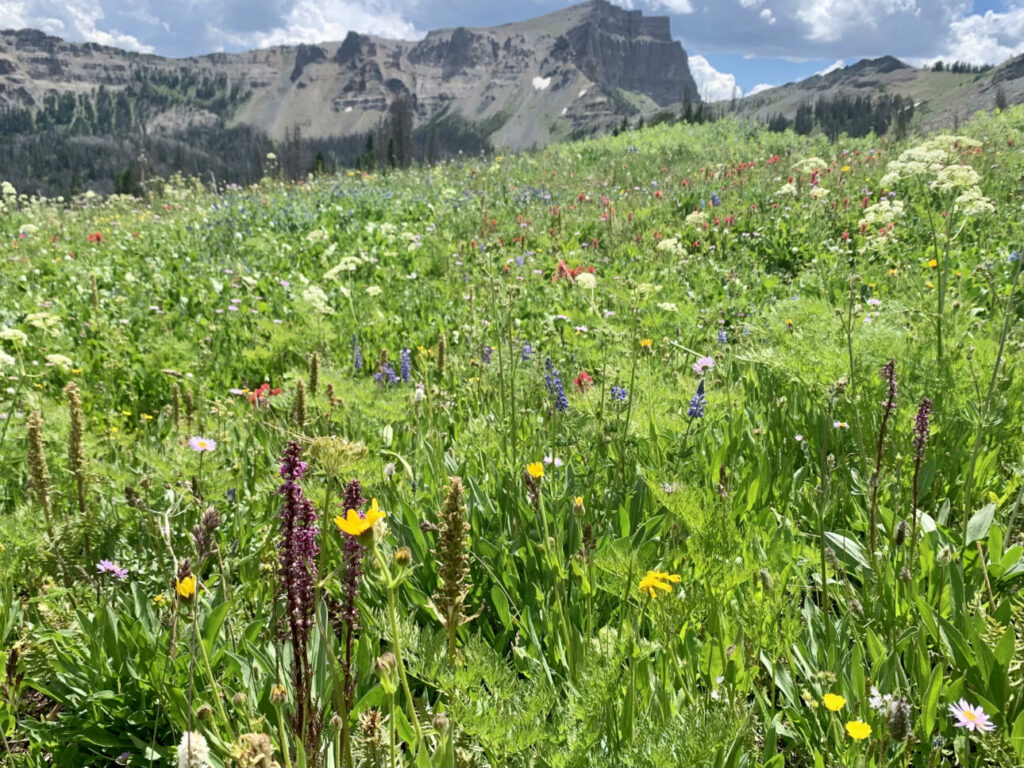 August 2022, Nature Update
Cathy Shill, founder The Hole Hiking Experience
"The Mountains are calling and I must go." -John Muir
Rocky Mountain summers are spectacular and it's a magical one in Jackson Hole! The occasional shower helps and now is the time to hike and explore summer's beauty. With over 1000 species of plants, the mosaic of color is breathtaking.
Monsoonal moisture brings showers during summer months. These storms may not produce much rain but often lightening. With this dry climate, fires play a crucial role to rejuvenate our forests with needed nutrients. Fire danger is currently high so we must all be extra careful. Fire danger increases in August and September as vegetation dries.
Warmer temperatures make wildlife harder to find. Best to go at dawn or dusk when animals are active and enjoying the cooler times of the day. Antelope Flats in Grand Teton Park is a great place to look for Bison and Pronghorn. Pronghorn like open country to be alert for predators and always fun to see this year's fawns. Bison prefer grasses and feed throughout sage flats. If Bison are not in the Antelope Flats area, continue north towards Triangle X another preferred spot for these majestic animals. It's mating season for Bison so this is the time of the year the herds are largest. Look for moose near water and elk on the forest edge as they graze in the morning light. A wonder of the area is the diverse wildlife so enjoy!
Fireweed, Epilobium angustifolium, is blooming in the valley. According to folklore, blooming fireweed means six weeks until the first snow. Berries are being produced and seeds blow in the wind. The Rocky Mountains are known for their short, amazing summers so enjoy this beautiful time of the year!
34 years sharing the trails in Jackson Hole! The naturalists with The Hole Hiking Experience know this valley and its trails. Join us for a customized experience to discover something new, explore and learn.
The Hole Hiking Experience | 307.690.4453 | www.holehike.com
---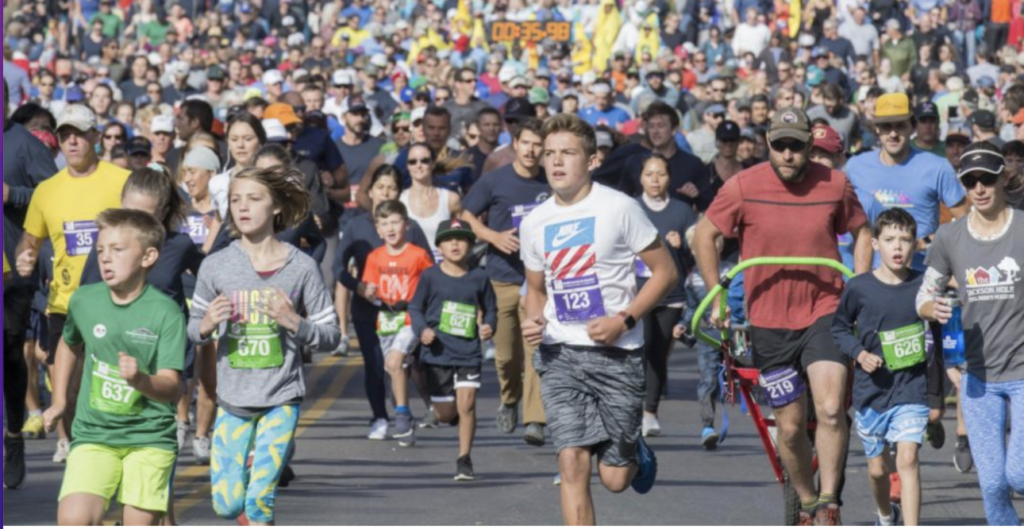 Old Bill's Annual Fun Run
Support your favorite Teton County Winter Trails Non-Profits
JH Ski and Snowboard Club – coaching 500+ local youth on skis, Trail Creek Nordic trail grooming
GTNP Foundation – Grooming the epic Taggart to Signal Mtn Nordic trail in the heart of GTNP and the Tetons
Friends of Bridger Teton – supporting responsible recreation and stewardship on the Bridger-Teton National forest
Friends of Pathways – fat bike trail grooming in Cache Creek
Teton Science Schools – leading Wildlife Expeditions and youth groups to explore winter in the Greater Yellowstone Ecosystem
KHOL – Community Radio produces innovative public radio programs, in-depth local news and cultural reporting, and events that touch a passionate community of more than 40,000 people monthly on-air, online and in-person.

---

Job Opportunities : Teton Valley Ski Education Foundation
TVSEF has a number of job openings available for this upcoming 2022-23 winter season! Please share with anyone you think might be interested. Looking for all levels of experience.
Program Coordinator – *NEW* – 50% on-snow, 50% administrative – High Priority!
Alpine Development Head Coach – High Priority!
Alpine Development Coach
Alpine Race Coach
Cross Country Head Prep and Comp Coach – High Priority!
Cross Country Prep and Comp Coach – High Priority!
Cross Country Development Coach
Cross Country Rec Coach
Freeride Coach
Snowboard Coach
Visit https://www.tvsef.org/employment.html, email bridget@tvsef.org, or call 208-354-4878 for more information.
---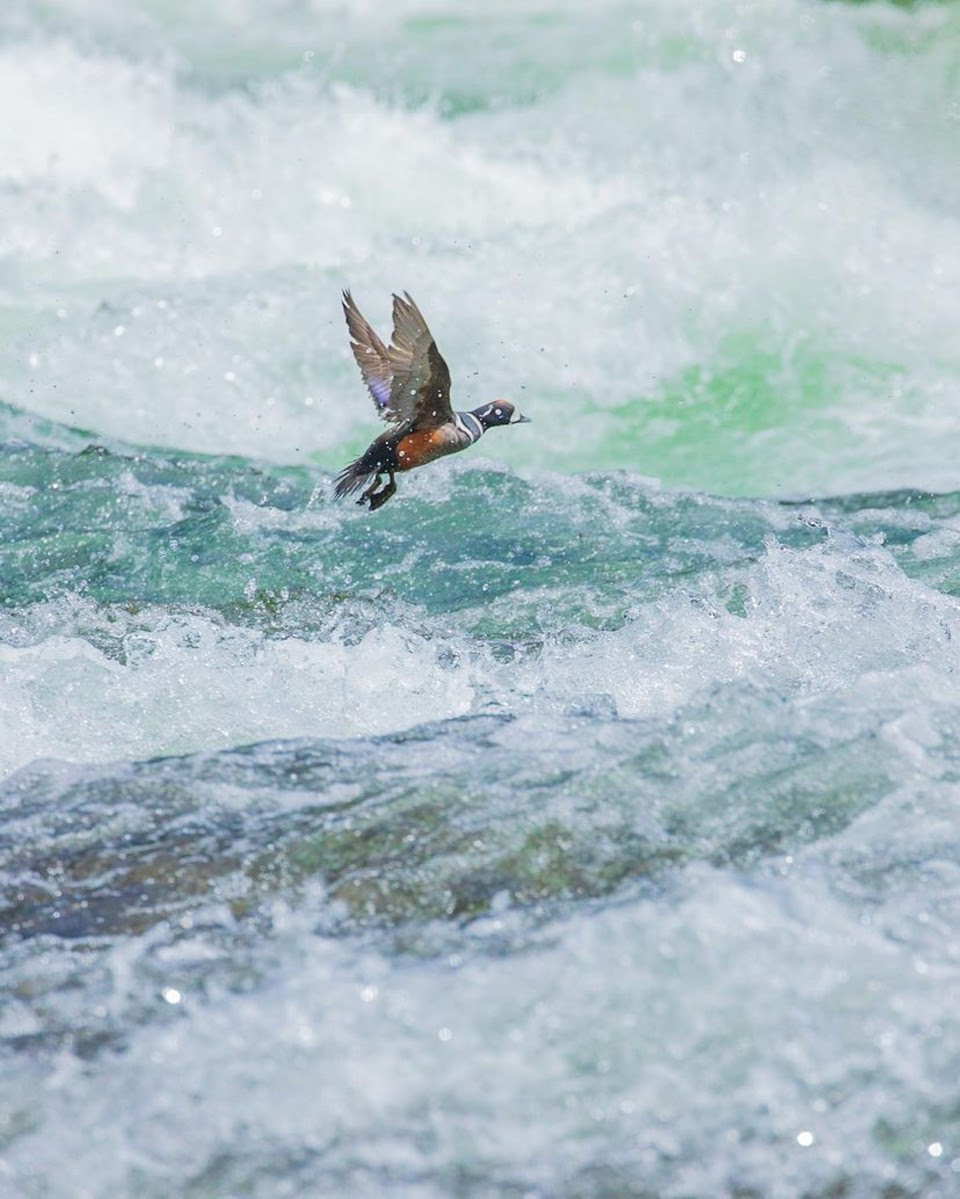 Wildlife Update with EcoTour Adventures
Harlequins are a type of sea duck that breed in the Yellowstone Ecosystem. During the winter these waterfowl fly to the Pacific Ocean and surf the tides, feeding on aquatic invertebrates in the ocean spray. When summer arrives, they migrate back to freshwater, opting for rapids and swift currents for their summer retreat. These ducks are one of our favorite birds to see during our summer tours.
A common ringlet butterfly feeds on a buckwheat plant. While often overlooked by the casual observer, insects are far more diverse when it comes to species and lifecycle. They are also an essential part of nearly all terrestrial ecosystems. Upon closer inspection, they are also beautiful with some sporting vibrant colors, and intricate patterns.
Jackson Hole EcoTour Adventures is open for business in Grand Teton and Yellowstone National Parks! 307-690-9533 info@jhecotouradventures.com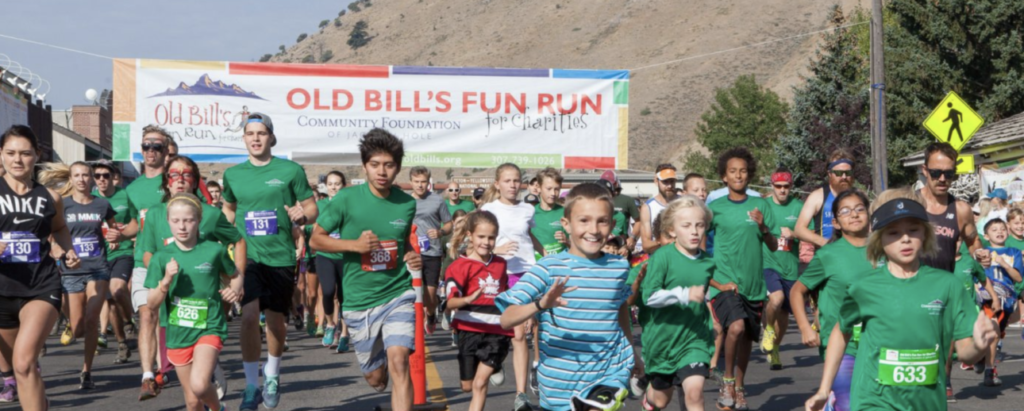 Saturday, September 10, 2022
Jackson Elementary School Fields
This run has no finish line. There are no podiums or medal ceremonies. It ends as it started, together, united in greater purpose. Here, every step, every pace, every individual spin of the wheel represents a collective spirit — a shared vision of a more vibrant and enriched community for all. Old Bill's Fun Run exemplifies the very best of Jackson Hole. In this marathon of generosity lies the opportunity for meaningful contribution, for altruism amplified by the kindness of
others, and for the singular drive to make a difference.
Old Bill's 2022 Giving Season: August 12-September 16
Launch Party & Rubber Ducky Race: Friday, August 12 from 9:30-11:00am at Russ Garaman Park. Facebook Event
Run Day: September 10, 2022 at Jackson Elementary School Fields on Willow Street (new location!)
Runner Registration opens online on August 12.
---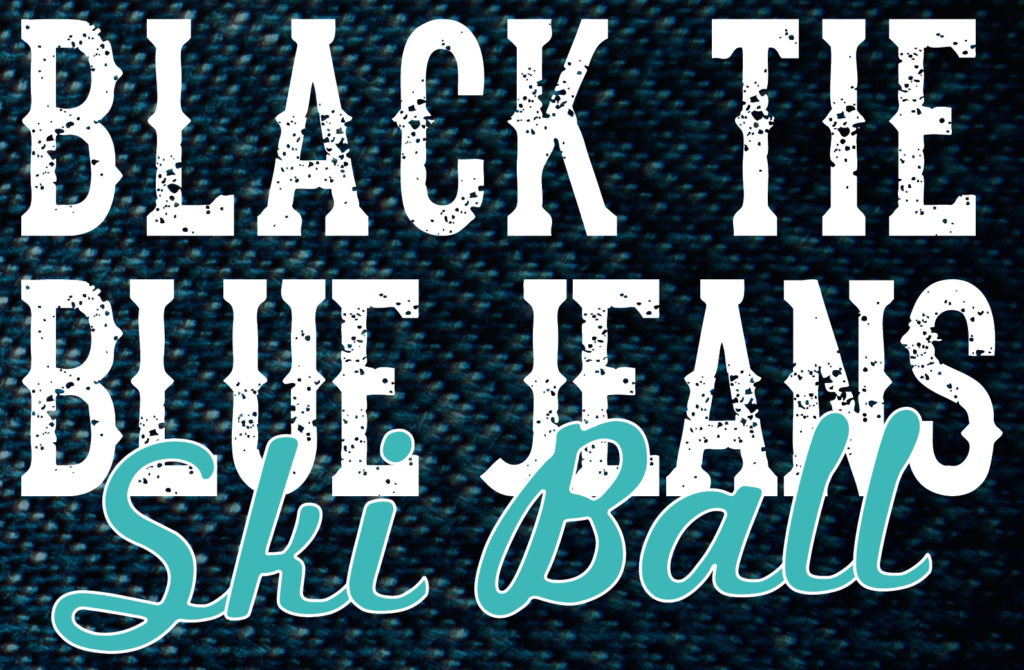 September 24, 2022
Bridger Gondola
It's back – in-person atop Jackson Hole Mountain Resort's Bridger Gondola! Stay tuned for more info!
---

October 14, 2022
Heritage Arena
Turn your gear into cash AND snag deep discounts on new & used gear: Nordic, alpine, freeski, snowboard, backcountry & more!
---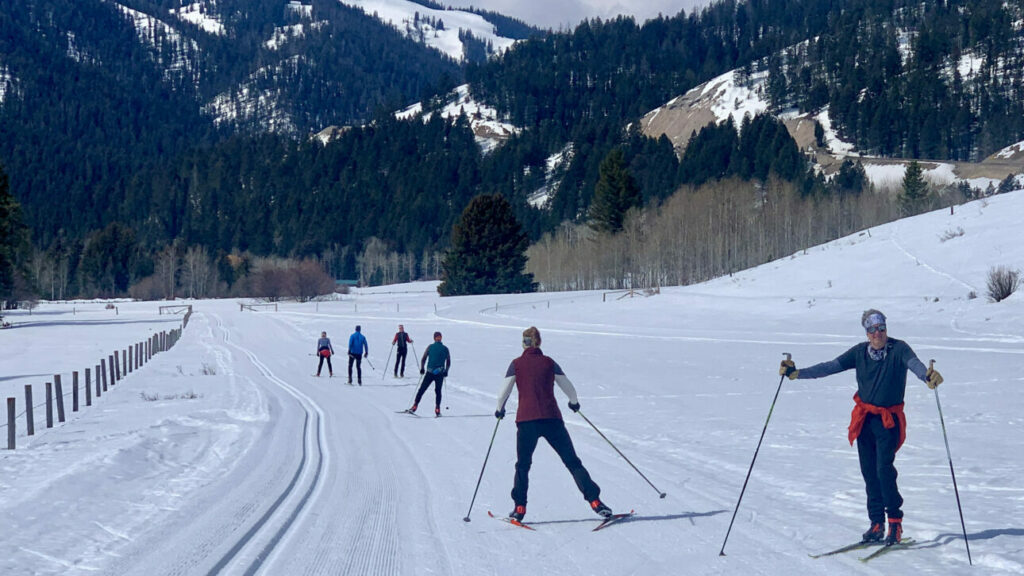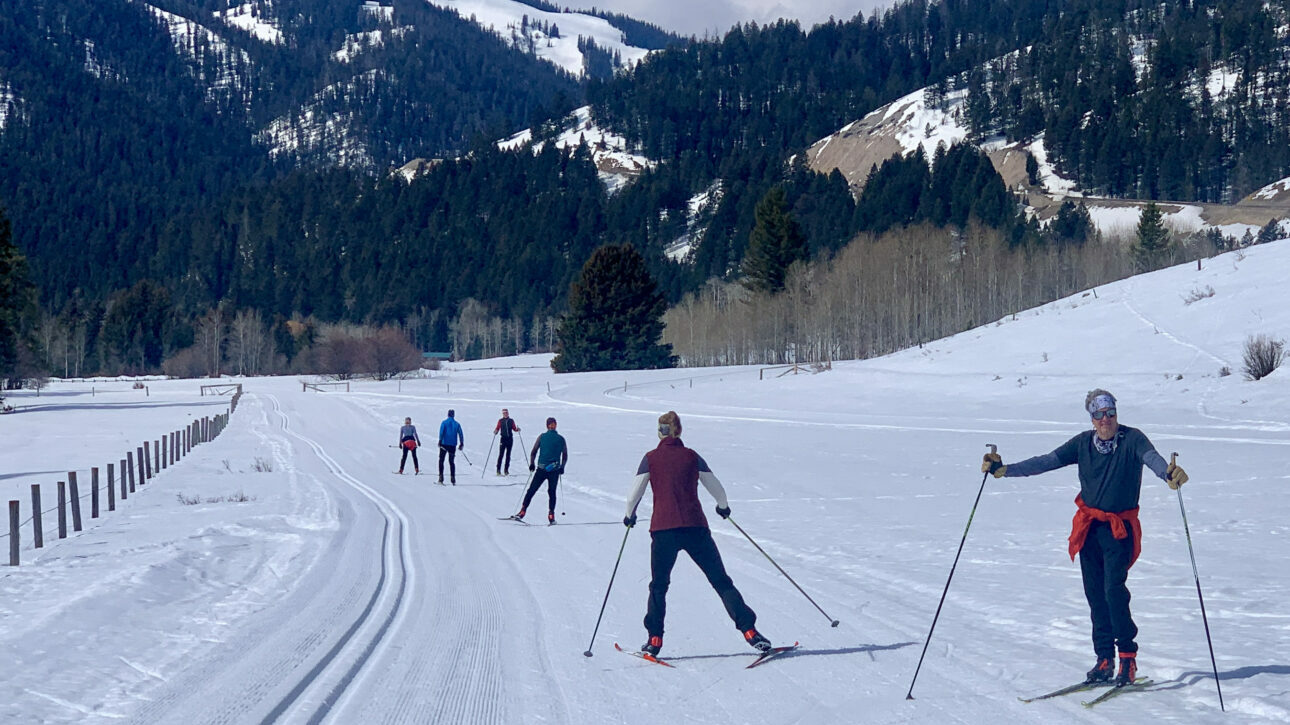 Thursdays -from Mid December to late February
Join us this winter season to increase your ski speed, stamina, and strength. Work on your technique and form with professional tips and exercises from USSA certified coaches. Stay and ski all day with your clinic ski pass at Teton Pines Nordic Center or Trail Creek Nordic Center (we will ski at both locations through out the winter to provide a variety of terrain and technique).
More information to come.
---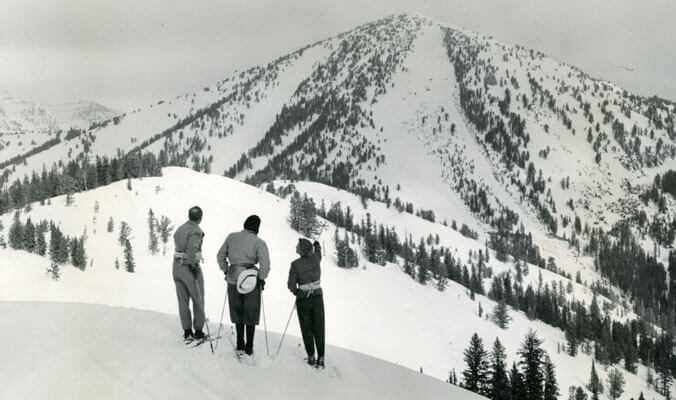 December 26, 2022
Trail Creek Nordic Center
Come work off your Christmas feast in style! This community event offers distances for every age and ability, 10 AM start time with a mass start classic format.
Racers can choose from 0.5k, 3k, 5k, and 10k options.
---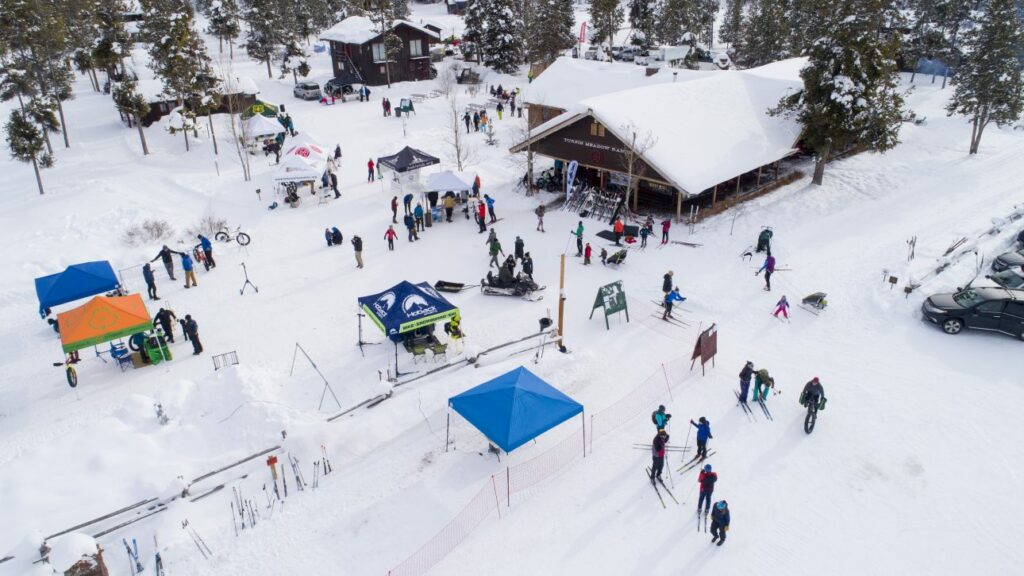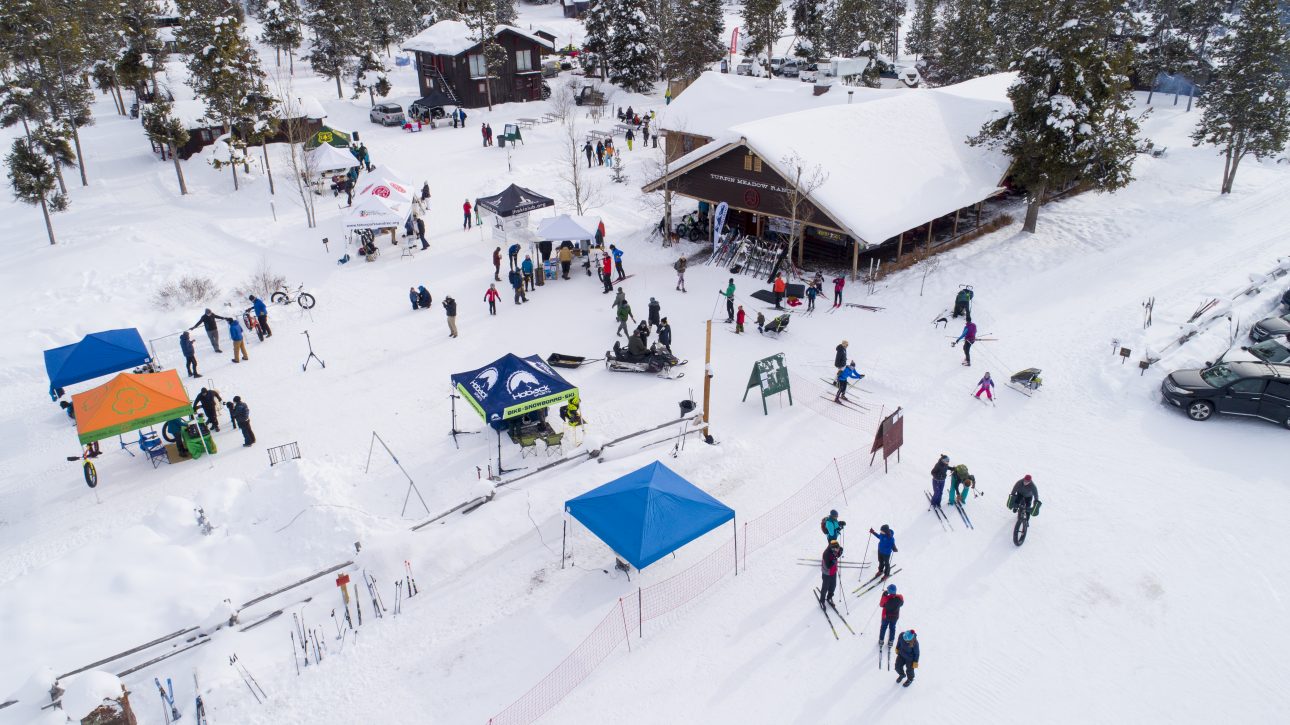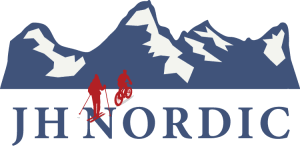 Turpin Meadow Ranch
Sunday January 8th, 2023
Fun, Free Community Day – with Raffle benefiting local Nordic Alliance non-profit.
Free trail pass, Free skate & classic XC ski demo gear, Free fat bike demos, free Nordic ski lessons, Free BackCountry Nordic Ski & Snowshoe tours, Kids Corral (2-5 yr olds), Bridger-Teton USFS wildlife and wilderness info, Kates Bars, Lunch, snacks, hot & cold drinks.

Sponsored by the JH Nordic Alliance members.
Family. Friends, visitors, dogs (on leash) welcome.
Bring your own skis and bikes recommended to use between free demos and tours .
---
---
---
We'd love to hear about your outdoor adventures, what your doing to stay healthy, safe, respectful of community health guidelines – send pictures or post on FB and Insta – #JHNordic