White Grass Ranch
2.7mi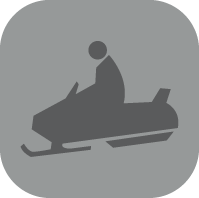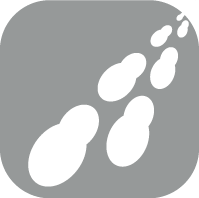 ---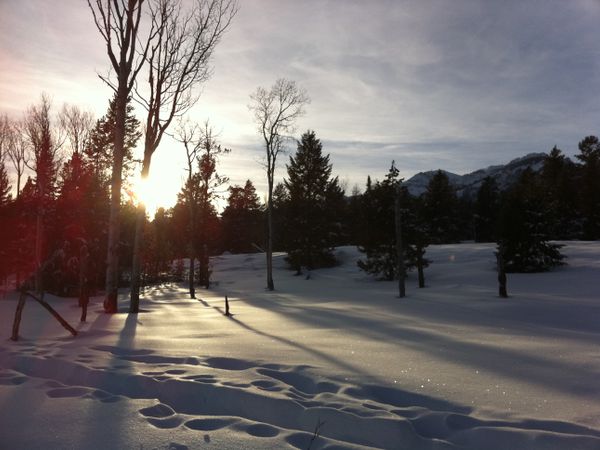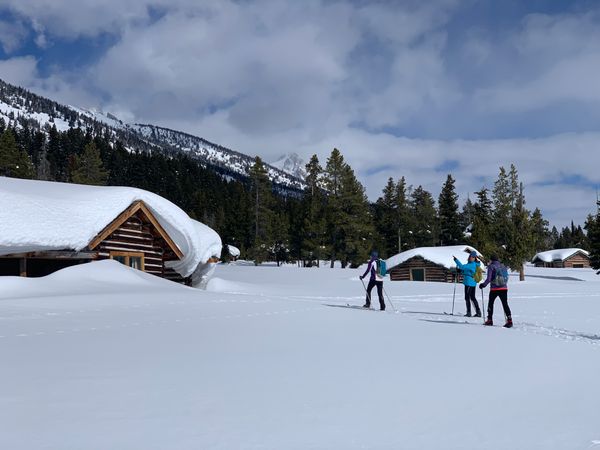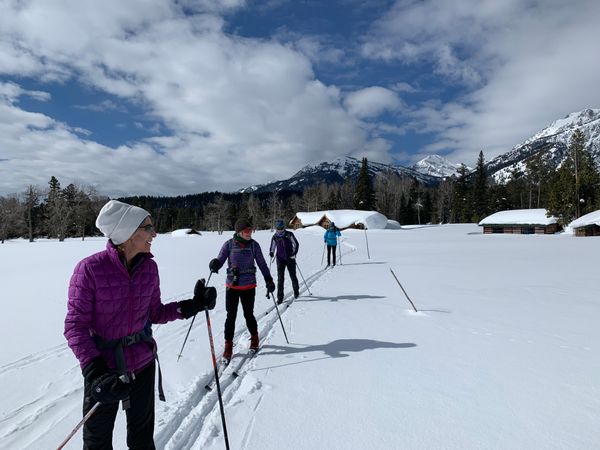 Access via: Drive north on Hwy 89 to Moose. Head west on the inner GTNP Park road. Just past the Craig Thomas Visitor Center, turn left (south) onto the Moose-Wilson Road. Drive south for approx. 4 miles to the end of the plowed road at the Death Canyon trail head turnoff and park.
Fee: $0.00
---
From the Death Canyon turnoff on the Moose-Wilson Road (end of plowed road in winter), begin skiing on the snow-covered road, heading west – north-west. The road is likely to have skier tracks or snowmobile tracks, as this winter trailhead gives access to Albright Peak and Stewart's Draw for AT skiers.
Note that the main Moose-Wilson road is closed off to cars at this point, however one can ski on the snow-covered road, continuing south toward the Lawrence Rockefeller Preserve (closed in winter) and Teton Village.

Continue up the gently winding Death Canyon Trail road, approximately ¾ mile to a buckrail fence and gate on the right. The
gate providing access to the park service road is open in winter. Turn right through the gate, and follow service road ½ mile out to the historic White Grass ranch. The road trail is wide and well marked with 7 ft . Bamboo poles ski all along the trail to the ranch. Striking views of Stewarts Draw, the major canyon below the east face of Buck Mountain, rise beyond.

Whitegrass Ranch was once an active guest ranch, back in the era when "Dude Ranches" were popular in Jackson Hole. The Ranch, comprising 10 log cabins, almost fell into ruin, however, is now in the process of being restored, as a National Park Preservation training center. For more info on the history of White Grass Ranch, visit: https://jacksonholehistory.org/whitegrass/

Once at the Ranch, side trips into the large meadow to the east-northeast, and north out to the northern edge can add some extra adventure. The former Sky Ranch lies just north beyond the meadow's edge, and one can continue even further north to Beaver Creek cabins.

Return via the same same route or make a parallel loop return by heading south from the main Ranch cabin 200 yards to the Death Canyon summer road. One of the summer trail maps is on the side of the road. Turn left (southeast) at this point and ski back down the road to the trailhead. A nice easy outing with a historic point of interest.

Other trails in Grand Teton National Park