Antelope Flats -Mormon Row
10.6mi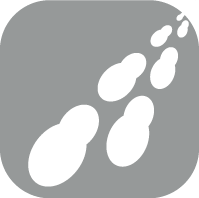 ---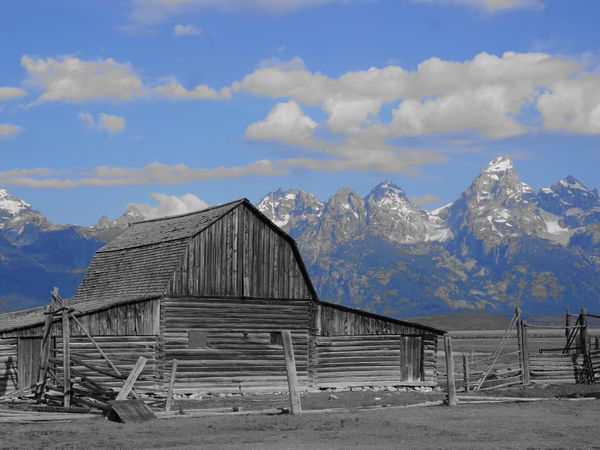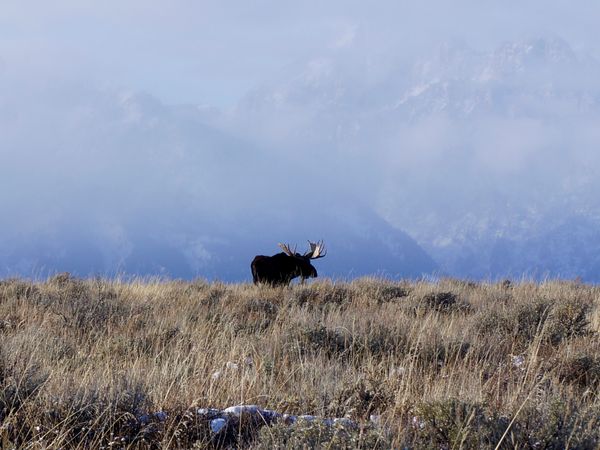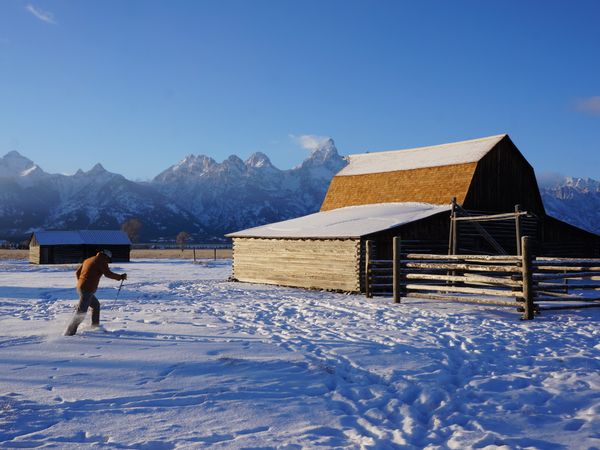 Access via: Take WY Hwy 189N 13.7 miles north of Town Square, Jackson to Antelope Flats Road. Turn right (east) off the main hwy (1 mile north of Moose Jctn). Park at end of snowplowed road, approx. 1 mile. Take care not to block snowplow turnaround.
Fee: $0.00
---
This is an easy, flat cross-country outing with a wide panorama of the central Teton Range, front and center, as well as a historic aspect from the era of homesteading in Jackson Hole. Come at sunrise/early morning to capture nice light on the historic barns and east face of the Tetons beyond.

Head east on the snow covered Antelope Flat road toward Mormon Row. When you reach Mormon Row, it's fun to spend a few minutes admiring the historical Moulton barn and cabins and gorgeous views on the north side.

From here, you can make this an out and back or a longer loop. Continue to ski east over the snowpacked road, virtually flat with a barely noticeable gentle uphill rise, 1.6 miles to the GrosVentre- Kelly road (runs north-south at this point). Turn right at the T intersection, and ski either down the road or along the side in the sagebrush if snow allows, heading south. Cross Ditch Creek, bordered by tall cottonwoods across the sagebrush at approx. .8 miles. Look for moose, sometimes bedded down and only visible by their antlers above the sage brush. Continue further south for 1.8 miles, passing turn- offs for the Teton Science School-Kelly and Gros Ventre road east (toward Kelly warm springs).

150 yards further south, turn right onto a forest service trail, noticeable by a road width path through the sagebrush, direction due west. Take this path 2 miles to the south end of Mormon Row road. Turn right heading north toward the historic Mormon Row barns and cabins. The remaining barns and cabins were settled as homesteads, dating from 1910. The newer looking house was built circa 1930. This community was once known as the town of Grovont. Continue 500 further north, back to Antelope Flats road. Turn left (west) and return to the trailhead.

Other trails in Grand Teton National Park