South Park Pathway-Boyles Hill road to South end of 3 Creek
4.8mi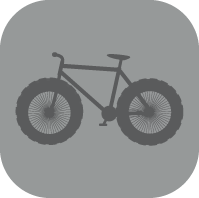 ---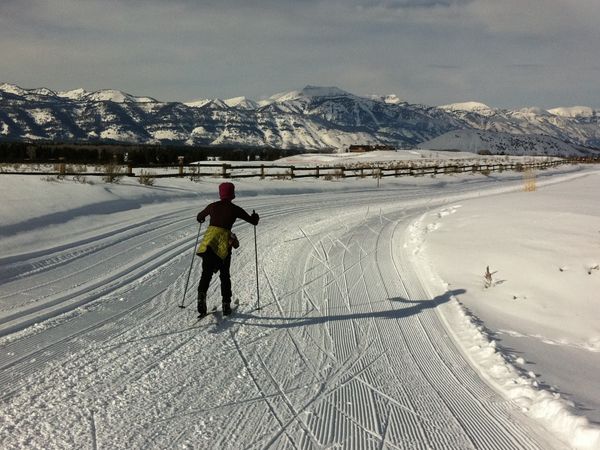 Access via: Access anywhere along South Park Loop west side, between Blair Drive (north) and the end of the pathway (south) near Rancho Alegre
Fee: $0.00
---
This 4 mile section of trail will again be plowed for skiers, fat bikers, and walkers this winter (17-18). The groomed section runs along the pathway parallel (north-south) to the western side of South Park Loop Road from Boyles Hill Road at the north end to the south of 3 Creek, where the path crossed the road. This trail is an easy, flat, out-and back, groomed by Teton County/Jackson Parks & Recreation Dept., with the occasional road crossing that may be plowed or contain gravel, so take care at these crossings.

The trail itself (not includes in this GPS map) continues on the east side of South Park Loop further south, then east as PLOWED to the Melody Ranch Trailhead, thus suitable for fat bikers, walkers and runners of this southern section. The plowed pathway system continues south at the intersection of South Hwy 89 and South Park Loop, on the Von Gontard Trail, south to Game Creek Road. One can also make a full loop by continuing north from the same intersection back to High School Road then west to the School pathways. Plowing kindly provided by Teton Co/Jackson Parks & Rec Dept.

Community feedback is welcome whether this combination of grooming and plowing is the optimal mix of surface management.