Grey's River Road
27.9mi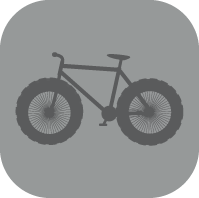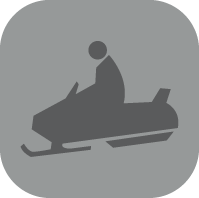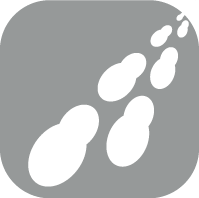 ---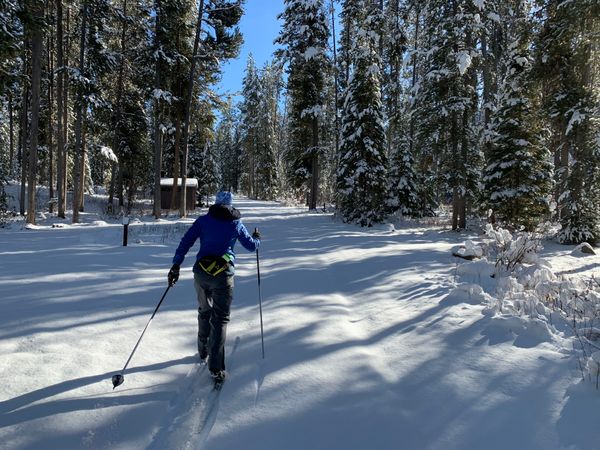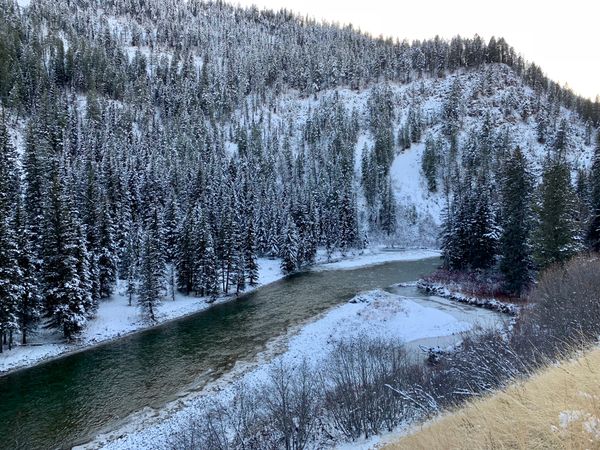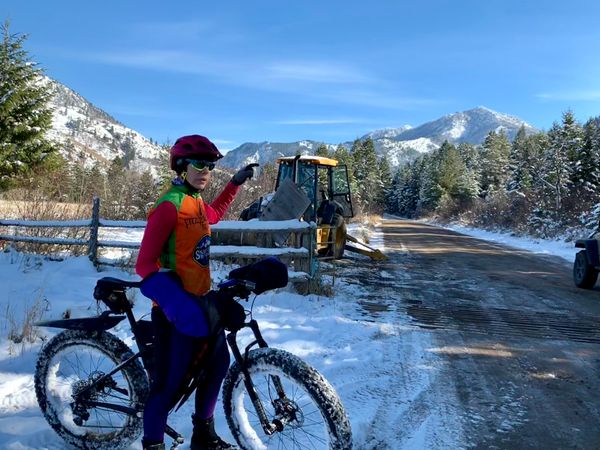 Access via: Head south from Jackson on Hwy 89 South to Hoback Junction, then southwest to Alpine. Turn left (south), continue on Hwy 89 S. After .6 mile, turn left onto Grey's River Road. Drive south-east for approx 1 mile to a large parking area. Trail begins on east side at cattle guard
Fee: $0.00
---
Grey's River Road is a USFS service road that runs deep in a forested river valley between the Salt and Wyoming Ranges. The road follows the Grey's River, and is groomed for snowmobiles in winter. It is a beautiful, relatively flat to rolling trail that is easy for fat biking and classic cross-country skiing. Mid week, there are few snowmobiles and you might have the trail to yourself.

As an "out-and-back" trail, you can make it as long or short as you like.

There is a nice single track starts on left of cattle guard for fat bikes (which we did not explore), however local fat bikers recommended it!

The trail is the full width of the USFS service road, closed to large vehicular traffic (cars & trucks) in winter. It is marked on the Bridger-Teton USFS Winter Snowmobile map as "A Trail". Start off heading east, with the River on your left (north).
At 4 miles, trail starts to climb. There is an alternative trail (snowmobile C Trail) heads off on right.
At 6.2 miles, cross cattle guard. Follow river on yr left to begin, then cross a bridge.

As the trail follows the river in a deep canyon between 2 mountain ridges, in mid winter, the trail will be in part shadow, part sun ( approx half the distance, on and off).
At 7.4 miles, you reach the intersection of the main road, and a spur road heading off to the Little Grey's River. Cross the bridge over the Little Greys River confluence with Grey's River. The main road trail now turns to the south/ southeast, following main Grey's River
At 11.45 miles, on the right is a picnic table and summer pull off area, and nice river side rest area.
At 13.25 miles, reach Murphy Creek campground on yr right (south-west). This is a nice place to turn around, have lunch in the sunny open meadow by the river. One could continue further along the Grey's River road for another 20+ miles, though this is beyond the day use for most XC skiers and fat bikers.

Return along the same route as the outbound journey.

For summer hiking, this trail is on a forest service road, so while following the river, it can be dusty with vehicular traffic. It is a good road for a flat gravel bike or mountain bike ride, or a walk. There are some pretty hikes off this road, so check with the USFS Ranger station in Alpine or other local resources.
Other trails in Gros Ventre & Wyoming Ranges