Granite Hot Springs
18.5mi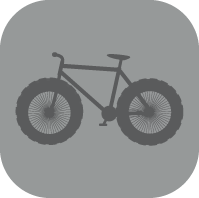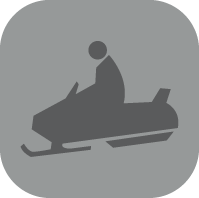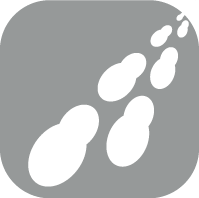 ---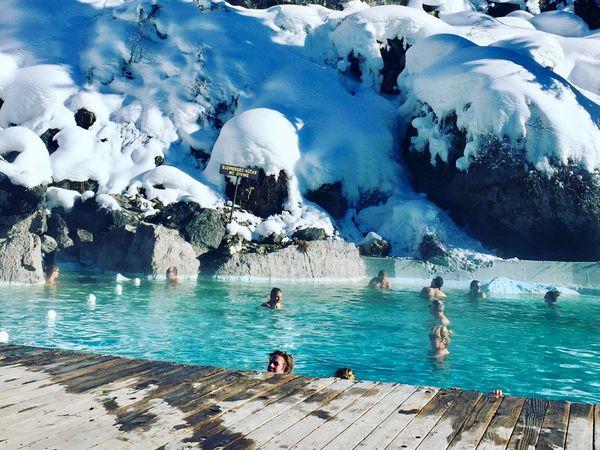 Access via: Drive south from the town of Jackson on Hwy 191/Hwy 189 South to Hoback Junction, then left (south-east) at the roundabout toward Bondurant and Pinedale. Distance from Hoback to the turn off for Granite is 11.4 miles. Total 24.6 miles from Jackson Town Square. Park in the lower parking area on right
Fee: $0.00
---
Granite Hot Springs is a favorite year-round easy get-away, with its natural hot spring mineral water pool to soak in, surrounded by the high peaks of the central Gros Ventre range. The hot springs flows from the natural spring into a clean cement pool, then into Granite Creek. The small commercial operation provides simple change rooms and restrooms, otherwise, everything is outside, including nearby picnic facilities.

In winter, beginning Dec 1st through May 1st, the access road (from the highway into the hot springs) is closed to vehicular traffic (cars, trucks), however is permitted for snowmobiles, dog-sleds, skiers and fat bikes. The road-trail begins just off South Hwy 191, where there is a parking area, as well as the dog-sledding center and warming hut.

The trail to the Hot Springs is approx. 9.5 miles one way (19 miles return), so you want to be comfortable with this distance, as well as equipped for the cold. It is essential to bring water (in a place that won't freeze), food, warm hat, mittens, warm insulated boots, extra warm layer, swim suit and towel, sun cream, sun glasses. An easier option is to book a dog-sled tour or snow mobile tour -book well in advance as both are quite popular.

The trail leaves the parking area and follows the snow-covered road on the north side of Granite Creek, north-east into the Bridger-Teton US National Forest. Wide open views of Antoinette Peak to the north-east open up as you progress into the canyon. Watch for wildlife by the river.

Watch for dog-sled and snow-mobiles as they pass. The trail is groomed by snowmobile, so depending on snowfall, the surface can range from smooth tracks to hard chunks in the spring. The trail runs in the open, passing the occasional grove of aspens, spruce and pine.

The Hot springs charges a fee to soak. Remember to stay hydrated for the journey out. No cell service.

Dog friendly -remember to pick up after yr dog.
Donations to Friends of Bridger-Teton are welcome, for trail, road and national forest maintenance.

Other trails in Gros Ventre & Wyoming Ranges