CD Trail - Togwotee
17.0mi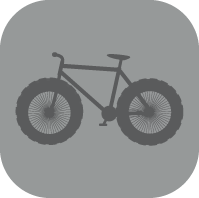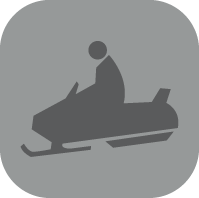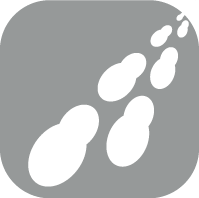 ---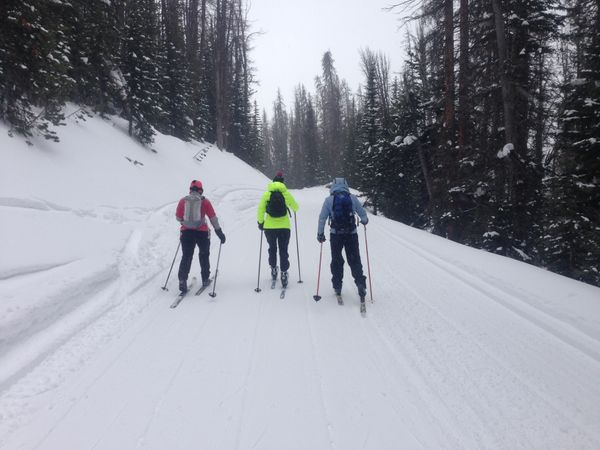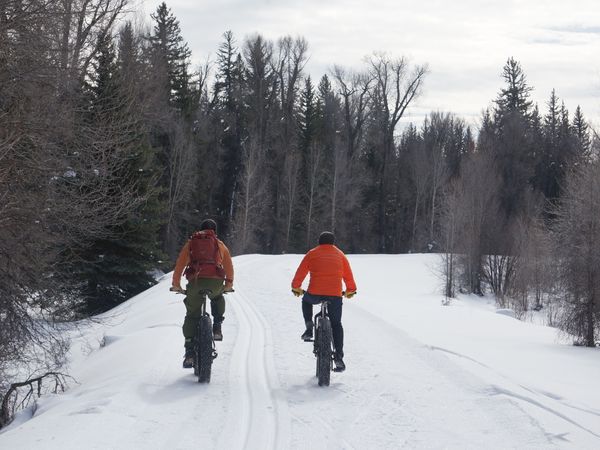 Access via: From Jackson Town Square, drive north on Hwy 89/191 to Moran Junction, right onto Hwy 287/26. Continue east to the Hachett Ranch Lodge. Turn right (south) at the USFS Hatchet Campground sign. Park in parking area west of USFS trailhead sign. (BlackRock USFS Ranger Station = 200 yards east)
Fee: $0.00
---
The CD trail is part of a vast network of snowmobile groomed trails in the Continental Divide on Togwotee Pass on Bridger-Teton US Forest land. These trails, marked by a small orange diamond and a letter code (such as CD, CDA, V, X, R, etc.) are groomed periodically by full size snowcats, providing a wide smooth trail quite suitable for fat biking and classic cross-country skiing. The grooming is paid for by the State Trails snowmobile sticker, and provided in this section by Togwotee Mountain Lodge. If you are using this section of groomed snowmobile trails, we encourage you to purchase a User Permit decal. User Permit decals can be purchased across the state of WY, in Jackson, Togwotee Mountain Lodge and other agent locations (see Wyotrails.state.wy.us for the full list)

The CD Trail is popular as a fat bike and XC ski trail since it lies west of the busier Togwotee Pass Summit trails, and thus has less snowmobile traffic. For the latest grooming schedule, contact Togwotee Mtn Lodge Rental Shop: 307-543-0424 (we recommend mid-week to avoid weekend activity).

The CD Trail (aka Flagstaff Road) is a forest service road, offering a wide groomed trail, with reasonable grade, thus accessible to beginner and intermediate level fat bikers and skiers. Teton Mountain Bike Tours runs fat bike tours here, if you prefer to join a small group tour. (See JHNordic.com/Resources for contact info).

The trail begins at the USFS Info Board, heading southwest then west, climbing gradually through groves of aspens.
At 2.5 miles, the trail levels out and opens up with wide views of the Teton Range and Mt Moran over the Buffalo Fork Valley. The trail heads slightly downhill heading south then south-east, where it runs along between a low ridge and a gulley framed by a conifer forest on the south (right) side.

At 3.4 miles, switch back takes you uphill, gently climbing through a conifer forest. At 4.4 miles, the trail crests to expose a splendid view of the Tetons, from Nez Perce in the south to the Cathedral Group (Grand Teton, Mt Owen, Mt Teewinot), Mt St. John and north to Mt Moran and the northern peaks of the Tetons. To the left at closer distance is the north ridge and summit of Mt Leidy, the northern most peak in the Gros Ventre Range. Behind you, views of Brescia Peak and the southern Absaroka Mountains above Togwogtee Pass emerge, with a totally different geology to the Tetons.

The trail continues downhill for 1 mile. At 5.2 miles, continue on the main trail left at the wooden sign (may be buried in the snow) "toward Lilly Lake -2". 20 yards further on on the left is a "CD" orange diamond trail marker to let you know you're on the right trail!

Head uphill heading east. At 7.8 miles, descend into an open meadow valley with Lilly Lake on the left (east) and a small pond on the right. Both may be under snow, so be careful not to cross unless fully frozen (though the trail goes well around the lake).

At 8.5 miles is an intersection of the CD and CDA trails. Turn around to return via the same CD trail, as the CDA trail will take you to a different trailhead on Hwy 287/26 well east of the CD trailhead.
Other trails in Togwotee Pass