Deception Creek - Togwotee Pass
3.7mi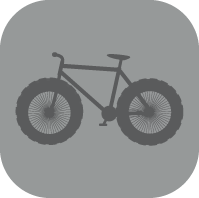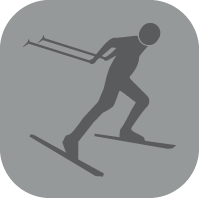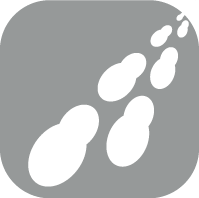 ---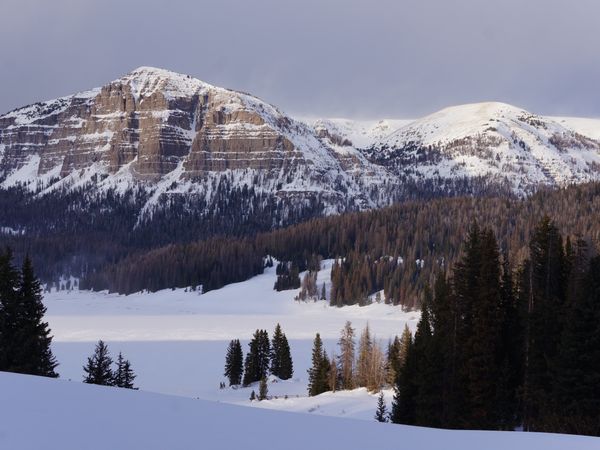 Access via: From Jackson Town Square, drive north on Hwy 89/191 to Moran Junction. Turn right onto Hwy 287 and continue east over the summit of Togwotee until mile marker 30.5; Deception Creek Trailhead has a dedicated parking lot on Hwy 287. There is signage at the kiosk and there are trail maps at multiple l
Fee: $0.00 - donations appreciated
---
The Deception Creek trail is a community supported Nordic trail network, groomed by Wind River Community Nordic Trails in cooperation with the US Forest Service.

The trail commences from the parking area across a "flats" and Deception Creek. It then rises gently to the beginning of the "Mothership Loop" (4.2 km.). The large meadow here is called "Tanner Park". Skiers can proceed in either direction on the loop. Skiing counter clockwise provides better downhill sections and clockwise offers longer climbs. The "moderate" trail passes through large conifer stands and meadows with outstanding views of Lava Mountain (south), Pinnacles (north) and views down the Wind River valley to the Wind River Mountains to the east. Part of the way around the loop there is a spur trail to an overlook of the Wind River which is marked.

A second loop called "East Fork" (1.5 km.) joins the main loop about half way around. From the west side, this trail starts in a small meadow with an island of trees and continues through an enchanting forest. The trail rejoins the "Mothership" a few hundred yards down trail from where it initiates. It can be skied in either direction.

With a total of 5.7 km. currently groomed and a total of 10 km groomed in development, Deception Creek is part of a 680 acre complex that includes the unimproved Falls Creek Campground x-country trails and the Deception-Falls connector trail.

At 8600' this is a trail where you can savor the snow or push yourself for a good workout.

The trail is well blazed with x-country markers and blue poles in the open areas. Trail and "Grooming" updates are posted on Wind River Community Nordic Trails Facebook page.

Other trails in Togwotee Pass