Brooks Lake Lodge to Barbers Point
2.9mi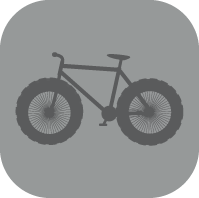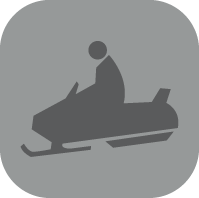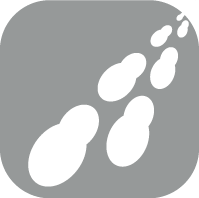 ---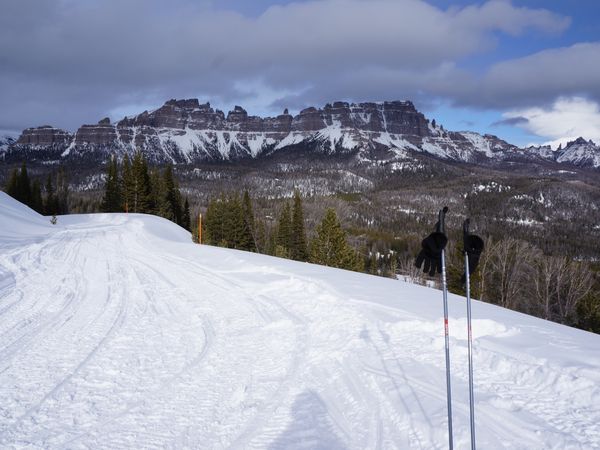 Access via: Trail starts at Brooks Lake Lodge. A longer version of this trail starts just east of Togwotee Pass, on the north side, following a forest service road out to Barbers Point then into Brooks Lake.
Fee: $0.00
---
With Brooks Lake Lodge as a starting point, the forest service road out to Barbers Point makes for a short, easy and scenic cross country ski. Wide vistas of the Pinnacles, the upper Wind River Valley, Lava Mountain and the distant northern peaks of the Wind River Range are inspiring on a clear day.

Leaving the main lodge, head out the main gate and turn right (south) on the forest service road. (turning left heads back to the main road into Brooks Lake.) The snow-covered road is a snow-mobile trail, and frequented by snowmobilers coming into the Brooks Lake area for day trips from Togwotee Pass. This forest service road runs 2.5 miles south from the lodge out to Barbers Point, and continues on another 2.5 miles to the main highway (WY Hwy 287) just east of the summit of Togwotee Pass.

The trail can be skied as an easy out-and-back from Brooks Lake Lodge, or as part of a longer loop from Hwy 287 into Brooks Lake Lodge and return via Brooks Lake Road. Note that exiting via Brooks Lake Road will put you approx. 4 miles further east toward Dubois on Hwy 287, so plan ahead to leave a car there, or allow time to ski back up to your starting point near Togwotee Pass.

See http://www.brookslake.com/ for more information on the Lodge and region.

Other trails in Togwotee Pass