---
Happy Fourth of July from JHNordic! Whether you're hiking, biking or boating this holiday, we hope you enjoy this wonderful season and remember to #RecreateResponsibly.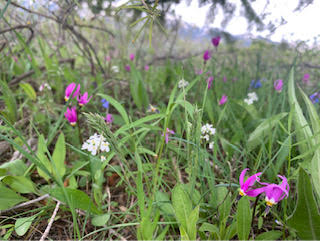 June 2022, Nature Update
Cathy Shill, founder The Hole Hiking Experience
"This world is so beautiful, that I can hardly believe it exists." -Ralph Waldo Emerson
Summer begins with chilly mornings and clear blue skies. You can feel the pulse of nature throughout Jackson Hole. It's the time of the year that growth is at a collective peak as new life begins with young birds, animals, plants, trees and much more. Beauty and life's abundance everywhere you look.
Cool spring weather prolonged the snowpack so higher elevations and mountain passes are still snowy. That said, lower and mid-elevations offer wonderful options and warm temperatures continue to change conditions. Trails are fairly clear up about 9500 feet. Sunny days ahead and as summer progresses, 90% of the snow will melt off the Teton peaks.
With over 1000 species of flowering plants, July is peak flower season! As the snow melts, early blossoms begin to mature such as buttercup, spring beauty, orogenia and yellowbell lily. They are quickly followed by larger blossoms and soon the meadow dances with color. Mother Nature creates amazing meadows. It's an idyllic time of year.
With 97 % of the Jackson Hole valley protected, there are endless trails to explore. Grand Teton National Park is magnificent and known for its granite peaks and glacial lakes. The surrounding Bridger-Teton and Caribou-Targhee National Forests offer great trails and fewer people. Lots of options for all recreationists. Make sure to tread lightly and protect the resource. Jackson is quite popular so we all have to do our part to minimize impact and disturbance of the natural world.
The season of summer is just beginning making it a wonderful time of the year to be outdoors, discover and play. Wildlife lives throughout these protected lands so be mindful and give them space. As temperatures warm and we reach the hotter temperatures of summer, best to view wildlife at dawn and dusk. Join us to get on the trail, view wildlife and make the most of your visit! Our hikes discover the less crowded parts of Jackson Hole and you can't beat an interpretive, interactive tour with a local naturalist. Been sharing the trails since 1989!
The Hole Hiking Experience | 307.690.4453 | www.holehike.com
---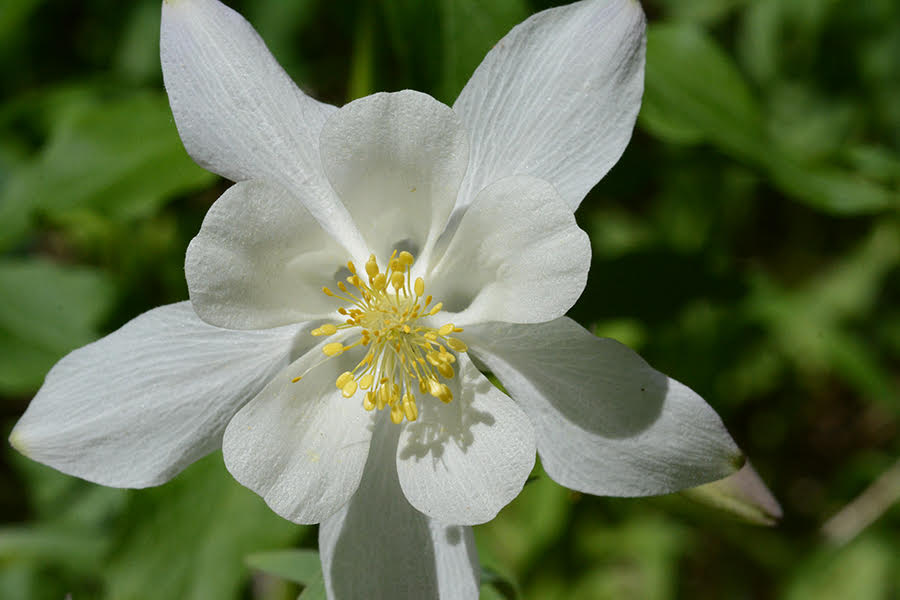 What's in Bloom in Jackson Hole
From our friend, Frances Clark, Program Coordinator, at Teton Plants
Check out our latest What's in Bloom on Sageflats and Sunny Hillsides in Late June 2022 – https://tetonplants.org/2022/06/28/whats-in-bloom-on-sageflats-and-sunny-foothills-late-june-2022/
This complements the earlier "What's in Bloom in Forests Late June 2022"- https://tetonplants.org/2022/06/23/whats-in-bloom-in-forests-late-june-2022/
Audio Botanical Tour App from the National Museum of Wildlife Art:
Many of you may have been following the installation of a native plant garden at the art museum headed by Trevor Bloom, with able assists from Steve Deutsch and Arne Johanson, and many other volunteers.  The project has been spearheaded by The Nature Conservancy in Wyoming, and the Teton Botanical Garden, with partial funding from the Teton Conservation District. The following was sent to us announcing a new app so you can take your own audio tour with friends:
Thousands of seedlings have been planted throughout the last year along the Museum Sculpture Trail to make up the Greater Yellowstone Botanical Garden and we're excited to present a new corresponding audio tour! This effort is part of an ongoing project and study, focusing on native plant restoration and the mitigation on non-native grasses. The Museum is thrilled to be hosting this important work spearheaded by The Nature Conservancy in Wyoming and Teton Botanical Garden.
This complimentary tour, available in both English and Spanish, can be found at wildlifeart.org/app. The Museum App can be downloaded from the App Store on Apple products, and is available as a web app for all other devices.
---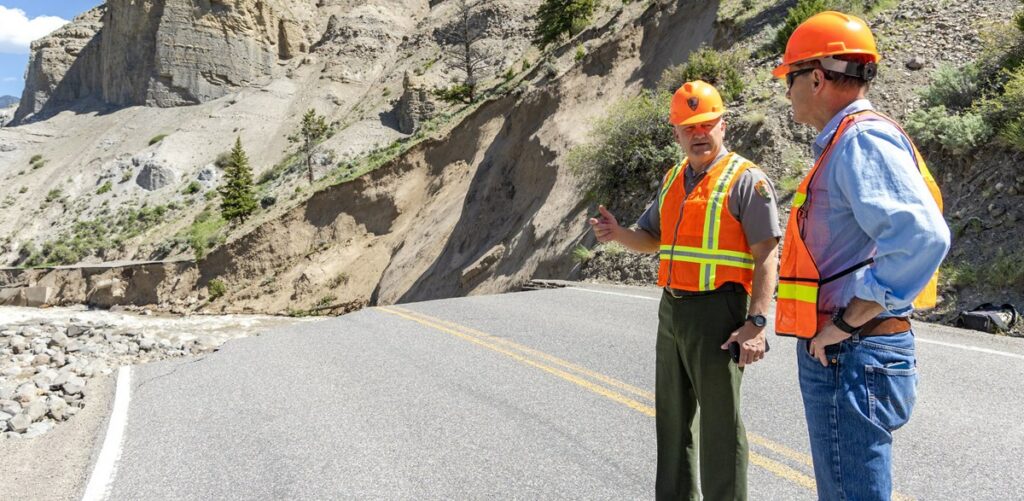 Yellowstone Park Update
From JH EcoTour Adventures
After historic flooding in the northern part of Yellowstone National park earlier this summer, the park service reopened the southern loop of the park on June 22nd. Now the park plans to open the northern loop of the park on July 2nd. That means 93% of the park will now be open to visitors! Find out more here.
Areas reopening:
• Norris Junction to Mammoth Hot Springs
• Mammoth Hot Springs to Tower-Roosevelt
• Tower-Roosevelt to Canyon Junction (Dunraven Pass)
The North Entrance Road (Gardiner, Montana to Mammoth Hot Springs) and Northeast Entrance Road (Cooke City/Silver Gate, Montana to Tower-Roosevelt) remain closed while temporary repairs are completed, we are hopeful we will see some access to these areas by later this summer.
Yellowstone will also be suspending the Alternating Plate System (ALPS) and anyone with any legal license plate will be able to enter on any day of the season.

For the latest information, you can find more on Yellowstone's Flood Recovery Page: https://www.nps.gov/yell/planyourvisit/flood-recovery.htm
---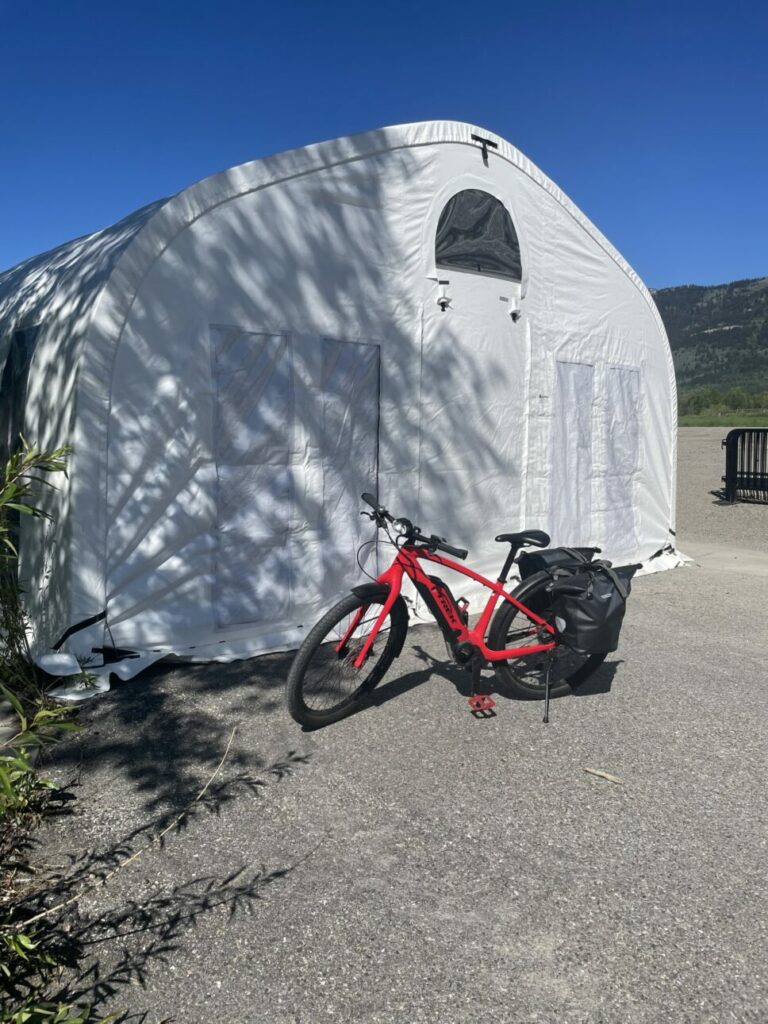 The Wheel House commuter bike hub is now open in Stilson Parking Lot offering secure overnight bike parking and e-bike charging. Commuters can park, lock, and charge their bikes overnight for free inside The Wheel House. Low-cost e-bike rentals for commuters are also available.
Those who live and work in Jackson Hole can use The Wheel House to skip the summer traffic and enjoy a stress-free ride to and from work on the pathways. This pilot program enables people commuting over Teton Pass or from the Westbank to park their car, hop on their bike, and cycle the rest of their commute.
"Most people who live or work in Jackson Hole have experienced being stuck in traffic on Highway 22," Friends of Pathways Executive Director Katherine Dowson said. "The Wheel House makes it easy for folks to get out of their car, onto a bike, and enjoy their ride to work."
---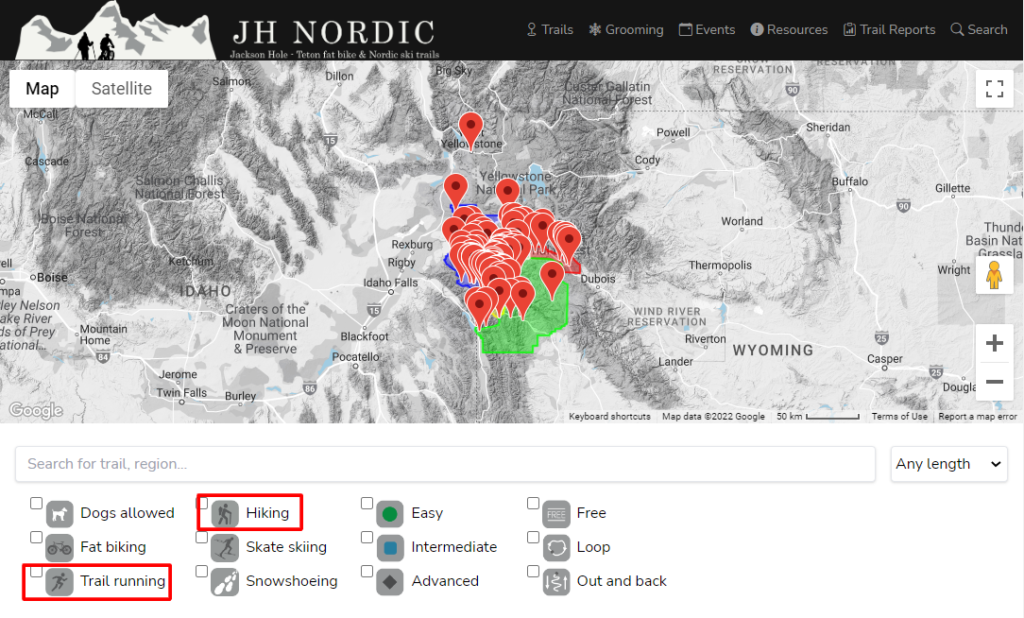 Search JHNordic.com/trails for hiking and trail running filtering to determine your next adventure!
---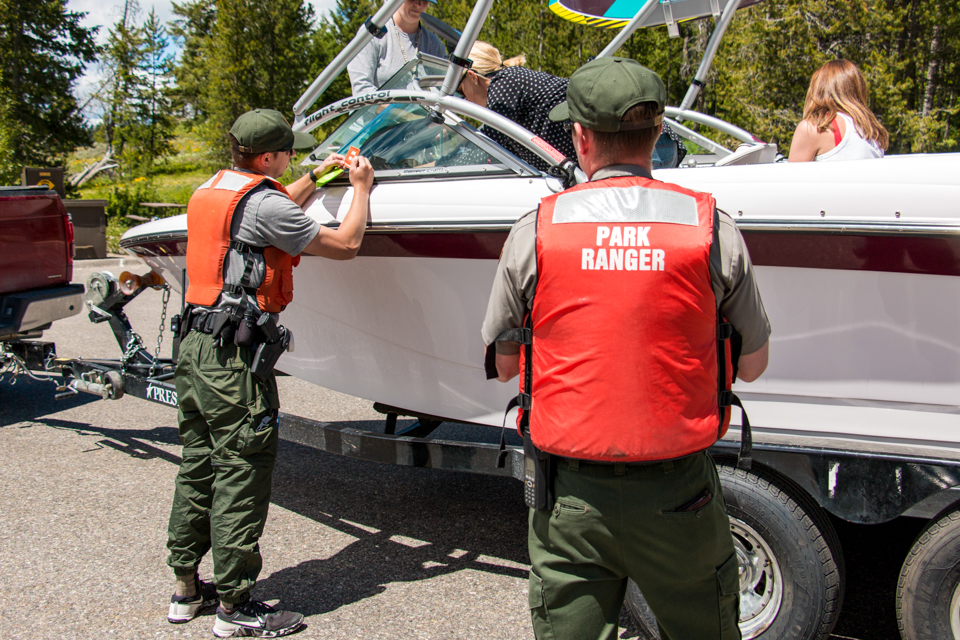 Grand Teton National Park will participate in Operation Dry Water, a nationwide awareness effort to promote boating safety, this weekend, July 2-4. All visitors are reminded to operate boats safely and with regard to others.
As part of Operation Dry Water, rangers will provide heightened awareness and enforcement on all park waters. Rangers will also conduct vessel safety inspections. These inspections are meant to ensure boaters have all the requisite safety gear on board including:
All vessels must carry U.S. Coast Guard (USCG) approved personal flotation devices (PFDs) of the appropriate size for each person on board. Passengers 12 years of age and under must wear a PFD.
A sound-making device such as an air horn or whistle for emergencies.
Navigation lights for all watercraft that will operate at night.
A throwable flotation device such as a seat cushion or ring buoy. These are required on all motorized vessels 16 feet in length or longer and must be USCG approved Type IV devices.
Fire extinguishers for motorized vessels with an internal fuel tank.
---
Bridger Wilderness Hot Spot 2022
This past weekend (June 24 – 26) in the Pinedale Ranger District, Friends of the Bridger-Teton partnered with Leave No Trace, Wind River Wilderness Alliance & the US Forest Service (USFS) to bring a Leave No Trace Hot Spot highlighting the Bridger Wilderness to raise awareness about the impacts we have on our forest.
You may have seen us in the Lovatt Room for our Recreate Responsibly photo slideshow, up at White Pine patio sunbathing and ideating for the interpretative trail, or even out on the green grass for the first Soundcheck of the season. If you missed us, fear not! The conversations had this weekend will be integrated into future programming and outreach. Below is the link for Sunday's Effective Communication workshop, a handy tool for anyone who interfaces with visitors!
---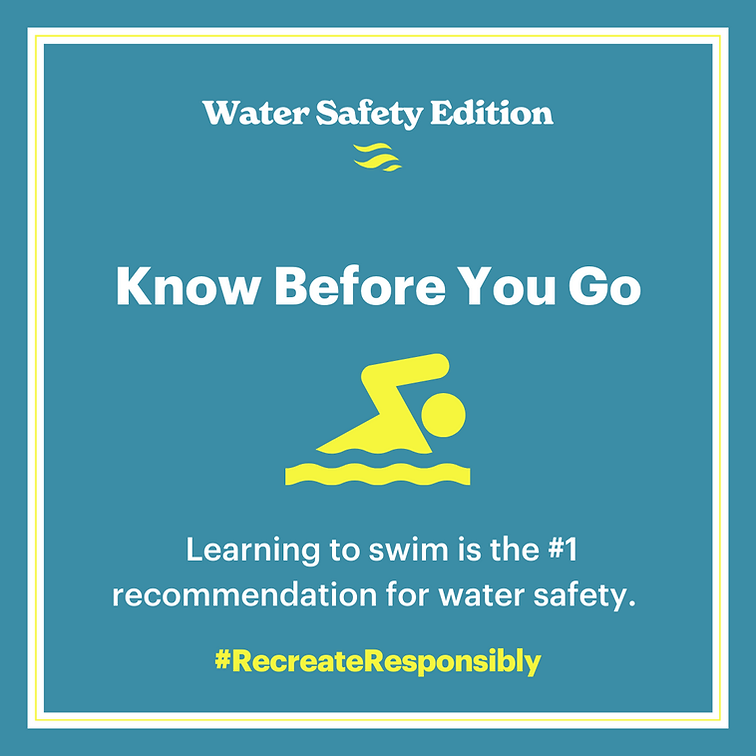 ---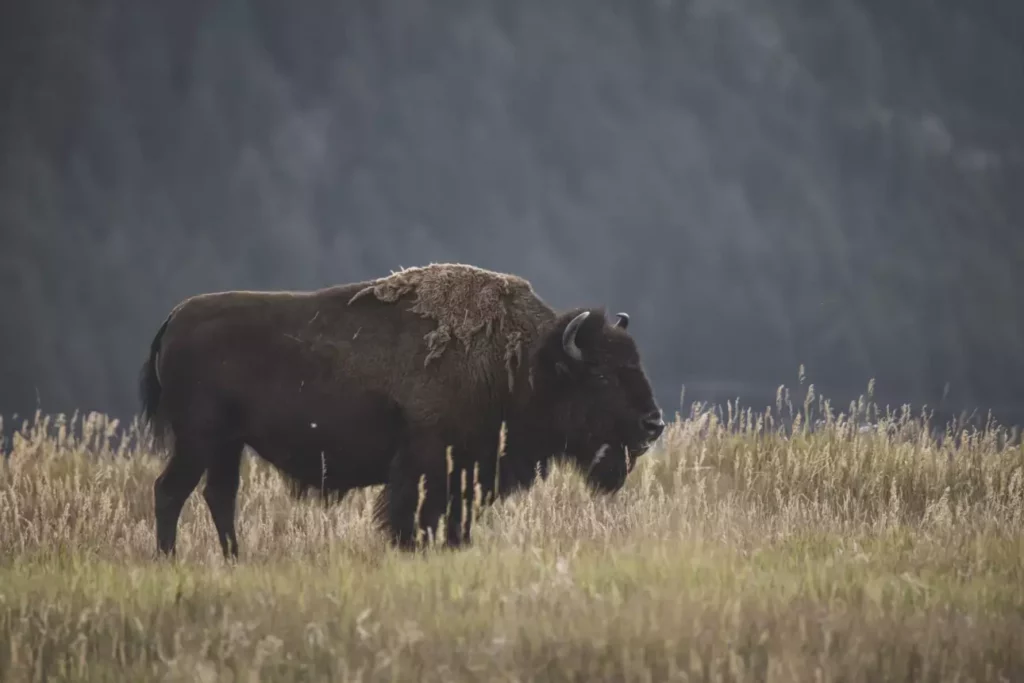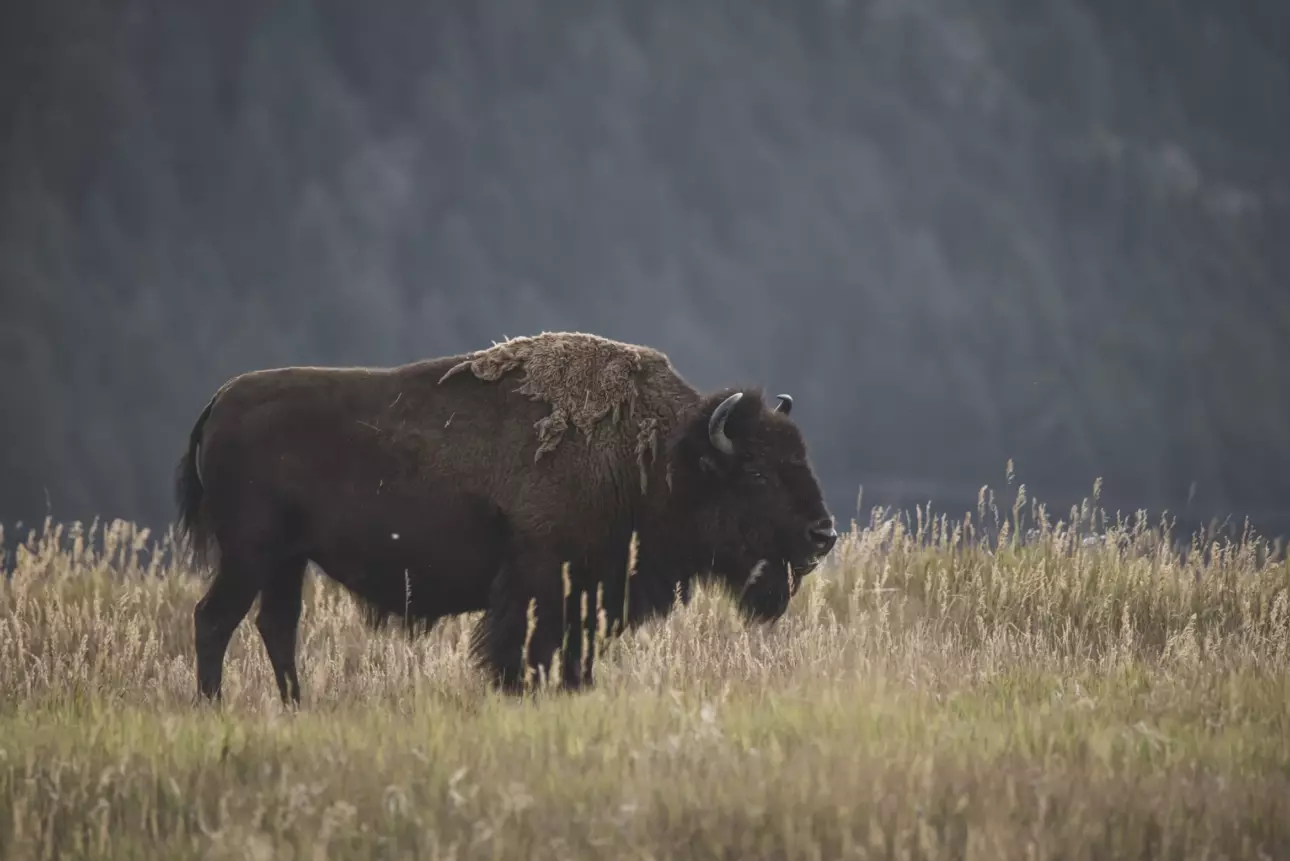 A Colorado man was gored by a bison Monday in Yellowstone National Park.
Officials say the male was walking with his family on a boardwalk near Giant Geyser at Old Faithful when a bull bison charged the group.
"Family members did not leave the area, and the bull bison continued to charge and gored the male," said the park in a statement.
The male sustained an injury to his arm and was transported by ambulance to the Eastern Idaho Regional Medical Center.
This incident remains under investigation, and there is no additional information at this time.
Wildlife in Yellowstone National Park are wild and can be dangerous when approached. When an animal is near a campsite, trail, boardwalk, parking lot, or in a developed area, give it space. Stay more than 25 yards (23 m) away from all large animals – bison, elk, bighorn sheep, deer, moose, and coyotes – and at least 100 yards (91 m) away from bears and wolves. If need be, turn around and go the other way to avoid interacting with a wild animal in proximity.
This is the second reported incident in 2022 of a visitor getting too close to the animal and the bison responding to the perceived threat by goring the individual.
Bison are unpredictable and can run three times faster than humans.
Read more about safety in the park, including how to behave around wildlife.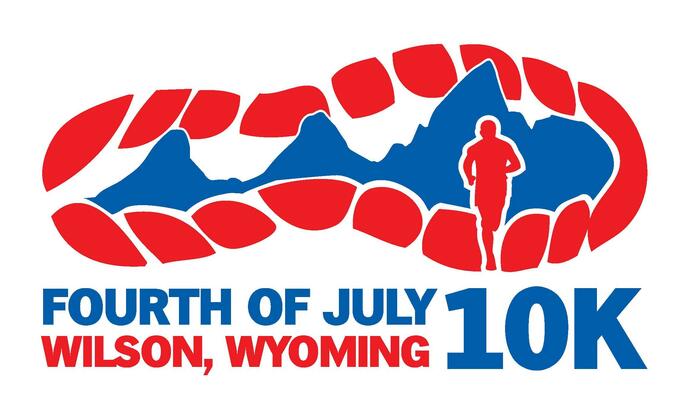 Fourth of July 10k
Monday, July 4th, 8am
The course begins in front of the Wilson Community Center in Wilson, WY. Participants travel out and back on the flat to gently rolling terrain of Fish Creek Road. A water station is at the 5km turn around point and "MILE" markers are displayed. Families, friends, strollers, dogs on leashes and donations are welcome!
7:00 am – Bib pick up
8:00 am – 10km running race start
8:05 am – 5km walk start
9:30 am – Awards and raffle in Owen Bircher Park
---

Teton Food Tour
Sunday, July 24, 2022, 12:30pm – 5pm
Tickets on sale beginning June 15th!
Friends of Pathways will host our annual pedal-powered event celebrating community, local food and pathways. This year we are switching things up: Tour will start at Bodega and end at R Park this year!
The Teton Food Tour celebrates food in the Tetons with an emphasis on sustainability. This annual afternoon event will start at Bodega in Teton Village and travel south along the pathway to R Park in Wilson. Participants (a.k.a eaters) will experience wide and ample tastes from each carefully selected food and beverage partners in beautiful and lively settings all from the convenience of a bike! There will be musical entertainment and family activities at various stops.
You can purchase tickets beginning June 15 until we sell out!
---

2022 Run and Ride for the Cure
Sunday, September 18th, 2022
Wilson School
The 21st annual Run and Ride for the Cure is on this year! But we've pushed the date back from the usual June timing to mid-September. So please mark the date on your calendar and keep an eye out for when we'll have more information on registration for this amazing annual event for a great cause. We're excited to continue this valley tradition supporting the St. Johns Health Foundation this year!
---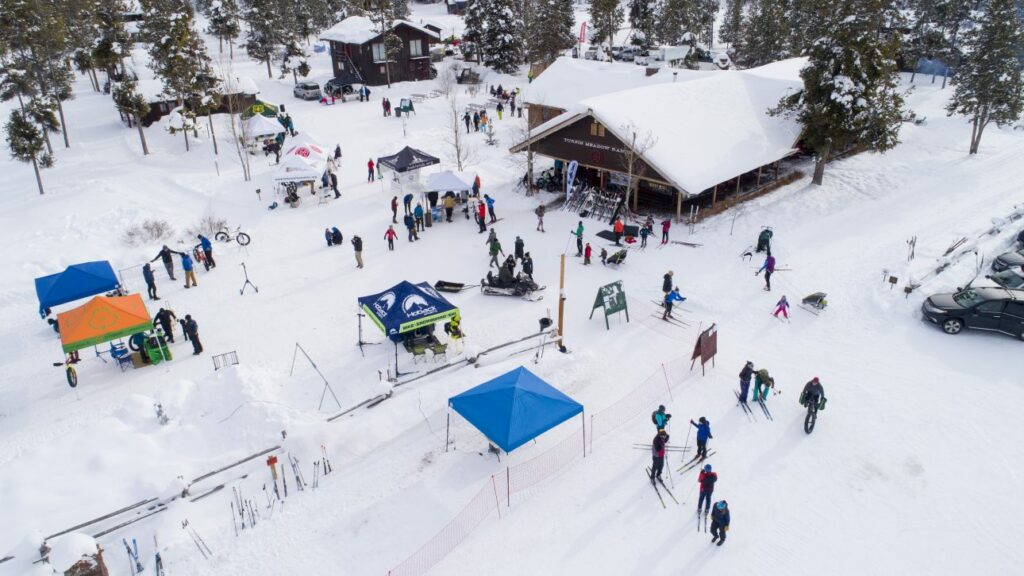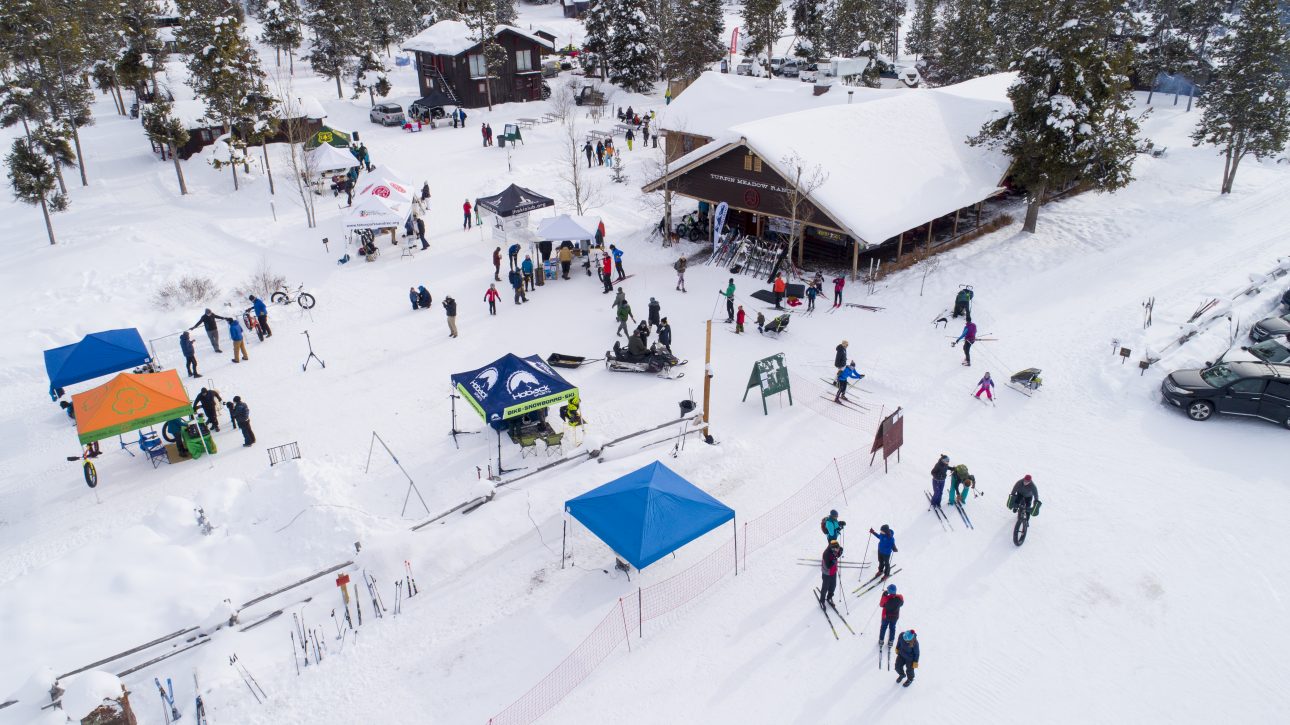 JH Nordic Alliance 5th Annual Free Ski, Fat Bike, & Snowshoe Day
Turpin Meadow Ranch
Sunday January 8th, 2023
Fun, Free Community Day – with Raffle benefiting local Nordic Alliance non-profit.
Free trail pass, Free skate & classic XC ski demo gear, Free fat bike demos, free Nordic ski lessons, Free BackCountry Nordic Ski & Snowshoe tours, Kids Corral (2-5 yr olds), Bridger-Teton USFS wildlife and wilderness info, Kates Bars, Lunch, snacks, hot & cold drinks.

Sponsored by the JH Nordic Alliance members.
Family. Friends, visitors, dogs (on leash) welcome.
Bring your own skis and bikes recommended to use between free demos and tours .
---
---
We'd love to hear about your outdoor adventures, what your doing to stay healthy, safe, respectful of community health guidelines – send pictures or post on FB and Insta – #JHNordic