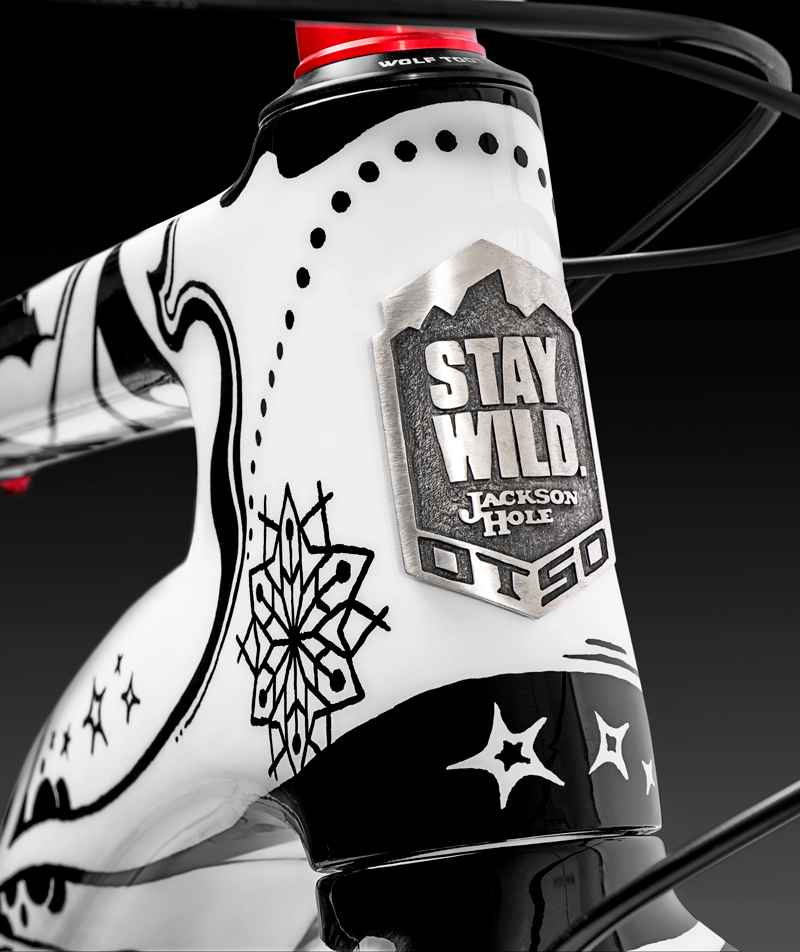 At this year's JH Nordic Alliance Free Ski, Fat Bike and Snowshoe Day @Turpin Meadow Ranch, there will be a very special raffle courtesy of the Jackson Hole Travel and Tourism Board and Otso Cycles' collaboration. The grand prize? A custom hand-painted fat tire bike created by award winning illustrator and Jackson Hole resident Tim Tomkinson.  The one-of-a-kind bike, an Otso Voytek™, was illustrated using a paint pen to reflect the wild spirit and environment of Jackson Hole. The bike will be on display at The Hub Bicycles in Jackson from late November, December, until Jan 5th. Other raffle prizes include:
You will not want to pass up the opportunity to win these awesome items!
Details for the Raffle:
Raffle Tickets will be available both at the Free Ski Day event, as well as at The Hub prior to the event.
Prices: 1 ticket for $5 or 5 Tickets for $20
Be sure to write your name, email and phone # on each ticket
At the event tickets will be sold at the registration tent
Each person completing an event survey at Turpin will receive 1 raffle ticket (at no cost)
All Raffle contributions will be donated to Friends of Bridger-Teton USFS Winter trail program.
Prizes include: Stay Wild design Otso fat bike – donated by JH TTB, 2 Stio Jackets, 1 Trilipiderm Winter Essential Ski Care pack, Nordic skis from Skinny Skis, 2 JHNordic neck gaiter "buffs", Grand Teton themed hat & gift bag from Grand Teton Association and more…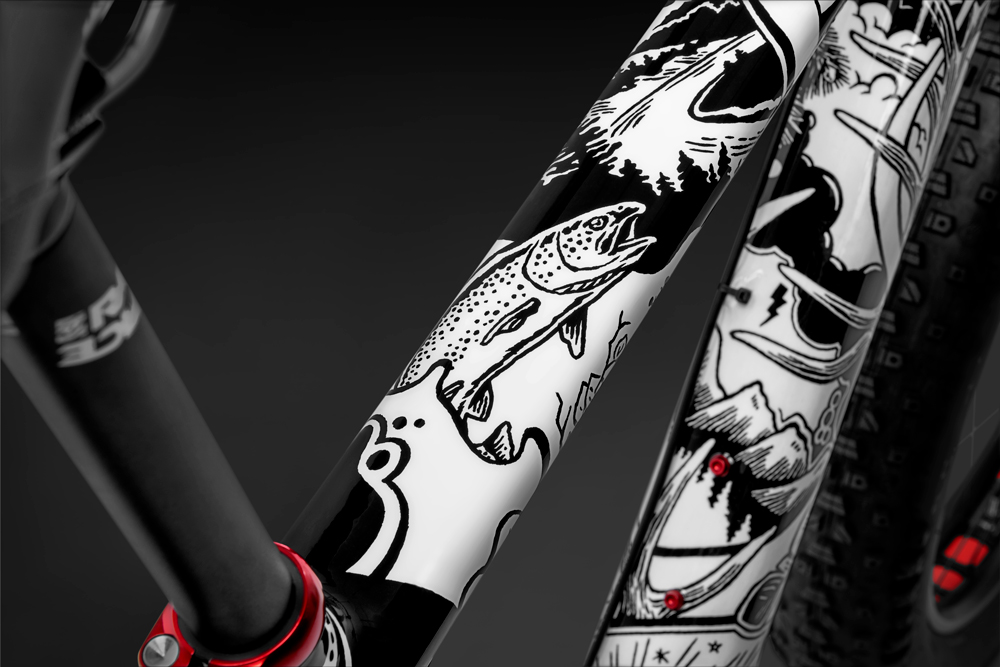 See more on the "Stay Wild" Bike Illustration process on Tim Tomkinson's website.