For the 2023 ski season, we were fortunate to collaborate with Stacey Barker of Barking Goat Studios on a custom JH Nordic NoSo Patch and sticker. The design, pictured left, depicts a few of the different ways recreators can use winter trails with animals doing human things, a familiar subject for Stacey's illustrations. "A lot of my stuff is animal based. I like doing this thing where I draw an animal doing a human activity," explains Barker. In the JH Nordic Patch, you'll notice a moose and bear Nordic skiing and another moose fat biking in the distance. In Stacey's other work, there might be a fox playing the guitar or an otter paddling down the river.
Barking Goat Studios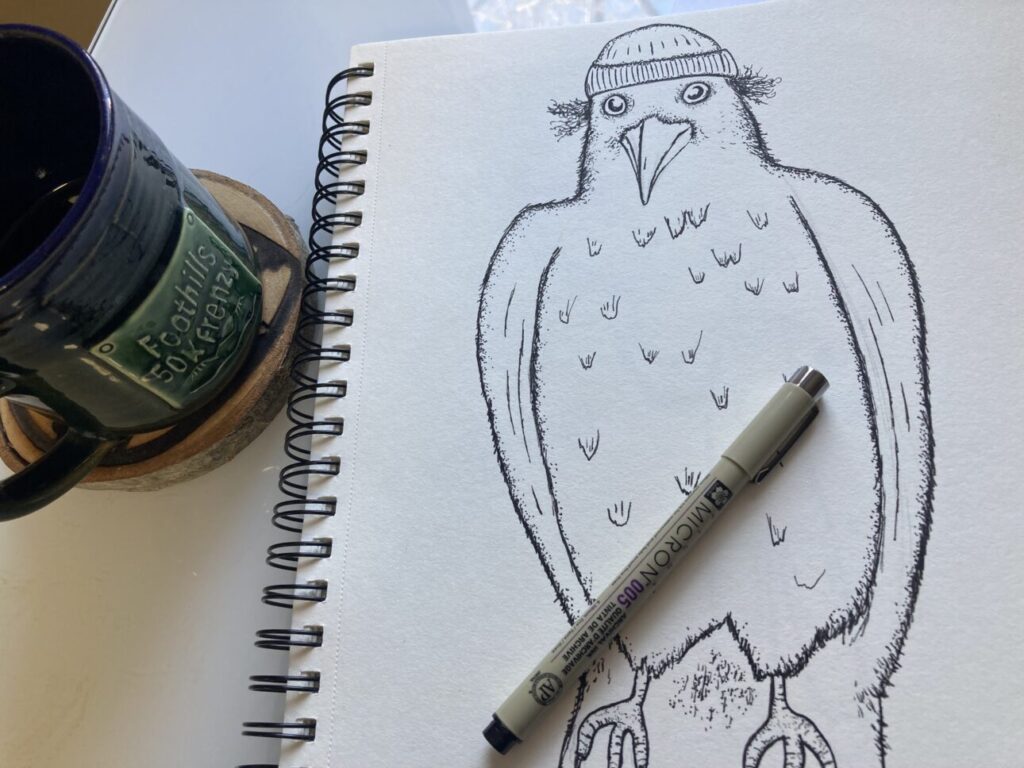 For Stacey, Barking Goat Studios has been an ever-evolving art project. What started as Stacey turning his drawings into t-shirts for himself has grown into a business making custom illustrations and t-shirts for a variety of clients. Stacey has done work for conservation groups, musicians, small businesses, outdoor events, and more.
His process is fairly traditional. Stacey will start with a pencil and a micron pen on paper. He'll get the piece close to finished and scan it into the computer for final touches & perhaps the addition of one other color.
"I think I have a unique style that people are beginning to recognize here and there. I love to draw birds & animals and feathers & hair with smooth, fine lines."
A recent project was for LA-based blues rock band, Andy Frasco & the U.N, a band that has played in Jackson on more than one occasion. Stacey illustrated a crow sporting Andy's recognizable curly hair poking out of a beanie.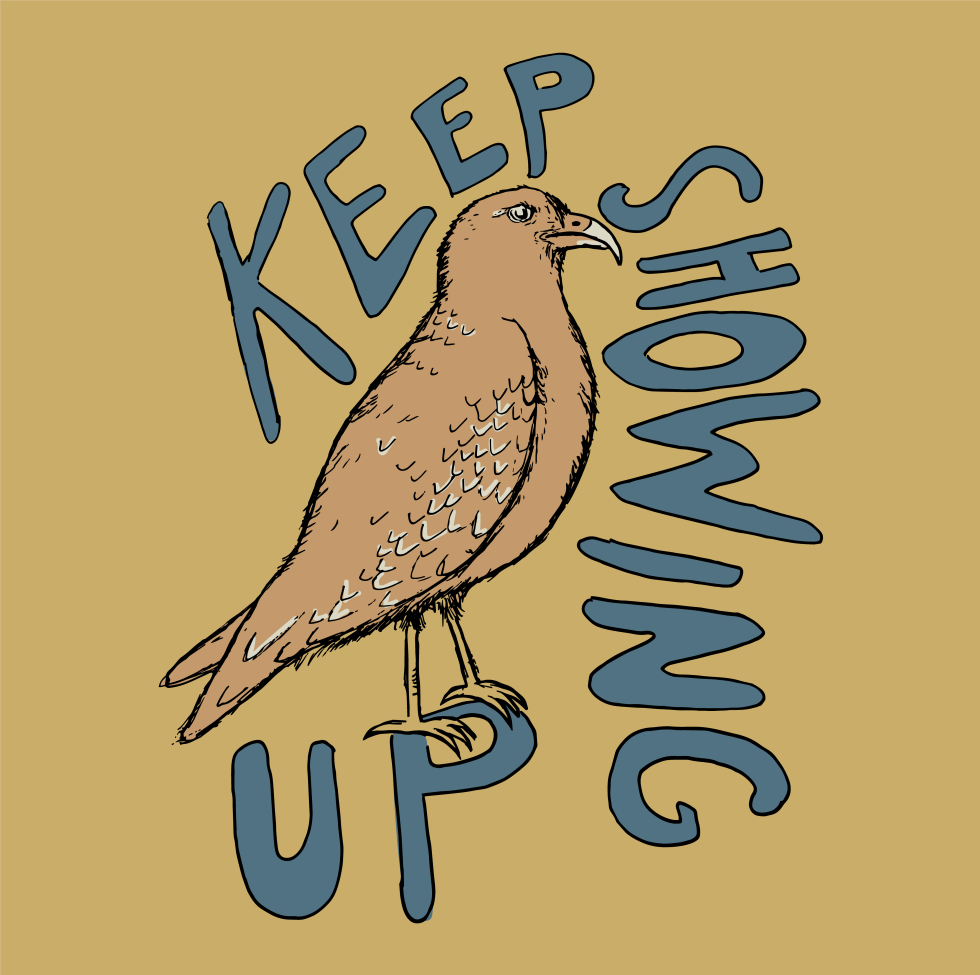 Stacey gets outside
Pocatello is where Stacy hails from and is where he and his family live to this day. His close proximity to the Tetons and his love for the mountains keep him coming back to Jackson time and time again. He makes sure to spend time outside in the winter months. "I try and get outside daily. I love to trail run so I still run a decent amount in the winter. We downhill ski several times a week. I try to fill in the gaps with XC skiing here or there. We've got a Nordic center near our house in Pocatello," says Stacey. 
Stacey continues to produce more work of animals doing human things via graphic design, illustration, and painting projects.
Give him a follow @barkinggoatstudios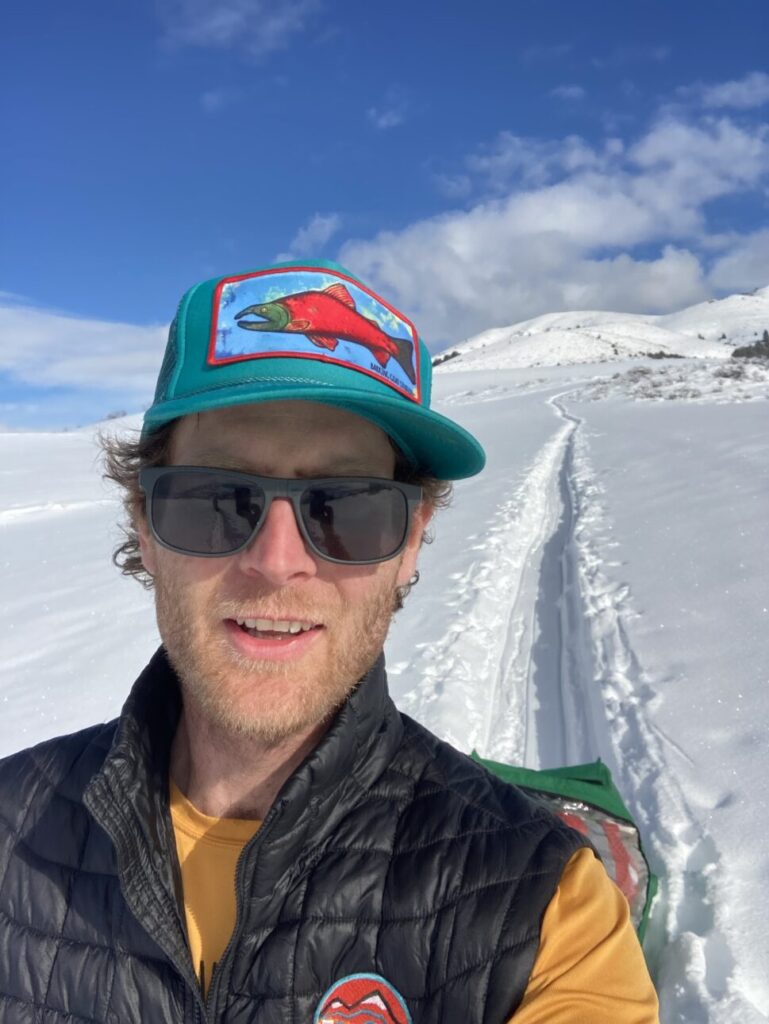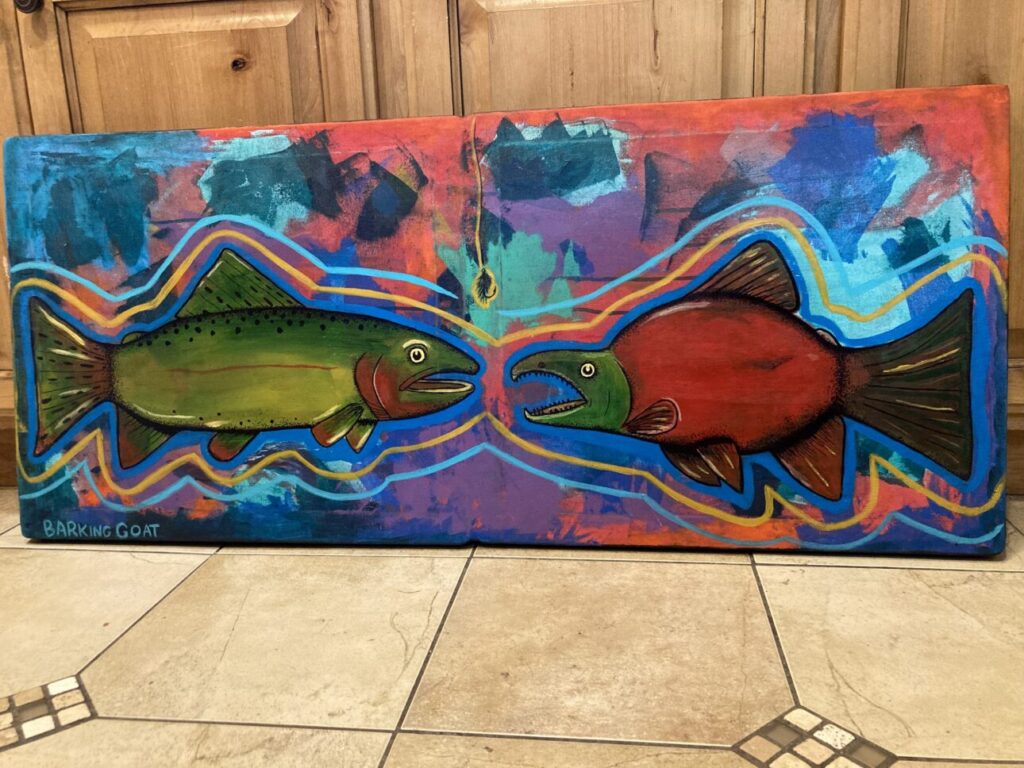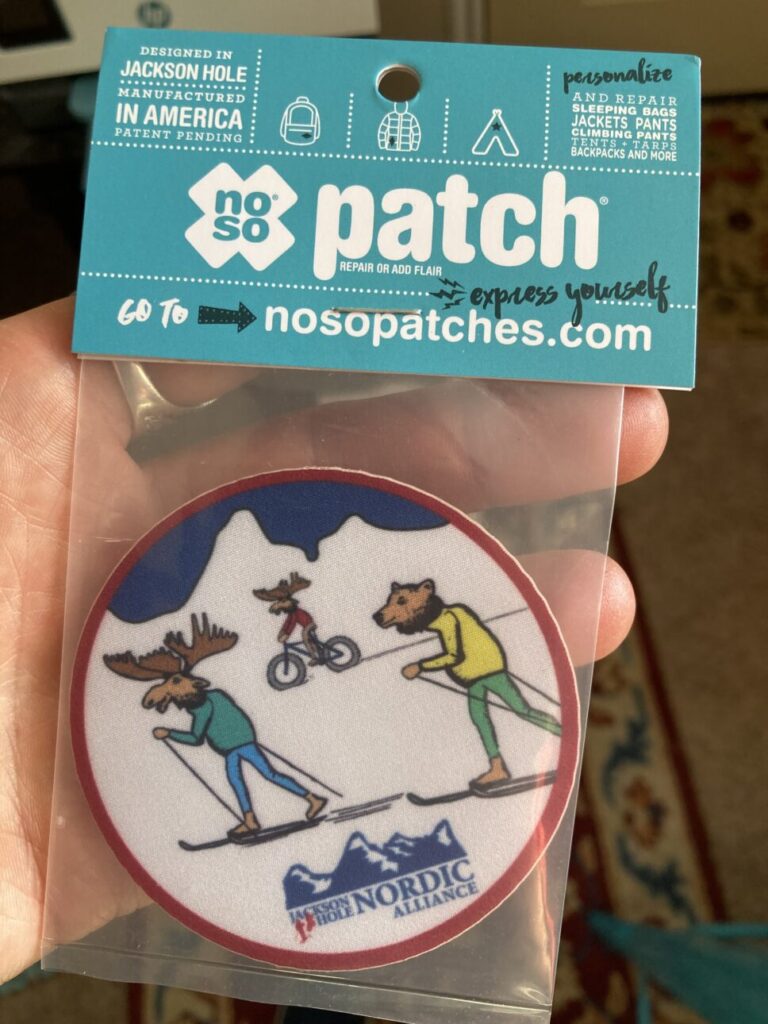 GIVEAWAY: Want to win our NEW NoSo Patch illustrated by Barking Goat Studios?
Submit your favorite/best Nordic or Winter Trail photo(s) and we we might just pick your photo to win! You'll also be entered to win our Photo Buff Competition.