A conversation with NoSo Patch Founder, Kelli Jones. JH Nordic is excited to announce a new JH Nordic NoSo patch for 2022-23 (see below), and adding NoSo Patches as one of our Gold sponsors. Re-Use, Recycle, Restore! Repair or add flair!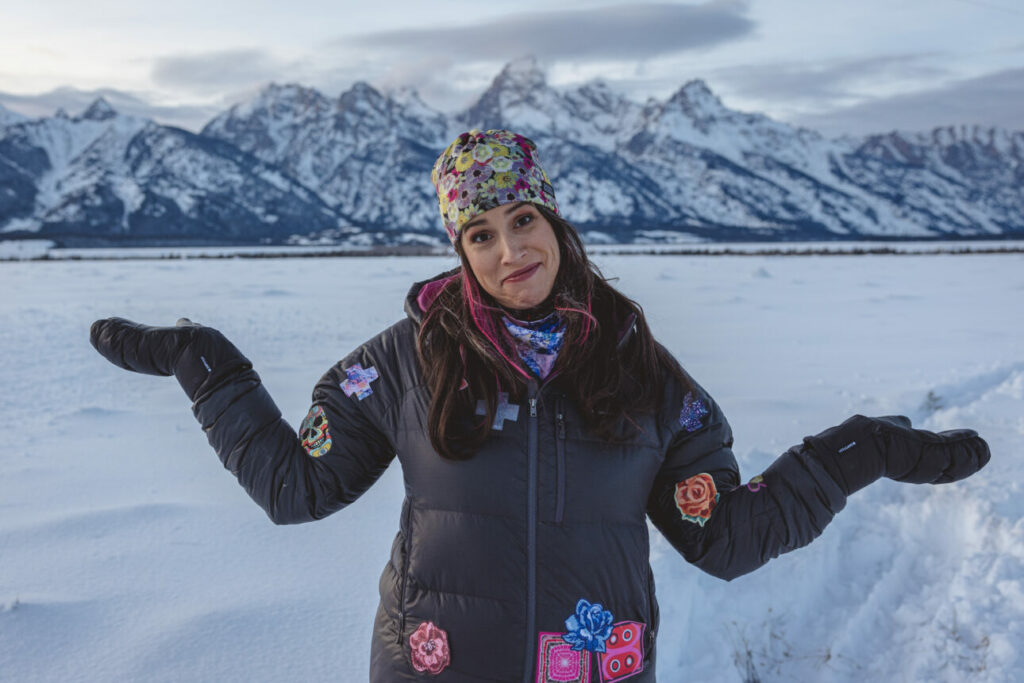 The Beginning for NoSo Patch Founder Kelli Jones
Kelli moved to the Teton Valley ID over 15 years ago after graduate school, and the rest is HERstory! While hunting in 2015, Kelli Jones hopped a barbed-wire fence and ripped her brand-new $400 Patagonia Fitz Roy down parka. The only thing she could find to repair the tear was a piece of duct tape, but she didn't like the way it looked. Kelli says that NoSo Patches were born out of necessity; she began sourcing materials online to cut into heart and star patches to put on her nylon gear. People kept asking about her homemade patches while waiting in the tram line at Jackson Hole Mountain Resort, and the idea for her business was formed!
In August of 2016, NoSo Patches successfully launched on Indiegogo as a unique product that created a new category in the outdoor market. NoSo Patches minimize textile waste and aim to leave the planet better than it is, while having fun and expressing yourself along the way. Currently NoSo Patches are carried in over 500 specialty stores in over 10 countries, with their offices are located in downtown Jackson.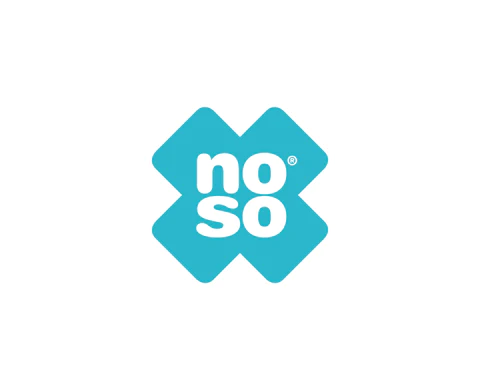 How have your business goals shifted over the years?
"One of the great things about being an entrepreneur is setting and surpassing goals. Speaking monetarily but also in terms of mission. NoSo is proud of how much they have led and continue to lead the market in terms of sustainability and environmental stewardship." As Kelli says, NoSo Patches have made amazing strides in the past couple of years to increase the sustainability of their products and production. When purchasing online, customers can choose to add a small extra fee to offset the cost of the carbon used to manufacture and ship the product. The fee is only about 1% on average, and these funds are invested in NoSo Patches certified partners: Atmosfair and Fair Climate Fund. For the patches' packaging, they have sourced FSC (Forest Stewardship Council) certified compostable, biodegradable, and recycled packaging materials. (https://nosopatches.com/sustainability/)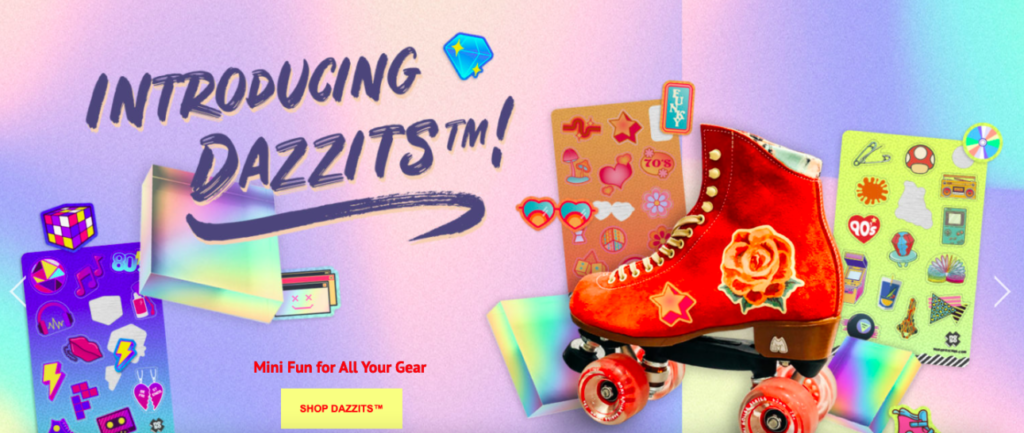 How do you feel that the Teton community celebrates and supports new businesses?
"I have met so many wonderful people along the way that have helped shape and grow NoSo. I am happy to now serve on the board of Silicon Couloir as it continues to be a vital asset to the entrepreneurial culture of the valley." Silicon Couloir is a 501(c)3 nonprofit that supports and promotes entrepreneurship through programming and networking in the Wydaho region. Silicon Couloir's mission is to increase entrepreneurship in Teton region to diversify the economy and promote a healthy environment for current and future generations in the Valley. If you would like to be involved with Silicon Couloir, check out their website and their free 'Chance Meetings' held on the first Monday of the month.
What are some other ways that you avoid burnout while running your business?
In her interview with Forbes magazine, Jones said that it is essential to "say 'no' to certain things and set limits with your time, otherwise you'll burn out very quickly." I asked her if she could give us an example of something she had to say no to. She responded, "prioritizing what really matters is essential in business as it is in life. In terms of avoiding burnout, being surrounded by the beauty of Jackson helps to keep things in perspective! Connecting with nature and friends is key to that as well."
Do you have any NoSo patch partnerships that you're particularly excited about?
"We love our collaboration with JH Nordic! One of the wonderful things about NoSo is working with everyone from nonprofits to large corporations and connecting with people passionate about sustainability across the spectrum. Spreading the mission that you can repair or add flair to your clothes and your gear. Keeping clothes out of landfills while helping people to express their personalities and stand out from the crowd." There may be opportunities to win JH Nordic NoSo Patches in the future…stay tuned!
How can readers get their hands on some NoSo patches?
"You can shop the website: https://nosopatches.com/shop-noso/ and at any of our retailers, partial list at the link: https://nosopatches.com/about/"
What are your top three outdoor recreation activities? And what is your experience with nordic skiing?
"Hiking, backcountry skiing, and skinning up Snow King. I have some experience with nordic skiing – I love doing it because there is always so much more to learn in terms of fine tuning technique."
What's next for NoSo Patches?
"Bootstrapping a business is like climbing a mountain. It's risky, steep and rocky. My team and I have partnered with so many wonderful organizations who believe in our mission and are saving the planet one patch at a time. I now sleep well at night knowing together we're working towards making the change I'd like to see in manufacturing." Next time you tear your gear when you're out playing, you know what to do!