Coal Creek trail is a great moderate hike if you want a relatively short outing or if you want to connect to a variety of other trails for a longer adventure.
From the trail you'll pass a babbling brook, open meadows, alpine views, and wildflowers. The view of Taylor Mountain and other teton peaks is what makes this trail stand out. In this blog we'll cover:
The trail profile —what to expect in terms of elevation gain, length, et.
The five reasons why this trail wins the trail of the month
What to know before you go—helpful tips from hikers who've used this trail
The Trail Profile for Coal Creek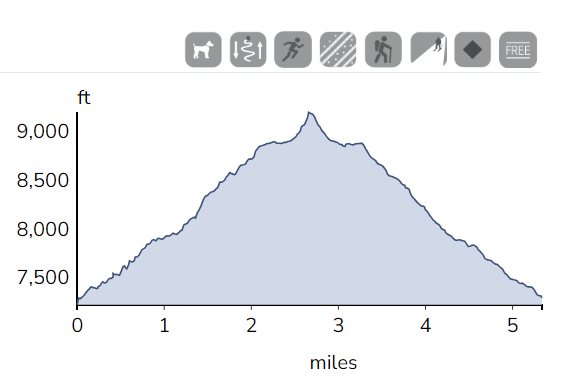 Coal Creek trailhead is quite accessible. Unlike the hikes in the park, it's free to access this trail. It's far enough away from the entrances to Grand Teton National Park that you'll enjoy the hike without running into large crowds.
Distance: 5.7 miles round trip. This is an out and back trail.
Elevation Gain: 1,947 feet.
Elevation Profile: The trail starts around 7,250 feet. Your highest elevation will be approximately 9,200 feet.
Difficulty Rating: Moderate to Hard
Region: Teton Mountain Range
Parking: Large parking lot
This scenic trail will definitely give you a good workout with an elevation gain of almost 2,000 feet. However, the views are worth it!
So what are our main reasons for picking Coal Creek as our trail of the month?
Reason #1 – Coal Creek is Easy to Access
One of the reasons why Coal Creek is our trail of the month is because it's easy to access. The parking lot is large and locals and visitors from both Jackson and Victor can make the quick drive to the trailhead. Plus, it's not in the national park so you don't have to pay an entrance fee.
From Jackson, WY: Drive from town to highway 22. Take highway 22 through Wilson and up Teton Pass. Once you've descended Teton Pass you'll see the parking lot for Coal Creek trailhead on your right. If you keep going just a little bit further on highway 22 you'll pass the border and enter Idaho.
The trailhead is approximately 15.7 miles from the Jackson town square or about a 28 minute drive.
From Victor, ID: The drive to coal creek is even closer if you're traveling from Victor. From Victor head south on ID-33 E/S. This highway changes into highway 22 at the Wyoming border. Continue for 3.6 miles until you see the parking lot for Coal Creek trailhead on your left.
The trailhead is approximately 9.2 miles from Victor or about an 11 minute drive.
Reason #2 – Coal Creek connects to other trails
Although the typical hike to coal creek is a 5.7 mile out and bike trail, it connects to other trails if you're backpacking or looking to spend a long day in the mountains.
Coal Creek connects to Moose Creek trail which can take you to the Teton Crest trail, Moose Lake, and Philips Pass.
Plus, you can summit Taylor Mountain from Coal Creek. The coal creek trail plus the summit to Taylor Mountain is approximately 10 miles with a whopping elevation gain of approximately 3,110 feet.
Reason #3 – You Could See Wildlife on Coal Creek Trail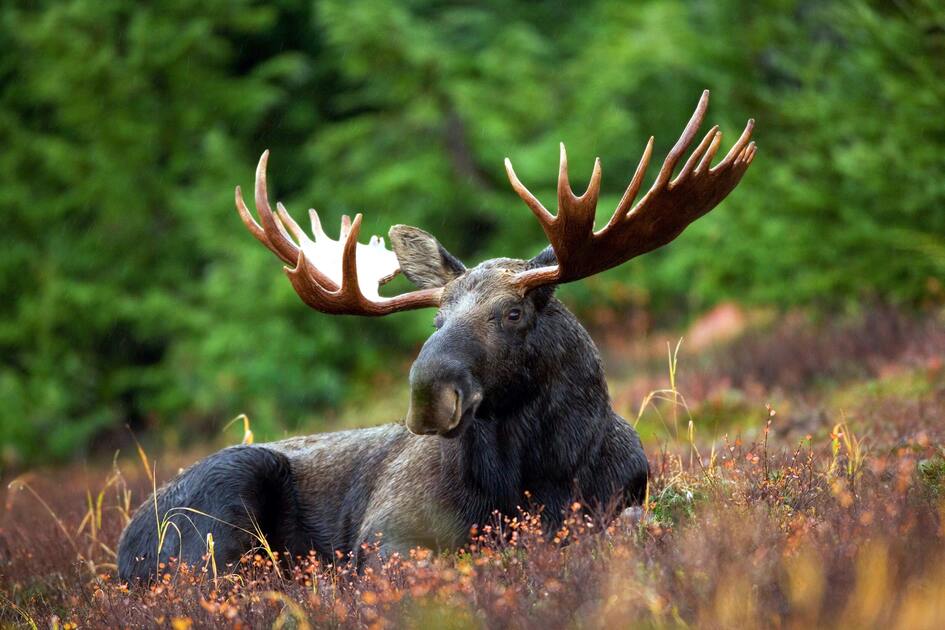 Moose are frequently sighted on coal creek trail. Keep an eye out for them, maintain your distance, and make noise so that you don't spook them. As long as you follow wildlife safety tips, moose sightings are almost always positive experiences.
Besides moose, keep an eye out for other wildlife in the area. You could spot bears, deer, elk, or other smaller animals like coyotes or foxes.
Remember to bring bear spray and know how to use it! Even though bear sightings on coal creek trail are less common than in other parts of the tetons, it's still possible that you'll encounter one. Bring bear spray for your safety and the safety of the bear.
Reason #4 – The Wildflowers are Poppin' on Coal Creek Trail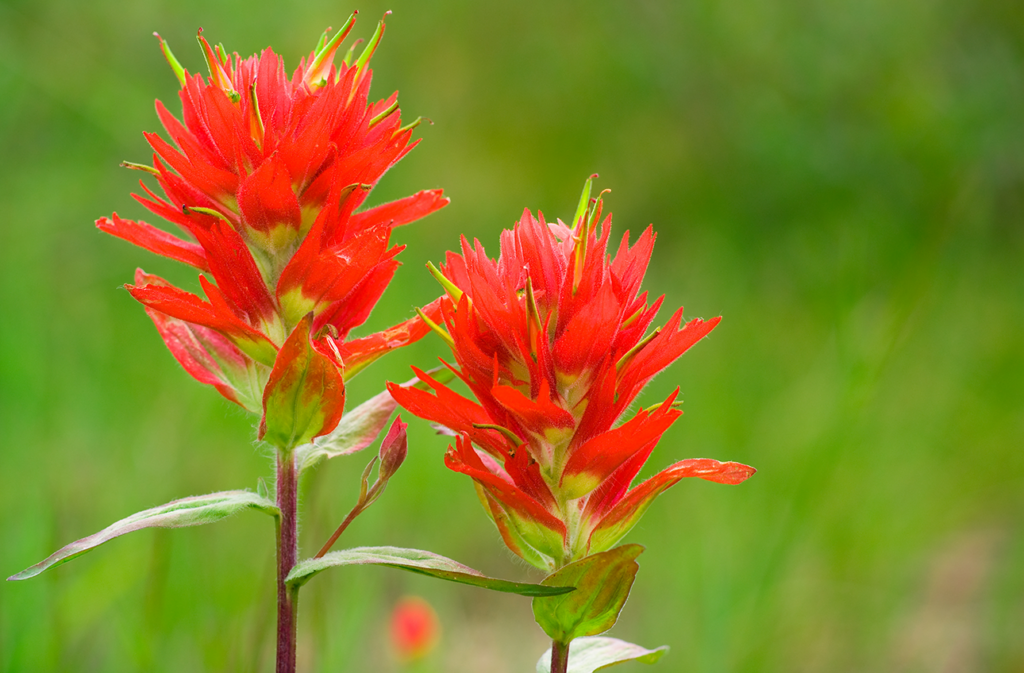 Even late into the season we're still finding wildflowers on the trail. However, mid-June through late July is typically when wildflowers are at their peak in the Tetons. Although you'll see flowers all along the trail, the meadows near Mesquite Canyon Divide are a paradise for flower-lovers. Take a few pictures of the flowering native plants but don't take them home!
Reason #5 – Parts of the Trail are Shaded
If you're looking for a trail that has great views and isn't exposed the whole time, this trail of the month is the answer. Dry and hot days make you crave some shade during strenuous hikes—especially if you get started later in the day.
Now that you've learned the top five reasons for our trail of the month, keep reading to learn our extra tips for this trail.
"Know Before You Go" to Coal Creek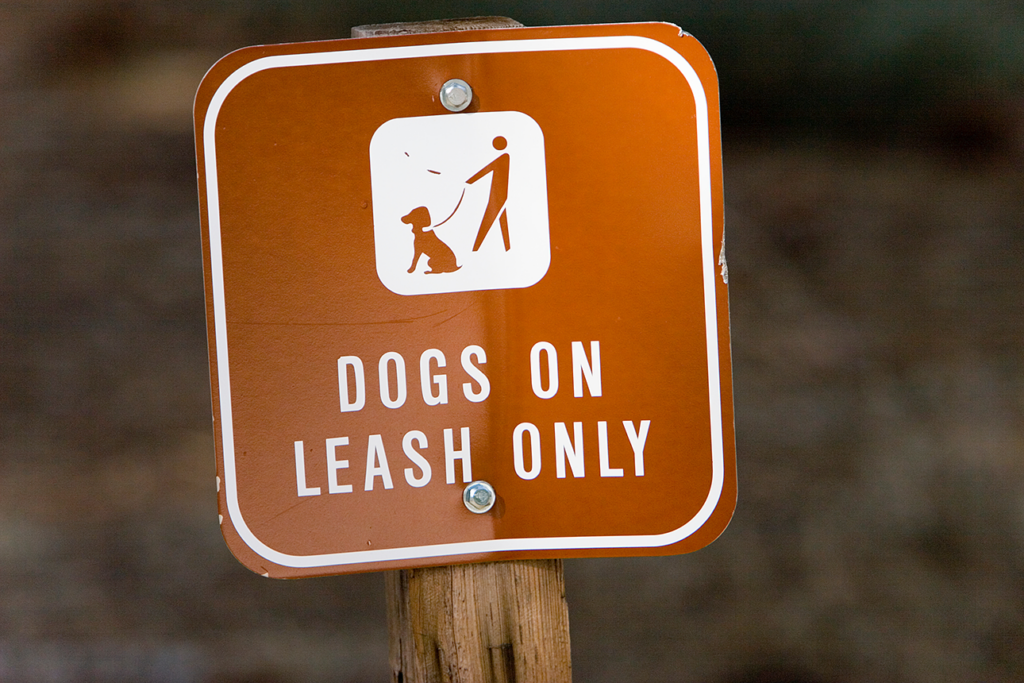 Creek Crossings
While this trail is a local favorite, it's important to be prepared ahead of time. Depending on the time of year, snowmelt activity, recent rain, or other factors, you may have some difficulty crossing the creek on this trail. You can take off your shoes and walk across or hop from rock to rock.
Dog-Friendly
Coal Creek is a great option if you need to avoid Grand Teton National Park because of its dog restrictions. Bring your furry friend to —just remember that leashes are required!
Little to No Cell Service
Don't count on using your cell phone data on this hike—you'll be disappointed. Although some hikers occasionally get service, play it safe and assume that there will be no reception on this trail. Download a map ahead of time and enjoy a social media free hike!
We hope that you love Coal Creek trail just as much as we do!