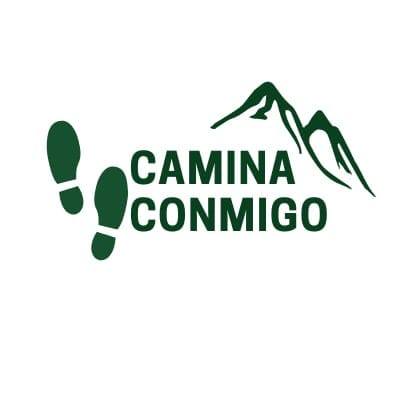 Grupo de senderismo en Jackson Hole. Explorar, aventurar, socializar, y amar la naturaleza.
Hiking group in Jackson Hole. Explore, adventure, socialize, and love nature.
Local organization Camina Conmigo gets Latinx residents outside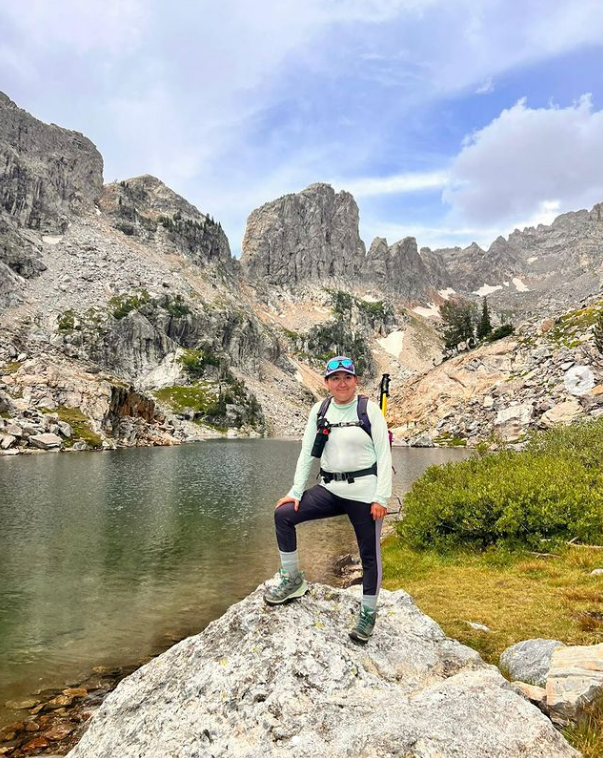 Just because someone lives in Jackson, it doesn't guarantee that they have unlimited access to the outdoors.
The Latinx community, which is the backbone of Jackson's economy, faces more barriers to getting out in the mountains than just simply driving the short distance to the trailhead. In many cases, the educational and financial barriers to the Latinx community alone can discourage individuals from stepping outside.
Enter Camina Conmigo
A local organization formed to address this juxtaposition.
Camina Conmigo became a formal program in 2021 and has been a true community effort since. Several hands are involved in their attempts to get more Latinx people outside on our beautiful public land. Miriam Morillon and her husband Roney de la Cruz are the founders of the organization. Scott Kosiba of Friends of Bridger-Teton has long been involved, since meeting Morillon out on a trail. The founder of Voices JH, Jordan Rich, has also worked closely with them. Teton County Search & Rescue has had a part in training Camina Conmigo organizers and giving them helpful courses and workshops. And Coombs Outdoors is the primary sponsor. JHNordic met some of the Camina Conmigo Nordic ski leaders to practice classic cross country skiing in Wilson.
To gain more insight, JH Nordic spoke with Camina Conmigo member Yolanda Vazquez. Vazquez expanded on some of the barriers that stand between the Latinx community and the outdoors. "Probably the biggest challenge is the educational part, the knowledge of what to do if an accident were to happen or wildlife is present." There are financial barriers too, "without the appropriate gear the experience can be less than desirable and make someone not want to do it again," explained Vazquez. There are also language barriers and a lack of signage in Spanish.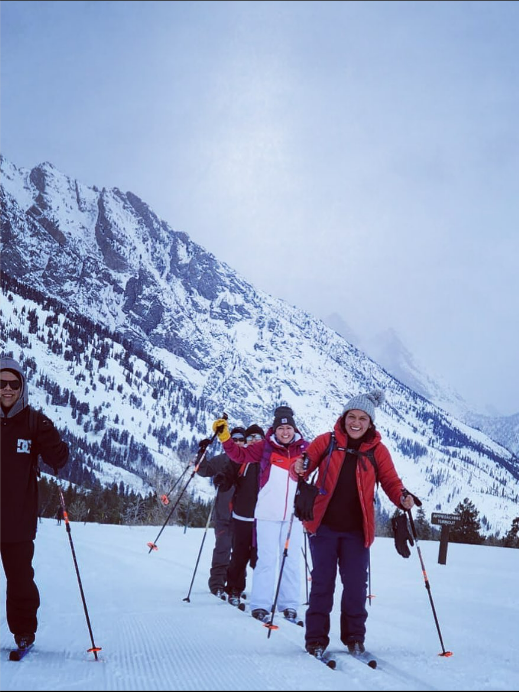 These are all problems this local organization is attempting to address. Camina Conmigo translates to 'walk with me' and their mission is just that..
Starting in 2022
In 2022, Camina Conmigo was able to hire guides to lead organized adventures in the outdoors with aid from Jackson Hole Travel and Tourism Board.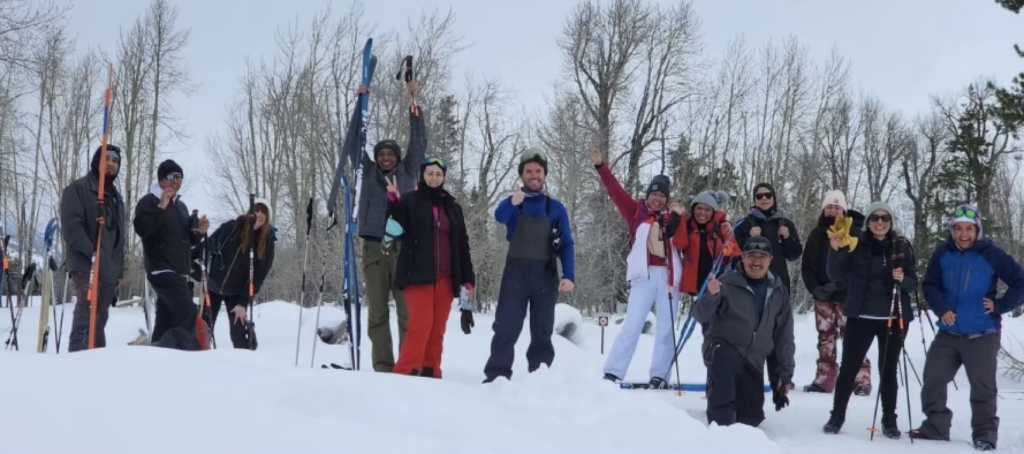 One of the most popular excursions was a cross-country skiing workshop with Nancy Leon and JH Nordic. Many people there were on skis for the very first time and with Nancy's guidance, it was a striking success. "We've had a waiting list of all the cross-country ski trips – it's definitely a very popular one and we hope we have more capacity for it next year," remarked Vazquez.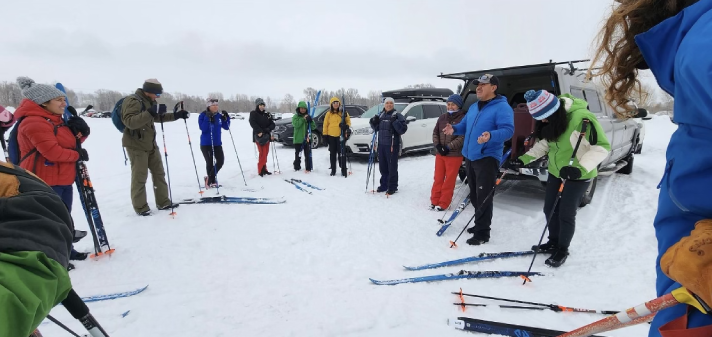 In addition to cross-country skiing, Camina Conmigo has organized snowshoeing, day hikes, and backpacking. "We went to Blue Minor Lake and it was really beautiful," says Vazquez.
A goal for Camina Conmigo for the near future includes a gear library for helping to properly outfit new trail users with whatever might be needed; shoes, backpacks, tents, sun shirts, and more.
Another goal is to get wilderness first responder training. "Giving those skills to our leaders and guides to bring to our excursions to teach will in turn help all of our participants," explains Vazquez.
All of these combined efforts of Camina Conmigo and their supporters have a big impact. Immersing the Latinx community to the outside in their own backyard has the potential to drastically change individual experience and rewrite the present narrative.