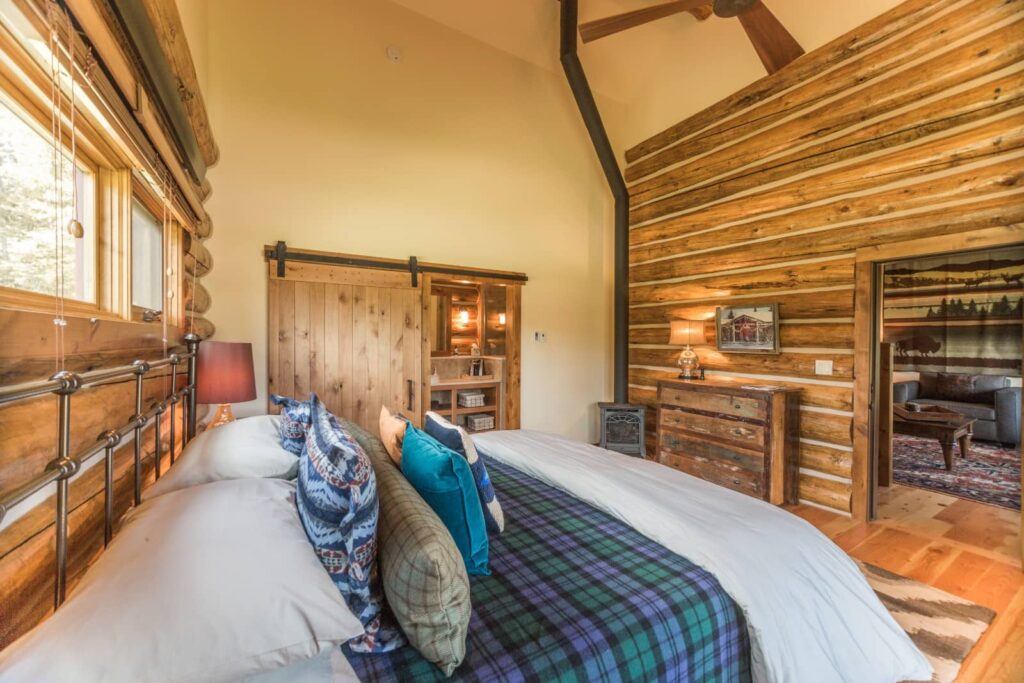 Early morning in Moran
Before the first light dips onto the tips of the cathedral peaks, the day has already begun for Turpin Meadow Ranch's token Snow Angel, Elee Deschu. Her day usually begins at 5:30 am, firing up the Pistenbully to groom the vast nordic trail system that sits just north of Grand Teton National Park in Moran, Wyoming. She'll then write a trail report to send to the front office of the lodge that hosts 14 rentable cabins and chalets. Elee and the team at Turpin Meadow Ranch are essential to keeping operations running year round.
The Snow Men (and Angel) of Turpin Meadow Ranch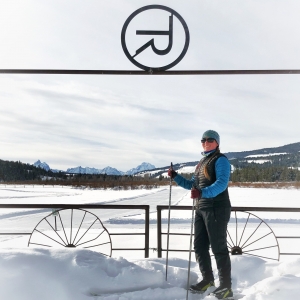 Elee, or endearingly nicknamed 'Snow Angel', has tasks as part of the team of 'Snow Men' that tend to the ever growing list of outside tasks required to keep Turpin Meadow Ranch running through the winter. Those tasks include assisting with the demands of grooming winter trails, ongoing maintenance of the fleet of snow machines, and assisting guests with their winter recreation needs. It takes a team of roughly 25 to operate Turpin Meadow Ranch but like most businesses in our region, it takes a few more employees to keep up with summer demands. Elee ensures, "The whole team is paramount to making this place sing."
Less than 30 miles north of the Jackson Hole Airport, TMR welcomes both overnight guests and day users alike to come to recreate on the vast Bridger-Teton National Forest land. In the winter, TMR provides 20km of Nordic Ski trails with both classic and skate tracks. They, also, offer rentals and lessons for anyone who might be newer to skinny skis. Their nordic area is a PSIA member school. Elee is level 2 certified, so while lessons are great for those newer to the sport, TMR assists those looking to refine their skills and take their skiing to the next level. In addition to cross-country skiing, TMR provides fat biking trails, snowshoe rentals, and tours. Turpin Meadow Ranch boasts their own fleet of snowmobiles and offers both rentals and tours on the snowscape.
Free Ski Day 2023 at Turpin Meadow Ranch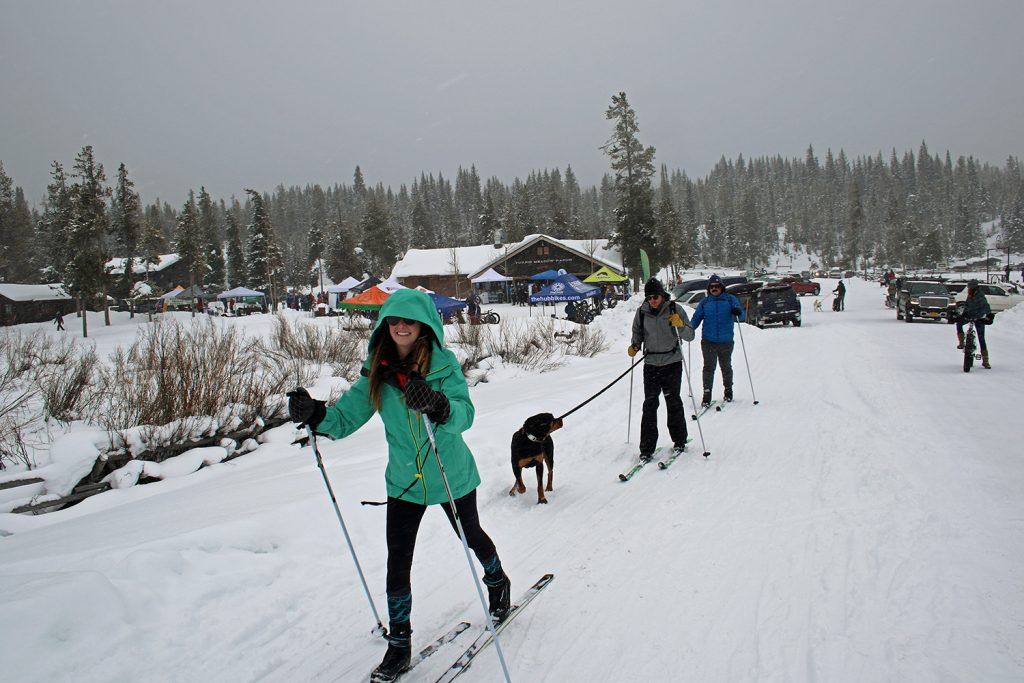 After a two-year hiatus due to Covid restrictions, JH Nordic Alliance hosted the beloved annual Free Ski Day event at Turpin Meadow Ranch once again last month. This day always proves to be the busiest of the season and this year was no exception. Over 600 recreators ventured up to TMR, many of whom were visiting the ranch for the first time.
Turpin Meadow Ranch general manager, Ron Stiffler, praised, "It was amazing to see the community come together again. It went flawlessly. Thanks to the support from the vendors especially JH Nordic and Nancy. The effort they put in was over the top." This event serves as a warm introduction for anyone interested in trying nordic skiing or fat biking for the first time. On this day, Turpin Meadow Ranch provides free gear to use which helps to break down the greatest barrier any novice might have, equipment. Snow Angel Elee was there teaching lessons and noted, "many were new to nordic skiing and their enthusiasm made it worthwhile. It got me excited about it."
Getting people outside on their Public Land
Sitting at a high elevation between Wyoming's two National Parks means that any given day at Turpin Meadow Ranch may look different. GM Ron Stiffler notes, "there remains a lot of fixation on the weather and conditions and what we need to get the trails and ranch in shape. A lot of times people say it's hospitality but really we're in the expectation management business." But in the end, to Ron, it's all worth it because his favorite part about working at TMR is by far the guests. He takes pride in being able to facilitate these unique alpine experiences.
Ron shares this value with his colleague Elee Deschu, who before Turpin Meadow Ranch, worked for Bridger-Teton National Forest.
"I sometimes call myself the fun facilitator.
My big mission is to get people outside and recreating on public lands."

Elee Deschu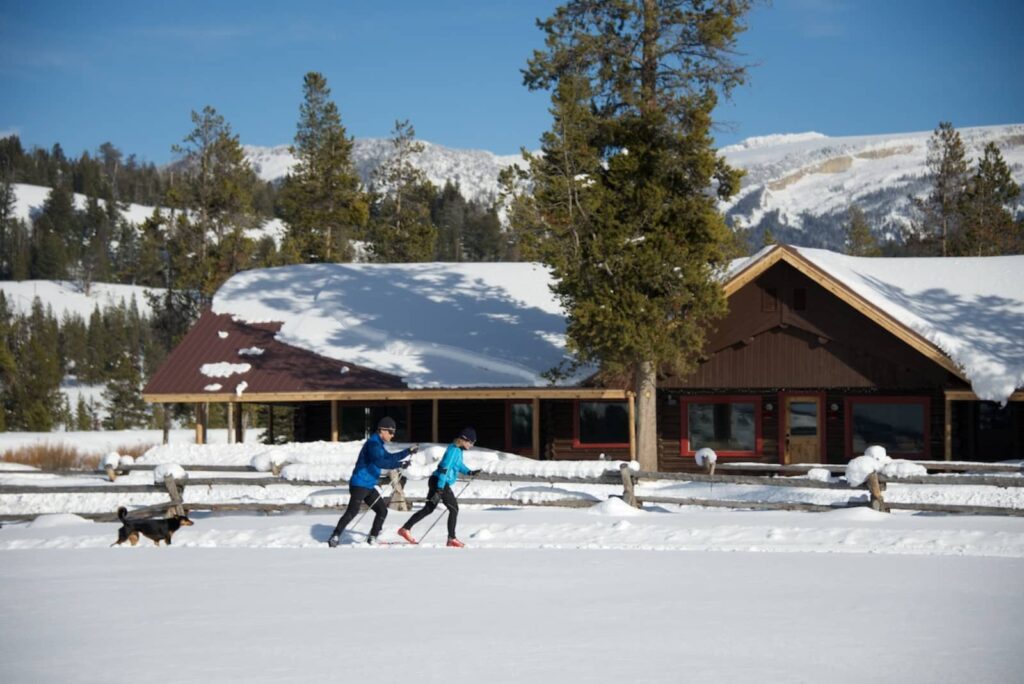 Though a hot tip from Elee to the public, if you want to have the trails to yourself, come on any day but Sunday and oftentimes you can find the trail to yourself. Transported to your private winter wonderland (on public land.) 😉