Von Gontard (aka Melody Ranch) Pathway - Plowed trail
4.4mi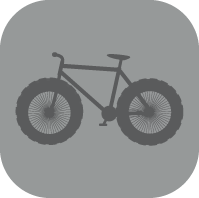 ---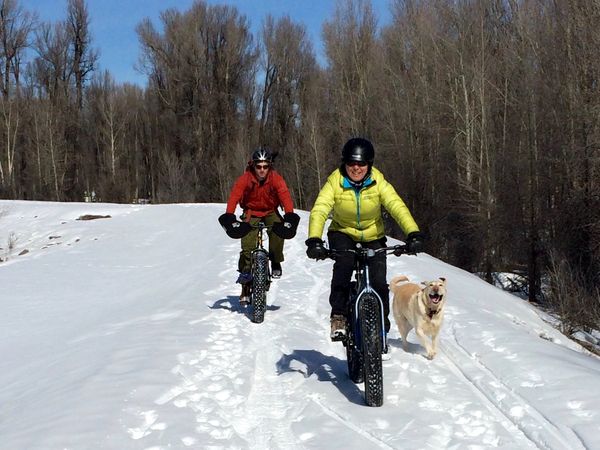 Access via: Drive south from Jackson on Hwy 89 approx 4 miles to South Park Loop. Turn right, then right again after 100 yds into parking area. Trailhead starts on the east-side of the parking area.
Fee: $0.00
---
The Von Gontard Pathway is a plowed trail "to the asphalt"- no grooming - due to limited snow for much of the winter season. This still makes it a fun fat bike trail (fine for dog walkers & runners, too) just south of the town of Jackson.

The trail runs over rolling terrain for 2 miles (4 miles out and back) on the paved bike trail from Melody Ranch to the Game Creek road turnoff., and is plowed by TetonCo/Jackson Parks & Rec Views overlook South Park, Munger Mountain, Snake River Range, and the southern Tetons (Mt Glory & Rendezvous Peak) on the return. The trail has just enough ups and downs to make it interesting. Elk, coyote, trumpeter swans and other wildlife can often be spotted across South Park.

Maintained by Teton Co/Jackson Parks & Recreation.

Options to expand the ride include continuing by fat bike to the Game Creek trail at the south end, or continue on the north end along the pathway of South Park Road (and a section on the road) to the South Park trail.