Snake River Dike SouthWest
4.6mi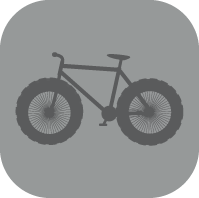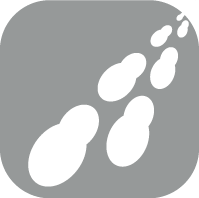 ---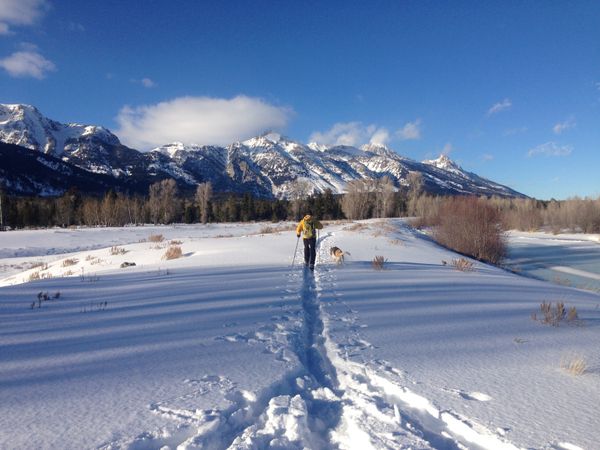 Access via: Hwy 22, SouthWest side of Snake River bridge, 1 1/2 miles east of Wilson WY
Fee: $0.00
---
A dog friendly favorite that is somewhat less traveled than Emily's Pond, un-groomed, more natural snow yet with easy, convenient access from both Jackson and Wilson, Located on the Westbank of the Snake River, the start is from the parking lot just off HWY 22 on the west side of the Wilson Bridge. The ski track runs along the southwest dike, flat, and usually has 2 skier tracks for classic XC.

As a popular dog location without the grooming, the tracks can get broken up by dog footprints. Moose are seen occasionally in the willows on both sides of the trail. Trail is an out-and-back. Note that the trail is on the dike and private property runs adjacent on the west. Please respect the private property and do not go off the dike. There is also a gate at Mile 2 and beyond, which should not be crossed.

Summer/year round: open and accessible to walkers, bikers, dogs -please pick up behind your dog, keep it clean and nice for all!