Oxbow Bend
2.0mi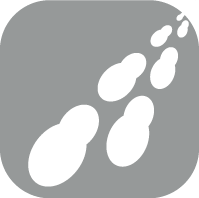 ---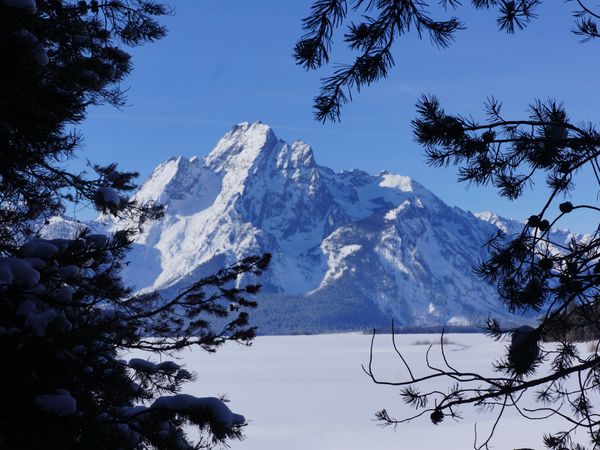 Access via: From Jackson, drive north on WY Hwy 89 to Moran Junction, turn left (west) toward the GTNP Entrance. Drive west 2 miles, passing the Oxbow Bend overlook. Turn left ¼ mile further to left (south) – park ar roadhead. No facilities.
Fee: $0.00 - donations appreciated
---
The Oxbow Bend trail is a beautiful, easy short trail along the shore of the oxbow bend of the Snake River, a half mile below the Jackson Lake dam. The oxbow bend has slower moving waters and is an excellent spot for winter wildlife viewing: trumpeter swans, otter, elk, moose. The ski trail follows the summer park service road for 1 mile out to the left bank (north side) of the river, and is relatively flat for the full distance. Once reaching the cul-de-sac end of the road, you can continue to ski down the river bank further east, if snow cover allows.

Views open up across Jackson lake toward Mt Moran, and on a clear day, are absolutely stunning. Return via the same route.

Oxbow Bend is a favorite place to spot bears - from mid-March through to December -so be sure to bring bear spray, give a wide berth to all wildlife.

Other trails in Grand Teton National Park