Pacific Creek - 2 Oceans Lake Loop
6.9mi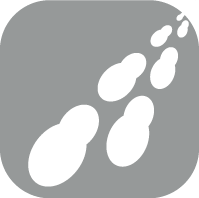 ---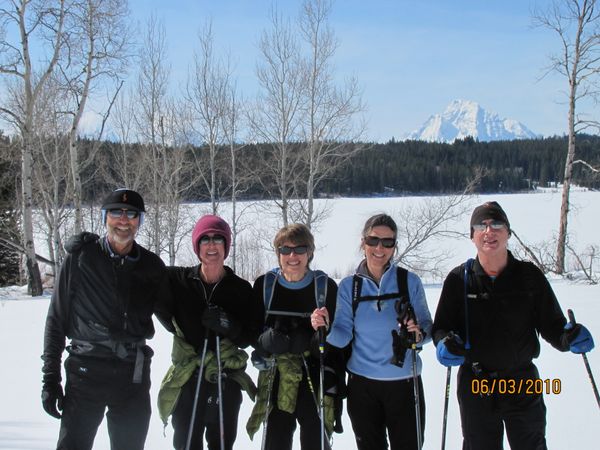 Access via: From Jackson, drive north on WY Hwy 89 to Moran Junction, turn left (west) toward the GTNP Entrance. Drive west 1 mile past the GTNP entrance, turn right on Pacific Creek road. Drive northeast 1 1/2 miles to the Two Oceans Lake Road trailhead on the left. Parking is limited. No facilities.
Fee: $0.00
---
One of the favorite back-country outings by one of our local Nordic grooming professionals is to head up the Pacific Creek Road and then cut over to Two Ocean Lake. This is the same trail beginning as for 2 Oceans lake to Emma Matilda ( see this trail), however, once you have skied out to the far eastern tip of 2 Oceans Lake, you then head east across the willows and meadows to connect with Pacific Creek.

The connection between the two roads is quite flat and if skied in ( i.e. a skier track in place), easy to do. It does not get a lot of traffic so sometimes you will have to break trail. Overall elevation gain is around 460 feet over 6.8 miles. We rank this as 'Intermediate" since you may need to break trail and the track is skier tracked.

"It is hard to beat for wilderness cruising".

Summer Trail: This area of Pacific Crfeek, Two Oceans and Emma Mathilda Lakes offer beautiful hikes circumnavigating one or both lakes, from the Pacific Creek side as a starting point. This is grizzly bear country -from mid-March into December -be sure to bring bear spray, travel in a group of 3-4 ideally (do not travel alone), be aware of any animal carcass that might attract a bear.
Other trails in Grand Teton National Park