Steve Swan grew up on a farm in Iowa, which he still continues to operate with his wife, Connie, and son, Gannett. Along the way he attended the University of Colorado receiving a degree in Anthropology. He and Connie have three, wonderful, mostly grown, children. Steve has been grooming at Trail Creek since nearly the dawn of time.
When Steve is done setting tracks at Trail Creek, he loves to set his own tracks backcountry touring, usually over 100 days per year. A sailboat, ski boat, drift boat, fishing boats and kayaks are all part of Steve's summer fleet, and when not on the water, Steve has logged thousands of miles on bicycles in the US and abroad. Gardening, hunting, food, and flying his 1958 Cessna 172 are additional passions.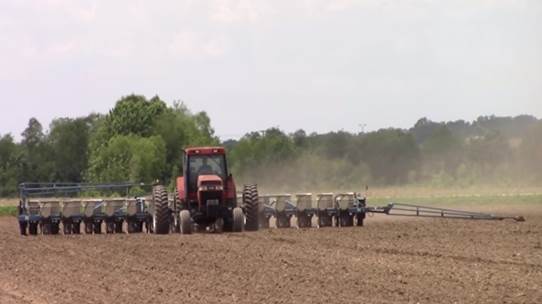 Steve Swan: I grew up on an Iowa farm in a family of travelers. My great-grandparents were quite adventurous. Driving to Yellowstone in 1925 and Mexico City in 1950 were some of their exploits. My grandparents, likewise, loved exploring, traveling to 6 of the 7 continents. They began a tradition of taking a trip with each of their grandchildren, allowing them to choose anywhere in the world to go.
Family Vacations and University in the West
One of our family favorite vacation spots was western Wyoming, and my parents purchased a bare lot above Dubois in the 70's and planted a pop-up camper on it. It was the hub of many great adventures with family and friends for years.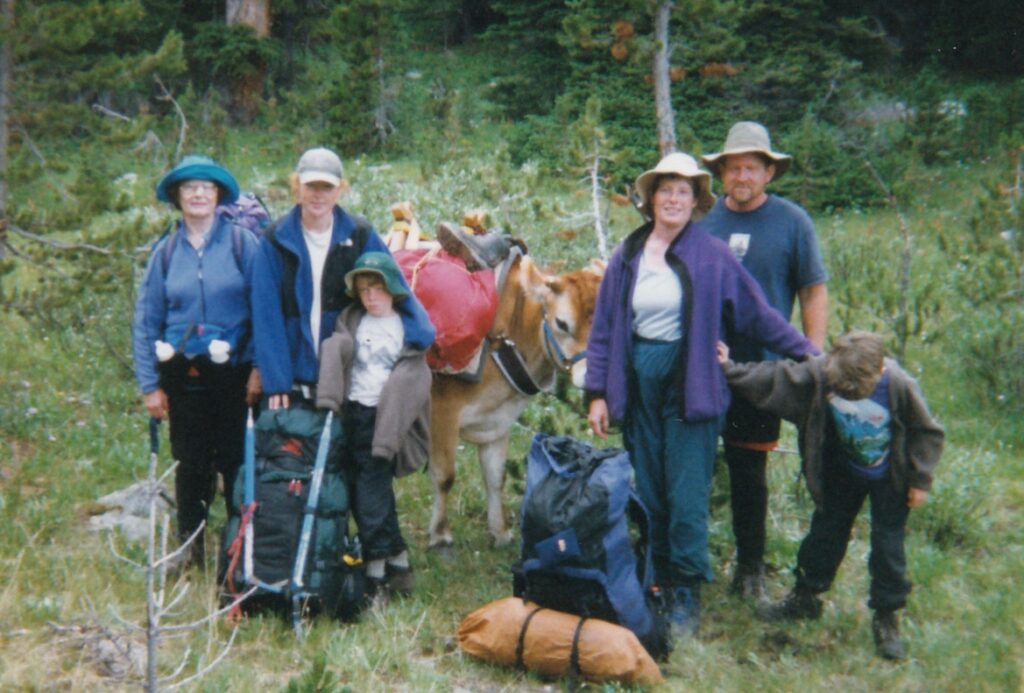 When college rolled around, the mountains called me to the University of Colorado in Boulder, CO. When I wasn't studying, there was climbing, skiing, and exploring the mountains, including some places that are quite off-limits now, like gold mines . . . never a smart idea, but not a felony in those days. I took a gap year and moved to Jackson for the first time in the early 1980s, where I waited tables at the Alpenhof, and dove into the world of Alpine skiing. Back then being a ski bum meant reveling in your poverty. I only had jeans—no ski pants—so bought a sewing pattern for pajamas and some nylon fabric to craft "snow pants". Riding Thunder Chair when it was -30º (not uncommon back then) was brutally cold.
After graduating from college (my wife says to include the Phi Beta Kappa bit) and spending a year in Seattle, with thoughts of going to grad school, I decided to return to the family farm, where I met my wife, Connie. We have been blessed with three brilliant, talented children–Jessica, Hunter, and Gannett.
Our first family vacations were to Jackson and Yellowstone, but over the years we took our family to 49 of the 50 states. Connie and I have been to all 50, but the kids will have to go to Hawaii on their own! Our youngest son, Gannett, is named after Wyoming's highest peak. When Gannett was 5 years old (and Hunter was 6) we purchased a pair of Jersey steers we named Billy and Yak, and trained them as pack oxen so we could get in to the base of Gannett Peak. After four attempts we summited Gannett Peak as a family when Gannett was 7 years old.
Moving to Jackson
In 2000, when my father wasn't quite ready to retire from the farming operation, we took the opportunity to enrich our lives by moving to Jackson. That first winter I got a job running a snow plow at the airport, which led me to getting a private pilot's license and becoming a certified flight instructor. Connie was a CPA and was working with Walt Berling's wife, Bec. We became friends, and Walt, who was then JHSC Nordic director, offered me a grooming job the next season.
Early days of Trail Creek Grooming
That first year at Trail Creek was an eye-opening experience! The old Pisten Bully cat ran about half of the time. My first month at Trail Creek basically entailed heading into the woods with one of the machines and wandering around until I found my way out. I still sympathize with new skiers trying to negotiate our trails. I just tell them to keep taking a left and eventually they will get out.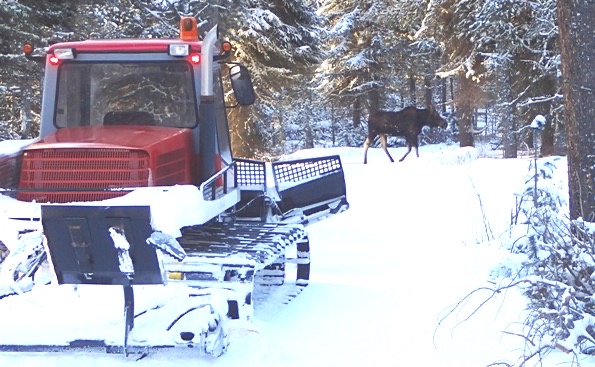 Nordic grooming is a unique profession, in that it often entails working for days on end without talking to anyone but yourself. At first, I split the time with another groomer. At the end of the first season, I approached then-JHSC director Maggie Hagen about doing all of the grooming, about 28 hours per week. I was willing to work seven days a week, about four hours a day, and make sure the grooming got done, and Maggie accepted the plan. That basic schedule has been in place ever since. Somewhere along the line I started writing a daily grooming report and sending it to passionate Trail Creek skiers and involuntary family members.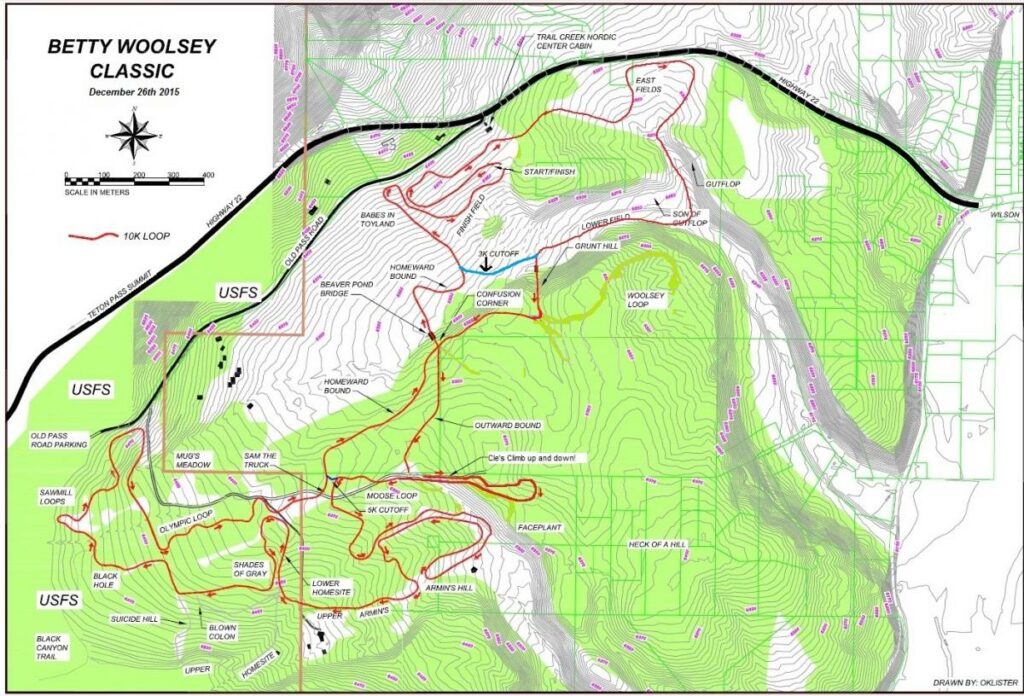 When my father retired and Connie became self-employed, we were able to go back and forth between Jackson and the Iowa farm, but Wyoming remained our primary residence. Moving twice a year has its challenges, and Connie says she always goes through transplant shock, but it is refreshing to have a change of scenery on a regular basis, and keeps the itchy feet a little happier.
Nordic Grooming and Skiing every day
Connie and I Nordic ski almost every day in the winter, hitting many of the groomed trails around the valley, but also touring some of the more remote ungroomed regions. One of our longer skis was 26 miles from the south entrance of Yellowstone to Lewis Lake. Yeti, The Abominable Snow-Dog Jack Russel Terrier, loved to ski jour and knew the difference between a loop and an out-and-back. After we had skied in 13 miles and turned around, he gave us really dirty looks when he realized we weren't doing a loop.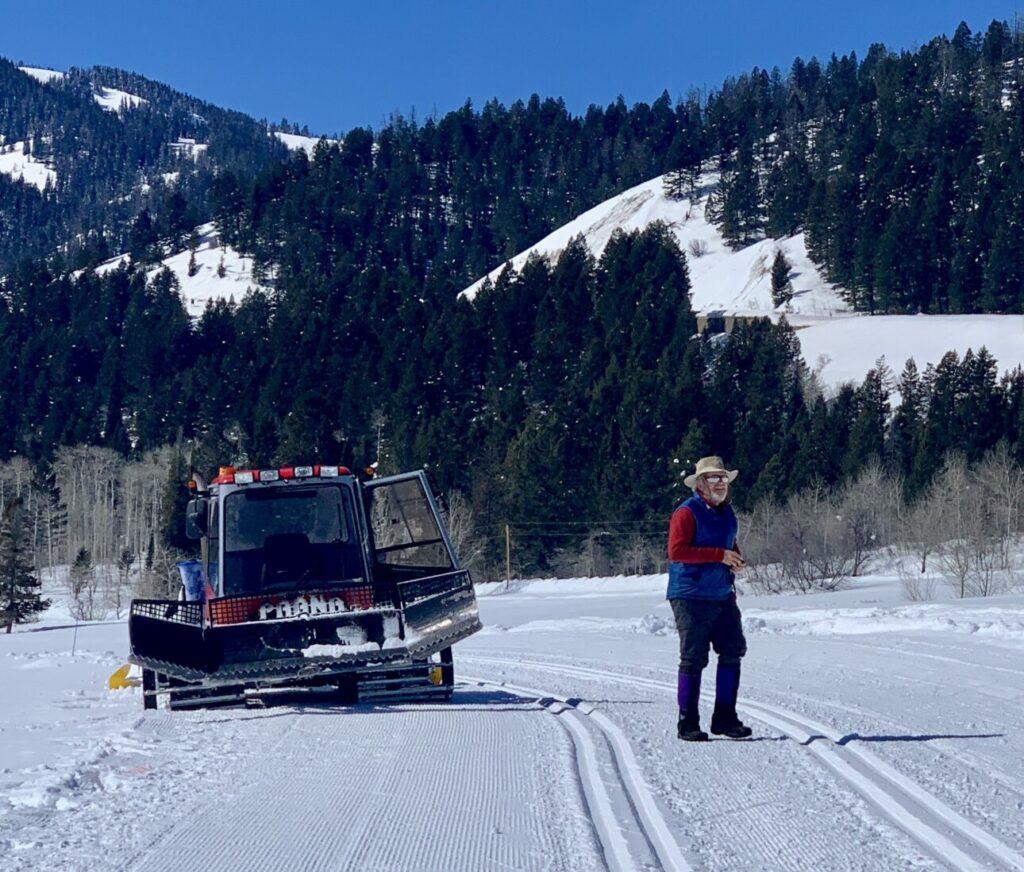 We continue to travel, visiting our children and new places. While Nordic skiing rules our winters, biking is the siren song in the summer. We've been coast to coast across the U.S., self-supported on bikes, and the two of us have also cycled in numerous countries in Europe. During the depths of winter, I plan the next trip. We love meeting the locals along the way, whether domestically or abroad.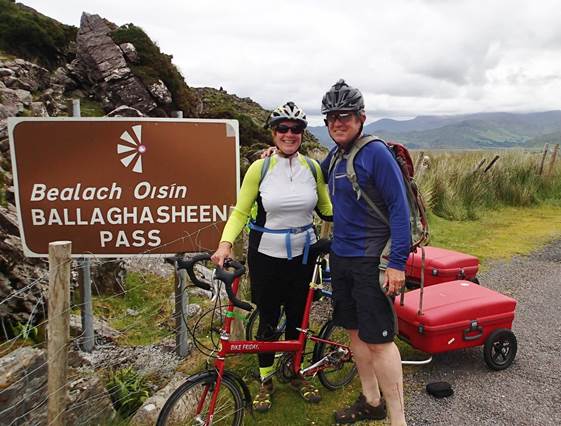 When I graduated from high school, I never dreamt that Nordic skiing would play such a huge role in my life. Connie and I have even had the opportunity to lead the PCJH ski group for the last two seasons. Nearly every day throughout the winter I see people from age 2 to well into their 80's making their lives richer by putting on Nordic skis—there is a great Nordic ski for everyone somewhere. One of my greatest joys in life is bringing smiles to people who venture out to slide around on something I've groomed.
Old Trail Creek Nordic grooming report by The Groomer (aka Steve)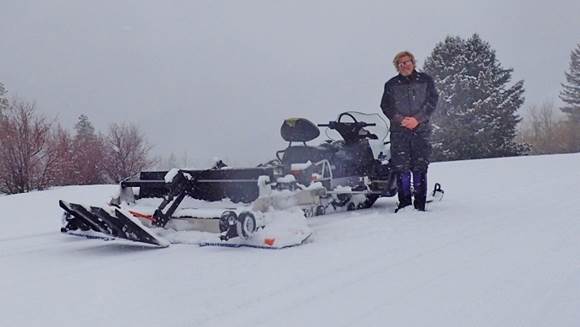 The time has come . . . the permit expires . . . even though the snow is resisting the season, we need to put things away today and bring an end to a Nordic season that none of us will ever forget. Think back to the big Thanksgiving storm that started the season in grand style, allowing us to bypass rolling and Ginzu'ing, with instead Pisten Bullying first passes everywhere. The snowy Betty Woolsey and incredibly busy Junior National Qualifier seem like another world from today's perspective. The season has ended in a way no one could have imagined, with amazing crowds of people skiing, yet sheltering in place.
One of my greatest desires and prayers is that, sometime around seven months from now, the next grooming report can be posted and all of you and your loved ones will be willingly subjected to more rambling tales of skiing, moose, and all the happenings of the great people who make up our local Nordic community, and that all will have survived this whole ordeal in the best way possible.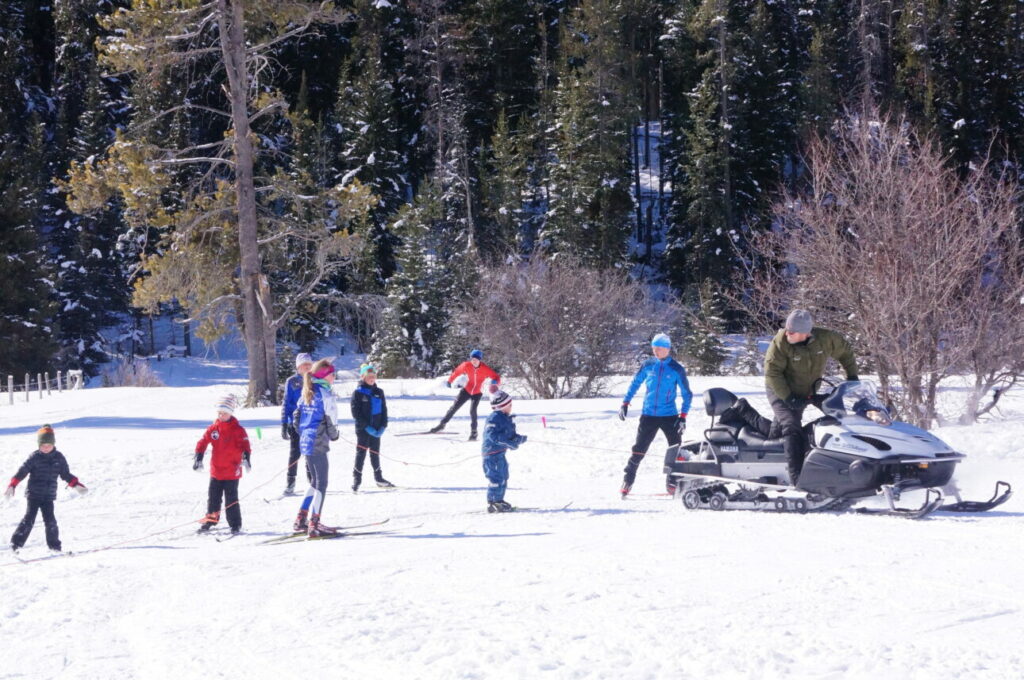 For today the Ginzu groomer was once again called to action on most major trails. Most classic tracks were reset and skate lanes received multiple passes. Although private property sections of Trail Creek are officially closed after today, and the Forest permit expires for grooming, the National Forest portion of the trails will hopefully have good skiing conditions for several weeks.
While requests to keep grooming have been heard and much appreciated, the turning of seasons cannot be ignored, and farm, gardens, water, and bikes are calling this groomer on to trails elsewhere. Never fear! This day is still a great day for an awesome Nordic ski.
Groomer's choice, as always, is Trail Creek.
Trail Creek Nordic, Home of the Jackson Hole Ski Club Nordic Ski Program
Be sure to come out to Trail Creek Nordic center and meet Steve next winter. You can catch Steve usually right after his full rounds of trail grooming, around 10:30-11am in the JH Ski Club Nordic cabin. The JH Ski Club Nordic program coached 220 local student-athletes, ages 5-19, this winter. Check out their program at JHSkiClub.org/Nordic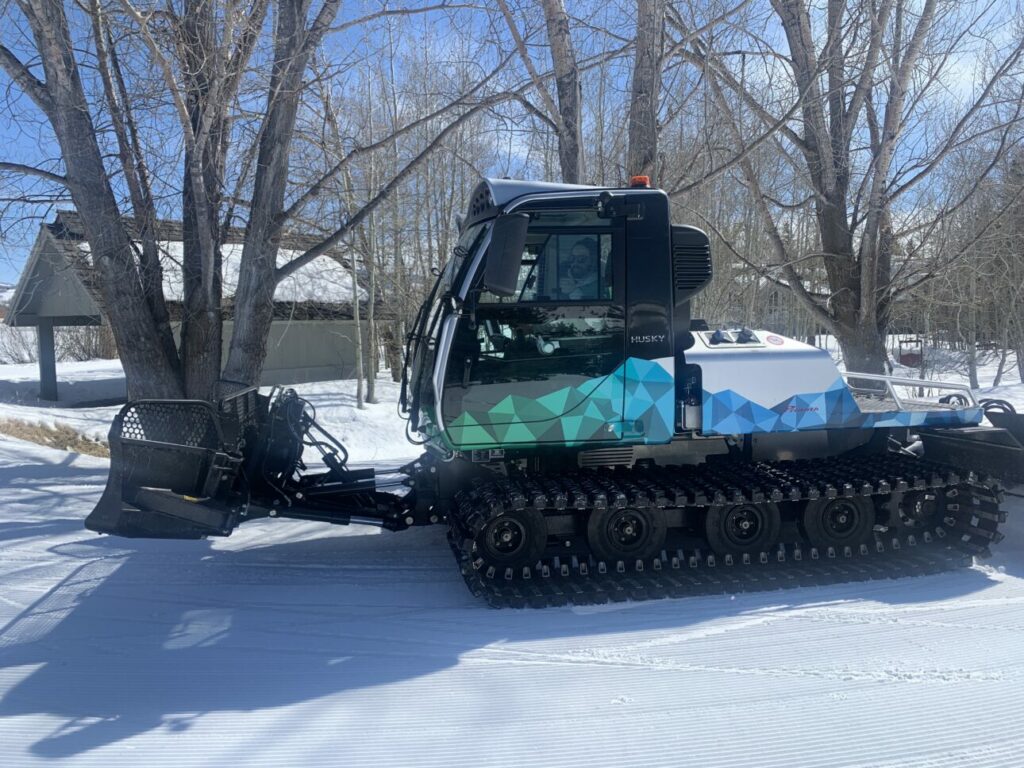 Here's the new snow cat, the Prinoth Husky, lead grooming machine in the JH Ski Club Nordic grooming fleet, added in November 2021, thanks to our generous JH Ski & Snowboard Club Nordic community, sponsors , and supporters.