Nordic Profile in Brot Coburn's Own Words
JH Nordic: When/Why did you first get into Nordic skiing?
In 1962, in the 6th grade in Tacoma, Washington, I was an aspiring Alpine racer. But my coach and favorite teacher, a fanatic Alpine and Nordic skier from New England, talked me and some classmates into giving cross-country skiing a try. At that time, the only source for X-C skis was an importer in New York City, and our teacher ordered several pair of Jaarvinens and Trysul Knuts. Except that I didn't have boots, so we drilled holes in my wingtip dress shoes to fit the 3-pin bindings. I quickly learned that grundvalla (pine tar) is applied to the base before the klister.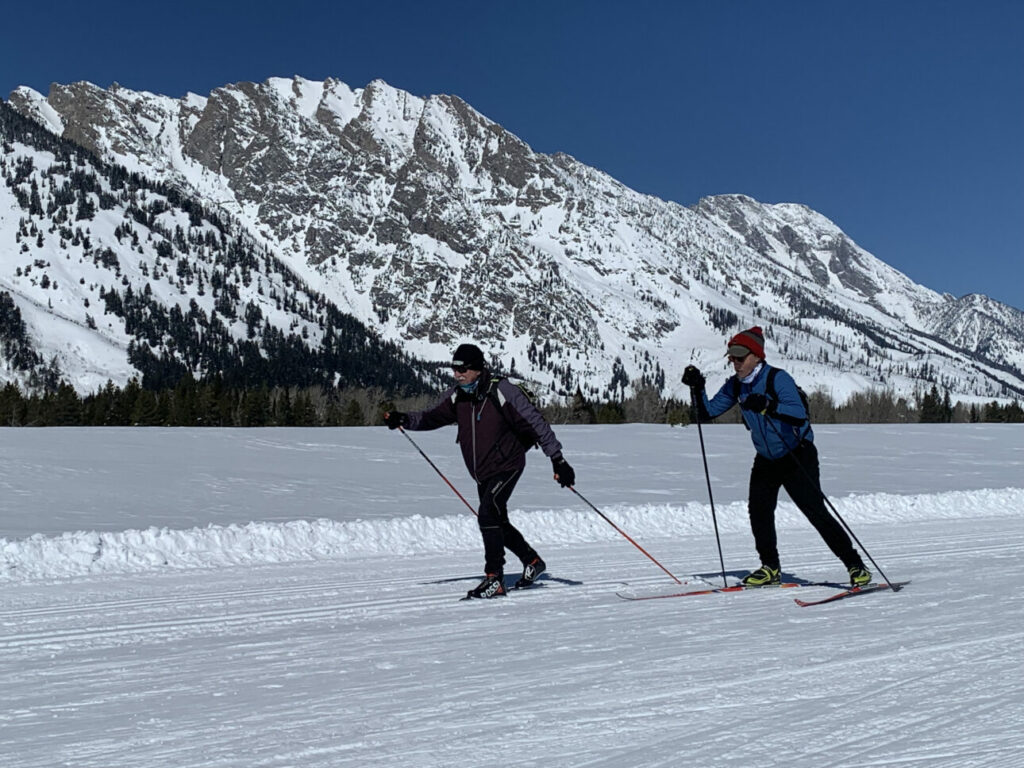 JH Nordic: How did you end up in Jackson Hole?
Around 1978, a friend's mother chartered a rickety prop plane to JH for the annual Bellevue (WA) Ski Club trip, and she had a few unclaimed seats. Two friends and I jumped aboard, and in the JH airport we parted ways with the Ski Club and took off via rental car to a cabin on the West Bank. We had little money, so we tried driving in reverse up Fish Creek Road to see if that would turn the odometer backward, to reduce mileage charges. Fast forward to 1993, after a couple decades of life and work in Nepal, when my wife and I had the opportunity to move to JH.
JH Nordic: What is your greatest Nordic accomplishment?
Two memorable milestones come to mind: A few years ago a college ski racing buddy coerced me into entering the Winthrop Derby 15k Classic, in the North Cascades, and I ended up winning the 65+ age bracket. (Never mind that I was the only entrant in that bracket, and that I finished 6 minutes behind the slowest of the seven racers in the 70+ bracket — sinewy guys with bushy white eyebrows and frozen mustaches speaking a Scandinavian dialect that sounded like gravel being slowly unloaded from a distant dumptruck.) And, of course, our own Moose Chase: again, I podiumed in the 65+ bracket and basked in glory — until I realized that I had inadvertantly taken a shortcut below the East Fields and — in humiliation — had to hand turn over the prize, a tube of Chapstick, to the real winner. (Get in touch if you'd like to hear stories of Nordic jumping in college — no aspect of which, during or afterward, would be allowed today.)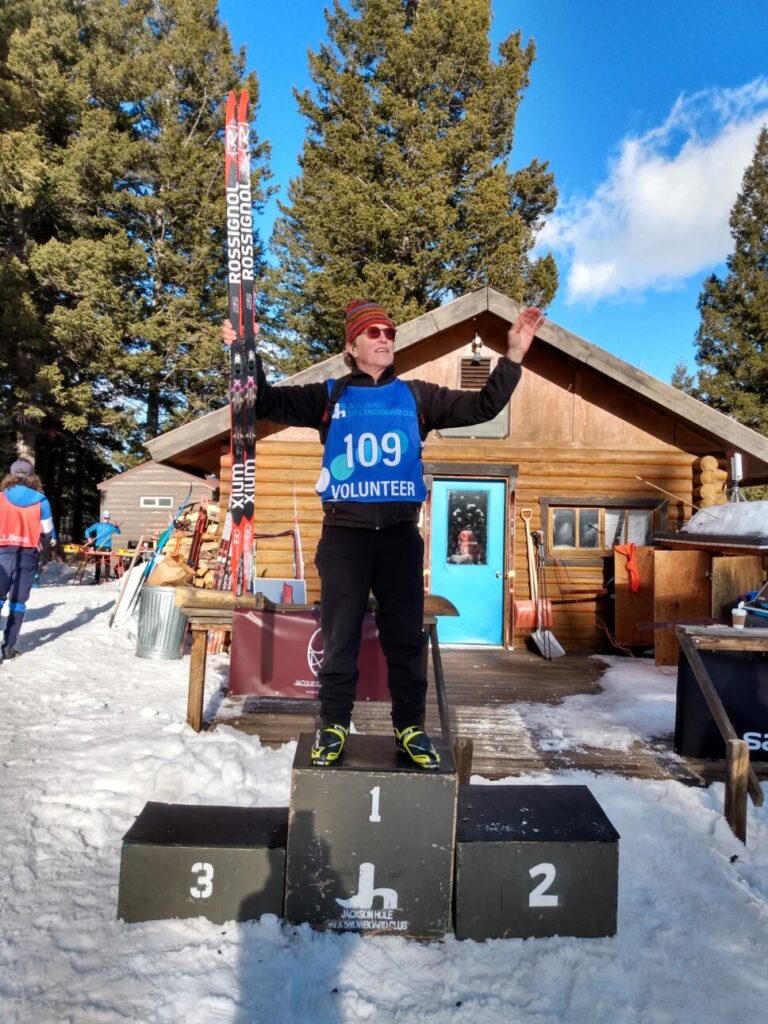 JH Nordic: What is your greatest contribution to the Nordic community?
I feel proud to be a member of a small but dedicated group: those who have essentially switched parties from Alpine to Nordic. In my case the switch was logical because, as a reckless junior Alpine racer (1969 Jr. National team), I never really learned how to ski recreationally — which is not a formula for longevity after the age of 70. (That transition to Nordic really begun at a Winter Carnival race in New England: while executing a Jean-Claude Killy explosive start in a GS, I promptly launched out of both bindings.) Nordic now has all my attention and support — and I encourage others to join us pinheads.
JH Nordic: What advice would you offer a Nordic skier who is just starting out?
I hope that anyone able, young or old, can learn to X-C and get out and ski at least occasionally; if they live to my age, it just may be the safest winter recreation one can find, short of migrating to Florida. Until recently, I nurtured dreams of picking up wingsuit diving and open ocean kiteboarding ("splat sports," a friend calls them) but have decided — okay, my wife Didi decided — that I should stick to more age-appropriate activities. I should have stuck with X-C all along. Slow down and enjoy!