Weather Forecast – Snow above 8000 ft
Possibility for early season Nordic skiing on Teton Pass/Mt-Elly Trail (watch your base!)
Fall is a time, when the early storms come through, and as long as freezing is well below 8500 ft, we often begin to get a base of snow, allowing some early adventure on XC skis on Teton Pass. It's always fun to get out on skis for the first time, feeling the anticipation of winter to come. Weather forecast hints that next Thursday – we may have snow on Teton Pass. JHNordic will be out looking for a chance to put skinny skis on! Other early season options (thanks to elevations above 8000 ft include Grand Targhee and Togwotee Pass). Remember, the base is non-existent, no grooming, you're on your own!
---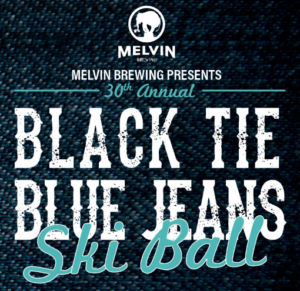 Black Tie Blue Jean Ski Ball
Saturday, Sept 29th – 5-10pm – Top of the Bridger Gondola, JHMR
There are still a few tickets left to attend this super, fun-filled gala night – Buy tickets.
Can't make it to the Ski Ball? Bid on the huge
Silent Auction here.
Amazing things, trips, experiences, concert tickets to bid on! Benefits the JH Ski & Snowboard Club youth ski programs.
---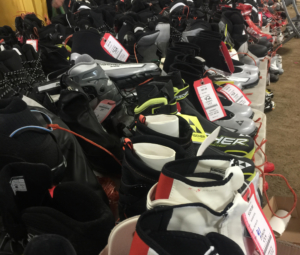 JH Ski & Snowboard Club Annual Ski Swap
Saturday, October 20th (drop off gear on Friday Oct 19th)
Teton County Heritage Arena, Snow King Ave., Jackson
Good time to give your ski gear and clothing a pre-season clean-out, and sell your gear or buy new and good condition used gear through one of the largest Ski Swaps in the InterMountain West. Benefiting the JH Ski & Snowboard Club youth programs, this year welcomes outside vendors bringing in new gear as well as great deals on used gear and clothes from our community. Sign up for early-bird access to get in early. jhskiclub.org or call 307 733 6433
---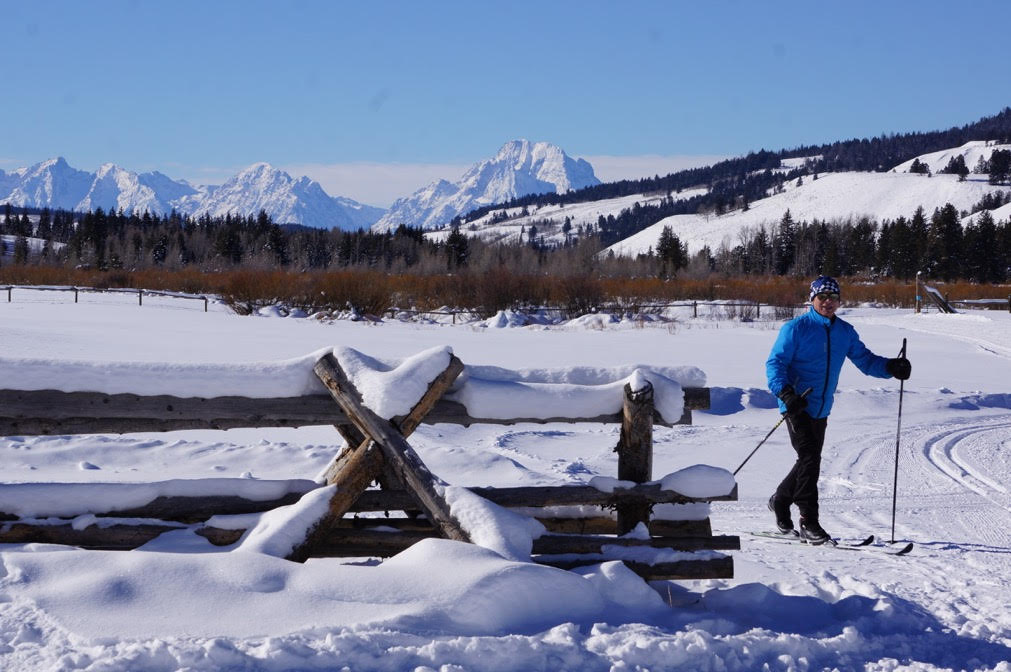 Save the Date – JH Nordic Alliance Annual Free Ski, Fat Bike, and Snowshoe Events
Sunday 6th January – 10am-3pm – Turpin Meadow Ranch
Mark your calendar for one of JH's favorite Winter events – demo the latest skate and classic cross-country skis and boots, take a fat bike for a spin, freshen your technique with a free ski lesson on Skate or Classic cross country skis, take a wilderness tour on snowshoes or Nordic skis, free trail access, yummy food and drinks, winter trail info from USFS, more bikes and skis then ever. Family friendly, dog friendly (bring a leash for area around the lodge), Free shuttles from Jackson-Turpin (RSVP for shuttle to Info@JHNordic.com) JHNordic.com/Events
---
Early Ski Season Kick-off at West Yellowstone Rendezvous Ski Fest
Thanksgiving week
For many Jackson Hole -Teton Valley Nordic skiers, the first opportunity to get on groomed snow-covered trails is during the Annual West Yellowstone Rendezvous Ski Festival. Youth Ski Cubs, Masters, enthusiasts from across the West ( and even midwest!) descent on West Yellowstone beginning Tuesday Nov 20th- Saturday Nov 24th. Come for a day, 2 days or all week. The town is full of Nordic skiers, a full program of training, clinics , groomed trail, watch the biathlon teams train… Close to Jackson Hole (2 hours drive). Be sure to book your hotel early.
---
Pre-season training
Train, have fun, lift your ski season performance!
Great time to keep on yr bike, hit the roller skis, do some trail running, and get into those pre-season Ski Fitness workouts and classes. We love TRX, yoga, Ski Fitness at Wright Training, spin class, and even though PT workouts from last year are good… whatever works for you, grab a friend or family member and keep at it.. You'll be happy you did once the snow is here!
JHNordic was inspired by the USSA Nordic Certification Course training hosted by the JH Ski Club Nordic program, and the presentation on the latest in athlete development for world class – Olympic level Nordic Ski training and development. Bryan Fish, USSA Cross Country Ski Development Manager presented how the USSA and regional ski clubs work to develop best in class Nordic ski racers such as USA Gold Medalists, Jessie Diggins and Kikka Randall. Read more.
---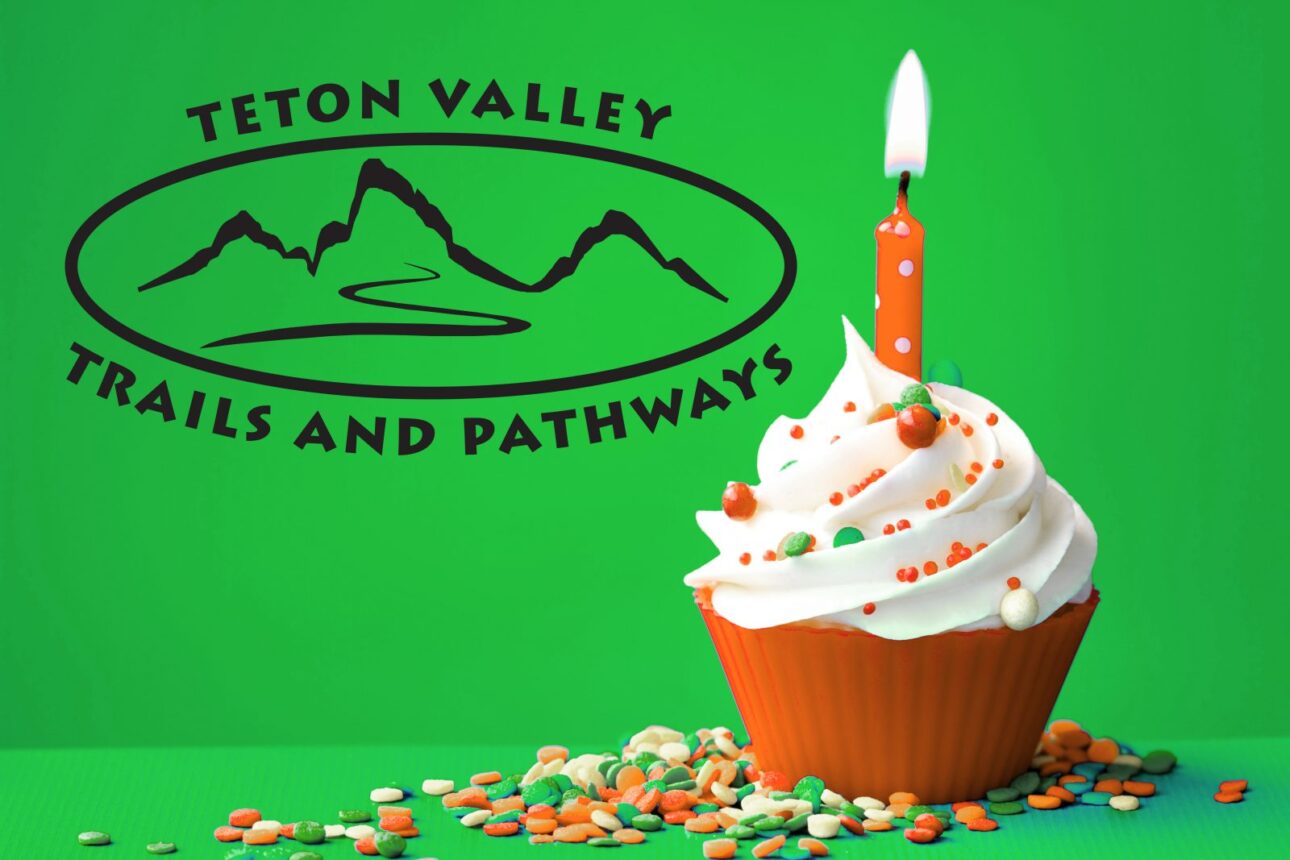 TVTAP'S 20th Anniversary
October 6th – 3pm Hike at Southern Valley Trail,  Mike Harris Trail, Victor
 5-8pm BBQ Dinner at the Knotty Pine, Main St., Victor
Start the afternoon with a walk or ride in Southern Valley- learn about the project work we've been doing with our partners and plans for year-round recreation. Program Director Nick will lead a short bike ride and Executive Director will take you on a hike.
Follow with a BBQ celebration at the Knotty Pine, Main St., Victor – Learn more here.
---
Send us your event dates, stories, photosFollow JHNordic on Facebook, Instagram @JHNordic, #JHNordic
Sign up for Daily or Once a Week JH Nordic Trail Condtion Reports to know what's groomed , what's happening first thing every morning – or just Saturdays