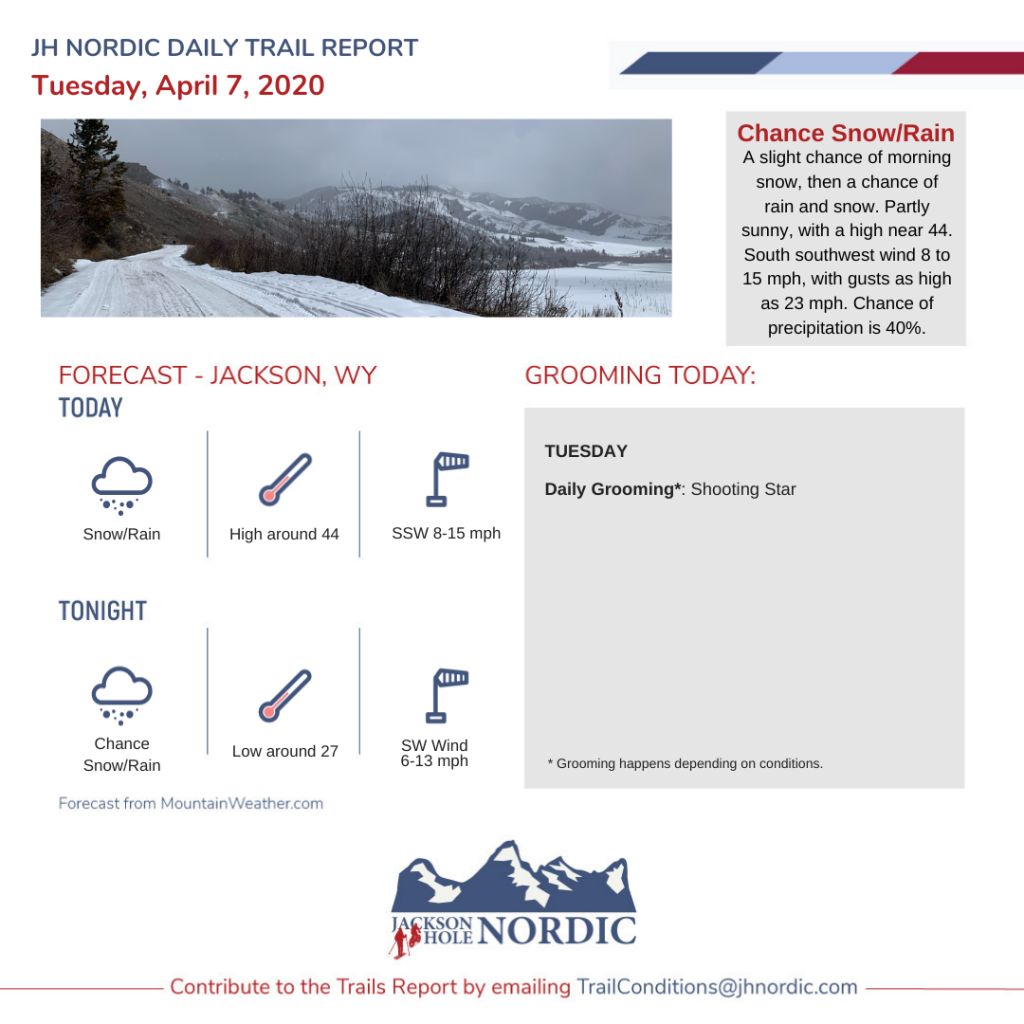 ---
Thank you for continually sharing your photos with us of Nordic skiing in Jackson Hole and for recreating responsibly.
---
HomeSchool SnowSchool by Winter Wildlands Alliance
We love this Home School-Snow School with creative lessons based around snow!
With schools and workplaces closed, millions of kids and parents are now at home trying to figure out how to proceed. In an effort to provide some homeschool educational support and a bit of sciency fun in a trying time, Winter Wildlands has compiled some of their favorite SnowSchool activities that parents can use at home with their own kids (to ensure proper social distancing). Some of these activities are hands-on and designed to be done in a snow-covered backyard, others can be done online and don't require snow.
---
Let's get creative with JHNordic Face Masks!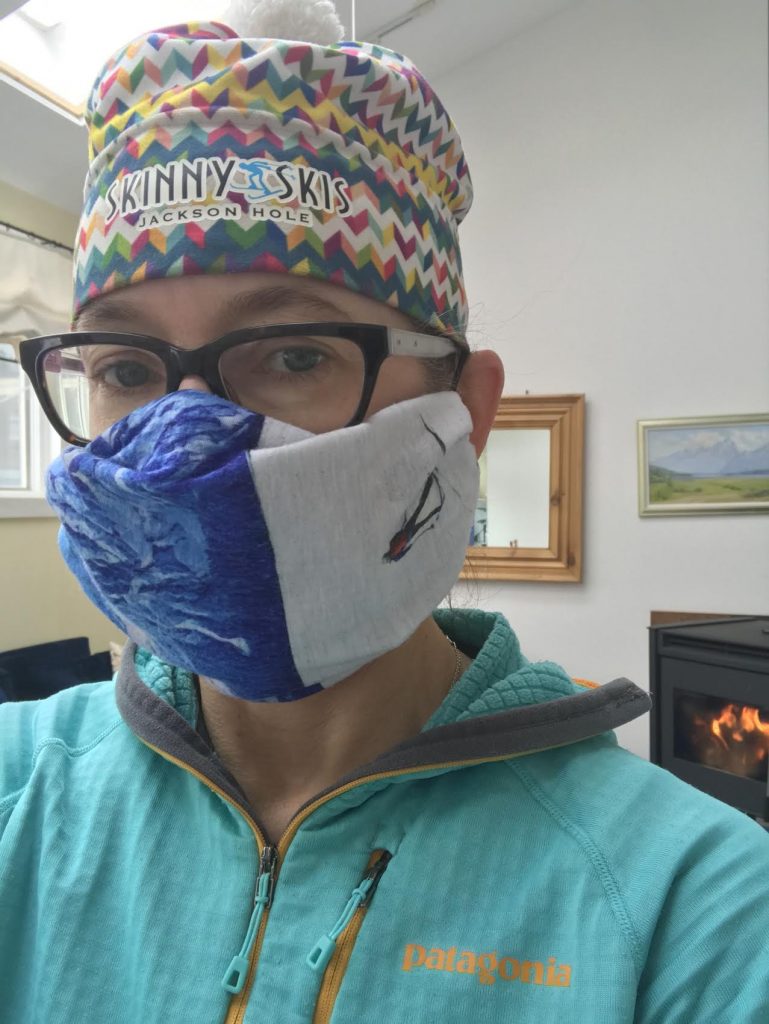 Click the button below to find out how to make a facemask out of your JHNordic buff . Avalon 7's Rob Kingwill shows us in a few easy steps how to modify your neck tube for better protection in public spaces.
And don't forget to send in your favorite nordic ski, fat bike, winter trail fun photo to enter the JH Nordic annual neck gaiter design competition. Prizes to win, plus your own image featured on next season's neck gaiter/ buff!
---
JH Nordic Neck Gaiter (Buff) Contest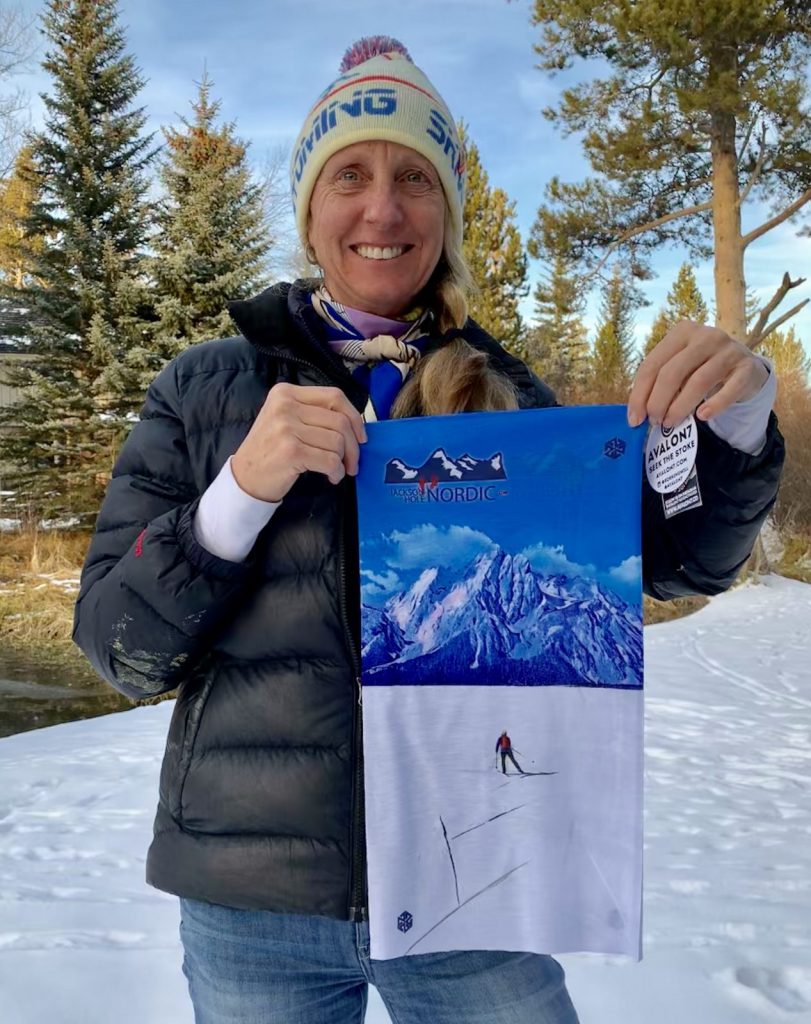 Find yourself with extra time on your hands these days? We challenge you to take your best nordic or fat bike photo and submit it for our buff contest!
The first place winner's photo will be featured on next season's buff, receive 10 of the new buffs, and a prize pack from JH Nordic Alliance. Second place will receive 4 new buffs and a JH Alliance prize pack. Third place winner will receive 2 new buffs and a JH Alliance prize pack.
The deadline for contest entry is April 30th, 2020. Email your photos to info@jhnordic.com or show them off on social media tagging #jhnordicbuff and @jhnordic to be considered. You must be the owner of the image being submitted.
---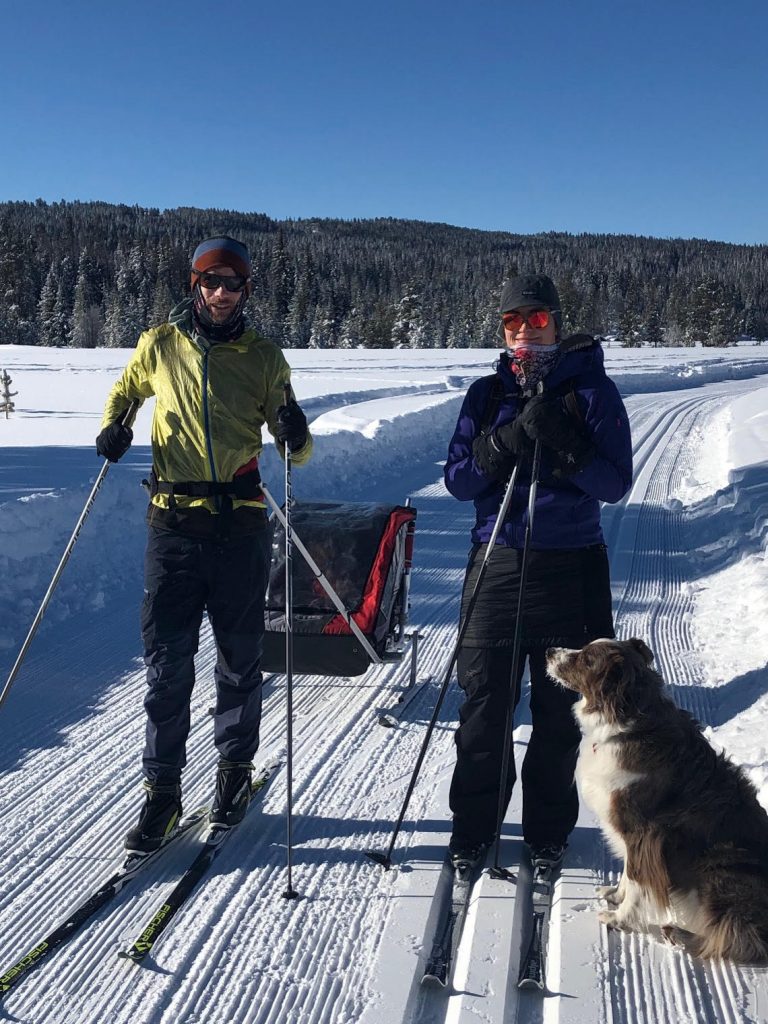 Photo of Winter Memories
David Yogg, Lynnette Gaertner , 21 month old , Greta in the Chariot and their dog, Ozzie at Turpin Meadow Ranch in February!
Submitted by Joan Yogg
---
Winter Trails & Pathways Survey from Teton County Parks & Rec
Teton County/Jackson Parks & Recreation would like you take a few minutes and participate in an annual survey related to winter service levels in Teton County and the Town of Jackson. They want to hear your thoughts on ice rinks, grooming, pathway maintenance and sidewalk plowing. Your feedback is very important and will help Parks and Rec provide service levels consistent with community need.
---
TVTAP: Grooming Comes to a Close but Outside is Not Cancelled
A week ago, we thought our Winter Trails we were at the mercy of Mother Nature.
Due to the Idaho statewide Stay-Home order, we have made the difficult decision to cease grooming. It feels irresponsible and in direct opposition to the order to have staff or volunteers engaging in travel related to something that is not listed as essential. We care deeply about providing healthy recreation options for our community and need to balance this with staff, volunteer and community safety.
---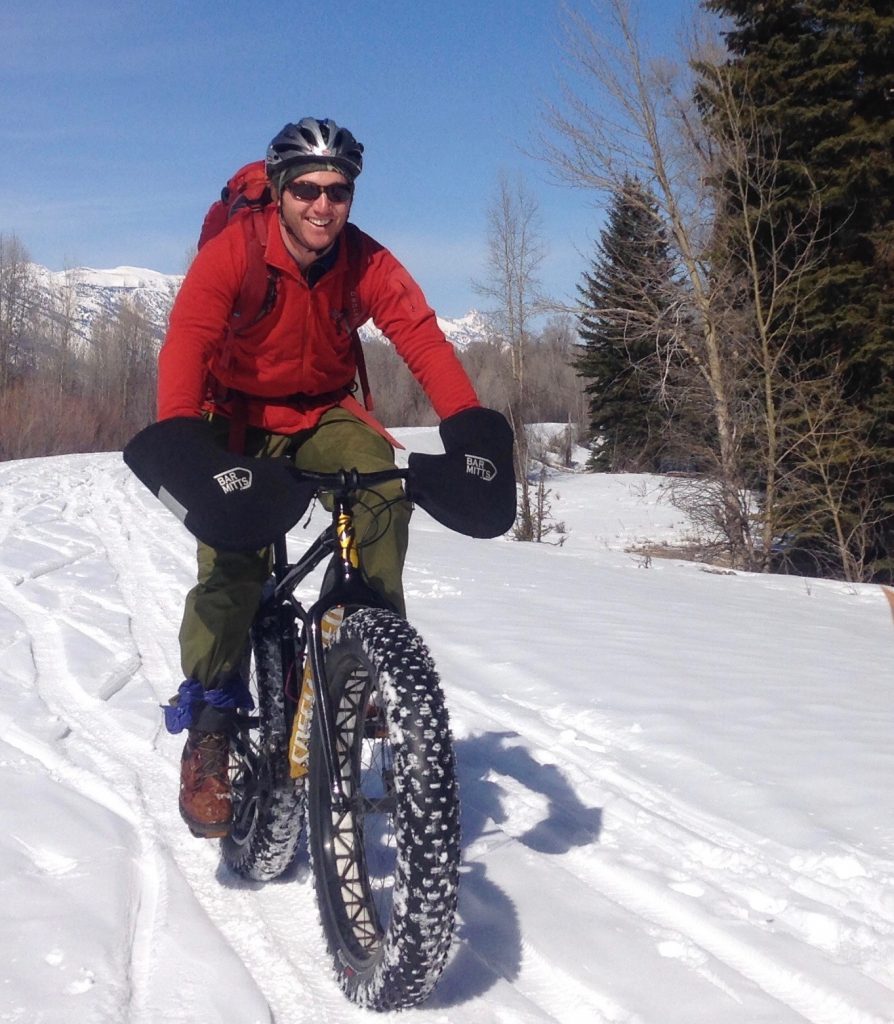 Teton Mountain Bike Tours this Spring
Teton Mountain Bike Tours is offering Guided Fat Bike Tours and Bike Rentals for the Spring Season! They have Guided Fat Bike Tours in the BTNF and Bike Rentals – Pathway Bikes, Mountain Bikes and Fat Bikes to ride on Local Paved Pathways/Roads and the Local Groomed Trails/ Snowmobile Routes!
The Bike Rental Rates are Fat Bikes – $50.00 and Pathway and Mountain Bikes are $40.00 plus WY Sales Tax. There will not b Regular Office Hours during the Spring Season – so best to call or text @ 307-690-0712 for Guided Fat Bike Tour or Bike Rentals and set up a time to meet @ TMBT Shop – 545 North Cache St – Jackson, WY Next to Creekside Market!
Fatbikes for Sale! – TMBT is selling their Fatback Rhino FLT Fat Bikes – Black – 16" (1) & 18" (2) and Sky Blue – 16" & 20" – $1200.00/Fat Bike plus WY Sales Tax ! If you have always wanted to own a Fat Bike – NOW is the Time to Buy a Fat Bike – can ride a Fat Bike All Seasons of the Year – Great Alternative Activity to Skiing in the Winter Season!
---
Grooming Updates and Closures
As things are changing by the day, we want to update our community on grooming schedules and closures.
Teton County Parks & Rec- Grooming finished for the season.
Trail Creek – The last day of grooming was March 31st
Snow King is closed for the season but allowing uphill travel
Shooting Star – Grooming continues for classic and skate skiers, however, NO SNOWSHOEING for the remainder of the season due to snow conditions and supervision. Please, note many trail restrictions will begin to appear as the season begins to winds down and the snow profile diminishes. The Nordic Shop will be closed until further notice.
Teton Pines Nordic Center is closed for the season. Teton Pines Nordic Shop and Clubhouse are also closed.
Jackson Hole Golf and Tennis – Nordic track closed for the season.
TVTAP groomed trails – Based on the order today by Governor Little, grooming operations have ceased for the season since it's not considered an essential service.
Snake River Sporting Club – Nordic Trails closed for the season.
Grand Targhee – will be closed for the rest of the 2019/20 winter season, with no further grooming for the Nordic and fat bike trails. However, skiers and cyclist may use the trails.
Uphill Closures:
-Jackson Hole Mountain Resort has closed for the season joining the effort to slow the spread of COVID-19

Last Updated: 3/31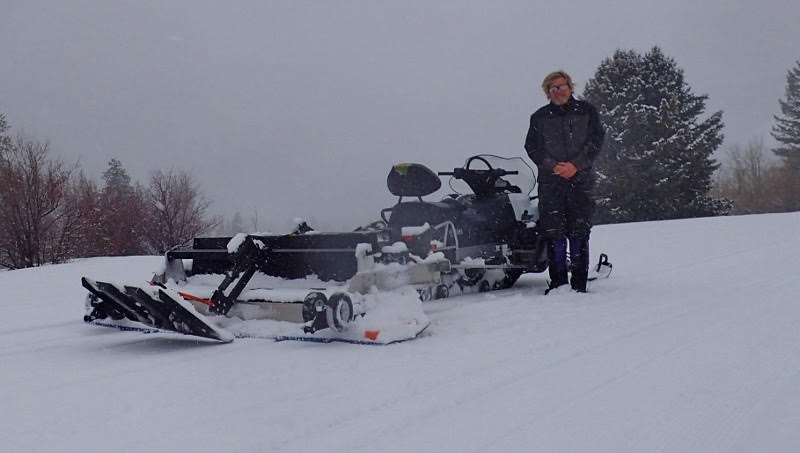 Final Edition!
The time has come . . . the permit expires . . . even though the snow is resisting the season, we need to put things away today and bring an end to a Nordic season that none of us will ever forget. Think back to the big Thanksgiving storm that started the season in grand style, allowing us to bypass rolling and Ginzu'ing, with instead Pisten Bullying first passes everywhere. The snowy Betty Woolsey and incredibly busy Junior National Qualifier seem like another world from today's perspective. The season has ended in a way no one could have imagined, with amazing crowds of people skiing, yet sheltering in place
One of my greatest desires and prayers is that, sometime around seven months from now, the next grooming report can be posted and all of you and your loved ones will be willingly subjected to more rambling tales of skiing, moose, and all the happenings of the great people who make up our local Nordic community, and that all will have survived this whole ordeal in the best way possible.
For today the Ginzu groomer was once again called to action on most major trails. Most classic tracks were reset and skate lanes received multiple passes. Although private property sections of Trail Creek are officially closed after today, and the Forest permit expires for grooming, the National Forest portion of the trails will hopefully have good skiing conditions for several weeks.
While requests to keep grooming have been heard and much appreciated, the turning of seasons cannot be ignored, and farm, gardens, water, and bikes are calling this groomer on to trails elsewhere. Never fear! This day is still a great day for an awesome Nordic ski.
Groomer's choice, as always, is Trail Creek.
---
Last Day of Grooming Yesterday
Last Updated: 4/3
Cache creek is groomed and I good shape except for one bare spot and a shallow classic track. Game Creek will be finished by 11.
---
Last Updated: 3/30
Grooming Daily
Warmer springtime weather conditions will continue to make our Nordic Track icy in the AM and slushy in the PM. We have switched to our Spring PM grooming schedule for the Nordic Track which commences at 5:30pm.
* Due to this schedule and for the safety of all, we ask that everyone be off the trails by 6:00pm.
---
Last Updated: 4/3
Nordic: Most trails have been groomed this morning. About 1 inch of new snow from yesterday. Chilly, -3F degrees at the Nordic Equipment Building and -10F at the Warming Hut. Use caution on the downhills, may encounter some icy spots. As the week progresses due to warming afternoon temperatures and cold mornings, the crust skiing should improve. This will be the last grooming for the season. Thanks to all the folks who use the trails and especially the ones who pick up after their pets.
---
Last Updated: 3/8
Grooming Finished for the Season
TMR nordic and fat bikes trails are no longer groomed, however, are open for access thanks to Bridger-Teton USFS public lands. Bring bear spray as bears are starting to emerge from winter hibernation.
Last Updated: 3/25
Grooming Has Ended
Effective immediately, Grand Teton national park is closed to all park visitors until further notice. There will be no visitor access permitted. State highways and/or roads that transcend park/state boundaries and facilities that support life safety and commerce will remain open.

Grooming is finished for Teton Valley Trails and Pathways due to Governor Little's order to cease operations of non-essential services. Read more here.
A note from TVTAP: We are honoring the shelter in place order from the state. It has been a great season. Thank you for supporting our winter grooming program. Ski you next year!
---
Send us your event dates, stories, photos
Follow JHNordic on Facebook, Instagram @JHNordic, #JHNordic
Sign up for Daily or Once a Week JH Nordic Trail ConditionReports to know what's groomed,
what's happening first thing every morning – or just Saturdays.