Looking Back at the 2020-21 Nordic Ski Season
In case you missed it, here are ten of our favorite things to look back on from the 2020-21 nordic ski season in Jackson Hole. From being nominated for the Best of Jackson Hole in Cross Country Skiing for best Family Friendly Activity to our community-sourced Trip Reports and Nordic Skiing Master Clinics – take a look at some of our top highlights as we wrap up this winter season and head into spring.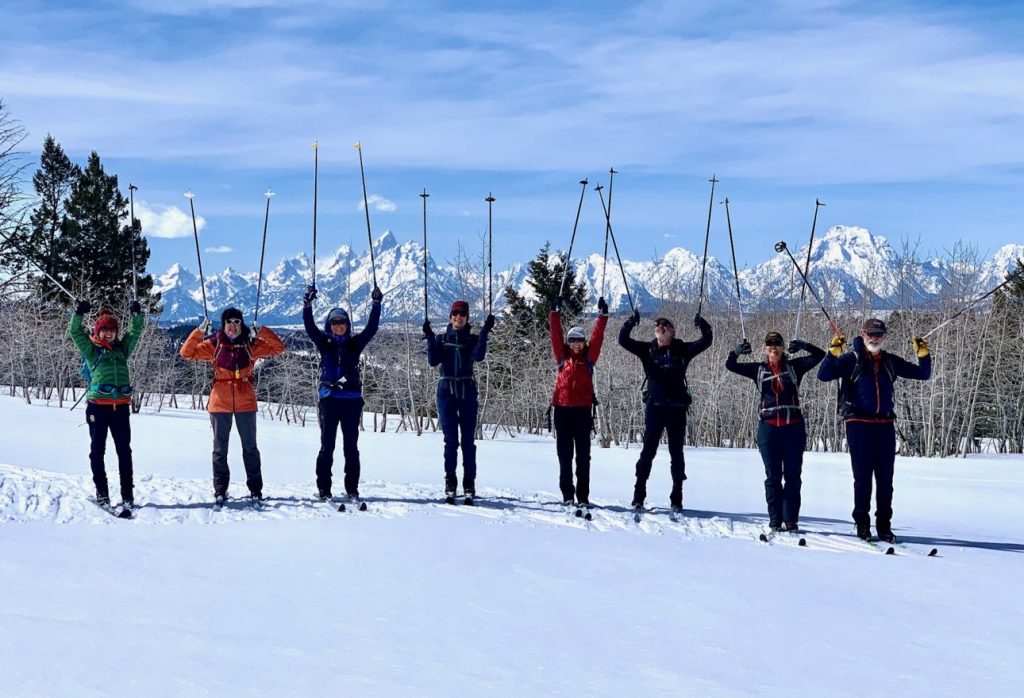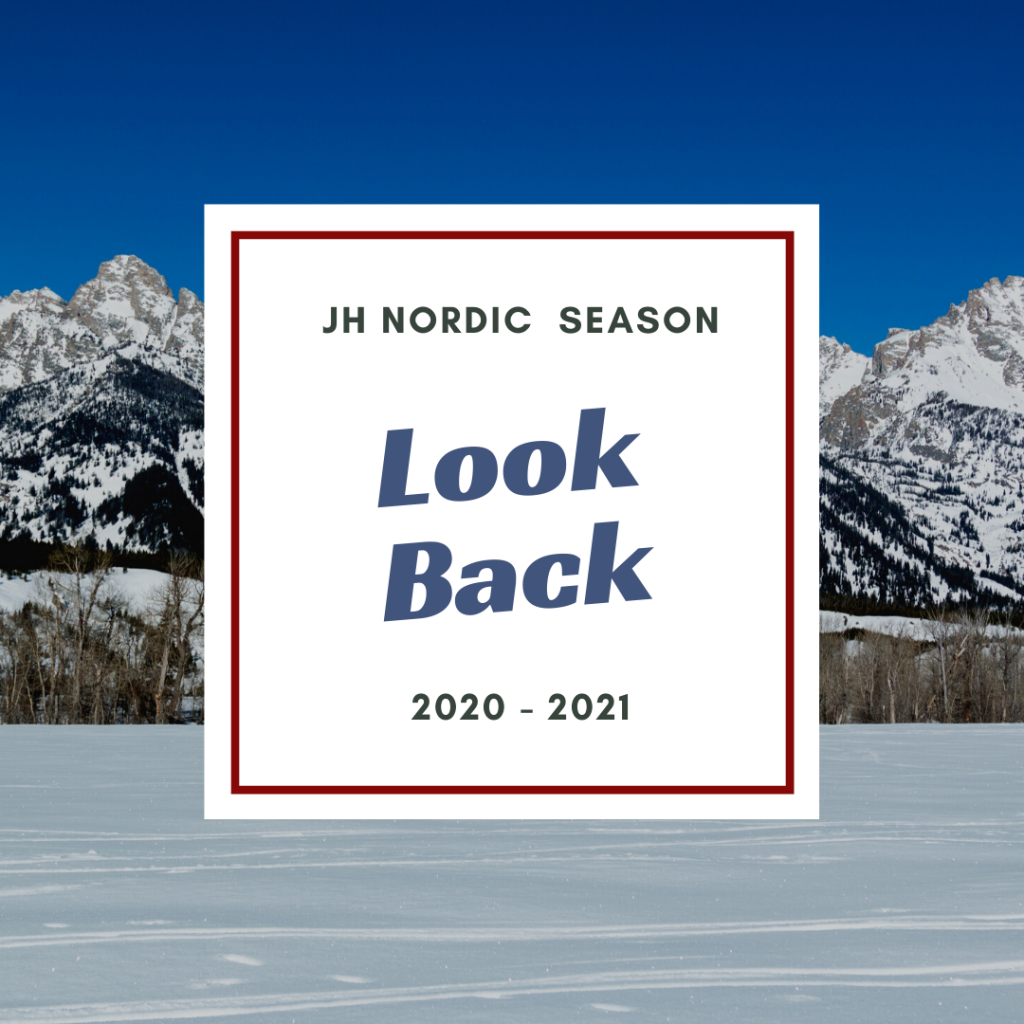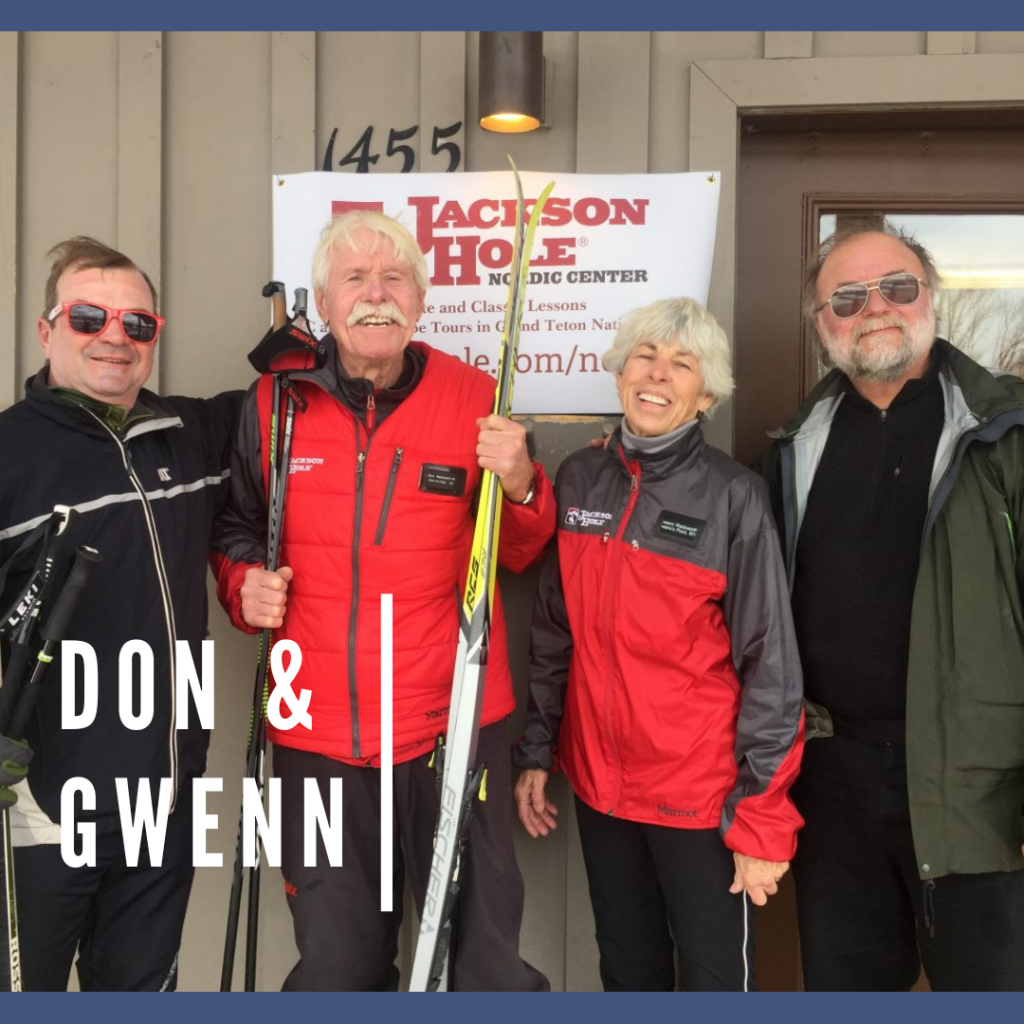 A conversation with Gwenn and Don Wadsworth about their early days living in Jackson Hole, how they got into Nordic skiing and how they eventually became teachers in the beloved sport. Take a look at their personal history and love for the Jackson Hole Valley.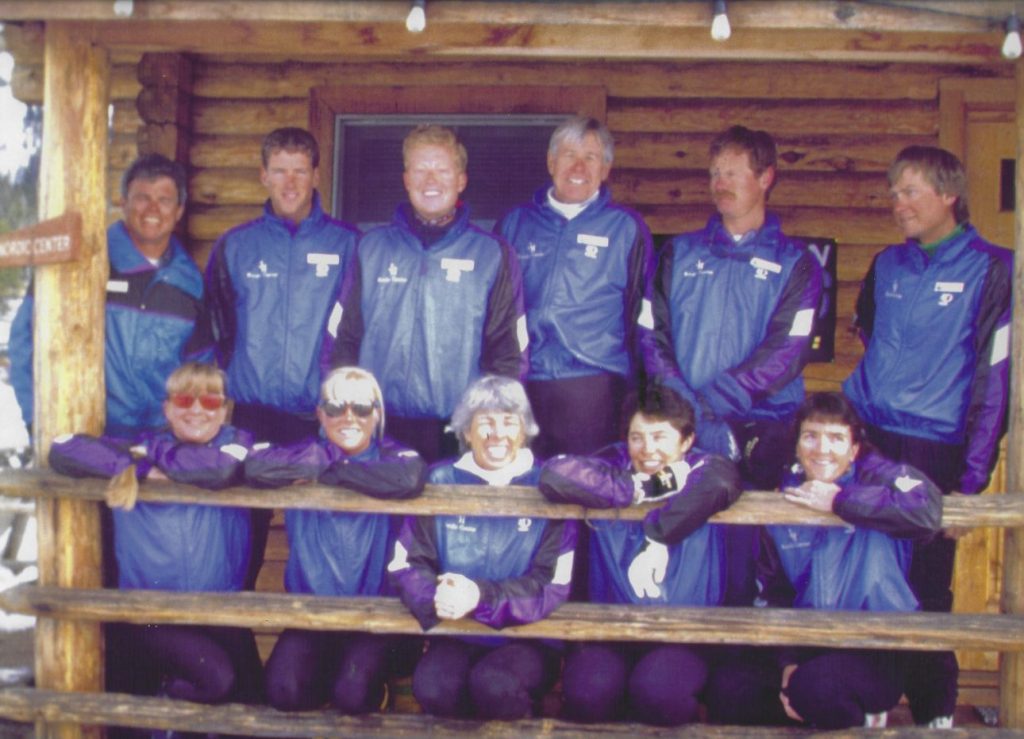 Friends of the Bridger-Teton is the nonprofit partner that supports the Bridger-Teton National Forest. Though there are many nonprofits in Jackson that work with the national forest, including Friends of Pathways and PAWS, Friends of BT is the first solely focused on the national forest.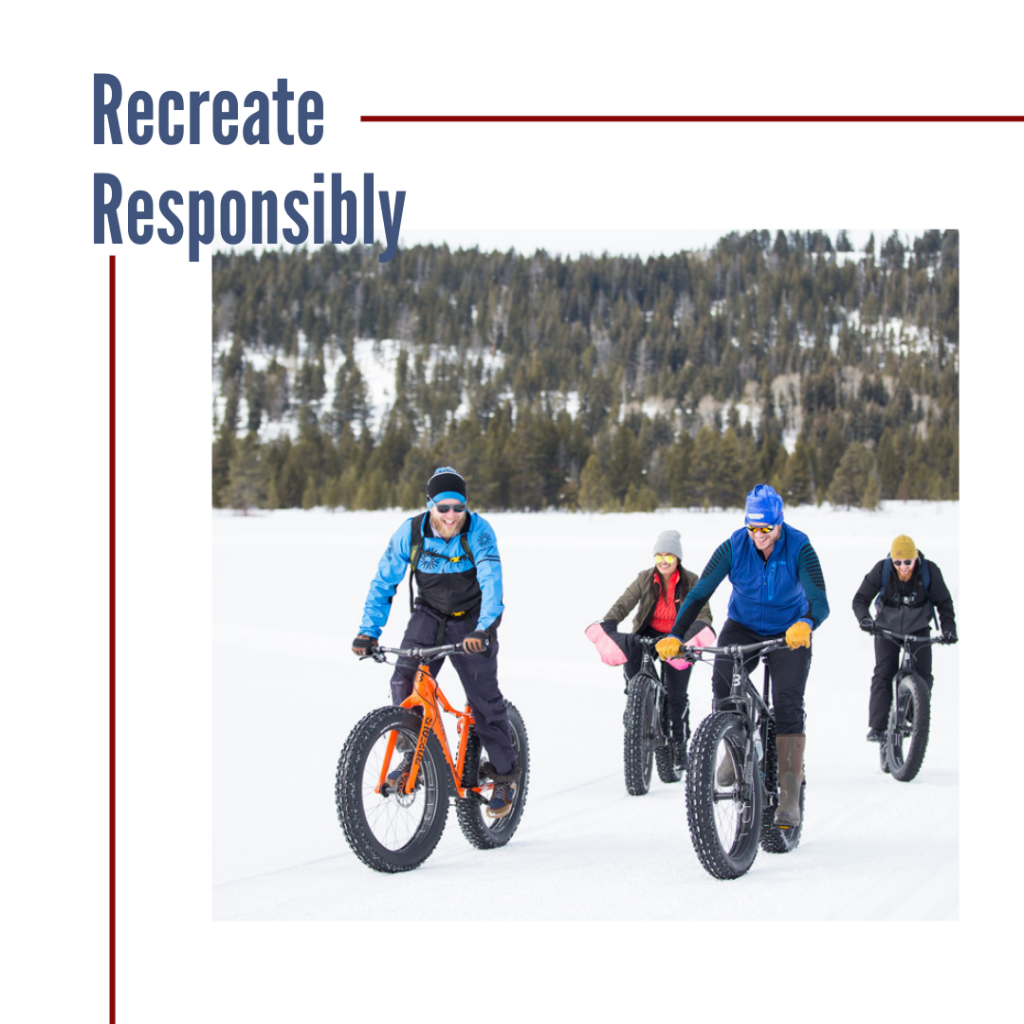 Gwenn and Don Wadsworth, Karen Daubert & Jared Smith, Renee Seidler, Erich Wilbrecht, Friends of Pathways, Teton Valley Trails & Pathways, David Hunger, Scott Horn, and the Bridger-Teton US Forest Service all contribute to the community that is built around the Jackson Hole Nordic Alliance. Check out their stories and contributions to the valley.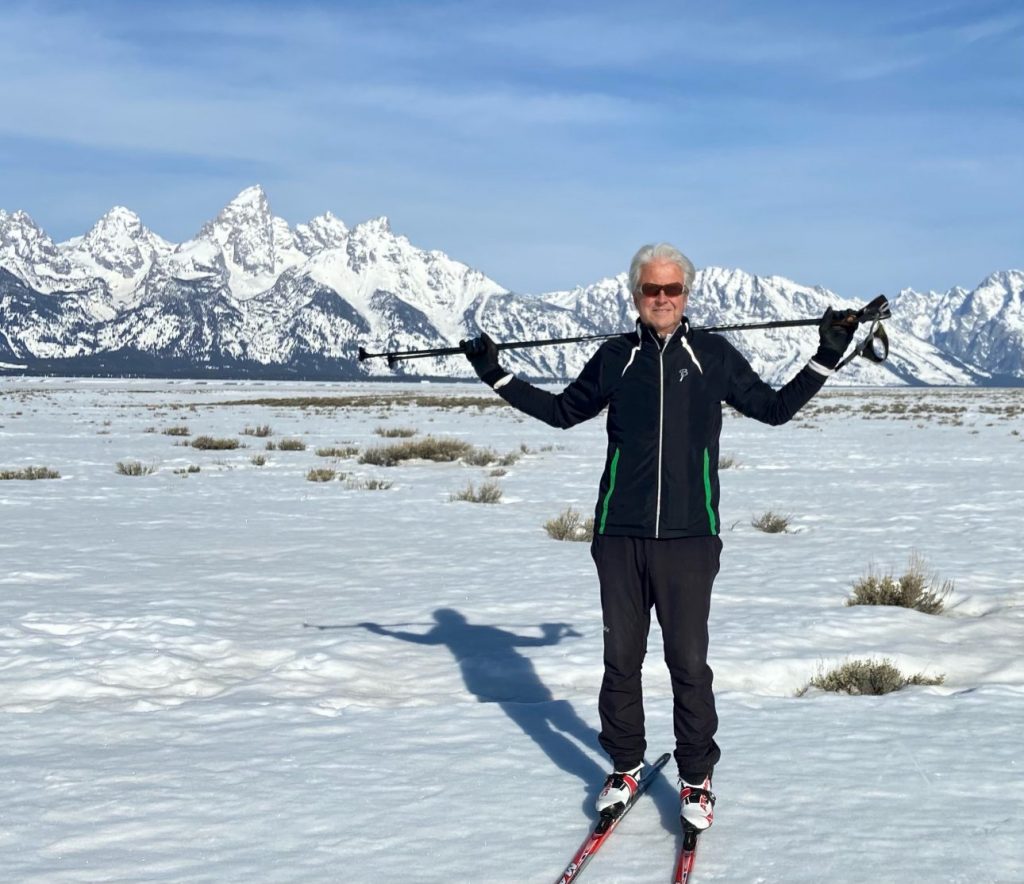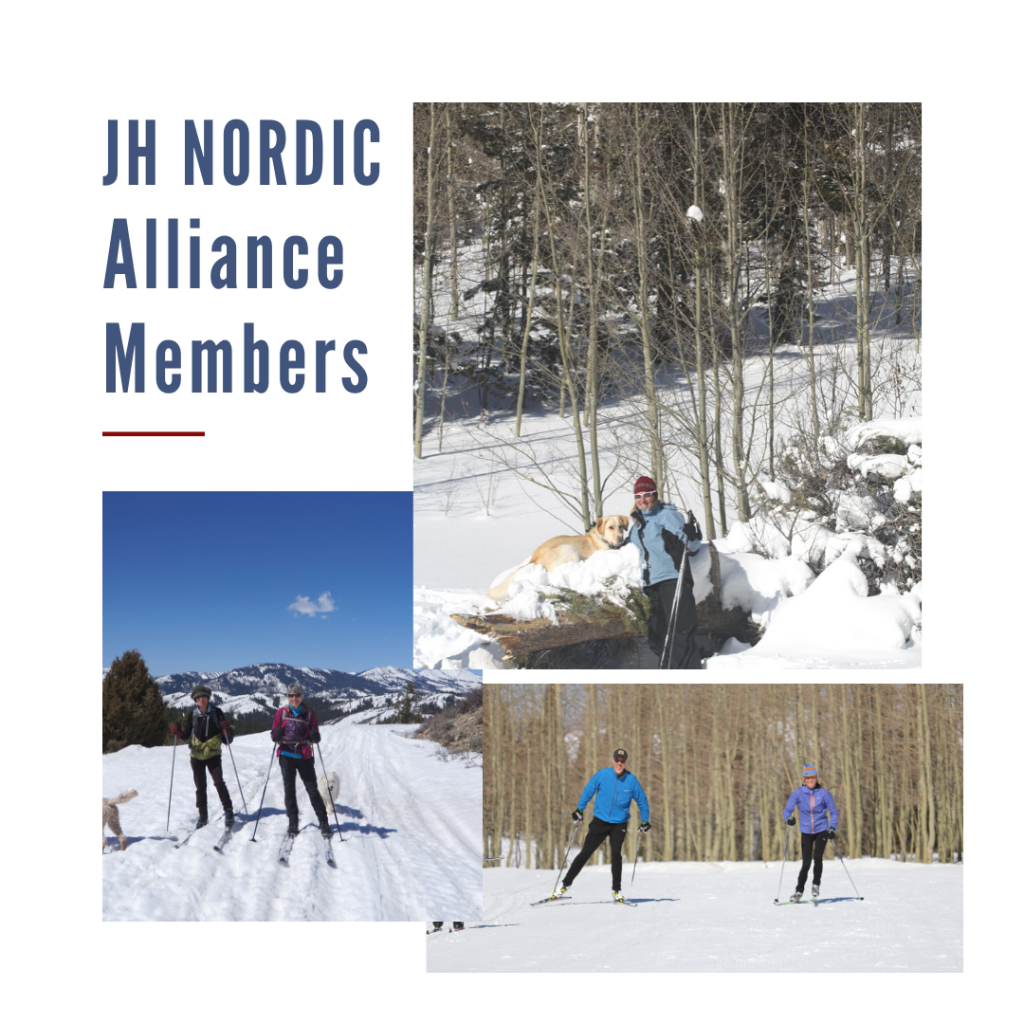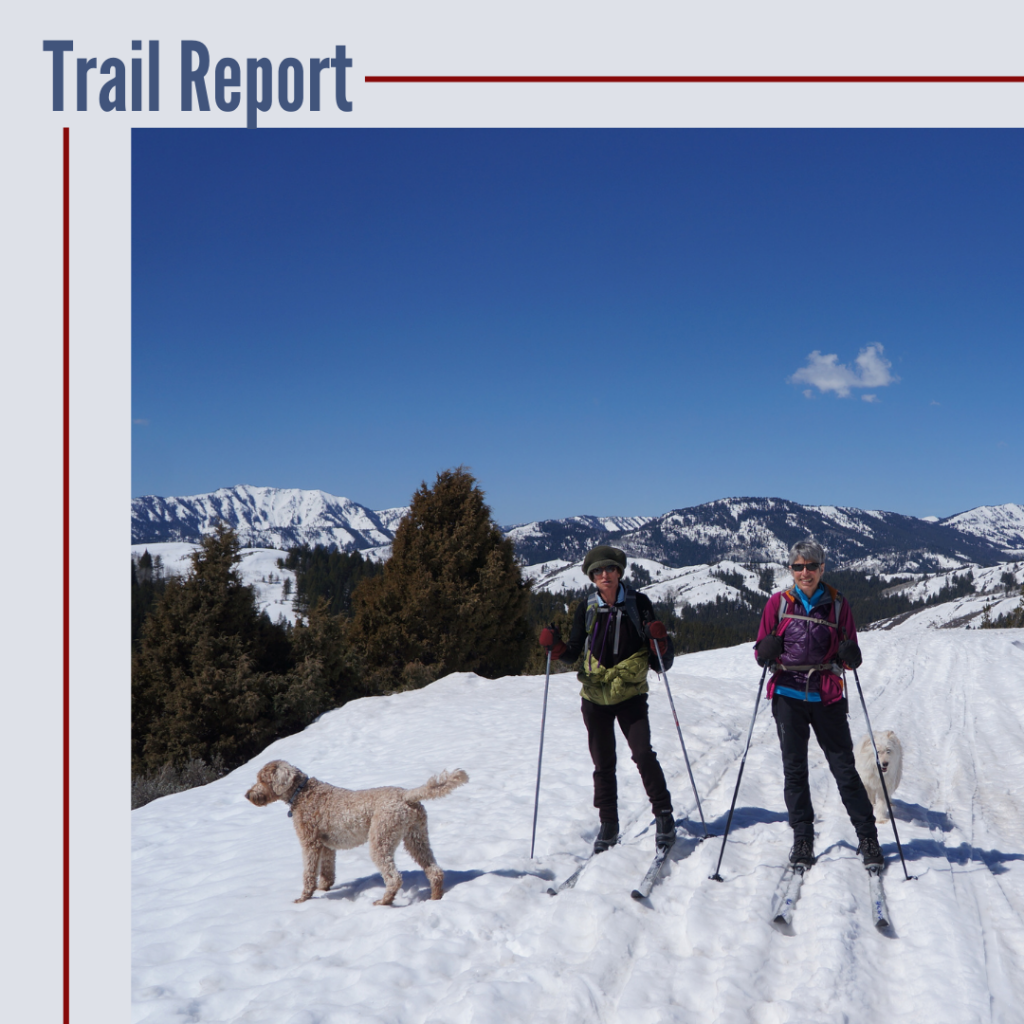 Teton Adaptive Sport's Director of Mission -Joe Stone – completed 14 miles on his hand/arm powered nordic ski set up on Friday – from Signal Mountain to Taggart – in 6 hours. All powered by his arms! JH Nordic provided some guidance regarding grooming timing. Joe set off at 8:30am from Signal, before the final groom of the season . And finished around 2:30pm. Amazing workout, Joe… It's not all downhill! And a huge ski accomplishment. Well done Joe!!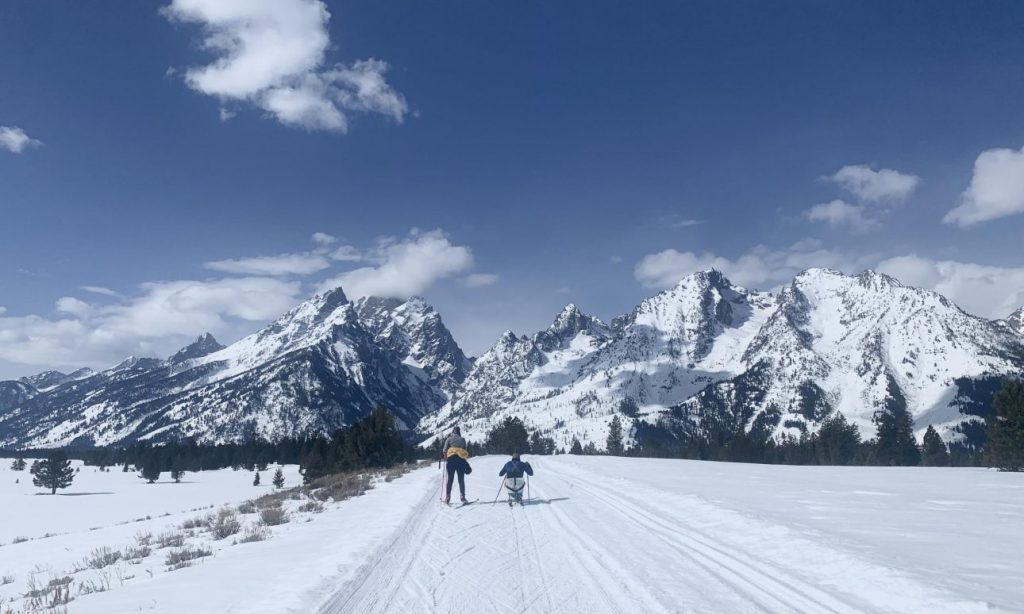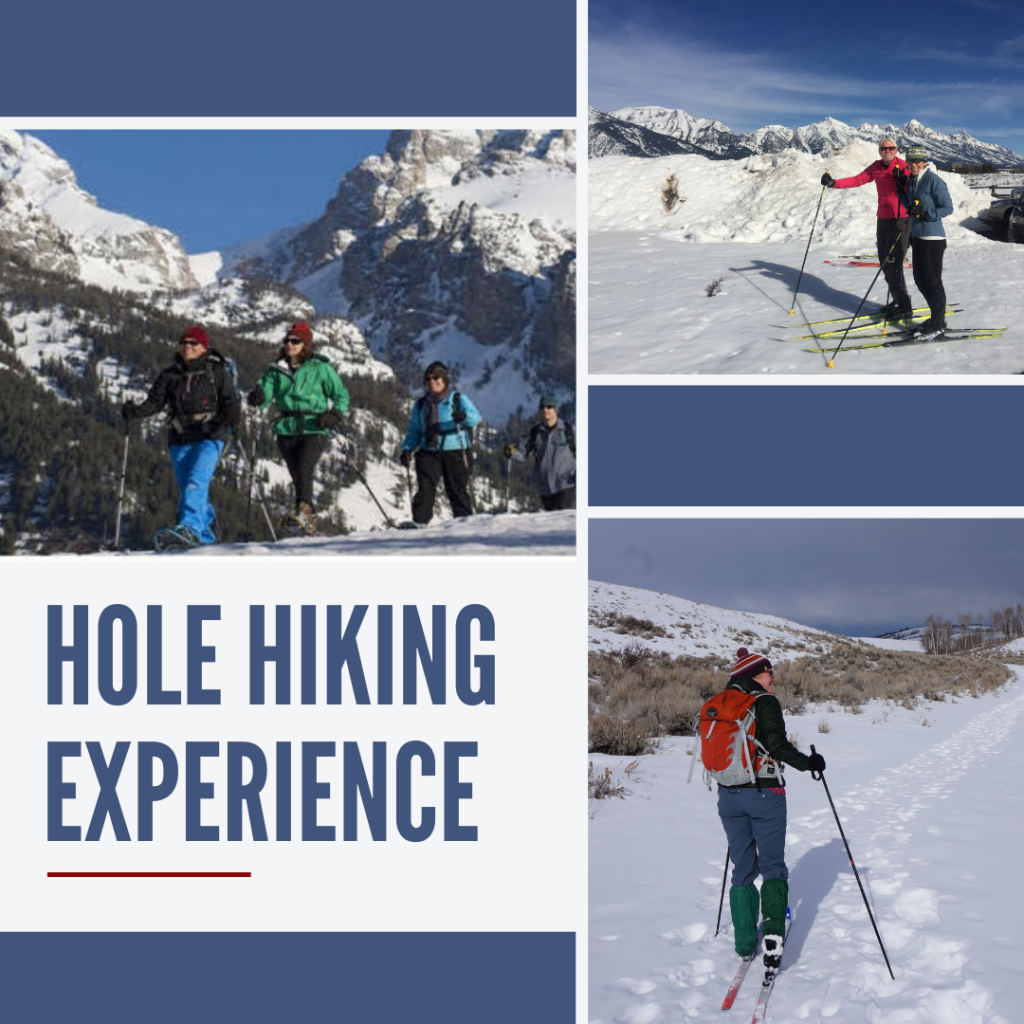 Check out our conversation with Cathy Schill who started Hole Hiking Experience in Jackson back in 1989. Hole Hiking Experience takes visitors of the valley on snow shoe and nordic ski tours around the Tetons in a full or half day format.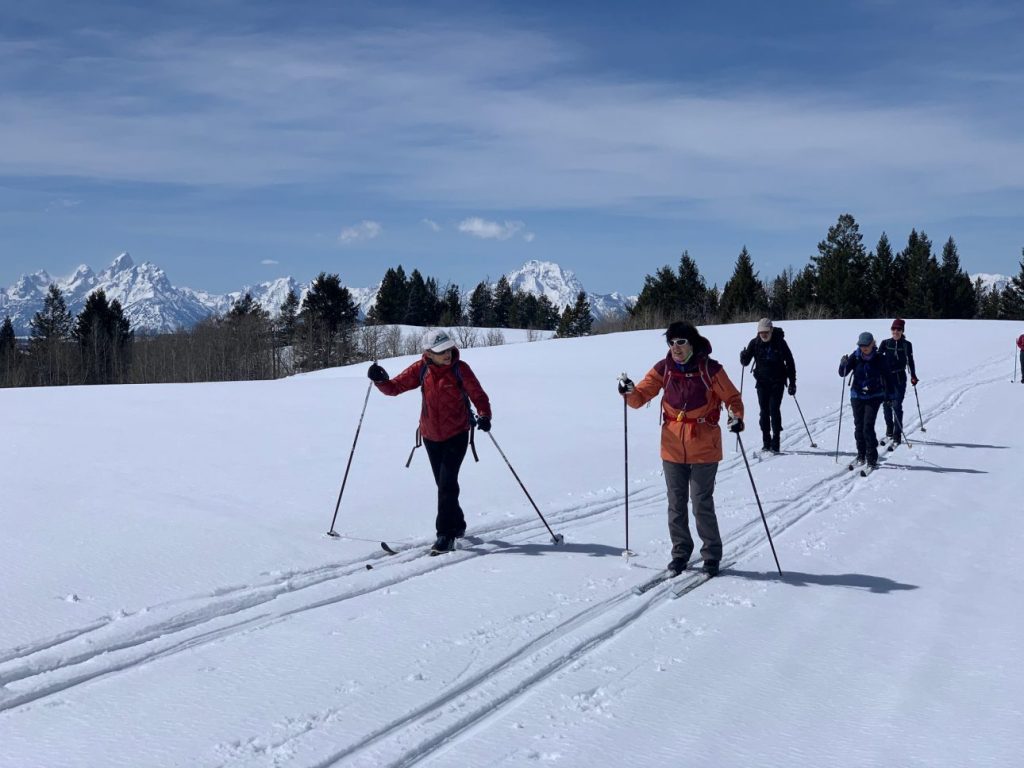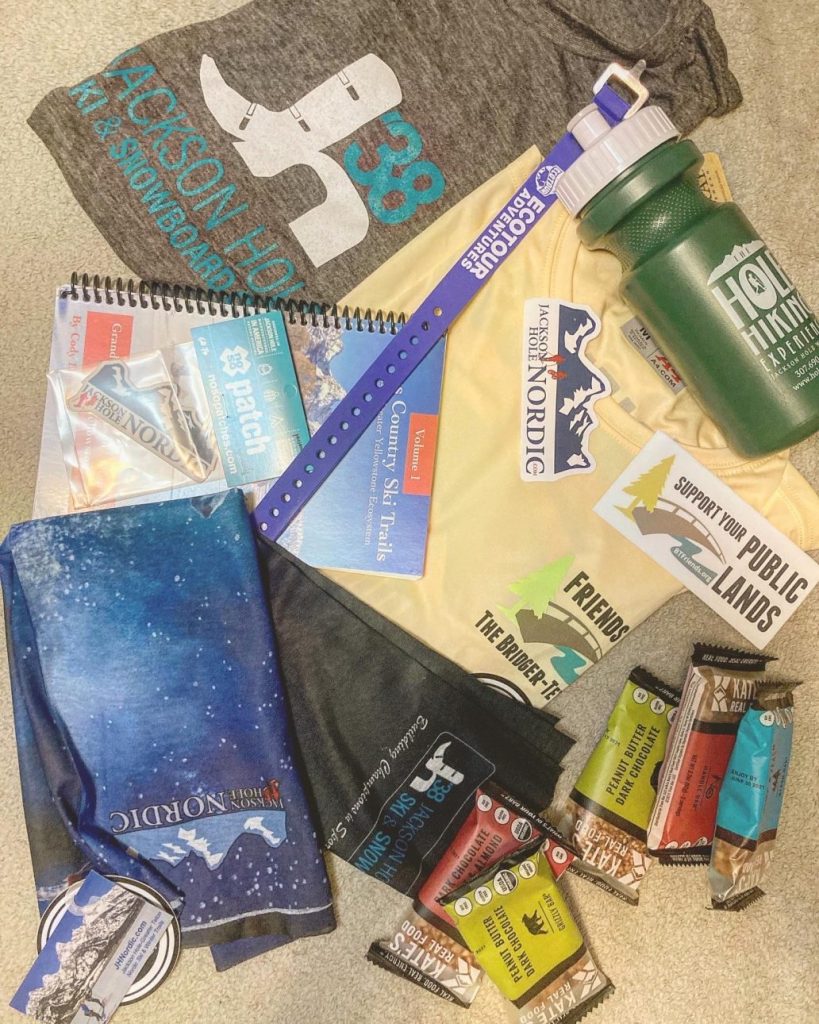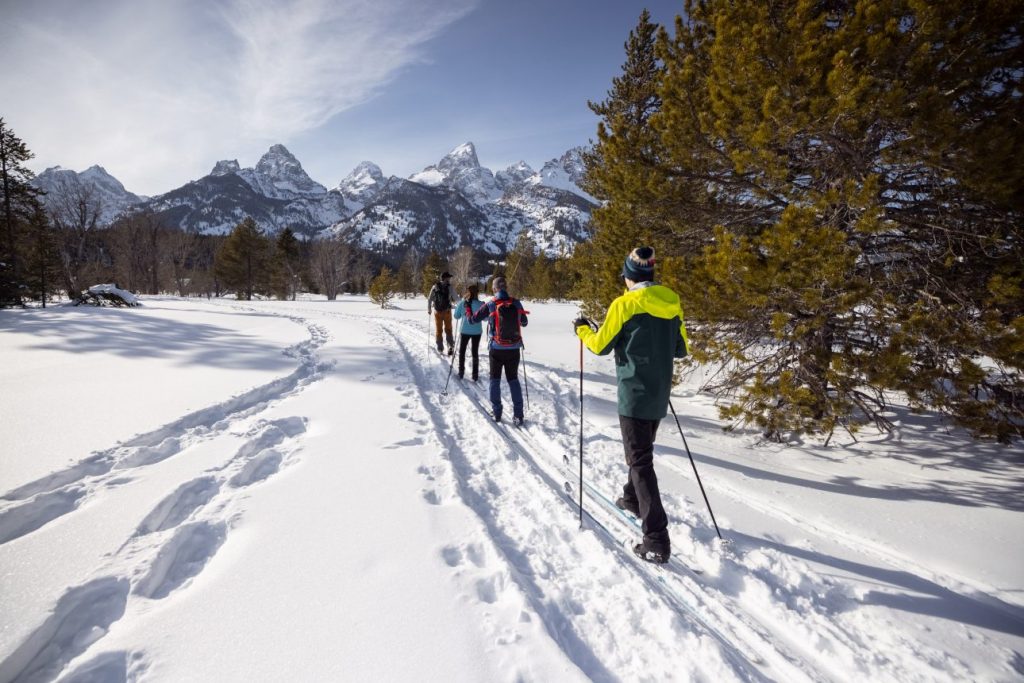 Jackson Hole EcoTour Adventures is a wildlife cross country ski and snowshoe tour operator in Grand Teton and Yellowstone National Parks that has been operating for 12 years. For 365 days of the year, they run a variety of snowshoe and cross country ski tours and road-based wildlife tours for all ability levels that seek to connect visitors and give them a deeper experience with the Greater Yellowstone Ecosystem. In the winter, most of the tours run in Grand Teton National Park. Eco Tour's cross country ski programs allow visitors to the valley to get up close looks at the local winter wildlife such as the famous grizzly 399, elk, moose, big horn sheep, and otters. Check out our conversation with Josh Metten from Eco Tours.
JH Nordic Master Clinics were held throughout the months of December and January in Jackson Hole. Focused on improving your technique, fitness, and enjoyment of Nordic Skiing and bringing the community together.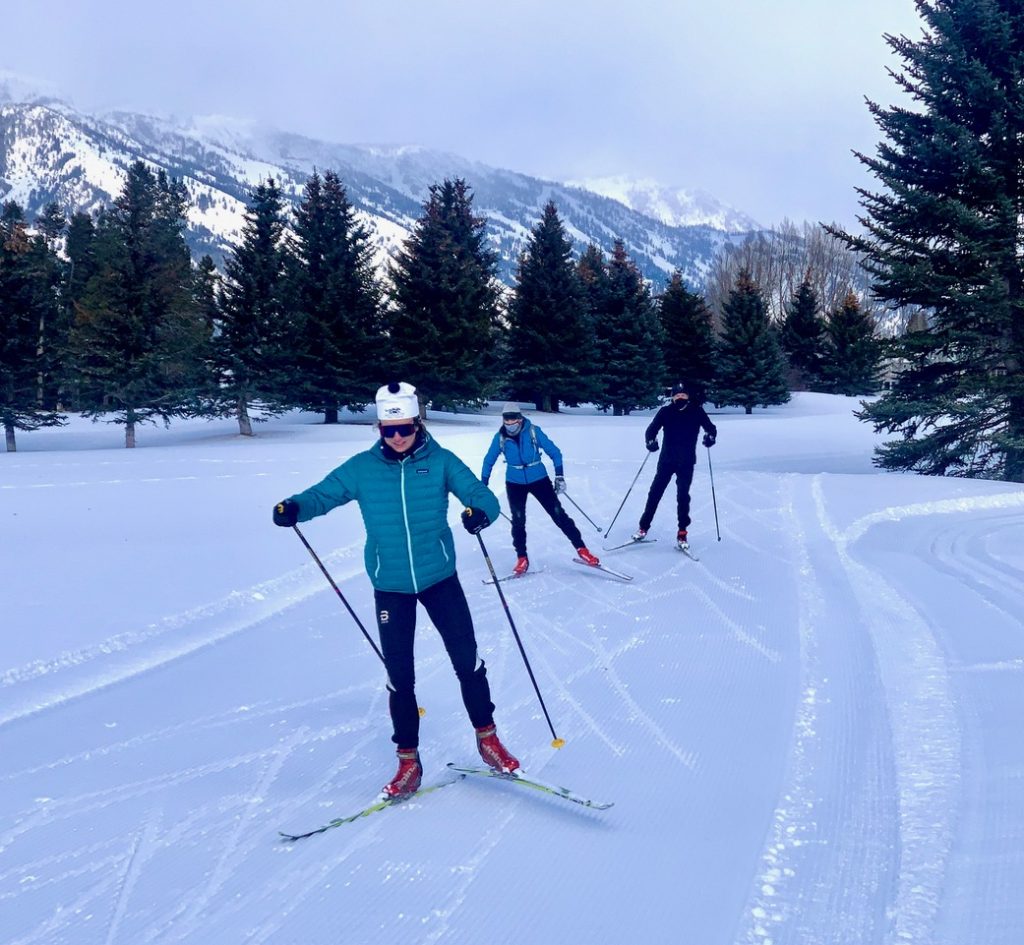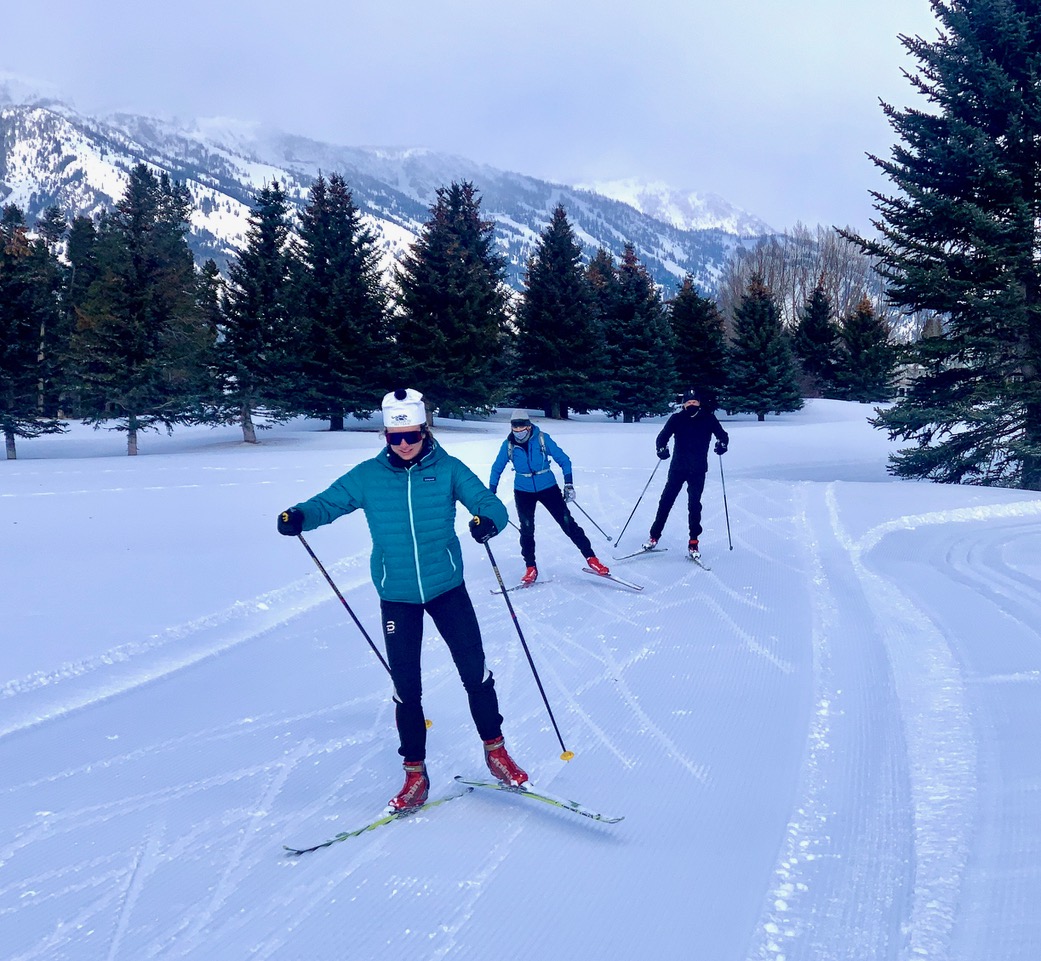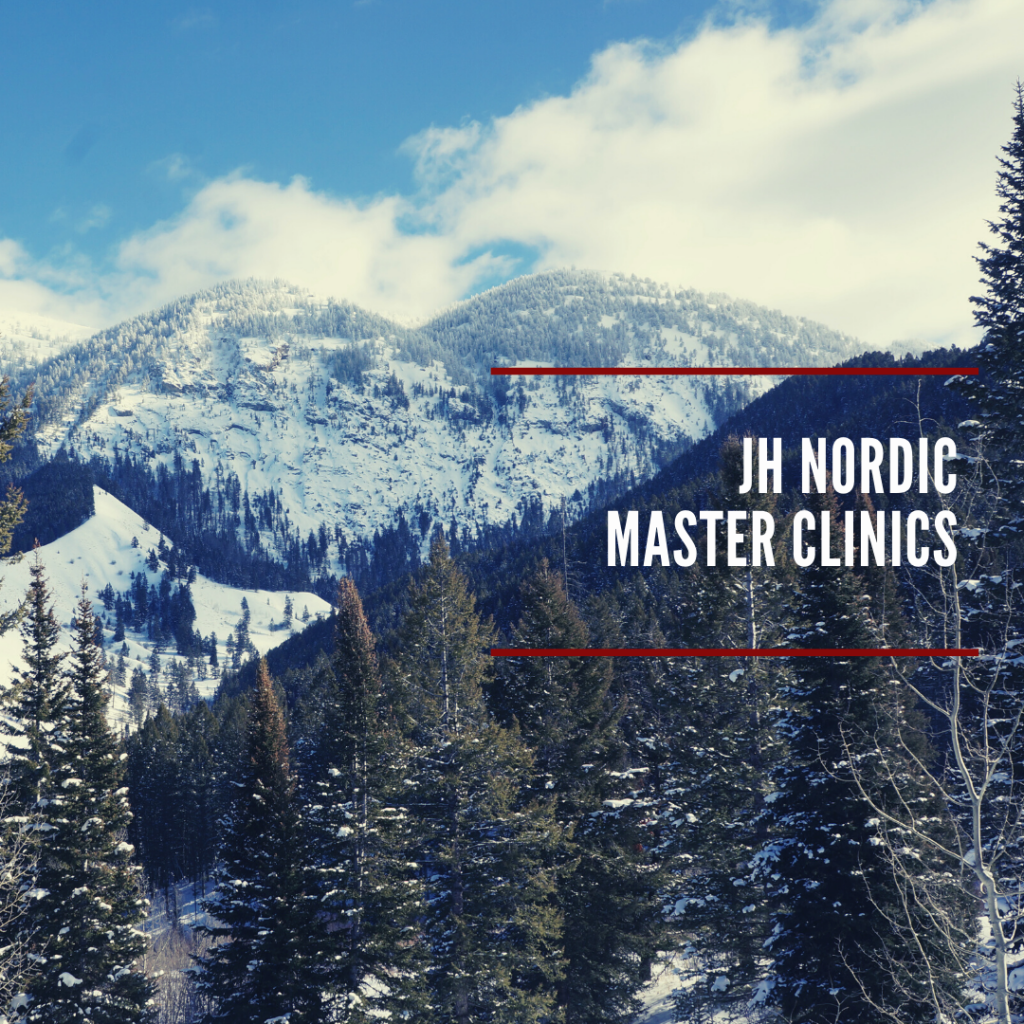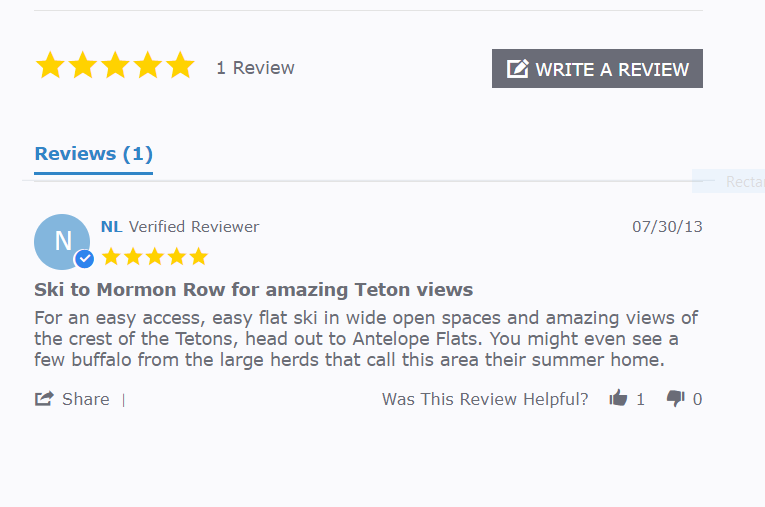 This winter season we have had so many nordic skiers, snowshoers, and fat bikers write informative trail reviews and post photos to share their experiences with our community. This allows us to keep up to date on snow conditions, wildlife conditions, and bring us closer together as a community of outdoor enthusiasts. These reviews can be found at the bottom of any one of our trail description pages.
---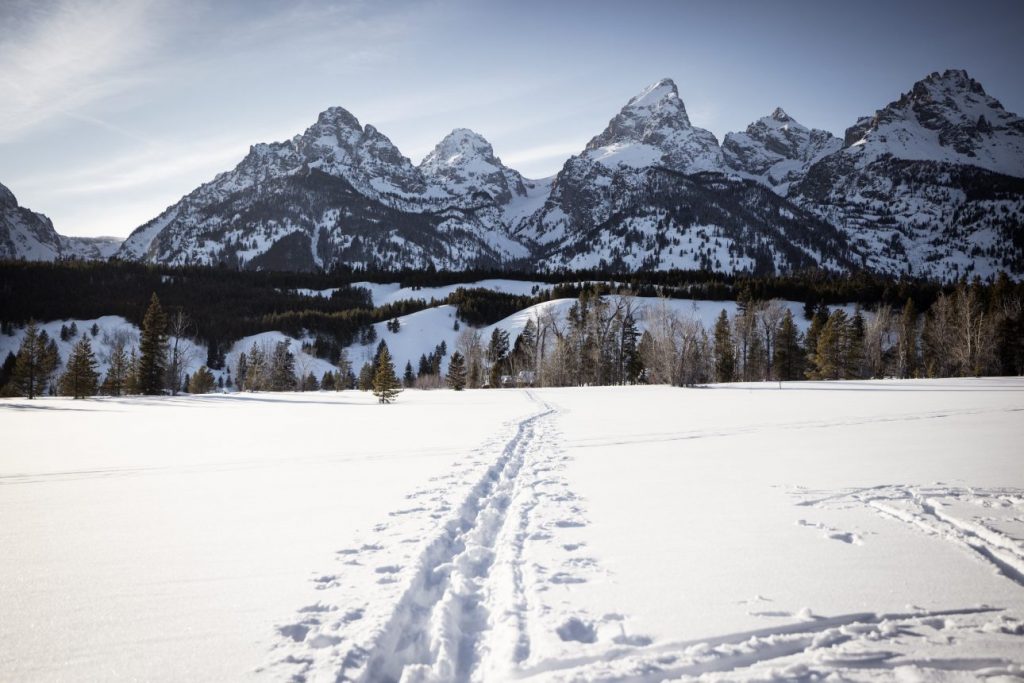 Stay Connected
As the nordic ski season comes to a close and we look forward to the summer months ahead, make sure to stay connected with JH Nordic to continue to share your human powered adventures. Check us out on Instagram or Facebook – use our trail reports to help plan your summer adventures – and continue to share your experiences with the community!