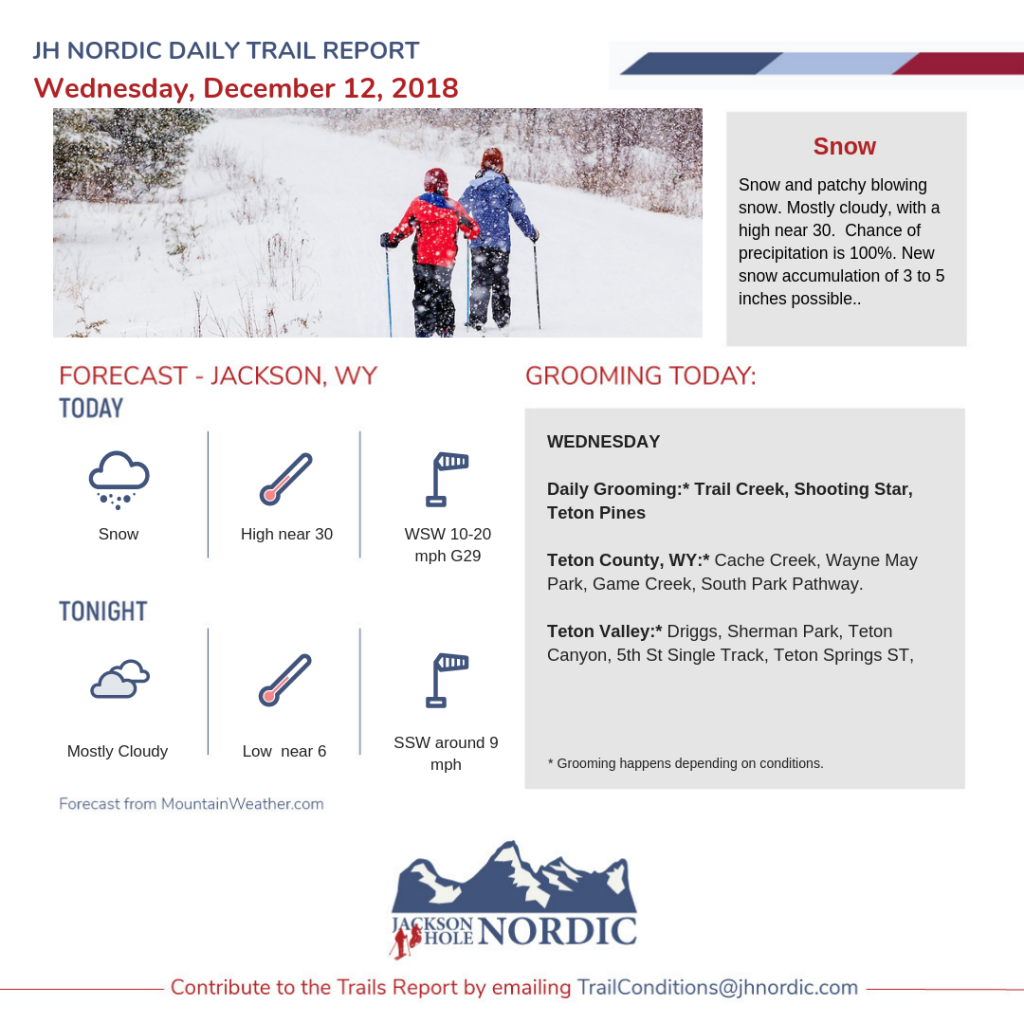 ---
SKI REPORTS
---
Softer ski and bike trails will probably be the rule today with the fresh snow although few will complain as the new snow will result in a good season just getting better.  A quiet weekend race wise is coming up so hopefully you can take advantage and have your own Nordic or biking adventure.  Just around the corner are the Santa Relays December 22 at Teton Pines and the Betty Woolsey Classic December 29 at Trail Creek.  You can see the entire Sandbag Schedule here.
Good Report from Pinedale
Pinedale XC trails seems fine. Usually everything is groomed up Friday afternoon for the weekend and then again on Monday for the weekday skiers. (Which is usually only me and a few others)
Here's a picture of my wife and kiddo enjoying he trails last weekend.
Hopefully with this new snow a few of the twigs and shrubs will get covered up for this weekend.
Jeremy K
Phillips Canyon Report-Follow the Christmas Tree Tracks
The christmas tree draggers are out. Trails are short but sweet. Try going up Phillips Canyon from Fish creek on your fat stuff. Trees are great groomers.
Keith B
---
GROOMING REPORTS
---

Last updated: 12/11
Fresh and Fast!
Overnight up to two inches of serious snow has fallen across our trail network at Trail Creek, just enough to freshen up things nicely! With the combination of firm base underneath plus warm, wet, and fresh Pisten Bully corduroy on top, you will find some nice skiing today.
Noon conditions were partly cloudy, a light breeze, and temperature of -3ºC/26ºF. All recently groomed trails received best line Pisten Bully grooming and classic tracks were reset in the close field, Woolsey Woods, and Moose Loop. Look for significant snow overnight, keep your fingers crossed as 6 inches plus could bring in universal classic tracks and East Field grooming.
Groomer's choice for today is Woolsey Woods.
 Click Here to Buy your Trail Creek Pass!
---
Shooting Star Grooming Report
Last Updated: 12/8
Conditions remain great and should provide fun skiing through the weekend. Outlook is calling for some new snow accumulations for the middle of next week, which may finally allow us to set classic tracks…keep your fingers crossed! Next update will likely be this Wednesday.
Below are some other details:
Tight corners may be soft/rough  as its difficult for the grooming equipment to navigate through them(Example: Sharp Turn from 8 Green to 9 Tees)
Early Season Conditions Persist (Rocky/grassy/Inconsistent profile depth & compaction)
Be aware of soft spots
No Classic Track will be set until snowpack increases
Conditions will improve as more snow accumulates
Grooming frequencies may vary depending on snow conditions
Enjoy!
---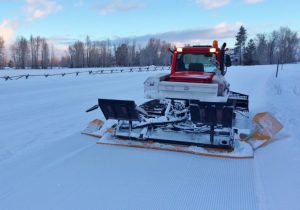 Grand Teton National Park Grooming Report
Last Updated: 12/11
Corduroy lines being set in Grand Teton National Park this morning. Taggart to Jenny 4 lanes.
---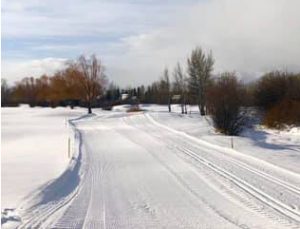 Last Updated: 12/11
We have great conditions that will get even better with Wednesday's new snow. The wax recommendation for Wednesday is Swix LF 7(violet). We have received lots of new items from Swix, Craft, Bjorn Daehlie, Salomon, and Skida, so come see us to get outfitted with the latest nordic gear! We are open 9am-4pm daily!
---
Last Updated: 12/11
10:45am: Stilson is finished and should be skiing well but there are a few thin spots starting to poke through in the classic track. Let's hope we get a good amount of snow tonight!
8:30am: The school fields and the levee are finished. The skate lane at the school fields is in great shape but I am unable to set new classic tracks until we get more snow. Both classic and skate are in great shape at the levee. Stilson will be done around 10:30
XC OPEN (Last groomed AM 12/11/2018), Fat Bike OPEN although if snow fall amounts are great will be closed today.
---

Alta Track
Grooming Schedule: Tuesday, Thursday, Saturday, Sunday
Last Updated: 12/11/2018 16:13:15
Skate: Good  |  Classic: Good
Comments: Finished grooming today at 3:30 pm. Trails are in good condition.
Driggs
Grooming Schedule: Monday, Wednesday, Friday
Last Updated: 12/6/2018 20:45:13
Skate: Poor  |  Classic: Not Set
Comments:Plowed a bunch of snow in the ditches and rolled out the trail to establish a base. The base depth is more shallow than the mowed grass. I'd recommend waiting till we get a few more inches of snow before skiing the Driggs Track. Let it snow!!!
Sherman Park
Grooming Schedule: Monday, Wednesday, Friday
Last Updated: 11/19/2018 11:06:49
Skate: Not Set  |  Classic: Not Set
Comments: Coming Soon!
Teton Canyon
Grooming Schedule: Monday, Wednesday, Saturday and Sunday
Last Updated: 12/11/2018 6:26:166
Skate: Good  |  Classic: Fair
Comments: Tuesday: Couple inches new snow should allow both skate and classic to groom out well this morning. Finish by 930.
Teton Springs
Grooming Schedule: Tuesday, Thursday, Saturday
Last Updated: 12/9/2018 13:34:19
Skate: Fair |  Classic: Fair
Comments: Sunday 1pm: Rolled the couple inches of new snow that fell last week. Both skate and classic are in fairly good shape. Still some grass showing here and there, but overall pretty good coverage.
Teton Springs Singletrack
Grooming Schedule: Monday, Wednesday, Friday
Last Updated: 12/9/2018 21:12:02
Singletrack: Excellent
Comments: Ran drag 1x on loop
5th Street Singletrack
Grooming Schedule: Monday, Wednesday, Friday
Last Updated: 12/1/2018 10:26:20
Singletrack: Excellent
Comments: Rode-in 5th St. this AM. Fast, fun and tight! Start north of skatepark for 1mi figure-8. Happy Global Fatbike day! Go grab a demo bike from local shops.
Southern Valley Single Track
Grooming Schedule: As Needed
Last Updated: 12/9/2018 21:11:12
Singletrack: Good
Comments: Ran drag 2x on upper Ladyslipper to Grumpys intersection
For more info on Teton Valley grooming, visit their grooming page.
---
Last Updated: 12/11
Mike Looney, Groomer, Sublette County Recreation Board
Tuesday, December 11, 9:00AM report:
Groomed the Golf Course this morning and it is marked with green pin flags. 3F degrees at the Golf Course right now.
This Nordic Ski Trail grooming report is courtesy of the Sublette County Recreation Board.
---
UPCOMING EVENTS
---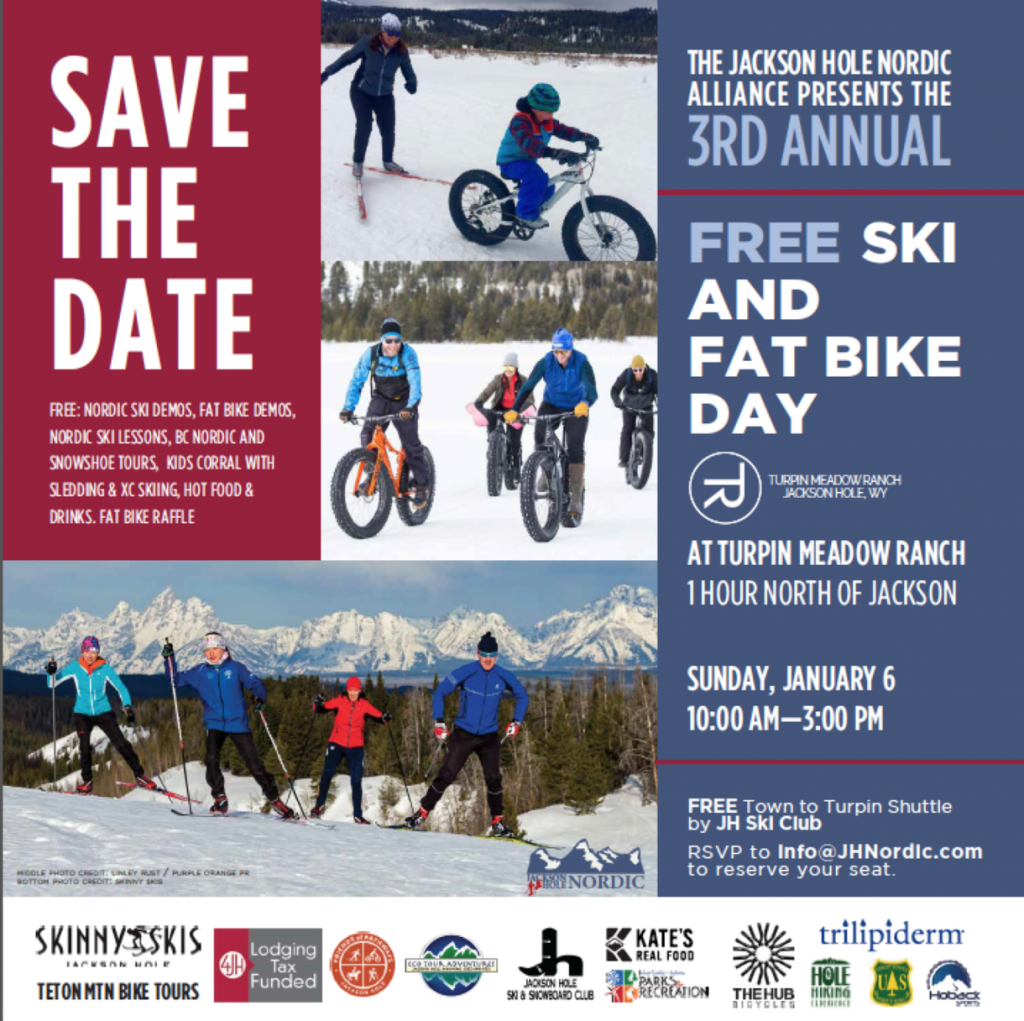 For more events, visit our events page.