Wildlife in Wyoming is at it's most vulnerable
There is no denying it, thanks to record snowfall and low temperatures, this past winter was one to remember. Even as May approaches, snow continues to fall, and it feels more like December than early April.
While this might add more days to a skier's count, this also adds more stress to an already vulnerable wildlife population. "Springtime is the most challenging time for animals. The Wyoming winters are long, cold, and snowy and the animals are at their weakest," confirms Taylor Phillips, owner, and founder of Jackson Hole EcoTour Adventures.
JH EcoTour Adventures, founded by Taylor Phillips in 2008, has continued the work in wildlife conservation. Taylor is also a co-founder of Wildlife Tourism for Tomorrow.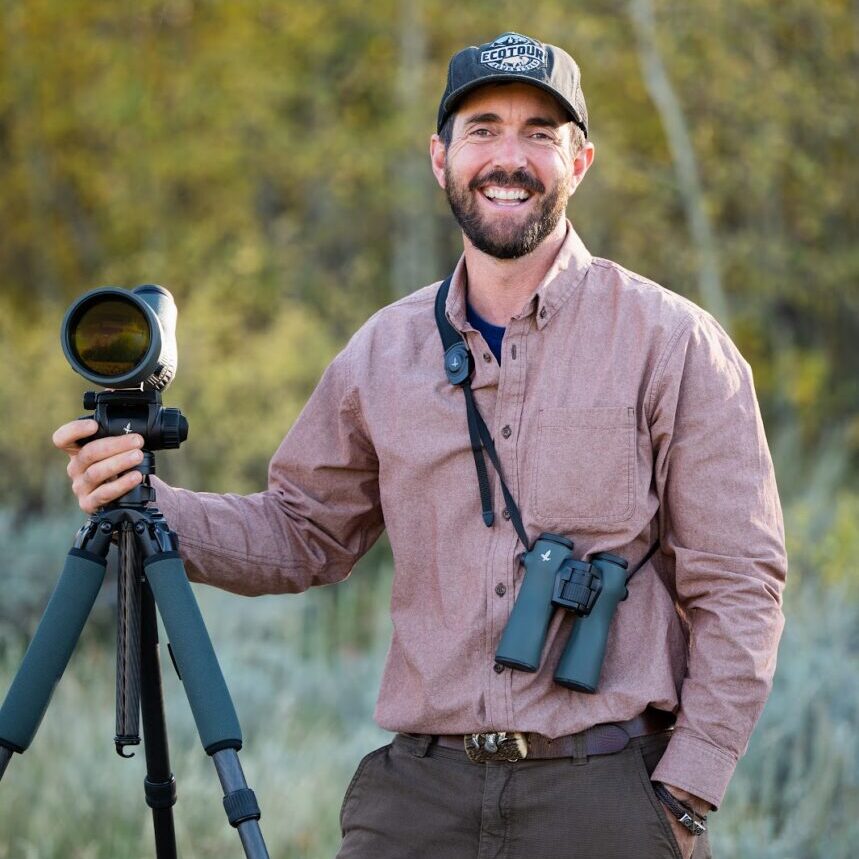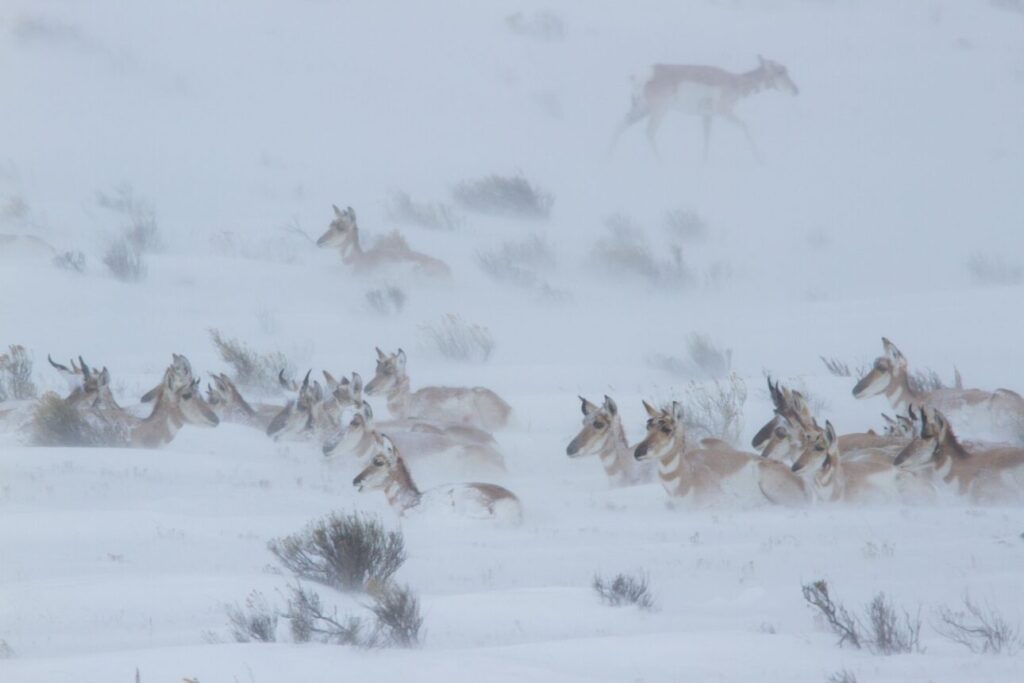 This above-average snow year hasn't seemed to stop. Usually, by late March, the Jackson Hole area has been graced with more sunny days to begin the snow melt process. Typically the buttes in town are melted by now but not this year. Deep snow is particularly difficult on ungulate species like deer, elk, and moose. It can be incredibly difficult and exhausting for them to find their footing especially after a long winter has already depleted them of calories.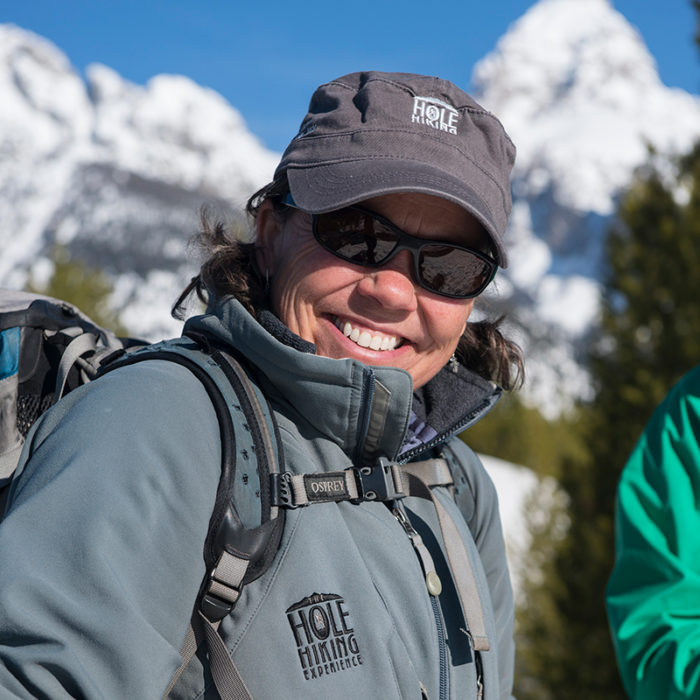 Founder of The Hole Hiking Experience and Biologist Cathy Shill confirms, "The snow is deep. It's above average and animals are struggling, especially 4-legged animals that are dependent on plants. They're stressed because it's March and they haven't had any food or caloric intake since fall. Their saving grace is that we had such a great fall."
When animals have a hard time finding footing in the snow, they tend to make their way to more level grounds, and often times that means coming onto human-created spaces. "As a community; elk and deer right now are going to be on the roads, parking lots, and any place where they can move with more ease. And we just need to understand that," reinforces Shill.
Give them space
The most important thing we can do is to give these already vulnerable animals space. A living creature who hasn't had a full meal since the fall simply cannot waste its precious energy running away from a reactive dog or undergo the stress of a photoshoot encroaching on its personal space.
While we continue to have patience and compassion for animals that may have sheltered around our homes and near our roads, recreationists should take this mindset even further. "Everything from the drive to the trailhead to the ski or snowshoe, have in the back of our minds that all recreational activities have impacts. It's important that we get outside and recreate but it's also important to remember that we're sharing that landscape with the wildlife. It's in our heart and blood and one of the reasons we love Wyoming so much," says Naturalist Taylor Phillips.
Animals emerging now have already survived a long and cold winter and still, their most trying time awaits, "In April we tend to see the largest mortality events, primarily because the green-up doesn't occur till May," adds Phillips. The green-up will start at a lower elevation and that might mean seeing more wildlife in town for a while.
It's imperative for both residents and recreators alike to be hyper-aware this time of year. Help the wildlife live out the rest of their years on our shared public lands.
How to help keep our wildlife safe
Remember that we're sharing that landscape with the wildlife.
Avoid sensitive areas
Give wildlife plenty of space space
Keep dogs on leashes
Don't get on Josies until it opens
How can you really visit an area and not negatively impact it?

(And this year be even more careful)

Share your passion with others so we can all cohabitate
Not transporting non-native plants or animals

Clean your fishing boots and bike tires after using them in different environments