By Gregory Zeigler
Aron made a mistake when he headed off to solo Bluejohn Canyon in Southeastern Utah. I shall never forget the call I got from my daughter, Jamie, in early May 2003. "Turn on CNN" she said. "They are saying Aron cut off his arm." I did. And he had. Aron being, Aron Ralston, my daughter's ex-boyfriend. When you find yourself in a dangerous position in the backcountry, do you know who to call in an Emergency on Nordic and Winter Trails?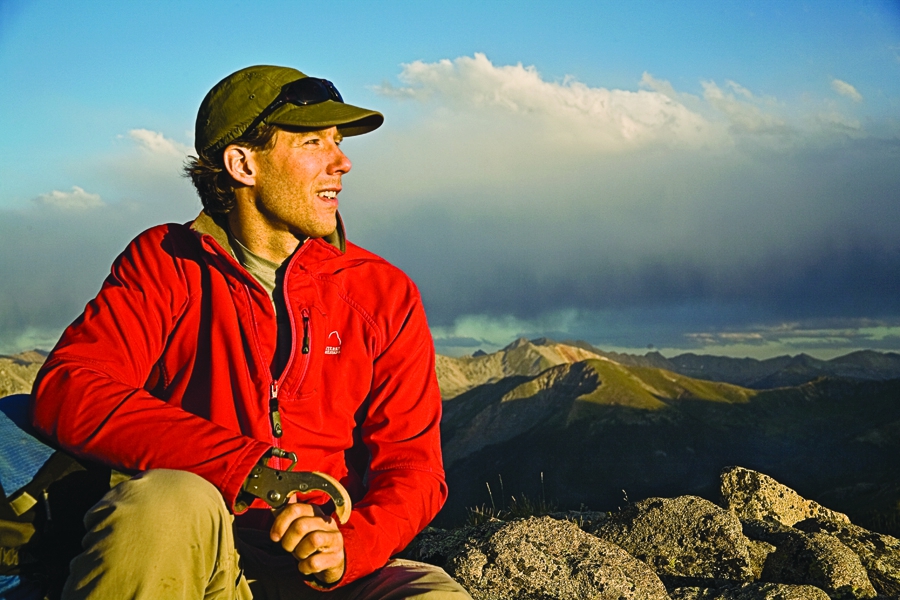 Aron has since become famous for his work of nonfiction Between a Rock and a Hard Place, and the film about his ordeal, "127 Hours" starring James Franco as Ralston.
It is an error most of us who love the outdoors have made at one time or another. He failed to tell anyone where he was going. Nor did he leave a note in his car. After five days with his hand pinned by a boulder, he used his Leatherman and took matters into his own remaining hand. 
The last time I saw Aron he was demonstrating the use of his prosthesis. And, no surprise, he has done some remarkable ascents post the amputation.
Learning from Aron
I am in Aron's debt. Since his accident, skiing even on a golf course isn't an option without telling my wife, Dimmie, where I am going. Which brings me to the point of this article.
While cross country skiing solo recently, just a mile from the parking lot at a local golf course, I was surprised by a mama moose and her calf. They were on my left and close to the groomed trail. I was hemmed in to my right by deep snow and a buck rail fence. And, I remember thinking, if I get stomped, who am I going to call? I had not seen another skier and the nearby houses showed no sign of occupancy. It was 12 degrees. How long would I last on the snow if incapacitated? Not stuff we like to think about, but then do you suppose Aron Ralston had any sense of how his Bluejohn hike was going to turn out on the fateful day?
So, whether you do your Nordic skiing in the valley in a subdivision or on the trails in the backcountry, things can get serious very fast.
Who to call in an Emergency on Nordic and Winter Trails – Here are a few tips on safety from the editorial board at JHNordic.com which might just save your life. With thanks to Liz King at TCSAR.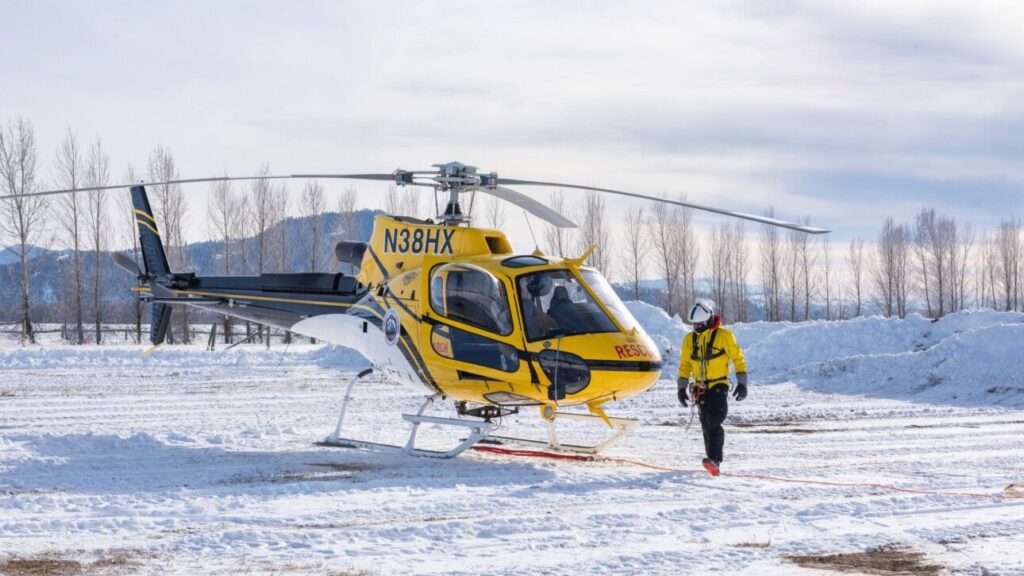 Who to call in an Emergency on Nordic and Winter Trails?
1/ Call your Ski/Trail partner
Call your ski/trail partner if you are in cell service range, do you have a partner on the trail nearby to call who can help? Call them first.
BackcountrySOS is a free app developed by TCSAR Foundation that acts as a text to 911 with minimal cell service. These notifications go directly to Dispatch. The app is available in 12 counties across the Intermountain West and provides emergency responders with your exact location (GPS coordinates), but does not allow two-way communication. Download the Backcountry SOS now from your app store, to have ready on your phone.
3/ Call Search and Rescue?

Dial or text 911. 911 calls in Teton County go to local dispatch, which then contact the TCSAR Board of Advisors to formulate a rescue plan. (N.B. a text will often go thru if cell phone reception is weak, so try texting if your call does not connect).
4/ Handheld satellite devices
Handheld satellite devices such as SPOT or Garmin inReach, have SOS capabilities that allow the user to connect with the International Emergency Response Coordination Center (IERCC), which can then connect to local dispatch. InReach allows two-way text communication.
5/ Apple Watch
Apple Watch has a new feature called Fall Detection that allows the user to turn on an alarm that detects a hard fall with a prompt to call for help. If the user is immobile for 1 minute the device will call for help and notify your emergency contacts they setup on their phone. (Keep in mind this has caused many false alarms for many active users, so be sure to use your discernment).
What should you say when you call 911?
Provide your location first in case the call gets dropped. Second, provide the nature of the accident and condition of the person in need. Try not to move around when speaking so that the call does not drop. Unless you are in immediate danger, stay in your same location until Search & Rescue arrives.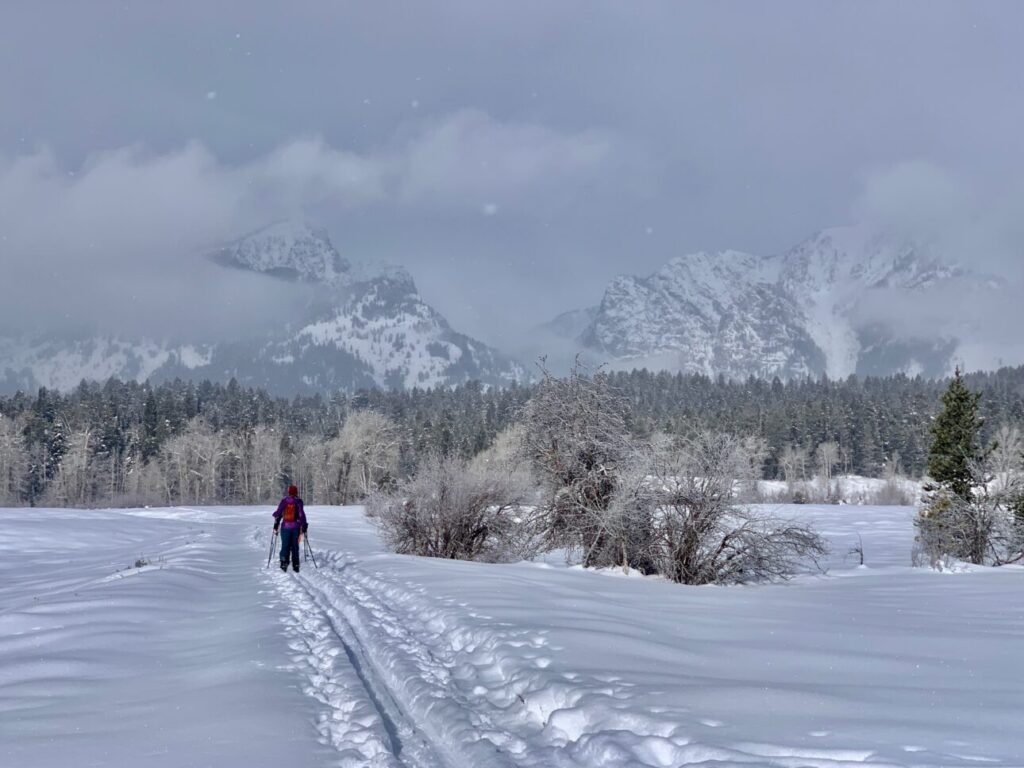 Also, we suggest you:
Have a plan before you go—and stick to it.
Tell someone where you are going, and approximately when you will be back.
Carry food, water and an extra warm layer.
Always take a charged cell phone and have it within reach. Put in low power mode and keep your phone in a warm place to conserve battery.
If you do change your plans, make sure you let someone know. If you have cell access, send an email or text. When there is no cell phone access, send an In Reach or Spot message via satellite to your personal contact, indicating your trailhead location and/or a custom message with your new route plan.
What to do if you encounter a moose… do you know who to call in an emergency situation?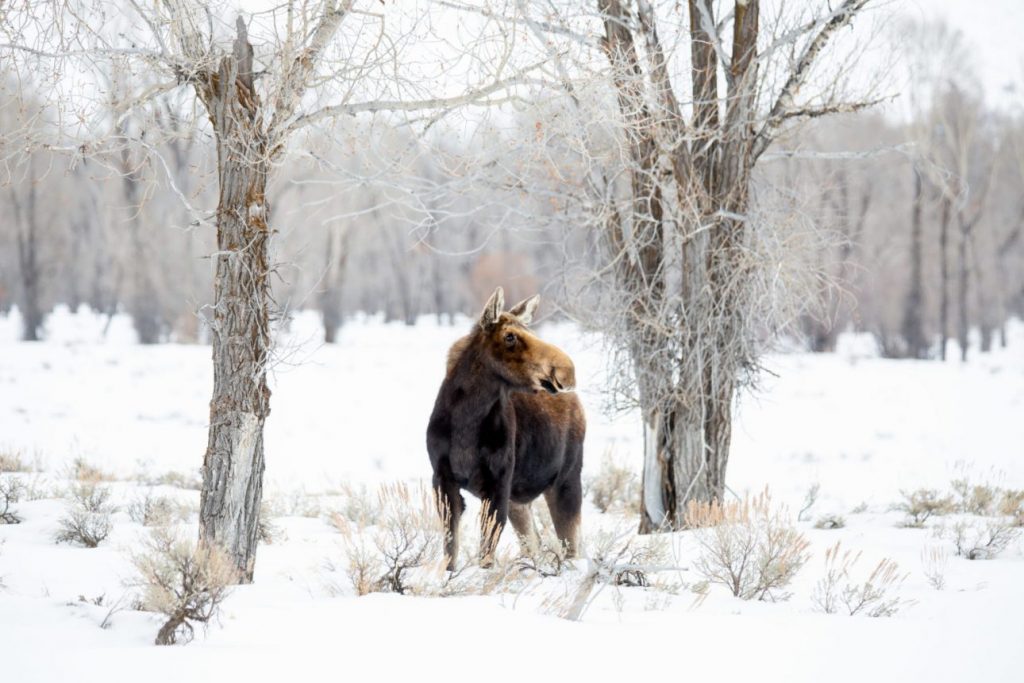 According to the Utah Division of Wildlife Services:
Stay calm and do not run away. Talk, make your presence known and slowly back away in the direction you came (with your face toward the moose).
If a moose knocks you down, curl into a ball, protect your head and lie still until the moose retreats.
A mother moose with a calf will be protective, so try not to get close.
Which brings me back to my recent encounter with the mama moose. As seems to have happened so often in my thus-far charmed life, while I was frozen in my tracks, trying to decide what to do, the mama led the baby a safe distance away to another enticing stand of willows.
For further information on how to prepare for your next Nordic adventure, see "What's in Your Pack" blog post.