We love to help with trip planning for your next Nordic adventure. And one of the key components for a successful trip is preparation. Here at JHNordic we know what it is like to hop on the trail and realize you forgot something. Yeah, that's is the worst feeling there is. Here is an update from our last What's in Your (Nordic) Pack? blog post. Also REI came out with a sweet checklist for cross-country skiing that we took into account, because I mean, they know their gear.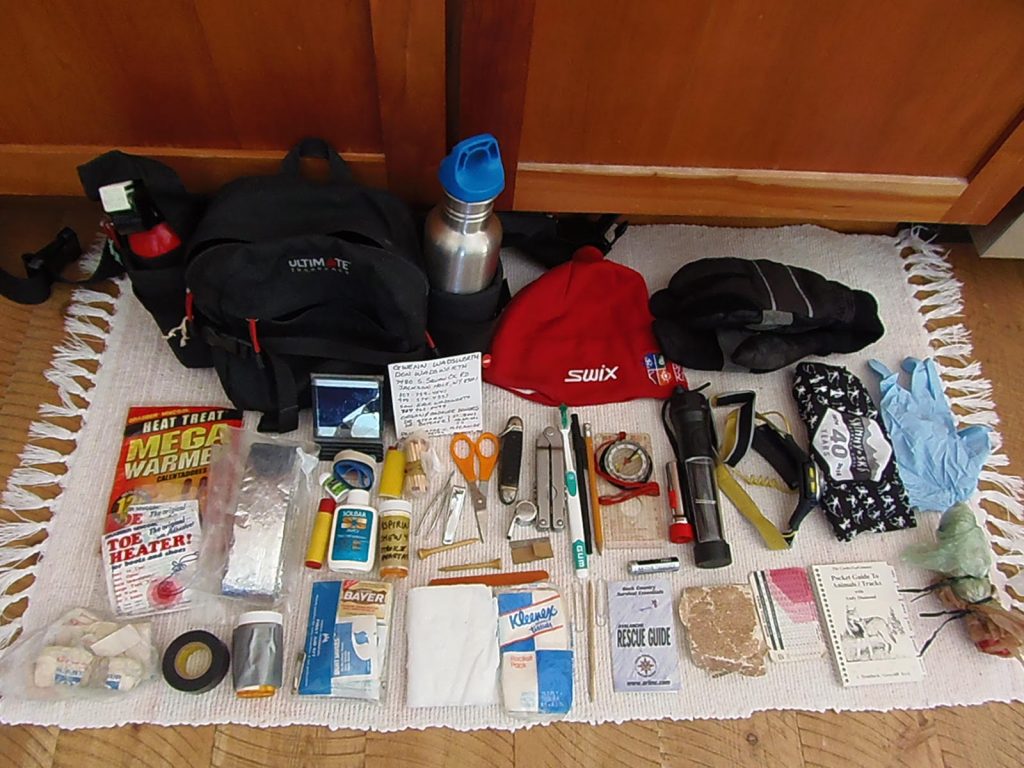 The essentials in your pack:
Water
Lunch and Snacks like Kate's Real Food bars
Headlamp (check your batteries)
First aid kit -band-aids, moleskin, duct tape, Tylenol or ibuprofen, anti-biotic cream
Sunglasses & SPF 15 at least (the sun is still shining even if it's overcast so be sure to protect your skin)
Extra layers (JHNordic buff or facemask, wool beanie, gloves, puffy coat, waterproof shell)
Matches or lighter
Ski wax stick
Handwarmers
Cell phone
Map or JHNordic map on your phone (we now have a Live Locator to indicate where you are on the trail)
Small pack (hip pack or small day pack)
Weather-appropriate clothing
Ski/boots/poles (obviously)
Bear spray (during late March/April months, the bears may begin to wake up and then you'll be prepared)
As most Jacksonites know the weather can be unpredictable so it's best to be prepared just in case. Ready with layers is just smart and if you start to get too toasty just de-layer. Check the weather before you go too.
Always, always remember to tell a friend or family member where you plan to go. It's just smart trip planning. And if you are still pondering what to throw in that backpack, check out this trip planning essentials list from Trailhead Magazine!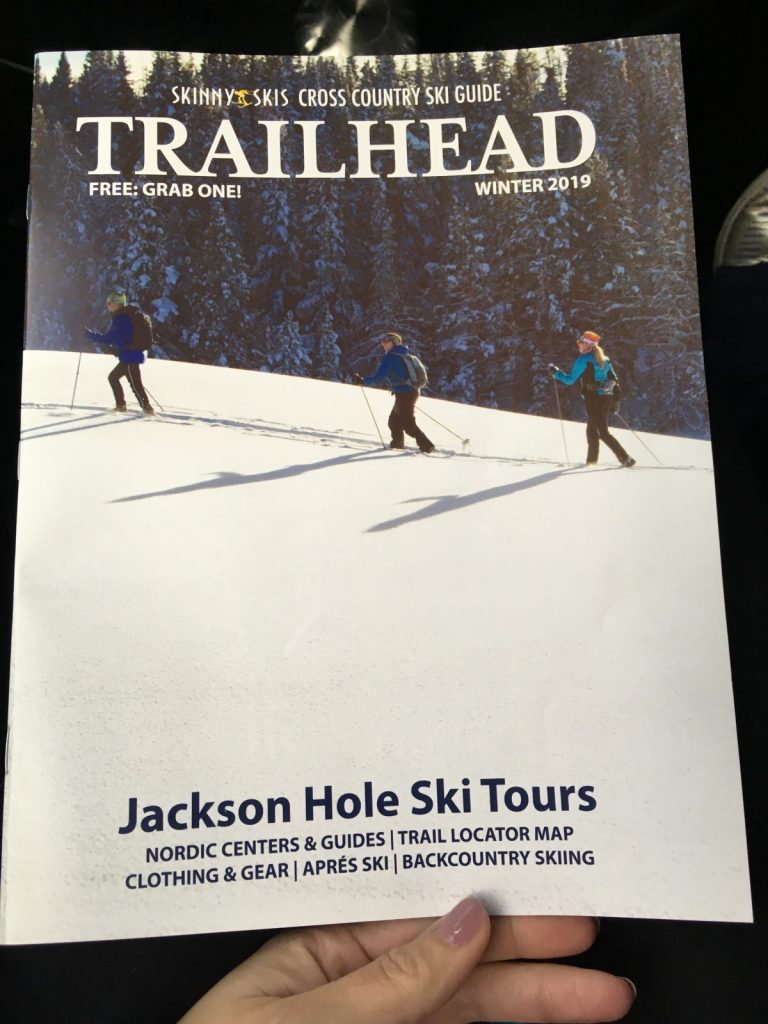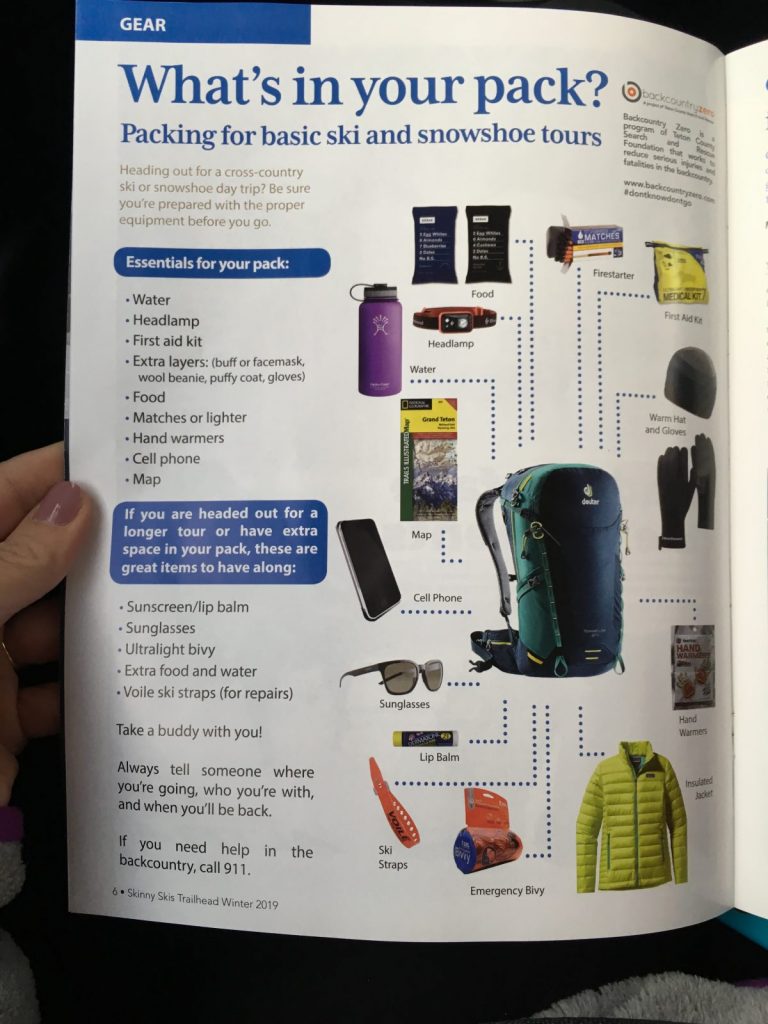 Explore some of places on JHNordic's trail search engine to narrow down your scope on terrain, length of the trip, dog-friendly, elevation gain, you name it we've thought of it.
When you are out on the trail and accessing our trail map on your phone as long as you allow for you "allow" jhnordic.com to use your current location you will see a Live Locator appear to show you were you on our trail map real-time.
When you've wrapped up your day trip, we'd love if you shared with us by using the hashtag: #JHNordic or if you emailed us at info@jhnordic.com we can share your photo in our next Trail Report email.