KHOL and JH Nordic are both valuable resources to our community here in the Jackson Hole/ Teton Valley/Greater Teton region of Wyoming and Idaho area, and thanks to mutual sponsorship, their services are extending even further in 2023.


JH Nordic serves as an extensive trail directory for those who want to get out on skinny skis, fat bikes, or snowshoes during the winter season. JH Nordic also helps beginner winter trail recreators get started, with events like 'Free Nordic Skiing, Fat Biking, & Snowshoeing' held earlier this year at Turpin Meadow Ranch.
And now thanks to their relationship with 89.1 KHOL, their listeners can tune into the JH Nordic Daily Trail Report which is read on-air every morning. It's also updated on JHNordic.com. The report notifies listeners about trail conditions and what has been groomed in the Jackson Hole area, allowing listeners to better plan their cross-country ski excursions. 
89.1 KHOL has served the Jackson Hole area as Wyoming's only community radio station for the last decade. The station shares diverse music through a rotation of volunteer DJs, local news is covered by a small staff, and it serves as a helpful medium for local organizations, like JH Nordic, to share their message with the greater community. 
KHOL; a resource for both locals and visitors
KHOL Executive Director, Emily Cohen, echoes this saying, "KHOL has become a resource for both locals and visitors. We have a newsroom that produces daily newscasts and longer-form in-depth features. We also provide day-to-day information including weather, avalanche conditions, and now the JH Nordic Daily Trail Report." Content like the Daily Trail Report only adds to KHOL's growing list of diverse programming which includes some programming in Spanish.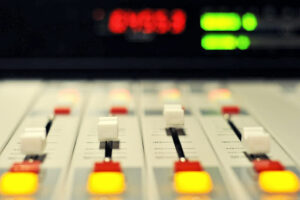 While the Daily Trail Report on 89.1, helps JH Nordic gain more recognition, KHOL also benefits from this harmonious relationship. As an underwriting sponsor to the station, organizations like JH Nordic help fund the diverse programming that KHOL brings to the community. This mutual sponsorship will also benefit the KHOL team as they look forward to an upcoming staff retreat out on the cross-country track with JH Nordic. The more people outside on the winter trail, the merrier.