White Pines Nordic -Elkhart Park Trail -Pinedale
8.5mi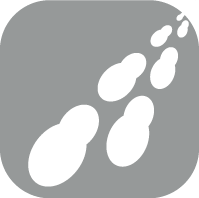 ---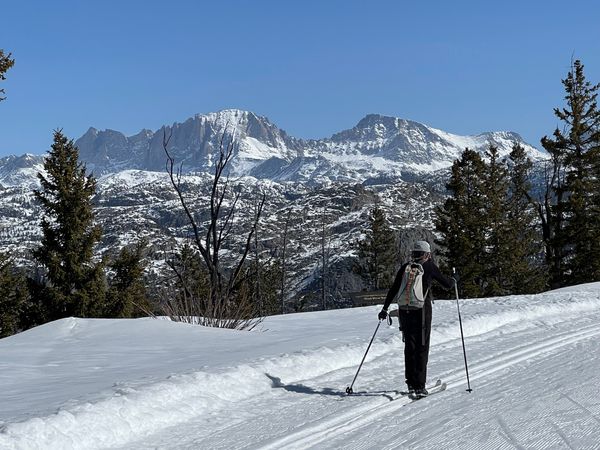 Access via: Head south from Jackson on US Hwy 189/191S, bear left at Hoback Junction. Follow Hwy 191 to Pinedale (64 miles from Jackson). Turn left onto Fremont Lake Rd. Drive 9.9 miles onto Skyline Dr, then 1 miles to White Pines Ski Resort. Nordic Center is on the NW side (left), opposite alpine ski lifts
Fee: $0.00 - donations appreciated
---
The Skyline trail follows the snow-covered summer US Forest Service road to Elkhart Park, starting from the White Pines Nordic Ski trail area, following the ridge line above Fremont Lake. On a clear day, the view into the Wind River Mountains is truly spectacular !

The trail begins on the west side of the Upper Trails area, and heads north for 4.2 miles, where you will reach the summer Elkhart Park trailhead parking area. The trail progressively climbs 860 feet, starting at 8500 ft above sea level. So, some might like to take it slow and steady...

At 1 mile from the start is the Fremont Lake Overlook. In a further 3/4 mile, the trail climbs through Mulligan park and makes several switchbacks. Views over the lake and into the high country of the Winds is simply gorgeous and worth the effort and outing.

At the 3 mile mark is another overlook, Skyline Drive Overlook.
Bring food, water, a warm layer as weather can change quickly at this higher elevation.

This trail is an out and back, so go as far as you like, then return via the same route.
Other trails in Gros Ventre & Wyoming Ranges