West Yellowstone Rendezvous Nordic - Deja Vue Trail
5.6mi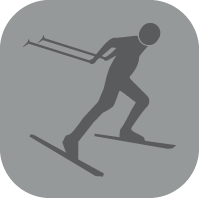 ---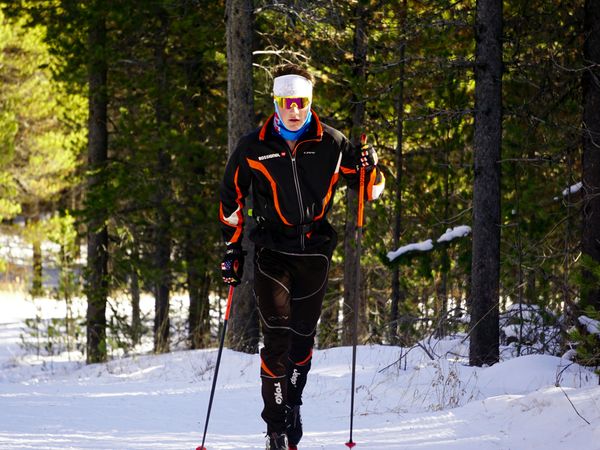 Access via: From Jackson, West Yellowstone is a 2 1/2 hr drive, across Teton Pass, north through Driggs, Ashton, Island Park, into West Yellowstone. Trailhead is at the corner of Obsidian and Geyster Street (2 blocks south of the Holiday Inn.)
Fee: $12.00
---
West Yellowstone Rendezvous Nordic Ski Trails are a groomed ski trail network ranging from 35 to 50 kilometers of professional groomed trails. They are typically the first groomed Nordic trails to open each year, with the week long Yellowstone Ski Festival, beginning the weekend before the Thanksgiving holidays.

The Deja Vue Trail is a fun loop through lodgepole pine forest, with hills and dales, enough to give a good workout over 5 miles. Along the route, there are a number of side trails linking to other trails, such as the Rendezvous Loop, so the variations are many. The Deja Vue Trail, if you ski it clock-wise, takes you past the Biathlon Stadium. Fascinating to watch this sport which combines nordic skiing and target shooting.

While not in the Greater Teton region, West Yellowstone Rendezvous Trails are a favorite early season training and family ski destination, popular with folks from Jackson Hole and Teton Valley. There are races, clinics, activities day and night during this first week.

Throughout the season, West Yellowstone Rendezvous trail are home to excellent skiing, races, local ski clubs, and a town with plenty of accommodation, restaurants, and option to access Yellowstone National Park from the west via snowmobile and snow coach. There are other Nordic trails, mostly skier tracked, emanating from West Yellowstone into YNP, following the Madison River.
Other trails in Yellowstone