The National Elk Refuge is one of Jackson's most prized areas. It was created in 1912 to protect local habitat and to provide a sanctuary for one of the largest elk herds on Earth. The refuge borders the heart of Jackson and spans over 24,700 acres. The road itself gives locals the chance to walk, run, bike, or nordic ski along the wide-open expanse of the refuge, with the elk herd using its protected grounds as a safe haven from the winter season.
The start of the road begins at the most eastern end of Broadway, just one mile from Town Square.
Length: 8.4 miles
Terrain: Flat
Difficulty: Easy
Snow Type: Dog Friendly Untracked, Fat Bike Friendly, Free, Summer Hiking
Trail: Out and Back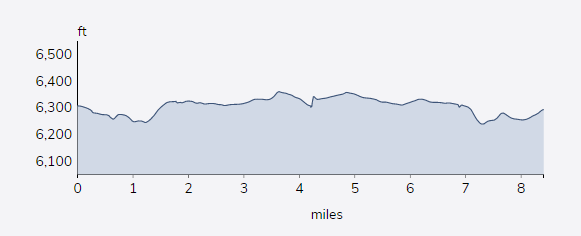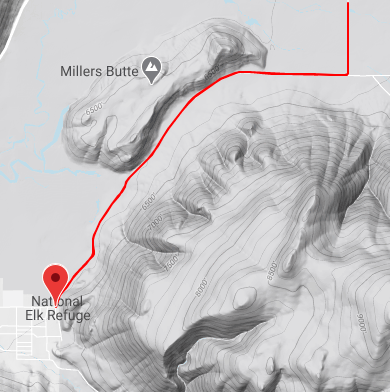 The National Elk Refuge Road is a scenic, flat to rolling 2 lane dirt road that is typically snow covered in the winter and makes for a quick access option to get some exercise and offers the possibility to see some of Jackson's most pristine wildlife. Bighorn Sheep, birds of prey, and sometimes even wolves can be viewed within the bounds of the refuge. Not to mention the Teton views.
Refuge access is restricted to open public roads and trails designated as "authorized routes." All other foot, vehicle, bicycle, and horse travel is strictly prohibited. Dogs are permitted on leash, and restricted to the Refuge Road and approved routes at all times. In winter, this means you must stay on the road, and only go out as far as the group of homes (Twin Creek subdivision) 3.5 miles from the entrance.

The Refuge Road is plowed by Teton County, allowing for a nice fat bike ride, walk, and after regular snowfall, classic cross country ski. Pass the historic Miller Cabin on the west side of the road, with views of the Teton Range beyond. Free-ranging Elk may be present on the road or in the meadows.

The National Elk Refuge administration provides a useful Winter Wildlife Viewing Guide at: https://www.fws.gov/uploadedFiles/NERWinterWildlifeViewing_web.pdf
Note: To decrease stress to wildlife, please keep a minimum distance of 25 yards from most wildlife and 100 yards from wintering elk.

Since vehicular traffic is also permitted, be sure to stay alert to passing traffic and other visitors to the refuge.
For further Refuge information call: 1800/344WILD
Learn more about the historic Miller Cabin and explore the National Elf Refuge Road Nordic Trail below.