Let's be honest, we Nordic skiers are kind of spoiled here in Jackson Hole, with so many great groomed trails within twenty minutes of the town square. But just imagine the luxury of a skate and classic track, beckoning on crisp winter mornings say, fifty feet from your kitchen coffee pot. Add to that, twenty-four miles of connected trails that first hug the edge of a meandering river—steam rising among a lamentation of swans—and then climb up into sunny conifer-covered hills to a yurt with a welcoming wood burning stove. Try to imagine the silent nights, the only sound being the crunch of snow underfoot, and stars sparkling like sequins on a black dress. Then you would have either to be dreaming; or enjoying a winter retreat at Harriman State Park in Island Park, Idaho.
Harriman State Park, just over ninety miles from Jackson and thirty miles from West Yellowstone, offers year-round recreation and accommodations in a gorgeous historic ranch setting stitched together by the scenic and sinuous Henry's Fork of the Snake River.
Harriman Ranch History
According to the park's website, in 1908 Edward H. Harriman of New York, then chairman of the Union Pacific Railroad, purchased shares sight unseen in the cattle ranch that was operating on the current site of the park. Harriman passed away before seeing the ranch, but his wife, Mary and children, Carol, Averell, and Roland visited often and were smitten. Soon Mrs. Harriman expanded her holdings in the ranch.
For decades the Harriman family enjoyed the property for its expansive beauty, wildlife, hiking and excellent fishing. Among the Harriman family's many friends was conservationist John Muir. Muir planted the seed that eventually resulted in the property becoming public land and donated to the state of Idaho. The gift came with strings attached. The land and wildlife had to be protected. The result is a 16,000-acre wildlife refuge. Harriman Ranch operated as a fully operational cattle ranch up until the day it was turned over to the state on April 1, 1977. In 1982, the park officially opened to the public.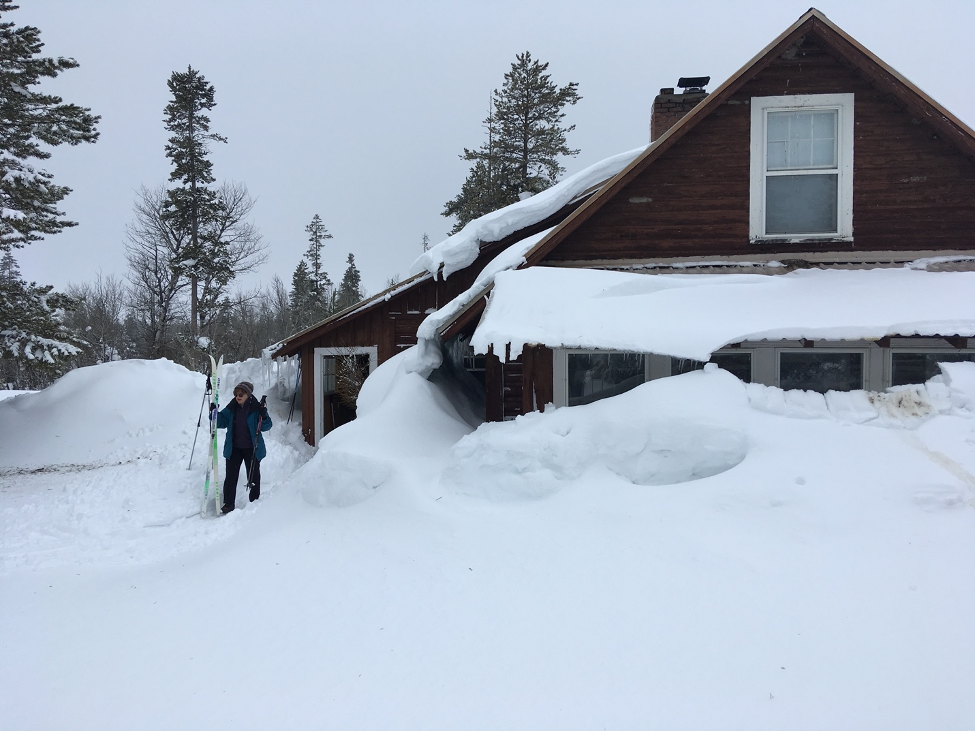 Yurt vs Ranch Manager's House
Flash forward to five years ago when my wife, Dimmie and I were invited to join friends from Salt Lake City for a five-day February weekend at Harriman. The first winter, we stayed in one of the three yurts available for rent, tucked back in a forest by Silver Lake. That was … hmmm, how to put this … challenging and rewarding but—we all concluded—yurt living, including stoking the stove all night, required a bit too much effort to be relaxing. We wanted camaraderie, skiing, and scenic beauty to be the foci. From the next year on (with the obvious exception of 2021), we and three other couples have rented the Ranch Manager's House (four bedrooms/one bath). The House sits right on the bank of the Henry's Fork and is contiguous to the groomed trail system.
During our stay at "The Ranch" we ski and/or snowshoe two or three times every day. Moose, elk, eagles, and trumpeter swans are a common sight along the trails which range from easy to difficult. We even skied off-piste on our classic boards a few winters back to track an elusive wolverine.
In addition to the rental fee for cabins, the park charges a daily vehicle fee ($7.00) and a daily trail use fee ($5.00). Park management offers linens and towels, and firewood for the wood burning stove which supplements a very effective forced air heating system. We divide up meals with each couple responsible for preparation and clean-up for one dinner and one breakfast. "Eight adults with one shower?" I can hear you exclaim. I don't know how to explain it. But it works.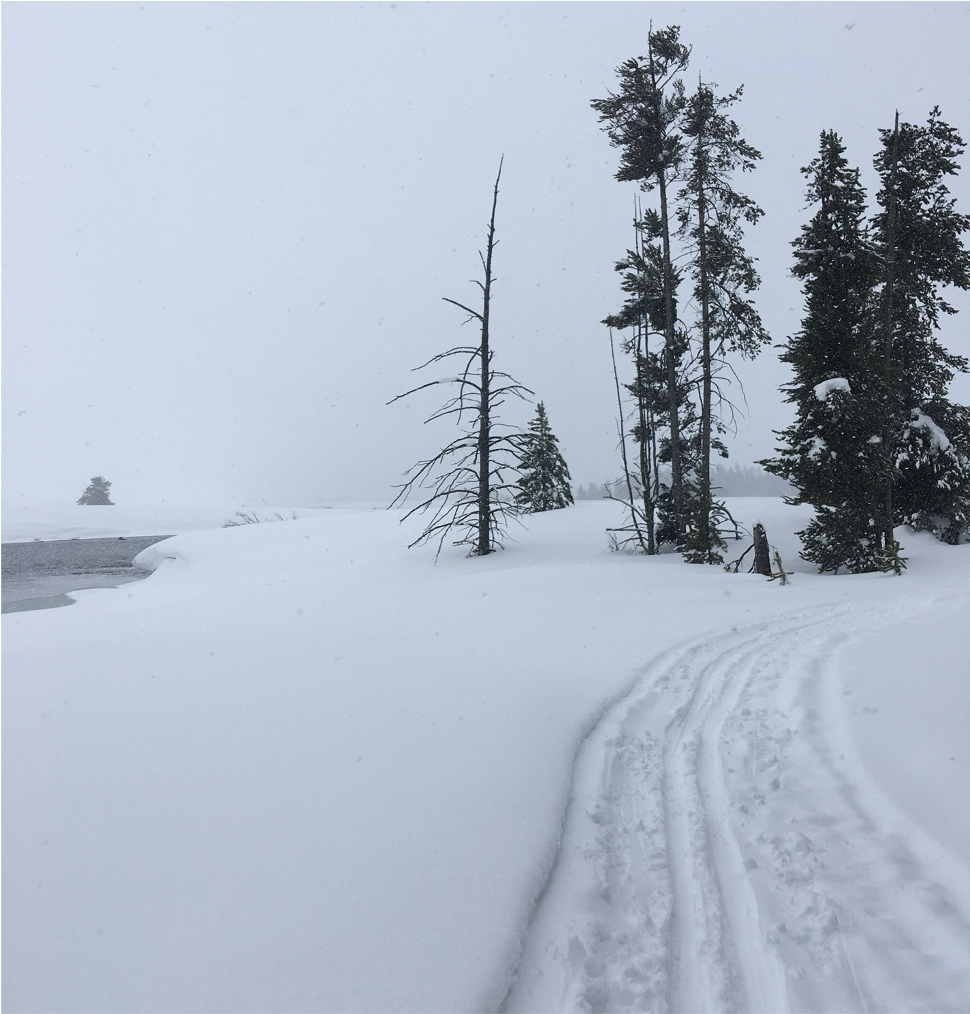 So, if the thought of making winter recreation surrounded by friends in a beautiful setting your whole focus for a few days is appealing, consider a winter stay at "The Ranch." (Fat bikes and snowshoes are welcome too)
Learn more about the many accommodations available at Harriman State Park at https://parksandrecreation.idaho.gov/parks/harriman/rental-facilities/
Check out other local winter getaways by clicking here.
Gregory Zeigler is an educator, author and environmentalist residing in Jackson Hole.
gzeiglerbooks.com | FreeRangeWriters.com