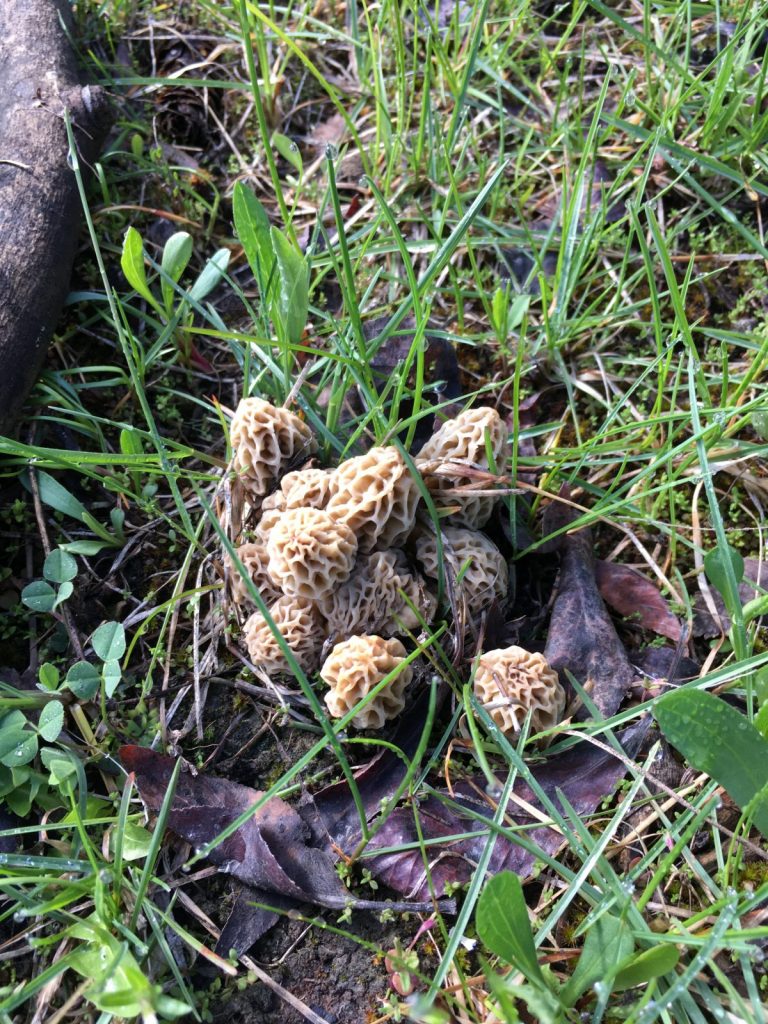 Let's make lemonade out of lemons.. the lemonade being morel mushrooms and the lemons being the lingering cold temperatures (snow, sleet, and hail).
What comes with so much needed precipitation are morels! Morel mushrooms are fungi that grow in the filtered light of forests. These oddly shaped mushrooms graze the valley floor and make for a fun activity for the whole family. Walking through the woods or floating the Snake River with a keen eye to the ground is what this 'shroom hunt is all about.
Some great morel hunting tips
Bring a wicker basket or a mesh bag when foraging for your morels. The reason being, when you pluck them they will release spores and with a container that breaths with allow them to be released back to the valley floor.
Harvest the morels gently. Also when you pluck the morels be sure to gently cup the top of the mushroom and twist and pull. You do not want to uproot the mushroom all together, leaving the root will encourage the mushroom to grow back in the same place year after year.
Teamwork is the best way to forage! Look just 3 feet in front of you when you seek these mushrooms out. A trained eye will allow you to spot them sooner. When you forage with friends you have more eyes working together and often if you walk past one your companion may end up spotting it.
Google "morel mushrooms" and educate yourself on these little guys to get acquainted with where mushrooms may reside. Half the fun of finding them is in the search. Be sure to also keep in mind there are areas that are private property so be sure to plan ahead before you venture out to find them.
Read this Buckrail article on tips and etiquette on finding morels
Cook those morel mushrooms
Not only can you and your loved ones get outside for some exercise and exploration together but you get the added benefit of a yummy meal to plan once you land some of those illusive yummy morels. The best ways to cook up these spring gems is to rinse them, cut them in a half, and throw them in a cast-iron skillet with olive oil, salt and pepper and once cooked through add a tablespoon of butter for the final touch. Let the butter melt and give it a good stir and serve it over pasta, rice, pizza or steak.