We are excited to have Karly on our team for Fall 2021, bringing extensive experience from her western Nordic trails upbringing, and fresh perspectives on exploring Jackson Hole and Teton Valley Nordic trails. Karly joins JH Nordic as a TSS -Americorps service partner, posting new blog stories on the latest trends, tips, profiles, and more. If you have an idea or topic, let us know! (info@jhnordic.com)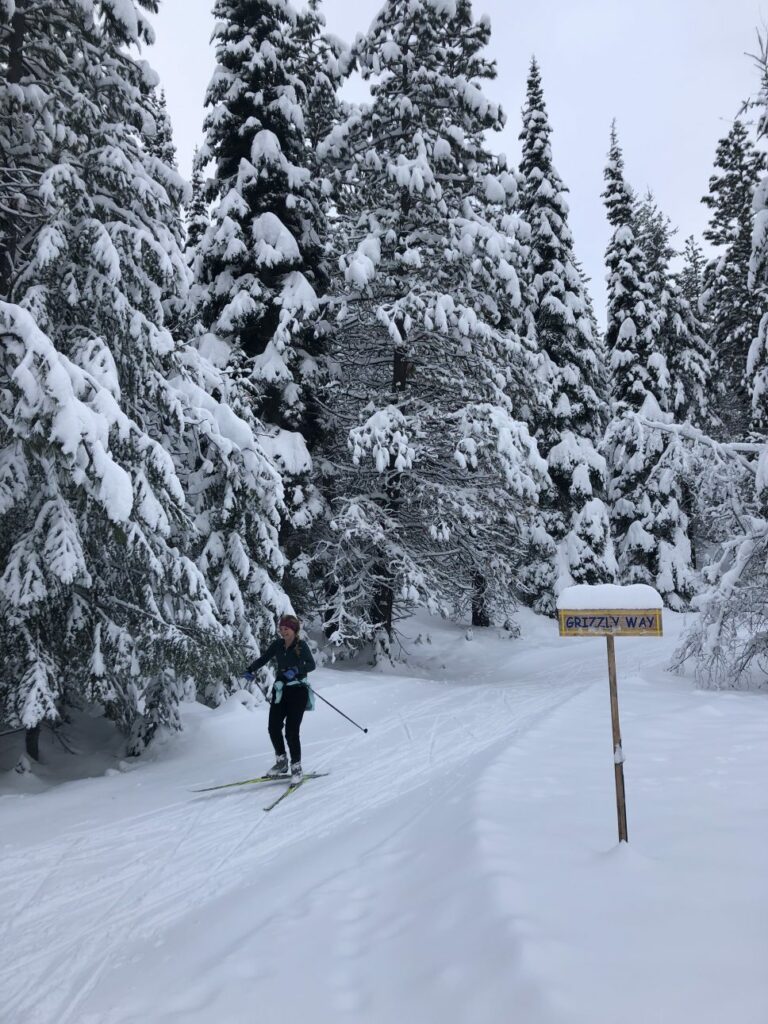 A little background from Karly:
I grew up in tiny town in very northern California, so north in California that believe it or not we got winter snow. My first experience nordic skiing was being dragged in a sled behind my parents skiing, this then turned into my parents bribing me with sour skittles, cup of noodles, and birthday party planning to get me up the hills. Each winter my family traveled to the Methow Valley in northern Washington to attend "ski camp" which consisted of cross country skiing 40-50k a day trying to keep up with my extended family (Olympic aunt [1994, 1998] and cousins one of which is currently on the U.S. Ski team). My love and appreciation of nordic skiing really began in high-school, which my parents loved because by this time it was too expensive to take the whole family downhill skiing. Now, my whole family could have wonderful days skiing on the nordic track (without even needing to bring sour skittles along!)

After high school I moved to southern California to attend school at University of California at Santa Barbara. I still spent a week or so over winter break at ski camp, but really missed the mountains and snow while living in endless summer. I graduated in the spring of 2021 with a degree in biology, and knew I needed to get back into the mountains.

Working with JH Nordic has been such a great way to get to know the trails and community here in Jackson Hole. I am really looking forward to getting my skiing fix this winter, skiing on all the amazing trails that the Jackson Hole region has to offer.

Will this be your first winter Nordic skiing in Jackson Hole?
Yes, I am so looking forward to exploring the extensive trail system that Jackson Hole has to offer!
What is your favorite type of Nordic skiing?
Skate skiing is definitely my favorite type of Nordic skiing. There is something about skating along freshly groomed tracks on a beautiful day that almost feels like flying. I love being able to get my heart pumping climbing up big hills, and then being soaring back down the trail through snowy twisting trails.
What are you most looking forward to?
I have been living in Jackson for about a month, and in that time I have already gotten to explore so much. There is so much this area has to offer. I am really looking forward to continuing to explore this beautiful area especially as the snow begins to fall!
What is your favorite cross-country ski memory?
It's hard to choose when I have so many. However one that really stands out was on Christmas Day a few years back. My family had gone out for a ski straight from my aunt's house. We skied up a huge hill taking us above the cloud inversion and to a beautiful bluebird day. We soared thorough the white capped trees for miles, then as we were heading back to the house I vividly remember chasing my little cousin down the hill. She was flying around the turns in a bright red jacket that stood out against the sparkling snow and bright blue sky. This memory holds a special place for me.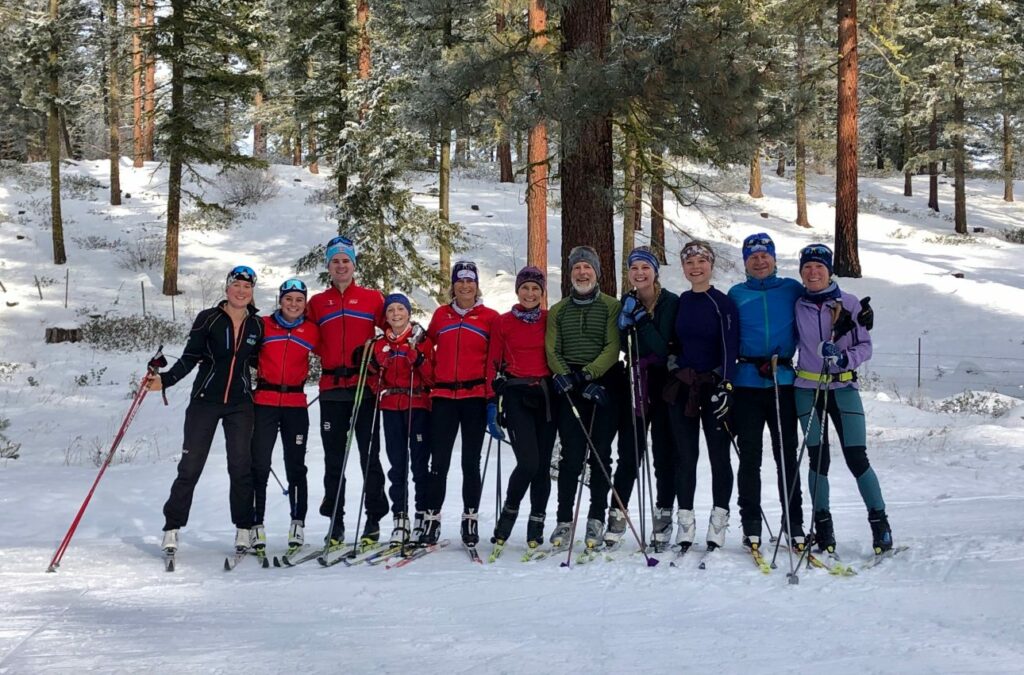 Karly is really looking forward to bringing fresh ideas and getting know JH Nordic better this fall!