We were so fortunate to have 2x Olympian Erik Bjornsen guest instruct our 2nd Annual JH Nordic Recreation Masters Tips, Technique & Fun Clinics at Teton Pines Nordic Center on Thursday, January 23rd.
Erik covered the fundamentals of skate skiing and showed us how it was done; V1, V2 and V2 Alternate techniques.
V1 Technique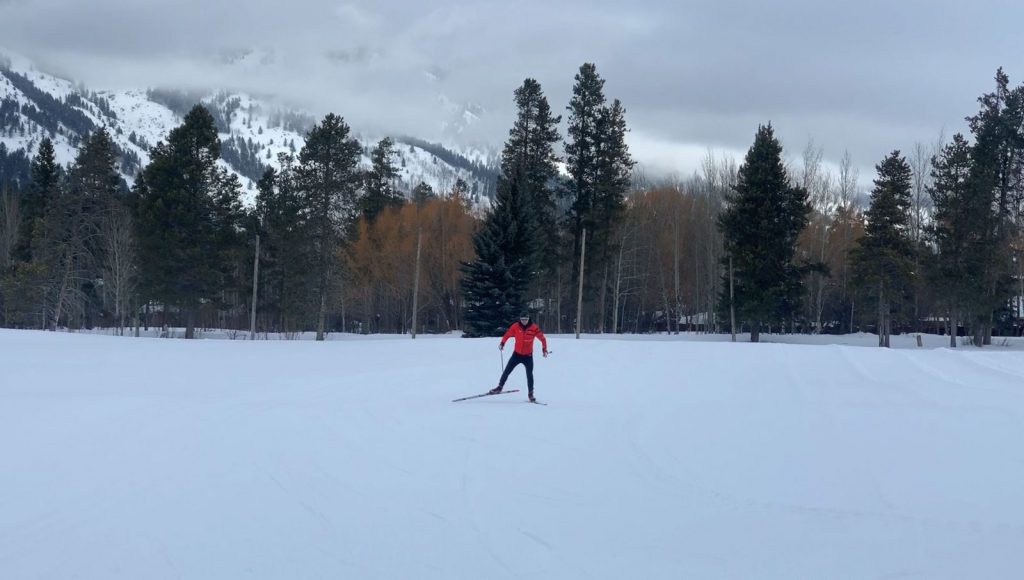 V1 is a technique typically used going uphill. It's less efficient than the V2 technique, but allows skiers to keep their movement as the grade kicks up.
Timing is key here. Pick a side to pole on to start and as you advance you can learn to pole on either side. Plant your Nordic ski poles at the same time that you hit the snow with your skate skis. Be sure your glide is equal on both sides.
V2 Technique
V2 is a technique typically used to quicken across flat terrain. This technique is highly efficient but only if your balance is good enough to make full use of the long glide on each side. The Nordic ski poles hit the ground a split second before your ski.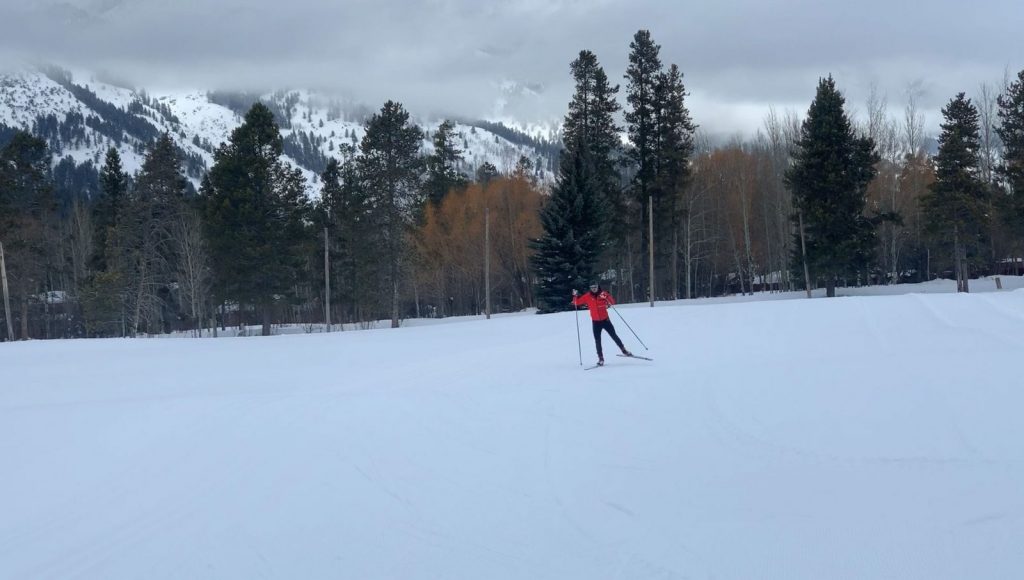 V2 Alternate Technique
V2 Alternate technique is typically used for fast flats and slight downhill terrain. Similar to V1, pick one side to pole plant. Timing is also key here, your Nordic ski pole may hit the snow just a moment before your skis do. This technique involves bigger glides in order to cover more ground faster.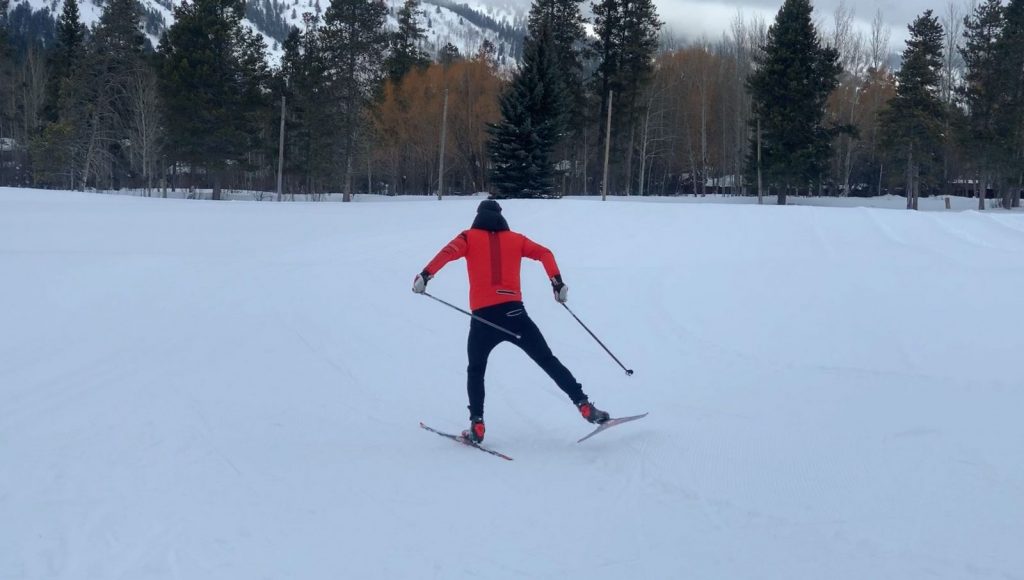 ---
The next Masters clinics on Thursdays are as follows:
Feb. 6, Feb. 20, March 5 & March 19th
Our Masters clinics are typically instructed by Scott Horn, Nordic Master racer and Nordic coaches from Jackson Hole Ski Club Nordic program.
Fees:
Full Season (8 clinics): $225 (includes Teton Pines day trail pass)
For existing Teton Pines season pass holders/TP members: $200
Drop-in: $35 (includes Teton Pines full day trail pass) or
$30 with Teton Pines Nordic season pass/Teton Pines members
Free JHNordic neck gaiter "buff" to full season participants
For beginners we advise taking a lesson or two from Teton Pines Nordic Center to get a strong foundation on skills and technique.