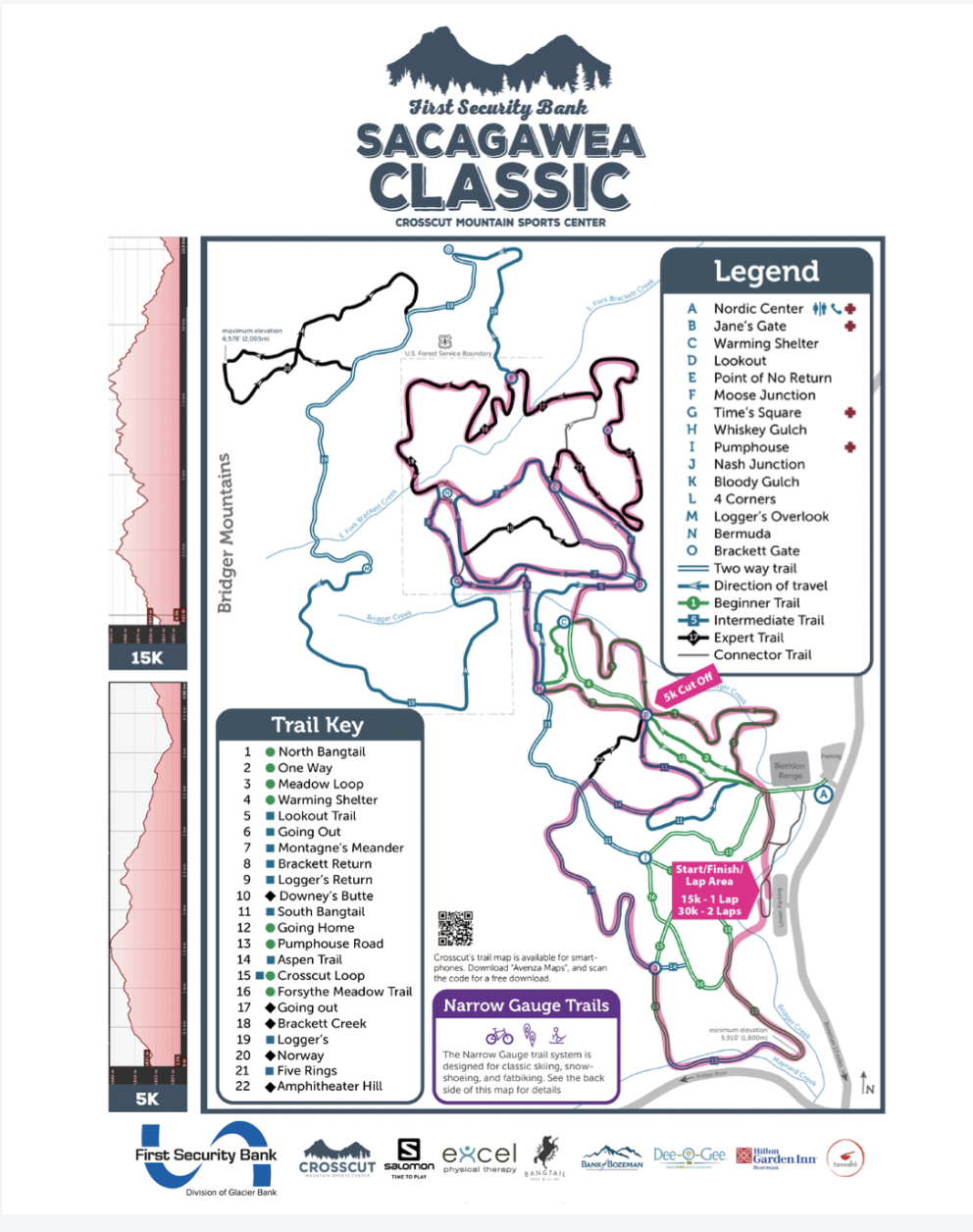 Sacagawea Classic – Bozeman MT
Crosscut Mountain Sports Center invites you to the "first" annual First Security Bank Sacajawea Classic in Bozeman, MT.
Saturday, February 12, 2022, will feature a 30k, 15k, 5k, and a free kids' race for ages 12 and under.
Sunday, February 13, 2022, racers are welcome to enjoy a free ski tour of the Crosscut Mountain Sports Center trails. Refreshments will be provided at the warming shelter from 10am-2pm, day pass provided in racer packets.
Cash prizes for the overall men's and women's 30k podium.
1st – $1000
2nd – $500
3rd – $250
All participants will be entered for raffle prizes – See: crosscutmt.org/sacagawea-classic for details