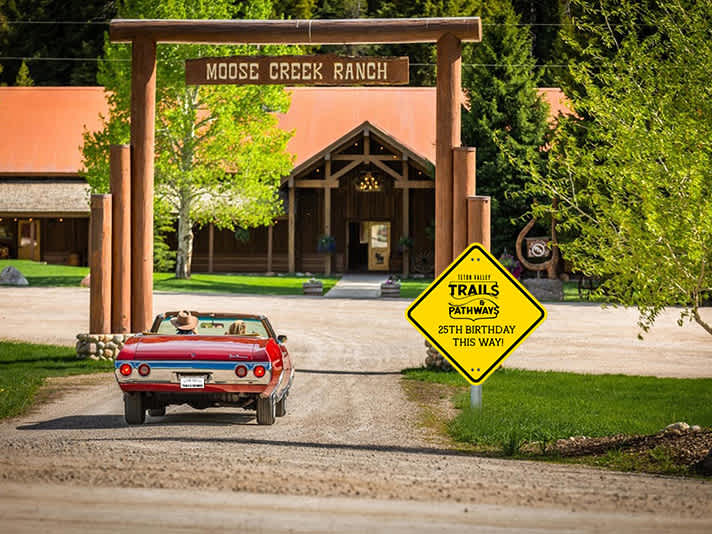 Teton Valley Trails and Pathways – Celebrating Quarter Century of Trails and Pathways!
Come to the Moose Creek Ranch on Saturday, October 7 to eat, drink, hang with your fellow nordie nerds, bikers and hikers and celebrate a QUARTER CENTURY of Trails & Pathways!
Date: Saturday, October 7
Time: 3:30pm for group bike ride; 4:30pm-lawn games & music, 6:00pm-dinner, 6:30pm-State of Trails presentation
Location: Moose Creek Ranch, Victor — Directions
Bring: Appropriate clothes for the weather and your opinions! The 1st 150 guests to arrive and complete our survey will receive a meal ticket.
You'll enjoy catering by Badger Creek Cafe and Teton Valley Meats, beer from Grand Teton Brewing, along with:
A group ride will be hosted by board members Nan Pugh and Jay Millin
Music from Grassy Mountain Band
Cornhole, bike rodeo, the famous reverse steering bike and hatchet throwing on the lawn
Free dinner if you are one of the first 150 guests to complete our survey.
No reservations are required, but we suggest you arrive early to make sure you are one of the first 150 guests. Dinner price for late arrivals is $25 per person. Please leave dogs at home and carpooling is recommended.