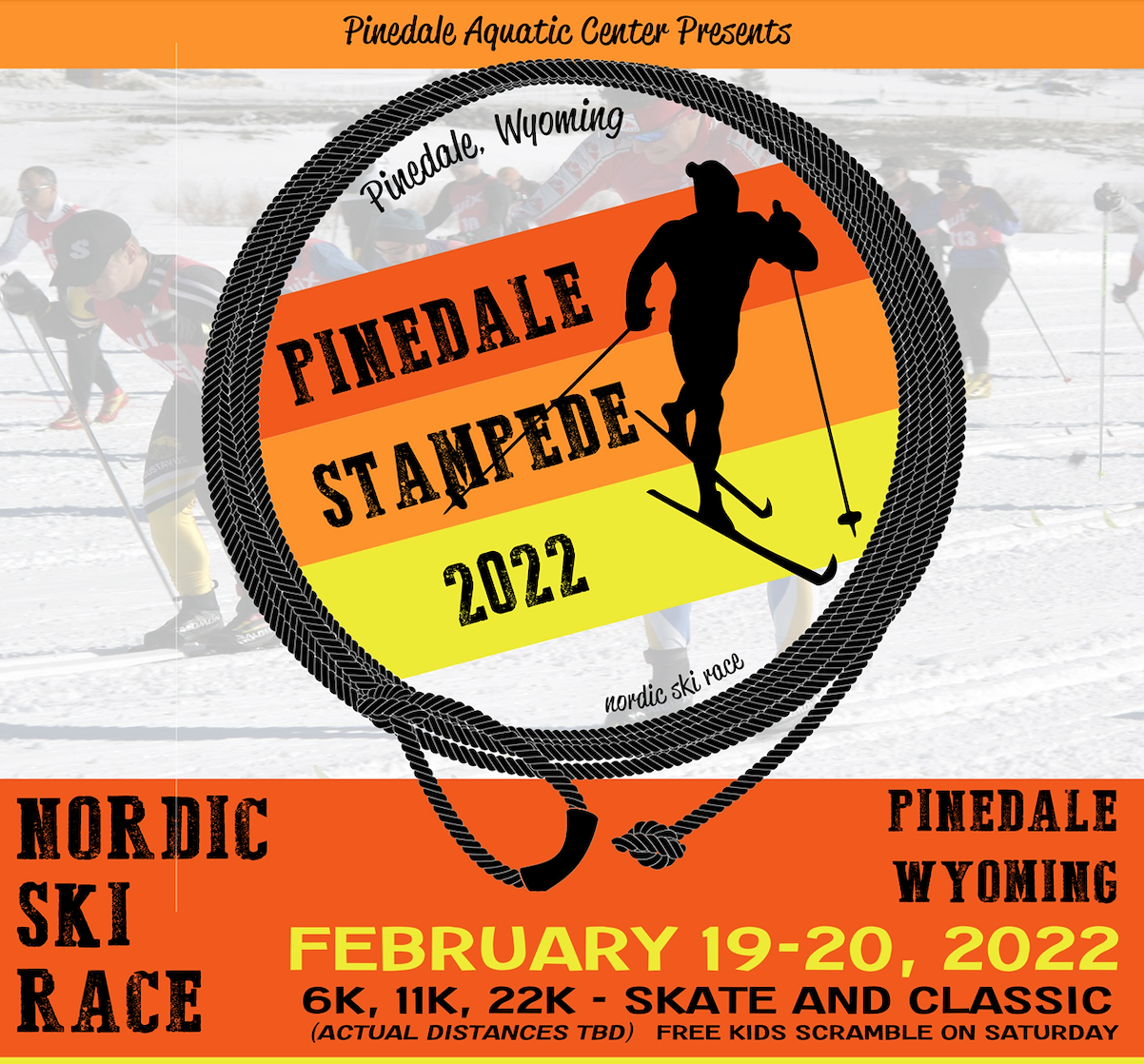 Pinedale Stampede Race
Classic and Skate Ski Races -Feb 19 (freestyle) & Feb 20 (classic).
The Pinedale Stampede is back on February 19th (freestyle) and 20th (classic). We're excited for this year's event and hope to see you for the race in Pinedale Wyoming! 6K, 11K, 22 K -at White Pine Nordic Trails.
The race will feature the great course and grooming you've come to love, along with some great swag and event prizes from our sponsors. Make your plans for the event and register before Feb 15th at the link below.