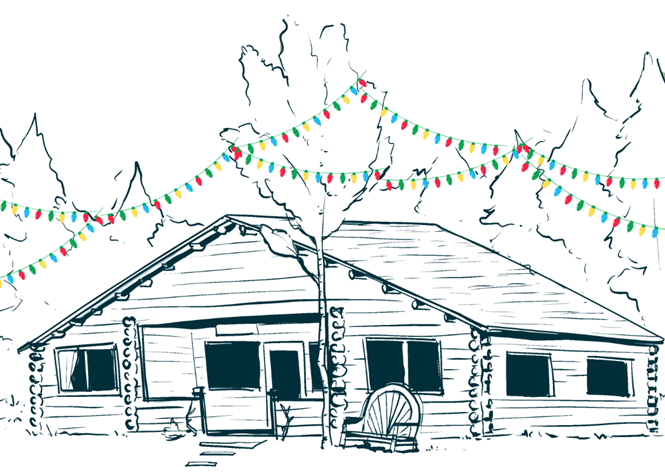 Murie House Cookie Swap & Open House
Join us for a Murie-inspired Cookie Swap out at the Murie Ranch on December 11th. What's a cookie swap, you might ask? Bring a couple dozen of your favorite cookies and a Tupperware container and the swapping will begin. You'll leave with an assortment of everyone else's best cookies and a very happy heart!
This Open House at the Murie Ranch will be from 1-4 pm, so drop in for 15 minutes or stay for all 3 hours and enjoy hot cider on Mardy and Olaus' porch (with a special custom mug to the first 100 folks who arrive), a bonfire, and some of Mardy's own recipe Cry Baby Cookies (we'll bring plenty of these!).
Transportation will be provided from the Moose Post Office Parking Lot. A Wildlife Expeditions Snow Coach will be running shuttles from that lot to the Murie Ranch every half-hour starting at 1pm. Or, feel free to ski or snowshoe to the Center for a truly winter wonderland experience.
We hope you will join us for this family-friendly gathering to welcome in the holiday season.